04 • 30 • 2021
Activist Spotlight: Jasmine Buerano With the Cal Poly Student Club
This Asian American/Pacific Islander Heritage Month we are celebrating our activists, friends, colleagues and like-minded organizations from within the Surfrider network. Throughout the month we will recognize those who inspire us and celebrate the achievements they've made to help protect our ocean, waves and beaches, while supporting beach access for all.
Q: Please give us a brief introduction about yourself.
Hi there! My name is Jasmine Buerano, better known as Jazzy to many. I am a fourth-year Communication Studies major with a minor in Environmental Studies at Cal Poly and I am currently in my last quarter. I grew up in a lot of different places throughout my life, even attending ten schools before graduating high school. Although I skipped around a lot throughout my childhood living in other places like Guam and the Philippines, home has always been Hawai'i for me. In my free time you can find me either camping, taking photos, singing or surfing with friends!
Q: What is your current job or role in your local chapter?
I am currently the Cal Poly Surfrider Club's Director of Media. I get to supervise and work with a diverse group of student volunteers in our club in creating graphics, designing club t-shirts, taking photos, and even creating our club website. I've also been involved in Blue Water Task Force, Rise Above Plastics, and the Events Team in planning our annual Make Waves Film Fest.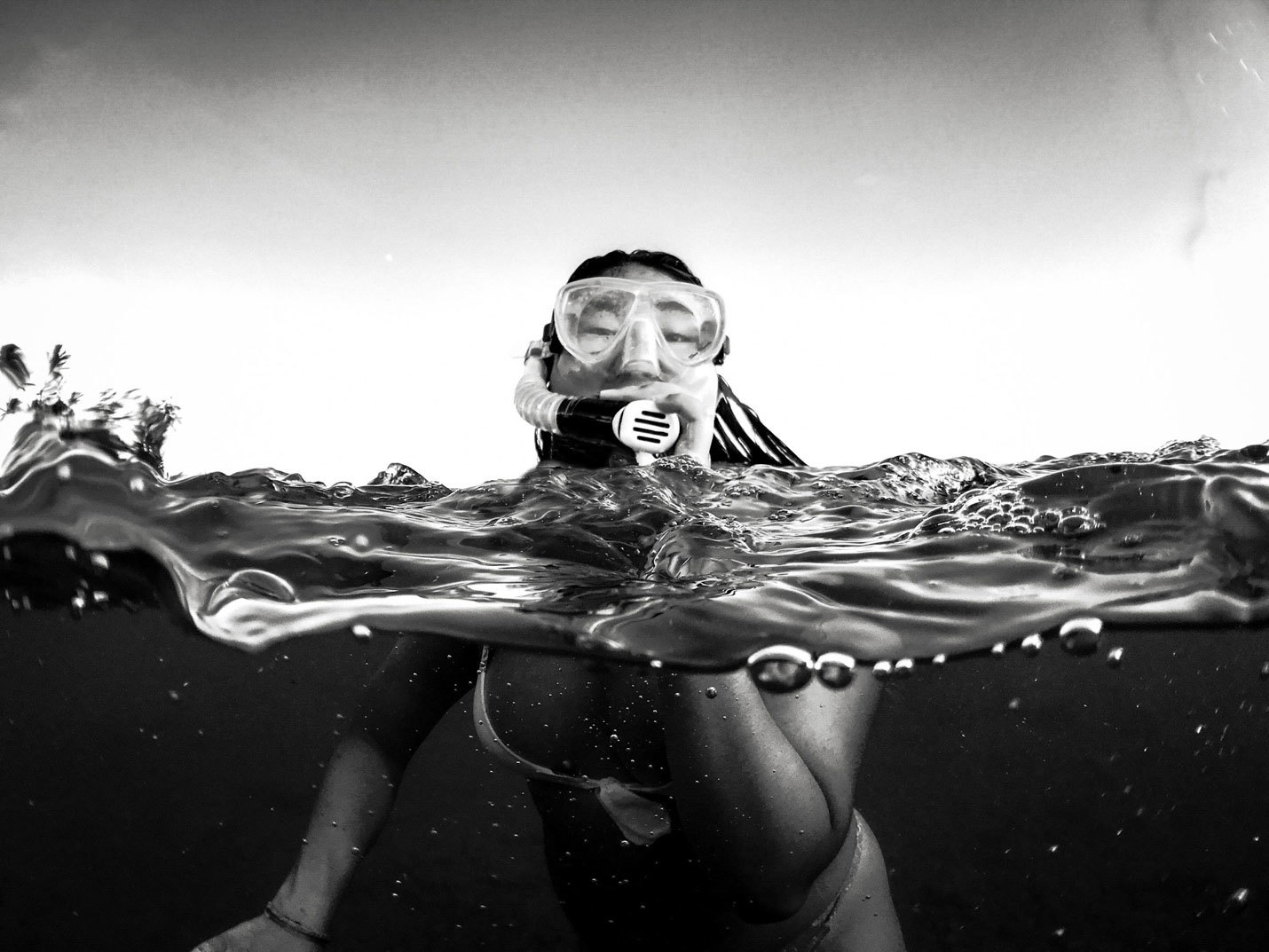 Q: Why and when did you get involved with the Surfrider Foundation?
As a transfer student, I was new to Cal Poly in the fall of 2019. I was still seeking to find my community here in San Luis Obispo and happened to find myself at a Cal Poly Surfrider Club information booth at a club fair. I was eager to meet new people and get involved with a club that focused on being stewards of the land and ocean – Surfrider was that club. I originally started showing up to table on Dexter Lawn, teaching others about our club. After consistently showing up to club meetings, I started to share interest in being part of the Media Team and slowly, but surely, I later had the opportunity to become the Director of the Media Team. From then on, I started to invest my time in other programs such as the Events Team, Ble Water Task Force, and Rise Above Plastics as well. My involvement with Surfrider all began with my love and respect for the ocean because to me, it has always been a gatherer, a comforter, and a friend to all. I'm tethered to it because I grew up in it and around it, always finding my way back to the ocean at some point in my life.
Q: How has your unique experience as someone from the Asian American community framed your perspective as an activist and as part of the Surfrider network?
Being a part of the Asian American community has broadened my perspective of what activism looks like. It's not just about advocating for the places we love, but also for the people who live there. A big part of growing up in a predominantly Asian community in Hawai'i was an atmosphere of community and belonging that was always felt, wherever I went. There was an emphasis on 'We' not 'I' which I find to be very different from the more Western ideology of individualism found here on the mainland. This "for the group" perspective has allowed me to create space for others in our club, showing them that being a steward of the land and ocean is for everybody!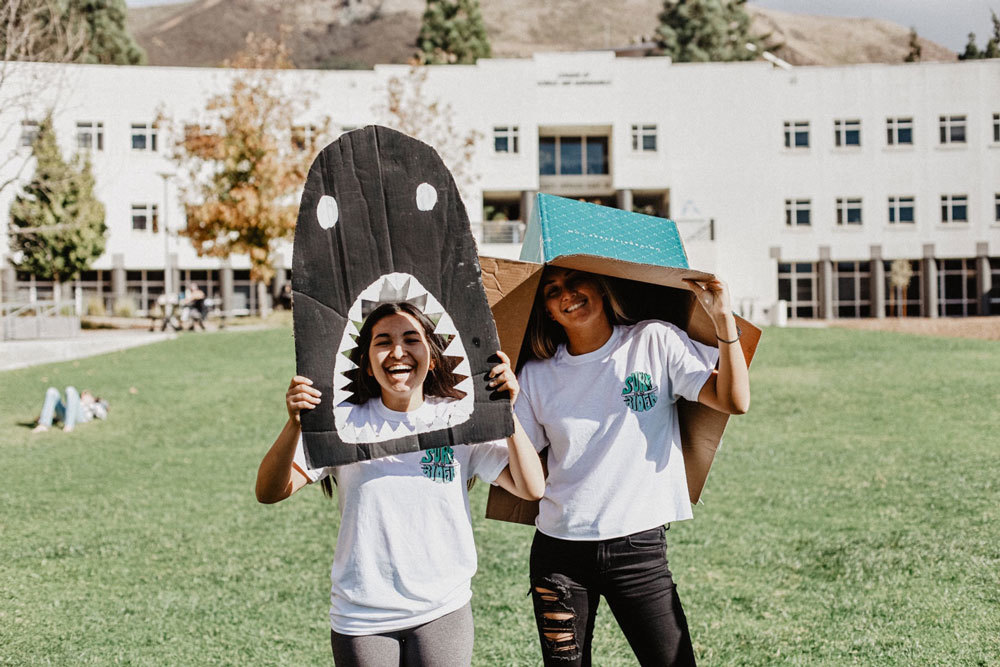 Q: Do you have any experiences where the Asian American and environmental movements have intersected?
Both the Asian American and environmental movements hit home for me. This moment in time is so important and demands the attention of spectators near and far, in learning more about the ways in which BIPOC and marginalized communities are disproportionately affected by climate change. I remember living in the Philippines and always waking up to the smell of burning plastic. It took time for me to realize that I shouldn't have been looking at this issue of plastic use and pollution from a Western point of view, but rather an intersectional lens, taking into consideration that it is most likely due to the limited number of resources and education that part of the population lacked. Environmentalism is intersectional and should be seen as such to address issues of environmental racism towards marginalized and BIPOC communities.
Q: What are some local issues that are affecting your ocean, waves, and beaches?
A large problem that exists on all shores of Hawai'i is the problem of microplastics. Ever since I was a little kid, I remember walking around the beach and seeing little specs of blue and green thinking it was a funky colored rock. It was hard plastic, broken down into microplastics over a period of time. In more recent years, we've seen an influx of plastic waste takeover streams, waterways, and shorelines on every island. Although the plastic on our shores isn't just from Hawai'i, I think that part of the issue stems from Hawai'i being a hub for tourism and keeping a "sandy white beaches and crystal-clear waters" image for the public. When really, any beach, whether it be Kaua'i or the Hawai'i Island, has some trace of microplastic littering its shores.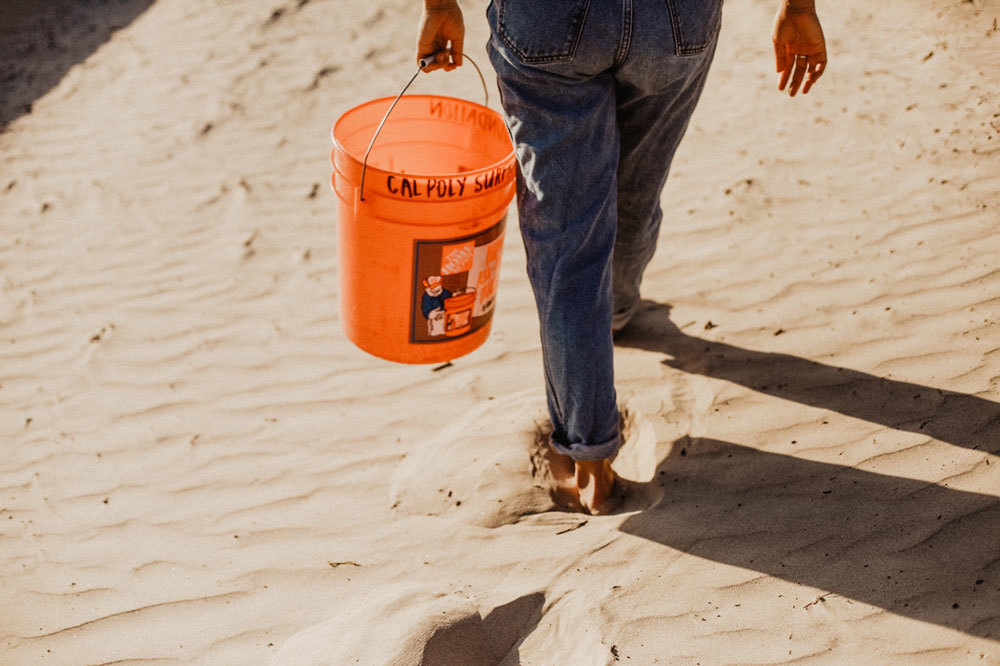 Q: What Surfrider projects have you worked on?
I was stoked that before everything went virtual, I was able to help plan and host some of our large-scale beach cleanups as well as work with connecting other organizations to our club, such as the Sierra Club SLO Chapter. Often times at events, I am the person behind the camera, so, if you scroll through the Cal Poly Surfrider Club Instagram, you will most likely be able to see photos that I've shot throughout my time at Poly! They can also be found on the website that I created for our club as well.
Q: What has been the highlight of your Surfrider experience (i.e., campaign, program, victory)?
There are too many to choose from! A big highlight for me was being able to capture and photograph one of our fundraising events called Sound Waves. It was such an epic experience seeing the crowd from the perspective of the bands, as well as being able to see how stoked everyone was to be able to enjoy music, art, and learn more about how to reduce their own single-use plastic consumption. Looking back on those photos and videos always finds a way to put a smile on my face!
Q: What's been your experience being a surfer and/or ocean enthusiast as someone from the Asian American community?
Here on the central coast, it's very seldom that I see people from the Asian American community out in the lineup, but when I do, it's always a fun time! Because I'm usually the person behind the lens, I've been learning how to get out and surf more and it's been one of the most humbling experiences. There are many people who are very welcoming, and I feel like every time I paddle out, I learn something new. Something that I've learned is that even a small "hello" or smile when seeing other people out in the ocean makes a huge difference! Always respect the place and the people local to that place and be open to learning when going out!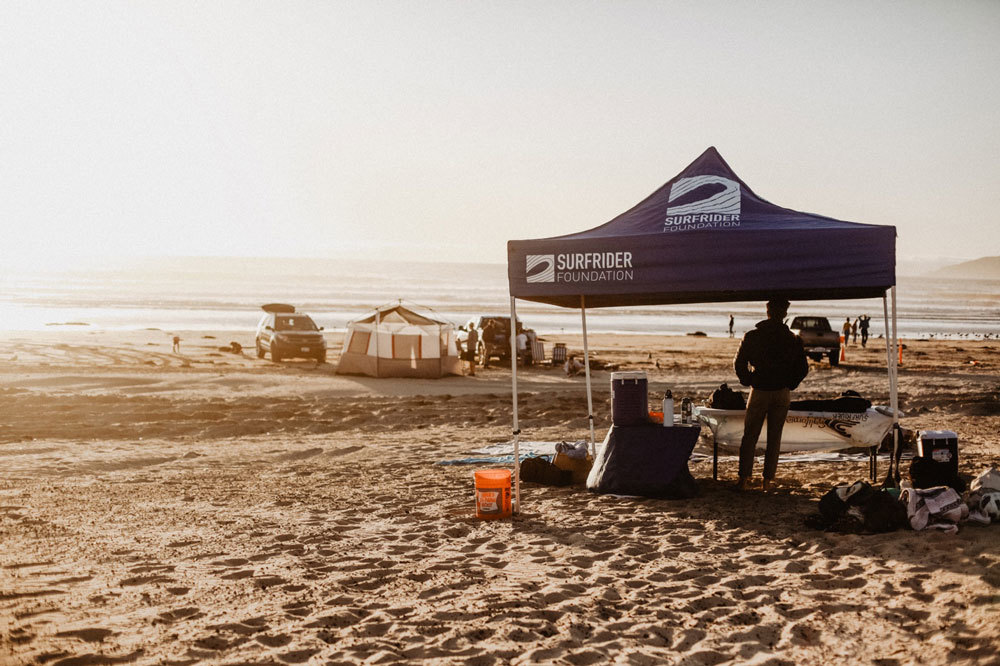 Q: What is the most important thing you tell others about Surfrider?
Everybody starts somewhere! Our club has some of the most welcoming, kind and respectful ocean stewards I have ever met. People are genuine in their intentions of protecting and advocating for the places they love and are always eager to help others as well!
Q: Anything else you'd like to share with our network about your journey?
Joining the Cal Poly Surfrider Club has been one of the best decisions in my life, introducing me to some of the most amazing ocean activists, bringing me on epic adventures, and giving me lifelong friends.