06 • 01 • 2021
Activist Spotlight: Megan Sims With the South Jersey Chapter
Q: Please give us a brief introduction about yourself.
First, I want to express my sincere gratitude to have my voice and views amplified by the Surfrider Foundation. Every day, I feel inspired by the work of the many incredible, smart and relentless individuals that have come before me and those still fighting beside me to protect our beaches, our waters, and for many of us – our playgrounds.
My love for the ocean began when I was just a small child. While I grew up in the suburbs outside of Philadelphia, I was fortunate that my parents owned a small summer property just off the island of Ocean City, New Jersey. I spent my entire childhood in the ocean – surfing, boating, crabbing, fishing, skimboarding – yes, I was one of those kids that needed to be dragged off the beach. The end of the summer season was always sad for me, even amidst the excitement of starting a new school year. Over the winter months, I dreamed of waves and longed to be closer to the shore.
Fast-forward to today where just this past August, my wife Jess and I decided to leave the city and buy a house across the river in Pennsauken, NJ. We live here with 2 dogs and a cat and enjoy spending as much time outside as possible, kayaking, hiking, surfing, and bird watching.
Professionally, I have worked in the biotech space for the past 10 years, doing corporate marketing for clinical research organizations to facilitate innovative drug development in oncology, rare disease, dermatology, pediatrics and infectious disease. I have always loved science and may have very likely missed my calling to become a marine biologist – but I realized that I didn't need to be paid to follow my passion for protecting marine life, reinforcing climate change efforts and increasing accessibility for underserved communities. Fortunately, in finding the Surfrider Foundation, I have found many like-minded individuals with the same goals.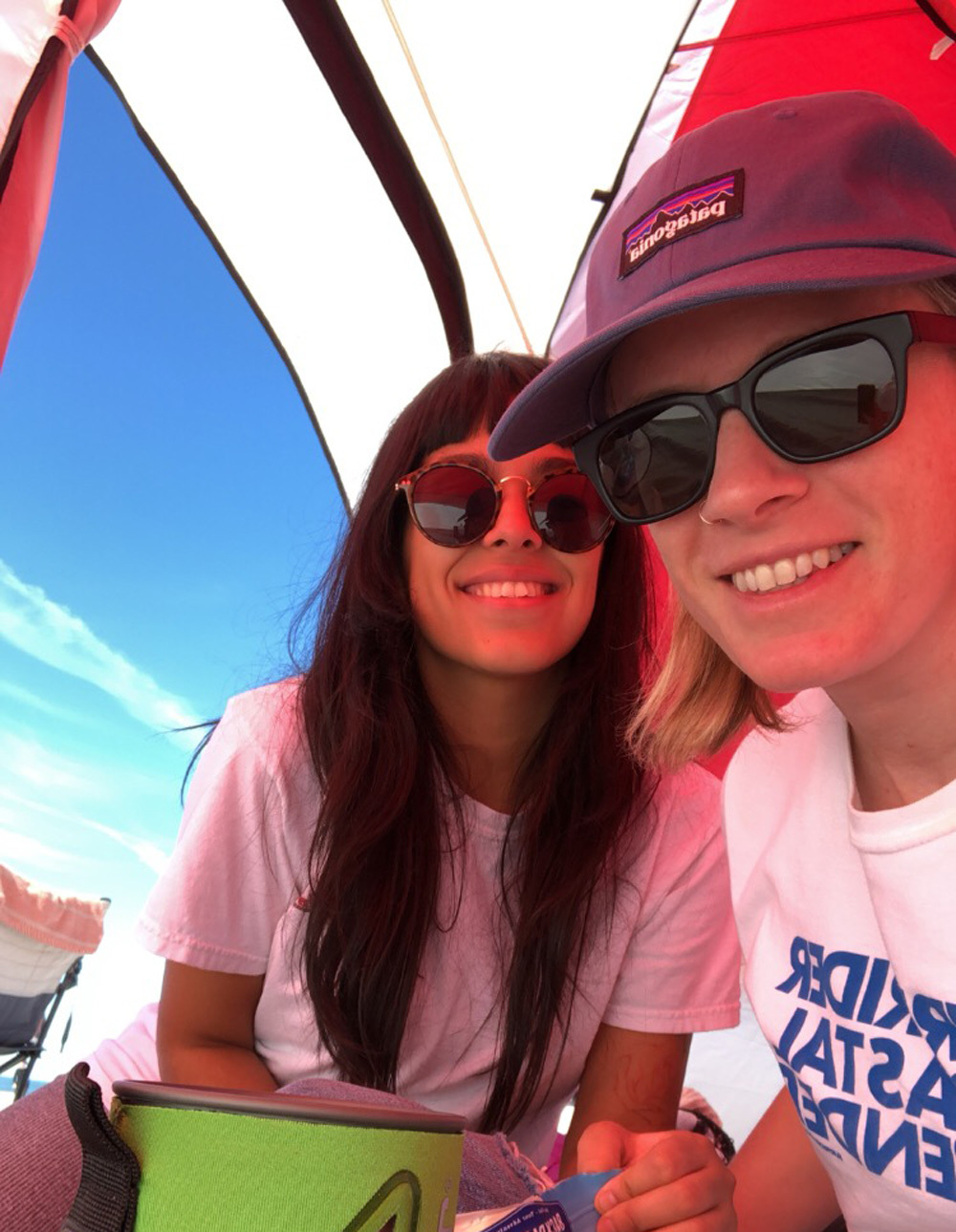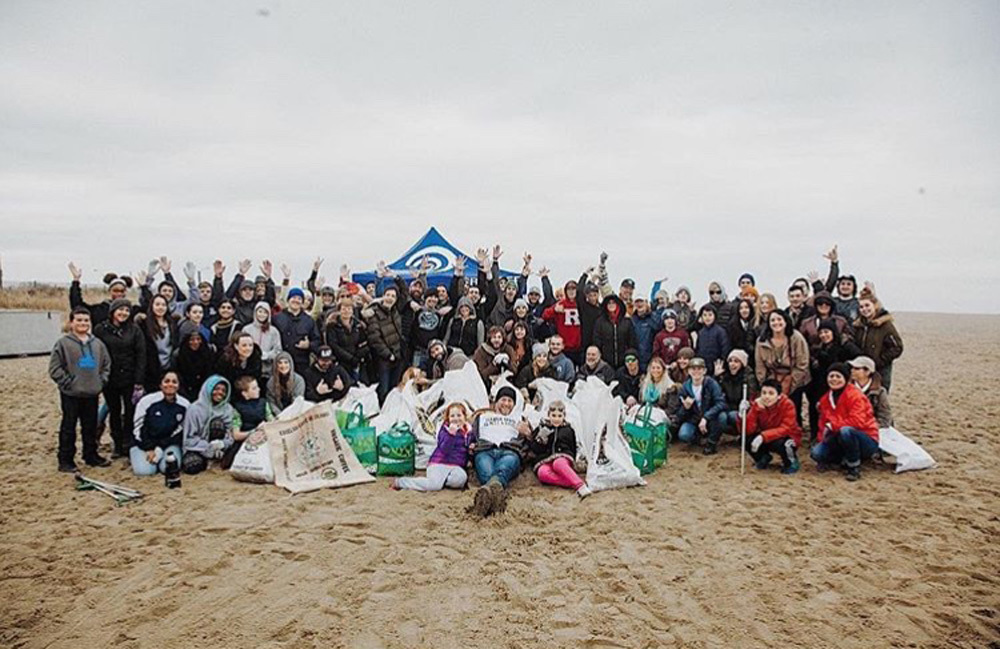 Q: What is your current job or role in your local chapter?
My current position is on the Communications team for the South Jersey Chapter, managing and developing content for our chapter's website and facilitating our social media efforts.
Q: Why and when did you get involved with the Surfrider Foundation?
It wasn't until about six years ago, at my first Philly Surf Crew meetup, that I learned of the Surfrider Foundation. Now, I know what you're thinking, "A surf group? In PHILADELPHIA?" Yes, it's a real thing. In fact, it's quite a robust group of surfers that have either moved to the area or grew up dedicated to making the long drive to the beach down the Atlantic City Expressway.
I remember I had just made the decision to abandon my carnivore lifestyle and commit to going vegan. It was a life-changing experience for me in that it challenged everything I had grown up believing. But positive change starts and ends with accountability… What is in our power to change? And next, what is stopping us from making that change?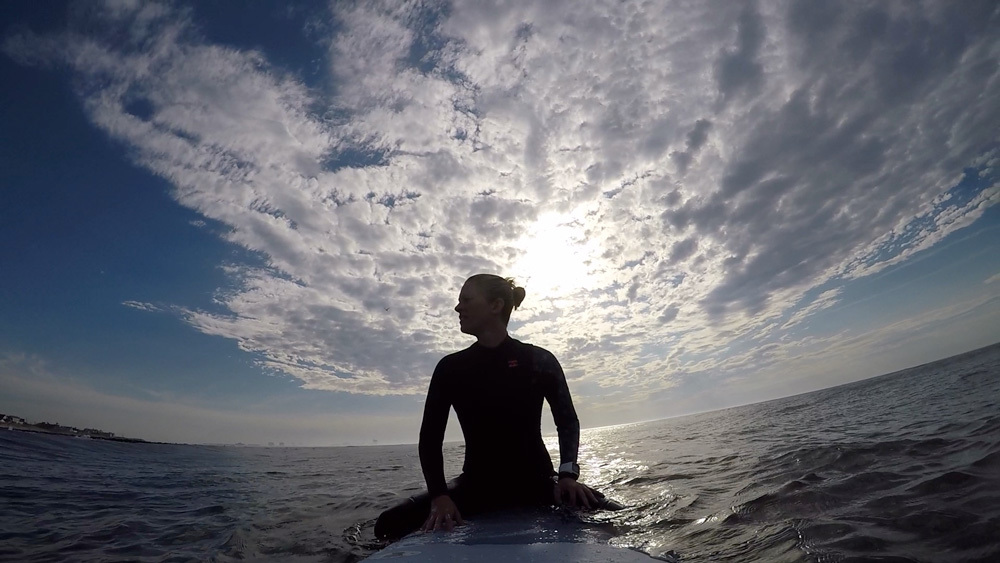 Q: Has your experience as someone from the LGBTQ+ community framed your perspective as an activist and as part of the Surfrider network? And if so, how?
My experience as someone from the LGBTQ+ community has framed my perspective as an activist and as a part of the Surfrider network primarily because REPRESENTATION MATTERS. Sadly, we're still living in a time where legislators are actively working against healthcare, employment and even housing protections for the LGBTQ+ community. I find this to be completely ridiculous, especially when we have much bigger problems to solve, locally, nationally and globally. But alas, I feel I have no choice but to fight and I will continue to use my voice while empowering others to use theirs.
Q: What are some local issues that are affecting your ocean, waves and beaches?
Our South Jersey Chapter is currently focused on three primary campaigns.
The first is keeping a fracked gas LNG facility from being built on the Delaware River. Not only would this proposed facility export fracked gas for decades, but the proposal also includes LNG transport by truck or train from Pennsylvania to Gibbstown, NJ, posing a very dangerous situation for the communities along the route. The facility would be built along the tidal Delaware River, introducing additional threat to the sensitive habitat and local recreational economy.
Equally as important is state legislation A5553, a proposal to ban the intentional mass release of balloons in the state of New Jersey. We wish to join the list of many states, cities and counties that have already passed such legislation, many of which are right here in South Jersey. There is no reason to intentionally release balloons when we all know where they'll likely end up, oftentimes being mistaken as food to unsuspecting marine life.
And finally, our chapter is supporting the preservation and protection of the Pinelands National Reserve by opposing the Pineland Commission's Memorandum of Agreement with South Jersey Gas. The plan would allow for 14 miles of a 22-mile pipeline to be built on protected land. This is clearly a conflict of interest as the Pinelands Commission was created to protect the Pinelands, not help private companies choose the "best" route for development.
There is much work to be done.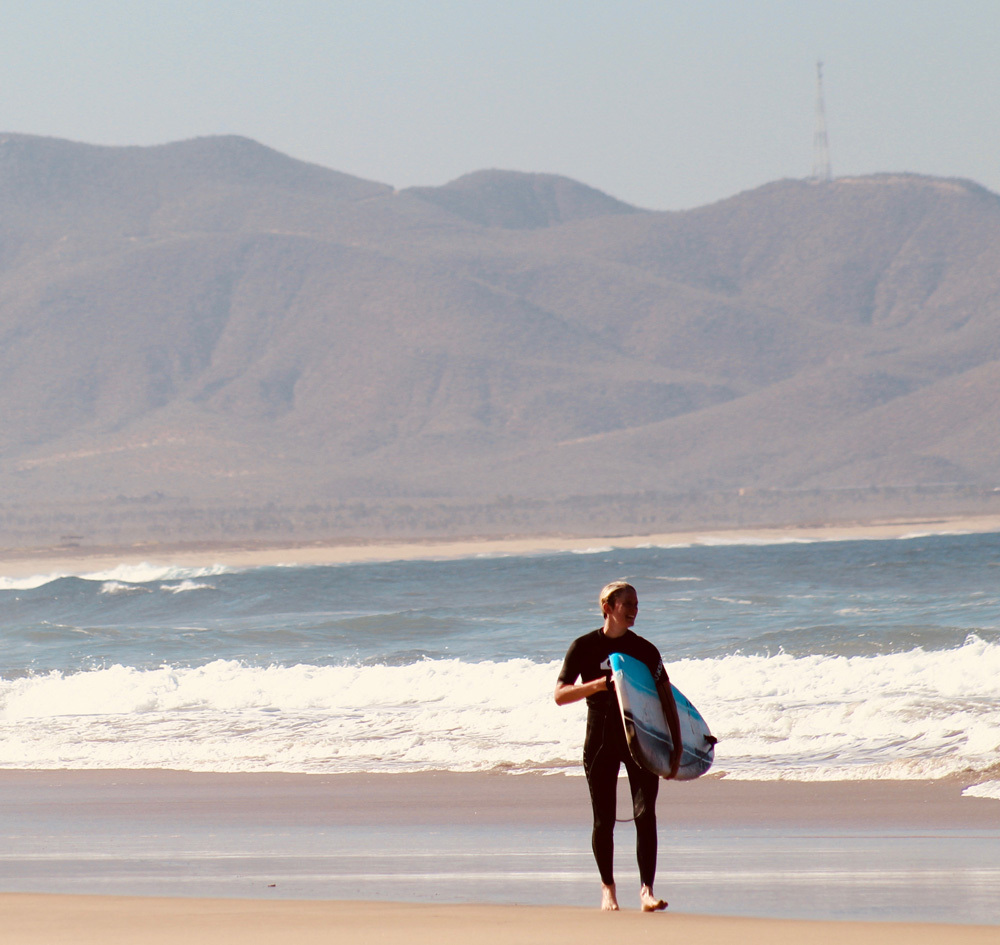 Q: What's been your experience being a surfer and/or ocean enthusiast as someone from the LGBTQ+ community?
My experiences as a surfer and someone from the LGBTQ+ community has been mostly positive. I have a personal relationship with the ocean and no person or thing can change that. However, sexism and localism are still very much alive and well out in the lineup and I am disappointed that this seems to have gotten worse over these past few years. But until these clowns begin producing the waves they're claiming as theirs, I WILL BE occupying space, not asking for it.
I also want to take this opportunity to applaud Tyler Wright for not only coming out while on the World Surf League tour, but for also becoming the first pro surfer to wear the Progress Pride flag on her competition jersey. I can't even express how proud this made me feel (I was already a huge fan before the announcement) and I struggle to imagine how difficult this was for her. Like I said earlier, representation matters!
Q: What is the most important thing you tell others about Surfrider?
The most important thing I tell others about Surfrider is that you can be heard here. What I love most about the Surfrider Foundation is that it brings together people from different backgrounds, cultures, skill sets and experiences, all working together to make a positive impact on the environment. We listen and learn from each other, we ask difficult questions and we take the time to understand the issues that we may not see or experience ourselves.
I feel connected to our mission. It's not just aspirational, it's real: "The Surfrider Foundation is dedicated to the protection and enjoyment of the world's ocean, waves and beaches, for all people, through a powerful activist network."