06 • 30 • 2020
Blue Water Task Force Back in Action
While this summer's beach season may be different, one thing has not changed, and that is the importance of clean water. Unfortunately, many of our beaches and coastal waters are frequently polluted from stormwater runoff, outdated sewage treatment systems, and increasingly, toxins created by harmful algal blooms. Exposure to these pollutants could mean that a day at the beach could result in a week of a painful ear infection, an upset stomach, a sore throat, or worse.
Blue Water Task Force volunteers and partners across the country are back in action, testing water quality at their most popular local beaches to protect the health of beachgoers. With novel safety protocols in place, 18 Blue Water Task Force programs are up and running, dedicated to providing updated water quality information the communities they serve. Current active labs are located in:
Northeast:
Rhode Island
New Hampshire
New York:
Eastern Long Island
New York City
Virginia:
Florida:
Broward County
Sebastian Inlet
Miami
Palm Beach County
Puerto Rico:
Washington:
Olympia
Olympic Peninsula
California:
Marin County
San Mateo County
Santa Cruz
Huntington Beach
San Diego
Hawai'i:
Surfrider Foundation is dedicated to ensuring that all 35 U.S. coastal states and territories have water quality information to protect public health at the beach. Find a beach near you on bwtf.surfrider.org. Surfrider Foundation looks forward to to the resumption of the remaining Blue Water Task Force Labs, many run in partnerships with local schools and other public-access buildings, as soon as health officials deem it to be safe.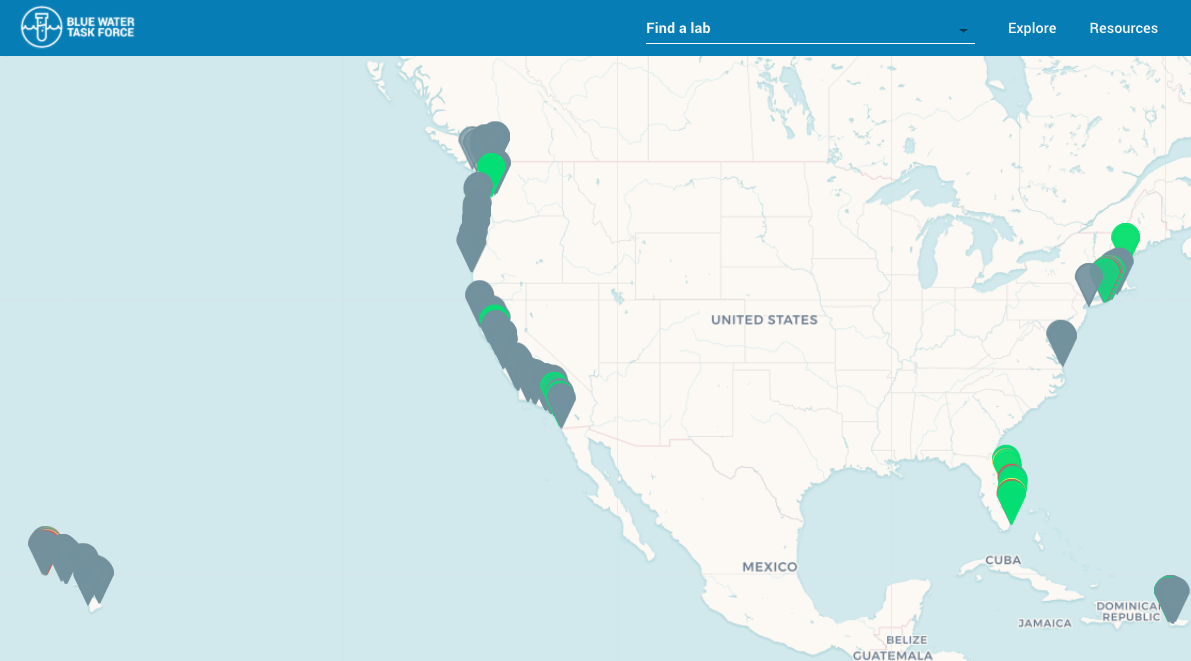 If a Blue Water Task Force lab is not currently operating in your community, we have put together this resource so you are just a click away from finding your local agency's beach monitoring information. In fact, the Centers for Disease Control and Prevention just created a very similar tool, "Water Quality Information for Oceans, Lakes, Rivers by State" siting our resource for coastal states.
Here are a few simple ways to protect you and your family from getting sick after a day at the beach:
Know before you go! Check your local water quality conditions before hitting the beach.
Do not go into the water immediately after it rains. It's best to wait 24-72 hours depending on where you live.
Swim and surf away from visible sources of pollution like river outlets, creeks, and storm drains.
Rinse off with freshwater after you swim.
Please consider supporting the Surfrider Foundation's fight for clean water by becoming a member or making a tax-deductible donation here.