12 • 18 • 2020
Ft. Lauderdale Committed to Increased Sampling thanks to Broward Blue Water Task Force
The state of Florida has suffered toxic red tides and cyanobacteria blooms, small and large-scale sewage spills, and extenstive fish kills. In response to these issues, Surfrider's Florida Chapters have utilized the Blue Water Task Force program to help inform safe aquatic recreation, and to urge local elected officials to implement solutions to water pollution.
Most recently, the Broward Chapter in Florida achieved a clean water victory as a result of the awareness raised from their Blue Water Task Force program.
Background.
The Broward County Chapter began their Blue Water Task Force program in April 2018, as water quality concerns across the state began to grow. The Broward Blue Water Task Force started small by testing two beaches, Pompano Beach and Hollywood, for the presence of enterococcus fecal indicator bacteria. For the most part, water quality results have been fair, with occasional peaks after heavy rain events.
After a series of massive sewage spills dumped more than 125 million gallons of raw, untreated sewage into the coastal waters and watersheds of Fort Lauderdale in South Florida in late 2019 and early 2020, the Surfrider Broward Chapter rallied community groups that recreate in the affected waterways and began raising awareness of the need for more testing and better public notification of the health concerns brought about by the spills.
The chapter's Blue Water Task Force program started testing several new sampling sites that are popular for recreation and were not already being covered by the Florida Healthy Beaches Program, which focuses mostly on ocean beaches and only some intracoastal areas in Broward County.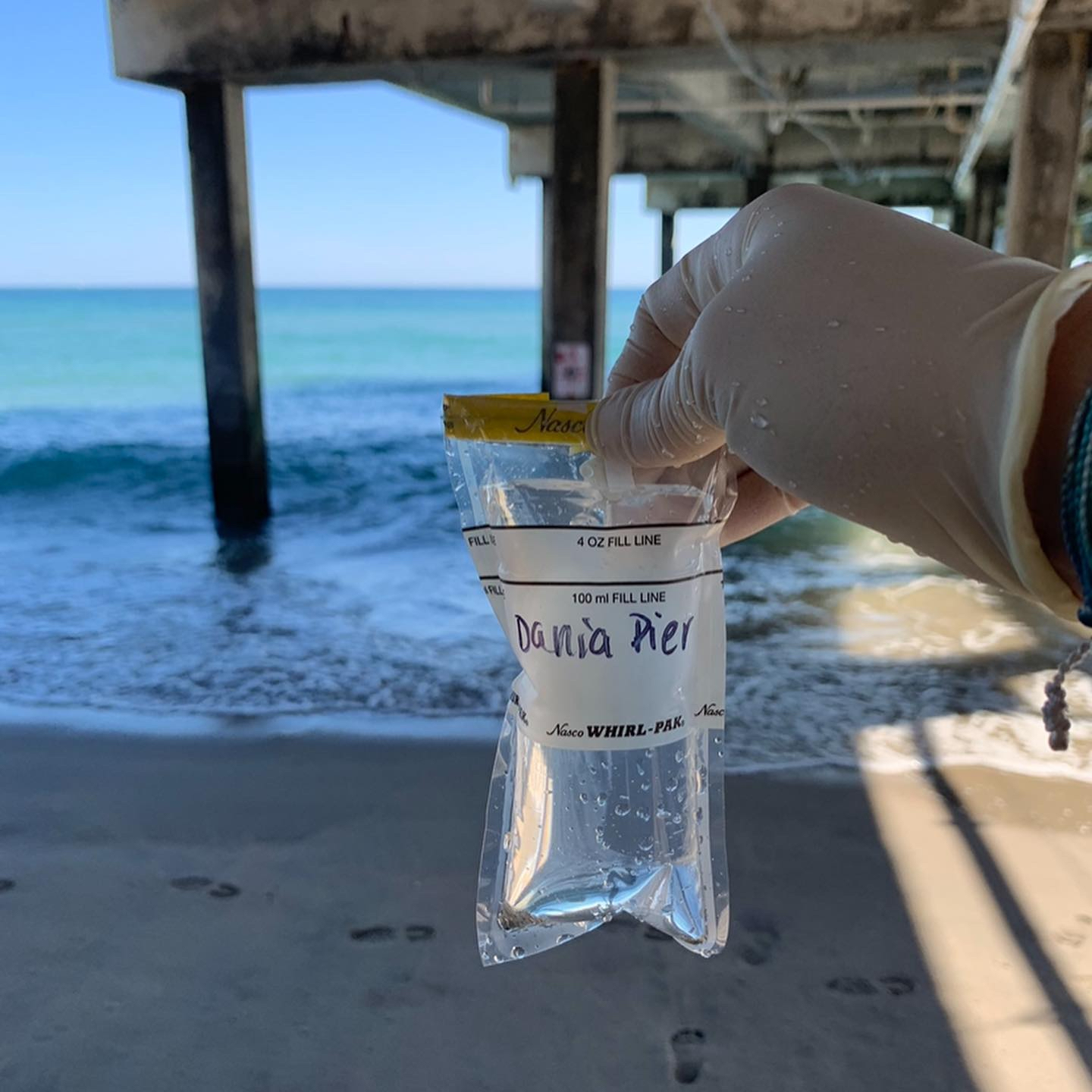 With evidence that bacteria levels were indeed elevated at these new sites, the chapter began regularly communicating with local elected officials in Ft. Lauderdale to express the dire need for increased water testing in areas where residents and visitors swim, kayak, paddle and surf.
Their goal was to have city officials acknowledge a serious water quality issue stemming from the sewage spill events as well as chronic issues caused by urban runoff, aging sewage infrastructure and urban development. They asked the city to start covering more recreation sites in the intracoastal waterway and the New and Middle Rivers that empty into this waterbody and to alert the public when water quality conditions pose human health risks. Learn more about the Broward Chapter's response to the Ft. Lauderdale's sewage spills here.
Victory!
For months the chapter rallied residents who raised concerns about more testing in recreational coastal waterways and in November of 2020, Fort Lauderdale city leadership allocated $100,000 for independent water testing at ten recreational sites throughout the City! All of this data, including the chapter's BWTF data test results, are available on
Swim Guide
. Check it out!