02 • 12 • 2020
Federal Break Free From Plastic Pollution Act Introduced!
Over the past year, Surfrider has worked closely with U.S. Senator Tom Udall (NM) and U.S. Representative Alan Lowenthal (CA-47) to introduce bold federal legislation to tackle the plastic pollution crisis. We are excited to announce that the legislation is now official — yesterday the Break Free From Plastic Pollution Act was introduced in Congress. This bill recognizes that we cannot recycle our way out of this problem and provides a comprehensive approach to reducing plastic pollution.
The bills (H.R. 5845 and S. 3263) currently have 29 co-sponsors in the House and 6 co-sponsors in the Senate. Your help is needed to generate more support. You can take action in support of the bill by signing our action alert for the Break Free From Plastic Pollution Act.
Jennie Romer, Legal Associate at the Surfrider Foundation's Plastic Pollution Initiative, spoke at the bill introduction rally (livestream available here). This bill is particularly meaningful to Surfrider, because we connected Sen. Udall and Rep. Lowenthal's offices to discuss working on plastics.
The Break Free From Plastic Pollution Act will:
Require producers of packaging, containers, and food-service products to design, manage, and finance waste and recycling programs.

Create a nationwide beverage container refund program.

Ban certain single-use plastic products that are not recyclable and place a fee on remaining carryout bags.

Spur massive investments in U.S. domestic recycling and composting infrastructure.

Prohibit plastic waste from being shipped to developing countries.

Place a temporary pause on new plastic facilities until EPA updates and creates important regulations on those facilities.
The Surfrider Foundation's Washington D.C. chapter and George Washington University student club both represented at the bill introduction rally!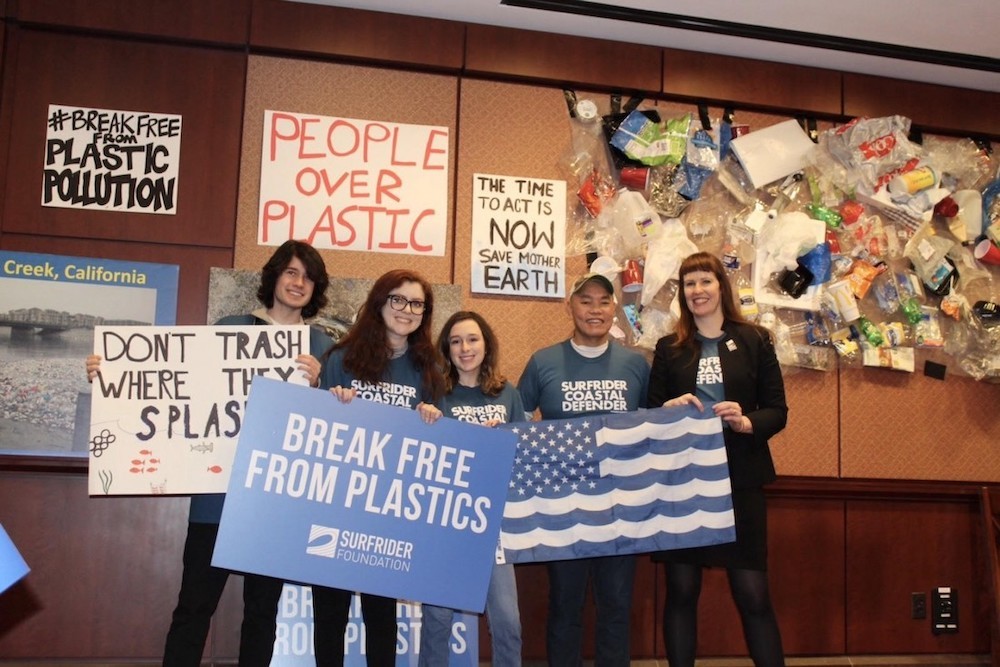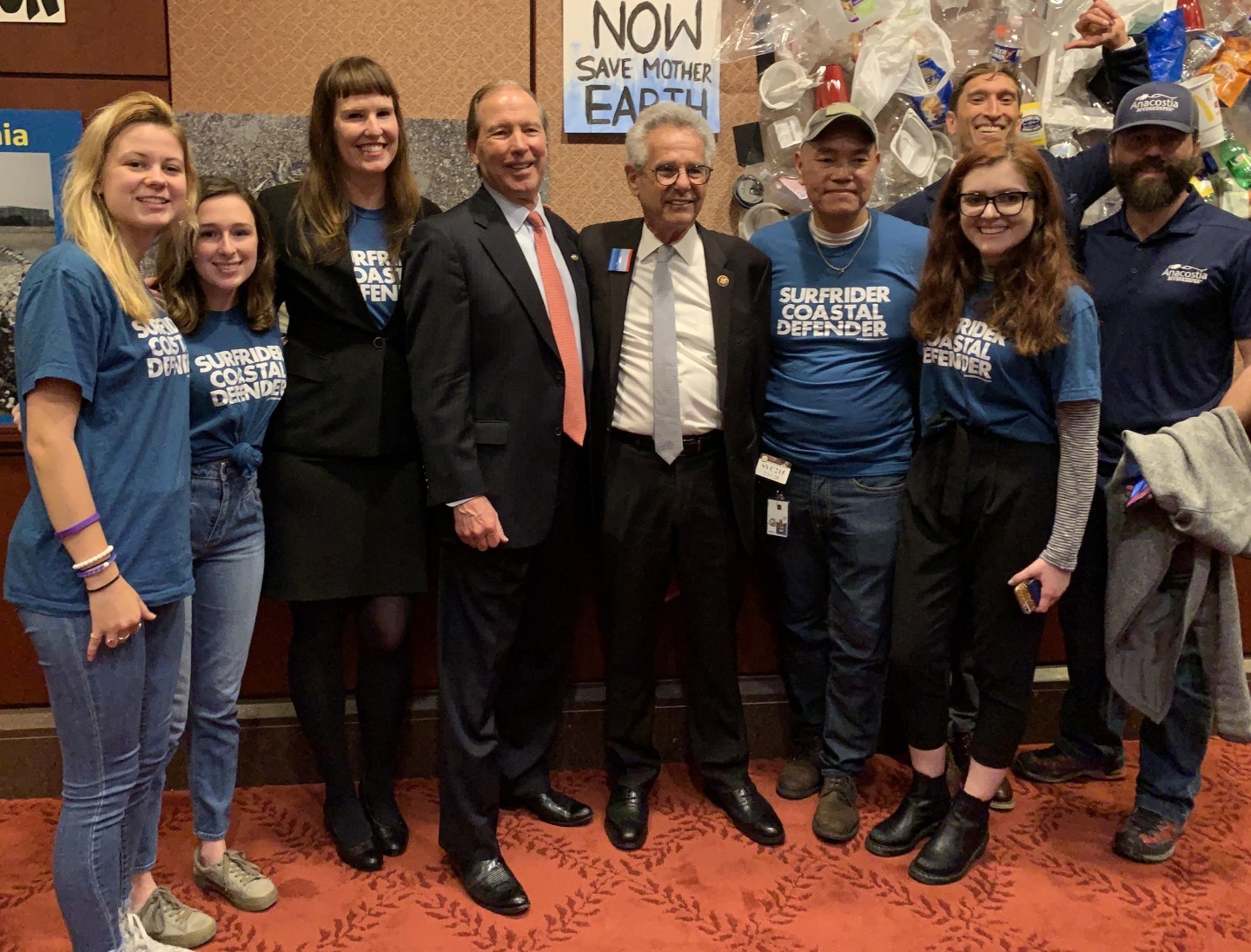 Keep up with the most recent developments with the bill on our campaign page!