07 • 20 • 2021
Initiative to Fight Plastic Pollution Will Be Decided by California Voters in 2022!
The Surfrider Foundation is excited to announce that the Secretary of State Dr. Shirley Weber has certified the qualification of the California Recycling and Plastic Pollution Reduction Voter Act, confirming that it will appear in the November 2022 California ballot! This comprehensive voter initiative will be taken up by California voters at the statewide ballot for the general election on November 8, 2022. A vote for the initiative will reduce plastic pollution, restore and protect environments harmed by plastic pollution, and increase recycling.
The initiative also includes a unique provision called Extended Producer Responsibility or EPR. This concept is a big deal in the plastic pollution policy arena because it shifts the financial burden from taxpayers to polluters, who in this case are also known as producers of goods, or manufacturers, and brands. EPR laws can lead to significant reductions in single-use plastic because the producers bear the responsibility for the cost of recycling, waste disposal, and cleanup of their packaging. This initiative will charge a maximum of one-cent per item fee on plastic packaging and foodware manufacturers, incentivizing producers to create more sustainable packaging to reduce their costs. This funding would go towards plastic recycling and environmental cleanup of plastic pollution. This month, Maine became the first state in the nation to pass an EPR for packaging law, and it's gaining momentum!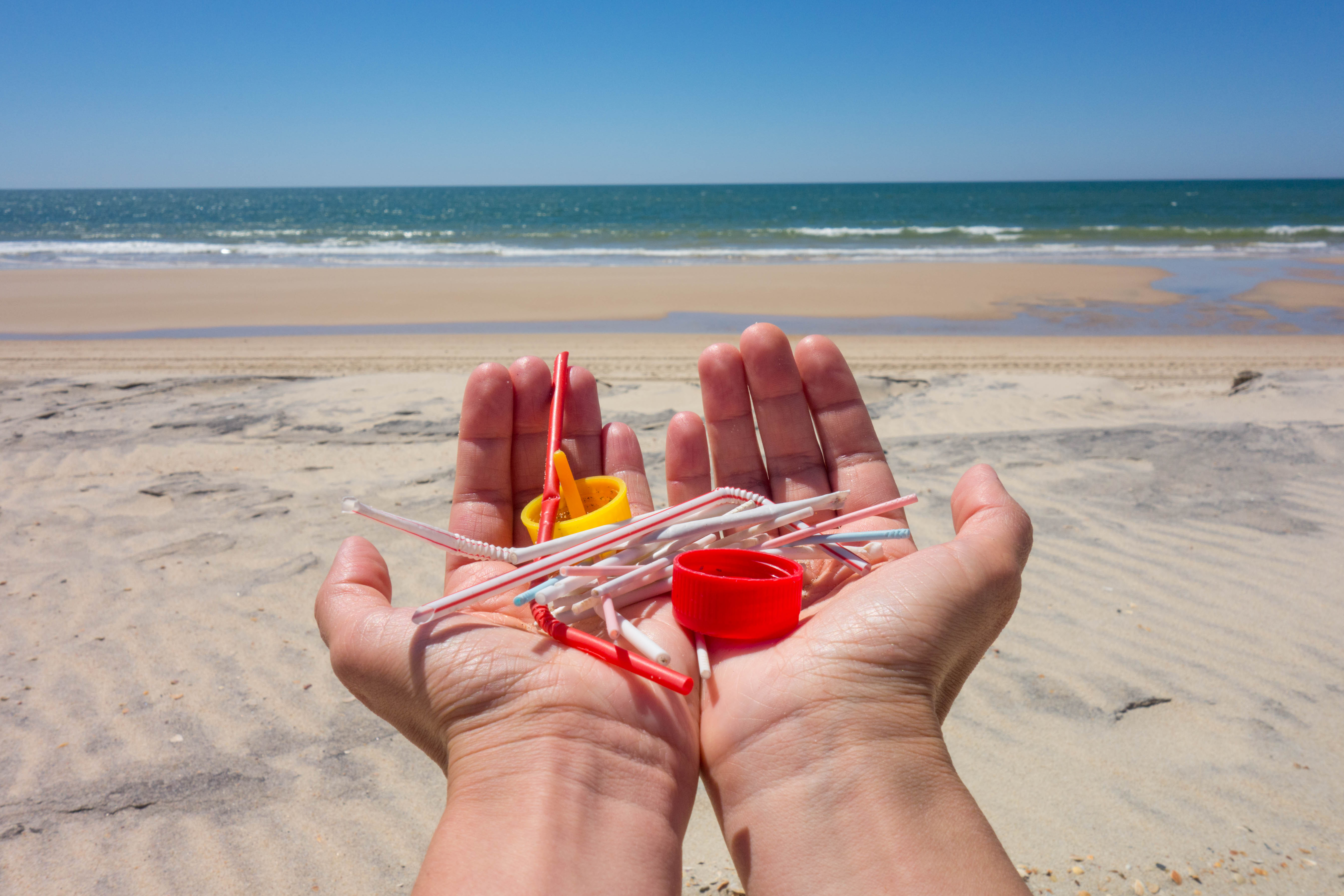 The ballot initiative also requires producers of single-use plastic packaging and foodware to take several steps to minimize plastic pollution:
Fund environmental restoration and protection of streams, rivers, beaches, and oceans harmed by plastic trash pollution.

Reduce the amount of plastic pollution in California by ensuring that all single-use plastic packaging be reusable, recyclable, or compostable by 2030.

Reduce the amount of single-use plastic sold in California by 25% by 2030.

Institute a statewide ban on non-recyclable expanded polystyrene food service containers.

Fund new recycling plants that will turn single-use trash into new products.

Protect drinking water, reducing runoff from pesticides, and funding new composting facilities.
The need for urgent action to reduce plastic pollution is undeniably clear. The first and foremost focus of Surfrider's Plastic Pollution Initiative is on source reduction of single-use plastics, followed by recycling of remaining plastics. Eliminating non-reusable, non-recyclable, and non-compostable products and foodware, and reducing packaging are by far the most effective and least expensive ways to protect the health of people, wildlife, and the environment. This innovative initiative will move California in the right direction towards making concrete impacts in tackling this plastic crisis.
Surfrider will continue to be actively engaged in promoting this critical voter initiative. If you live in California, we also need your help advocating for plastics bills in the state legislature!
Check out the campaign page for the voter initiative to stay up to date!