11 • 19 • 2020
Los Angeles and Ventura County Chapters Resume Water Sampling
Despite the challenges of COVID-19, Surfrider's Blue Water Task Force community science water testing program currently has 28 active laboratories that are sampling local waterways in order to protect public health and ocean ecosystems.
Compared to the 53 labs that were active at the beginning of 2020, more than half of the Blue Water Task Force labs across the country have been able to reopen with new procedures in place to keep volunteer activists safe. Majority of the remaining labs are located at schools, so their reopening is contingent upon local health officials deeming it safe to do so.
Historically, it has always been a win-win for Blue Water Task Force labs to be set up at local schools because sample collection and processing provides hands-on engagement that seamlessly feeds into many schools' STEM curriculum, as well as a dedicated laboratory space. But this year, everything changed.
Today, we wanted to highlight two of our most recent lab re-launches in Southern California - Los Angeles and Ventura County - that were primarily based in schools, but have pivoted to be able to continue sampling.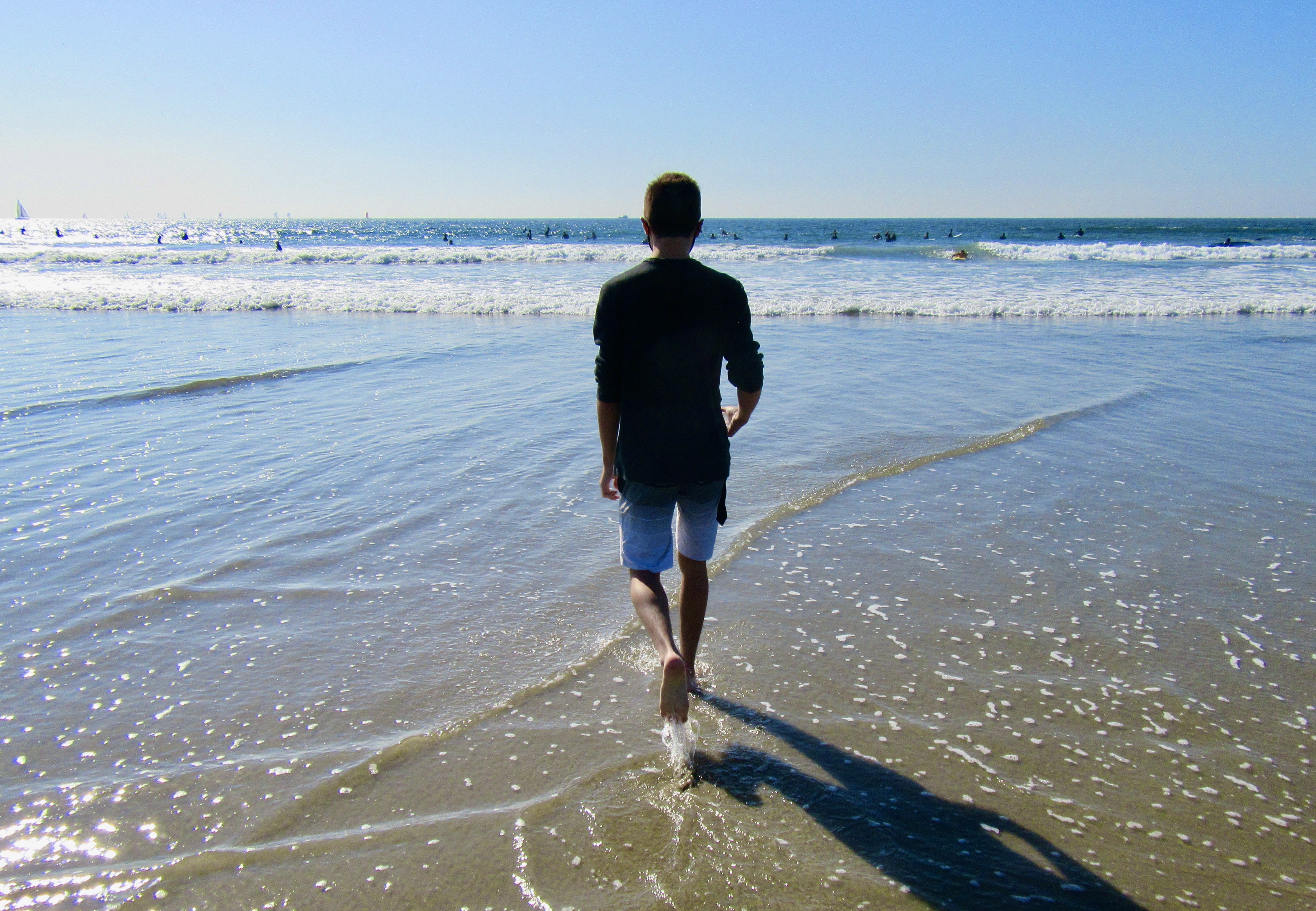 Both of these programs have historically had both adult and student participate in sample collection, then students process the samples in their school-based labs. But, with school closures, these programs and others across the country, were forced to shut down, but only until recently!
How the Chapters Have Adapted
Los Angeles.
After LA-based schools closed, the Los Angeles Chapter set up a lab in their chapter's office, allowing flexibility in sampling days and volunteer participation.
The lab work is being done by a new activist, Joshua Periera, a budding scientist that is a senior in high school, who likely wouldn't have had the ability to get involved at the same capacity if it weren't for this time of primarily remote learning.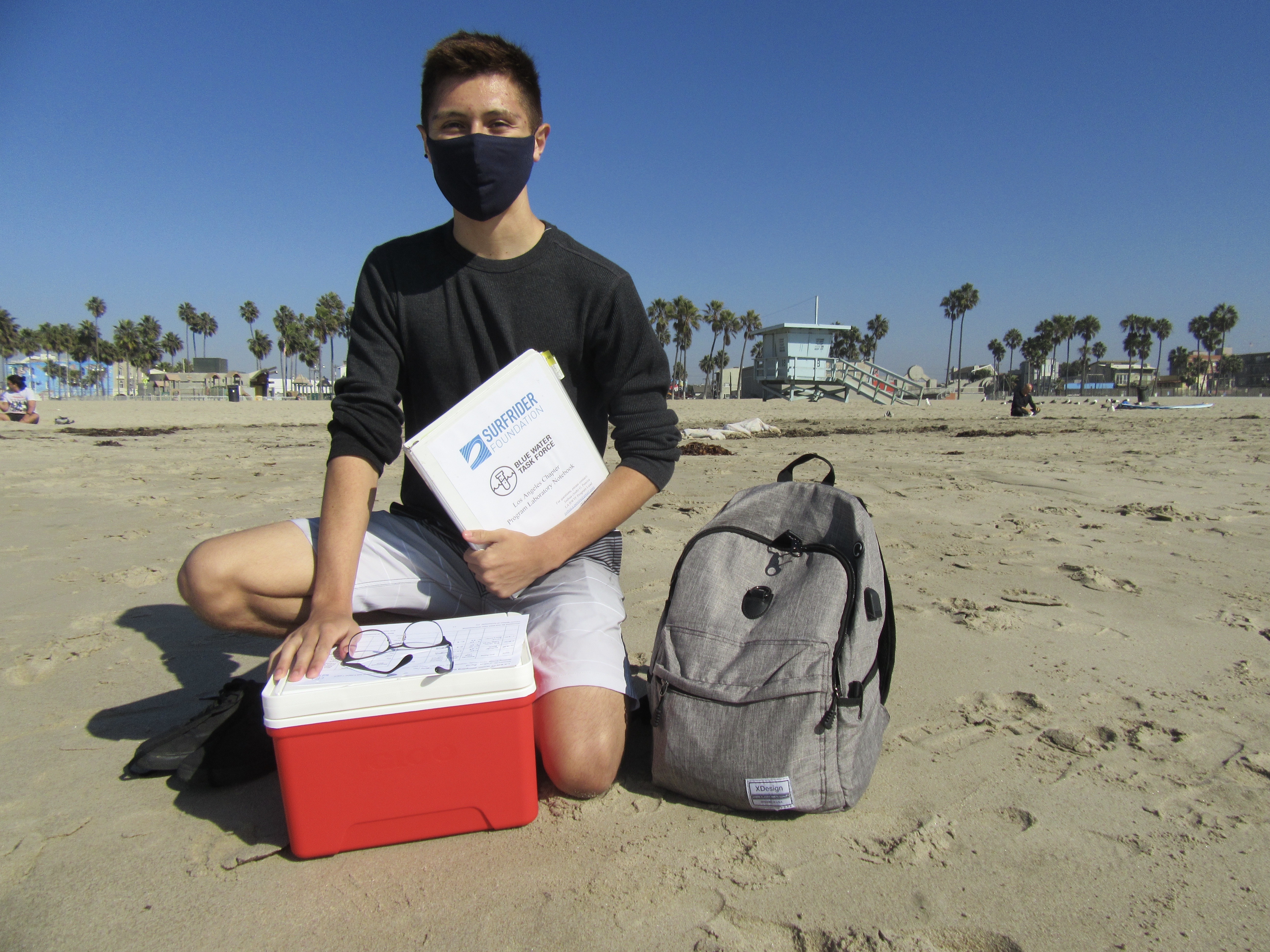 "When much of Los Angeles shut down last March, I felt that I had an obligation to be a part of the fight against the pandemic as a young scientist but I wasn't sure where to start. Working with the Blue Water Task Force these past few months in LA has been nothing but exciting because the program is the perfect balance of my two passions: the ocean and civic engagement. The pandemic has posed unprecedented challenges but this program does not rest in its fight for clean water at a time when my community is at its most vulnerable. Getting to visit the beach every weekend, to surf, and to work alongside other environmental activists and scientists has been an unparalleled experience. I simply cannot wait for what's to come: both in our program's work for clean water in LA and in the satisfaction of working with my city's most valuable natural resource, the Pacific Ocean."
The Los Angeles Blue Water Task Force monitors three beaches in Santa Monica Bay in order to compliment the sampling done by Los Angeles County's Department of Public Health.

Ventura County.
The Ventura Chapter relocated their laboratory equipment to a private residence, which provides a safe way for locals to continue participating in the Blue Water Task Force in a safe way, with non-contact sample drop off protocols in place. This chapter has continued a safe level of student engagement, so some students are uniquely able to get outside and continue to have hands-on learning about water quality, with real community impact.
Check out this activist from the Ventura Chapter who kayaked to their local sampling site: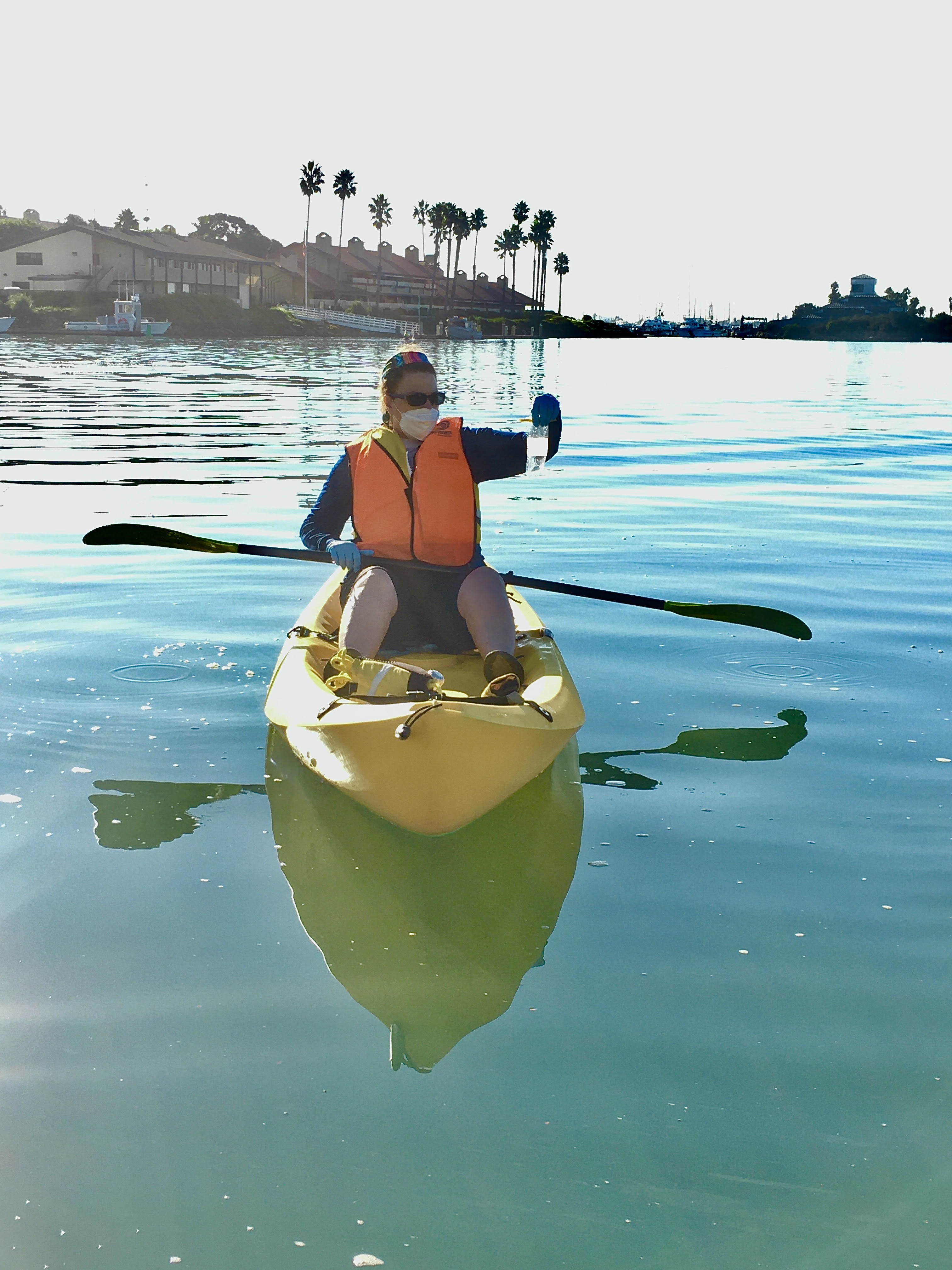 The Ventura Blue Water Task Force monitors 8-10 beaches during the school year in order to supplement the sampling done by Ventura County, who scales back their beach monitoring program between the months of November-March.
An extra bonus, both of these chapter labs use reusable glassware that is sterilized in between sampling rounds, drastically reducing the plastic footprint in their labs. Collectively, these labs will prevent thousands of plastic sampling materials from being used in just one year.
If you live in these areas, access up-to-date water quality data generated by these labs here: Los Angeles, Ventura County.
This Thanksgiving, we are incredibly grateful for our volunteers who even during these uncertain times, are dedicated to our ocean, waves, and beaches, more than ever before. If you appreciate the work that the Surfrider Foundation does to protect Clean Water, please consider supporting by becoming a member or making a donation.