03 • 17 • 2023
Plastic Pollution Initiative Update: Celebrating Coastal Recreation in D.C., Welcoming The [Ocean Friendly] Couch Surfer'
More friends for the ocean
Our Ocean Friendly Restaurants range from fine dining establishments to food trucks, bars, and dining halls! This month we highlighted Magnus on Water, an intimate cocktail bar and restaurant in Maine that is not only reducing single-use plastic but also drawing inspiration from the ocean for their cocktails.
Magnus on Water's cocktail, right, called "The Couch Surfer" is made with a choice of Camarena tequila blanco or Banhez mezcal, lemon & lime juices, dry curaçao, a touch of simple syrup, and a poblano and pineapple sea salt foam.
Additionally, we applauded the Surfrider Club Leaders at the University of California Berkeley for successfully registering all their University Dining Halls as Ocean Friendly. With a student body of over 45,000 undergrad and graduate students, this is a huge step in reducing single use plastics on a major college campus while providing recognition for positive environmental practices.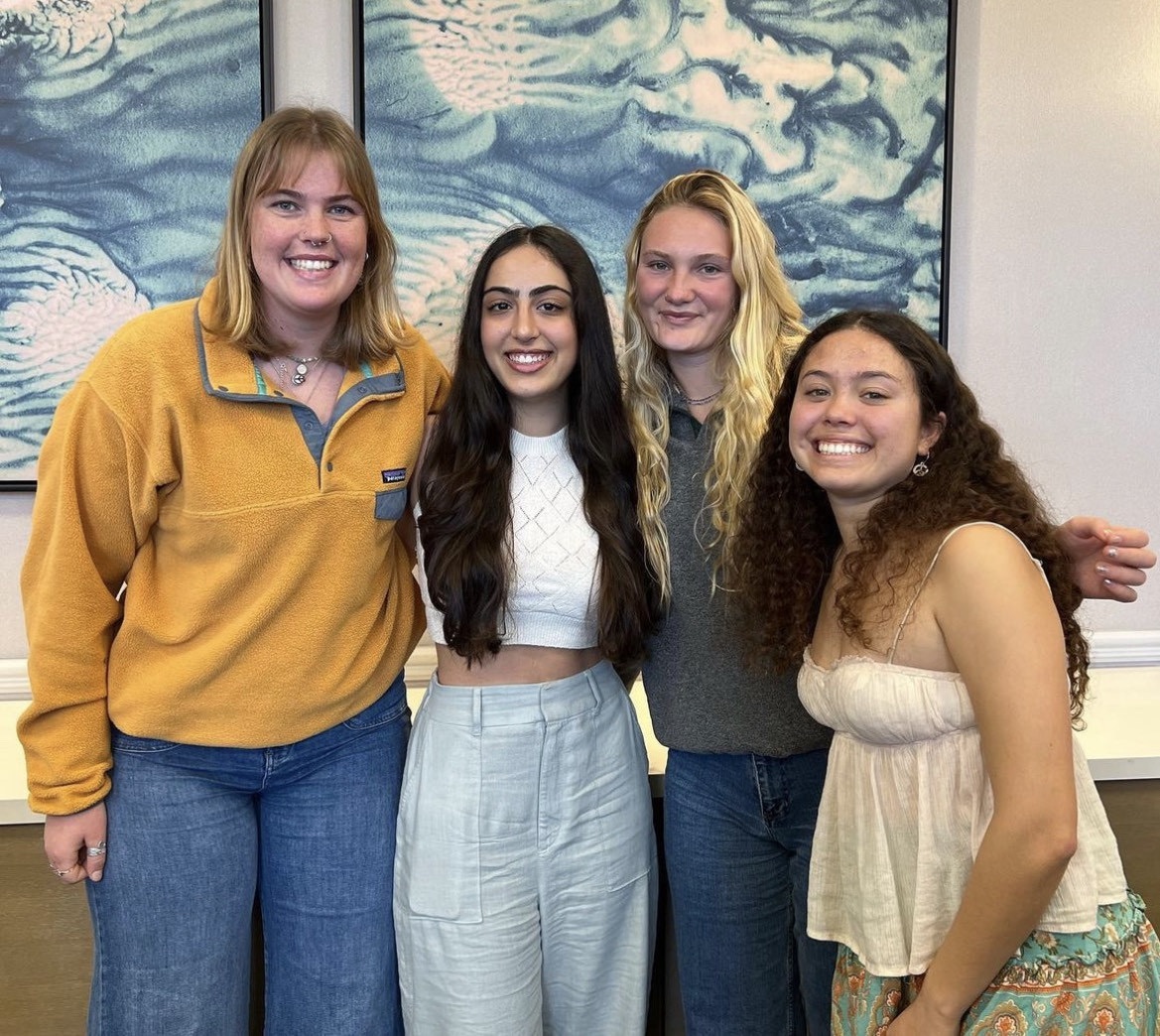 Photo: UC Berkeley Surfrider Club Leaders, from left to right: Aurora Czajkowski, Sophia Jones, Genevieve Aubert and Sam Torres.
It doesn't stop there! Our Ocean Friendly Restaurants showed out at Coastal Recreation Hill Day. Surfrider representatives and Proprietress of "MayFlour," an Ocean Friendly Restaurant in Massachusetts met with the federal government agency in charge of all government purchasing, the General Services Administration ("GSA"), to advocate for a strong reduction of single-use plastic in their purchasing decisions. There, she was able to share best practices for reducing single-use plastic from a business perspective.
Angela Howe, Senior Legal Director; Katie Day, Environmental Science and Policy Manager; and Joceyln Pierce, Proprietress of MayFlour met with GSA leadership on Mar 10, 2023
Spring cleaning underway!
Spring cleanup season is in full swing, with 4,100 volunteers removing nearly 14,000 pounds of trash and recycling from our coasts during 137 cleanup events. The data they are collecting and inputting at cleanups.surfrider.org is directly supporting Surfrider's plastic policy work and showing our elected officials exactly what is ending up on our beaches. No surprise - it's plastic.
Surfrider's Student Club Network is partaking in a cleanup competition, with close to 30 clubs already registered and working hard to clean up their beaches, neighborhoods and campuses. We can't wait to see just how big of an impact these students make and are so thankful for everyone participating and helping to keep our planet beautiful!
Policy happenings
Our regional staff and volunteers have been busy passing and advocating for strong plastic reduction policies throughout the country:
Learn more about all our campaigns and how you can support them here!