09 • 13 • 2021
REDUCE Act Would Put a 20-Cent Fee on Virgin Plastic Resin
In August 2021, Senator Sheldon Whitehouse introduced federal legislation entitled the Rewarding Efforts to Decrease Unrecycled Contaminants in Ecosystems (REDUCE) Act, which would impose a 10-cent (increasing to 20-cent) per pound fee on the sale of virgin plastic used for single-use products, including packaging. The items covered include food service products, beverage containers, and bags – with exemptions for medical products and personal hygiene products. In announcing the REDUCE Act, Senator Whitehouse's office said the bill will create a new incentive to recycle plastic, reduce virgin plastic production, help recycled plastics compete with virgin plastics on more equal footing and "and ensure that the plastics industry is accountable for its harms to the climate, oceans, and minority and low-income communities."
Senator Whitehouse's office also stated that the bill would hold the plastics industry "accountable for its harms to the climate, oceans, and minority and low-income communities," citing that those "in low-income and Black or Brown communities are exposed to plastic pollution at higher rates, and face serious health hazards from the production of virgin plastics."
Surfrider Foundation supports a tax on virgin plastic for single-use plastic products as an innovative step towards comprehensive plastic reduction policy, namely the Break Free From Plastic Pollution Act (BFFPPA). Placing a fee on single-use plastic would provide an economic driver for companies to switch from virgin to recycled plastic and reduce overall consumption. Also, a recent report found that just 20 plastic resin manufacturers accounted for more than half of all single-use plastic waste generated globally in 2019—and the top 100 accounted for over 90%—which would make implementation relatively straightforward.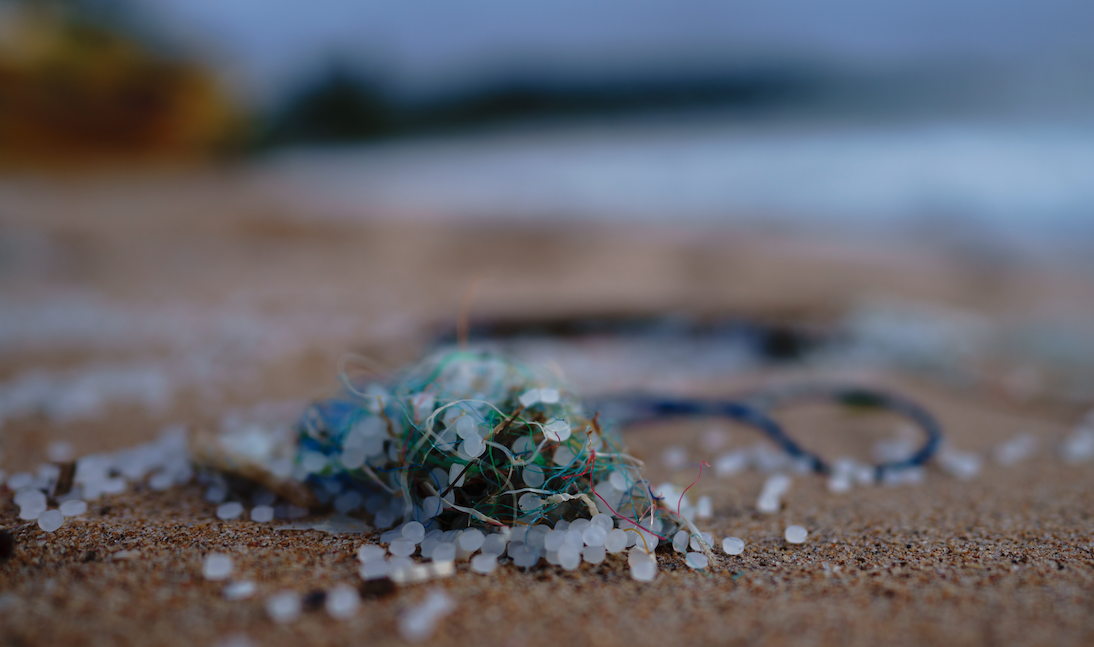 A virgin plastic fee proposal was also included in the Ocean-Based Climate Solutions Act in the House, which would place a 5-cent per pound excise tax on virgin plastic in manufactured single-use products such as packaging – also with exemptions for medical products and personal hygiene products – and place the money in a newly-established Virgin Plastic Trust Fund. Similarly, revenue from the REDUCE Act would be directed to a newly-established Plastic Waste Reduction Fund. This fund would go towards carrying out reduction and recycling activities, including making improvements to recycling infrastructure, and carrying out plastic waste and marine debris reduction and cleanup activities through programs established under SOS 2.0 and the Marine Debris Act.
One of the most vocal proponents of a theoretical fee on virgin plastic in the U.S. has thus far been the Consumer Brands Association (CBA), which suggested a virgin plastic surcharge as part of their recycling policy platform in May 2020. The CBA, formerly the Grocery Manufacturers Association, is the national trade association for the consumer packaged goods industry in the United States and the CBA has been an opponent to plastic pollution reduction legislation. The CBA has not made a public statement about the REDUCE Act yet. The American Chemistry Council (ACC), which represents resin producers, responded in opposition to the REDUCE Act.
Surfrider Foundation will continue to monitor proposals to tax virgin single-use plastics and keep tabs on reactions from packaged goods and plastics industry organizations. We will advocate for our federal electeds to pass innovative measures, such as the REDUCE Act, as well as comprehensive legislation, like BFFPPA, to tackle plastic pollution at the source.
UPDATE: On September 27, 2021, Congressmember Thomas Suozzi (NY-3) introduced the REDUCE Act of 2021 in the House (H.R. 5389).