02 • 08 • 2022
Taking a quantum leap to protect our coast
"Take a Quantum Leap to Defend and Protect
Our Beloved Coasts for All People, Always"
That was the mantra for Surfrider's recent strategic planning effort and as you can see below that is exactly what we are planning to do.
Surfrider's impactful track record
Over the last 37 years, the Surfrider Foundation has proven very effective at defending and protecting our coasts and ocean. We have stopped many poorly planned projects like the toll road that threatened Trestles and destructive fossil fuel infrastructure projects, while also advancing proactive conservation like the establishment of marine protected areas in California, Oregon and Puerto Rico. We have protected surf spots, opened access to surfing and defended access to beaches. We have cleaned the water and defended the Clean Water Act at the U.S. Supreme Court. With almost 800 wins since 2006, our track record is impressive.
The combination of a powerful grassroots activist network with skilled organizing, science, policy and legal expertise has led to hundreds of wins that provide tangible protection to our coasts. Surfrider's capacity, skill and impact have increased significantly over the last five years. However, so have the challenges.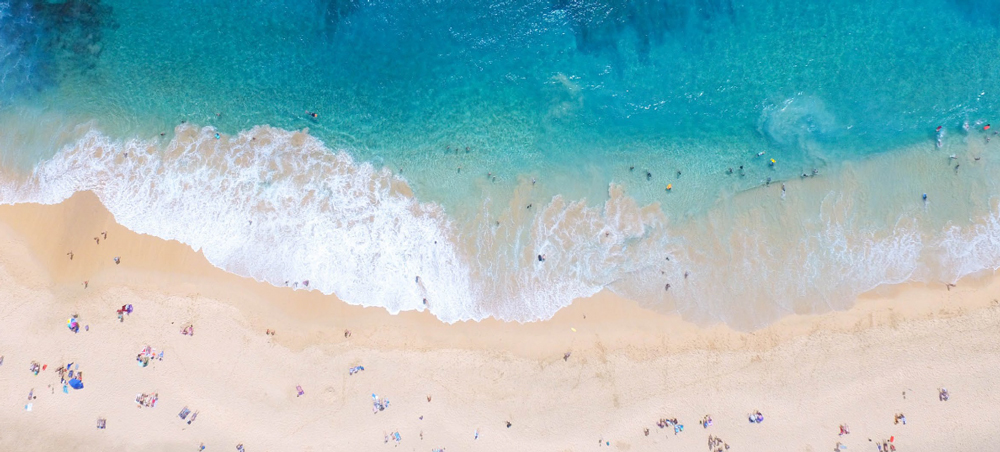 Threats Continue to Mount
Our ocean is still plagued with plastic pollution, which is sadly on the rise. Our advances in clean water over the last 50 years of the Clean Water Act are backsliding as our infrastructure fails or isn't built to withstand a stormier climate. And climate change is bringing new challenges to our coasts through increased sea level rise, more powerful storms, and acidification.
It's time for Surfrider to rise to these challenges and that is exactly what our new strategic plan calls for. Our goals are to solve three of the biggest challenges facing our coasts and coastal communities: plastic pollution, clean water, and coastal impacts of climate change.
A Quantum Leap
After an intensive 10-month process that included input from all reaches of our network and the hard work of a core group, representing the Board, staff, chapters, clubs and supporters, we have developed an ambitious plan to address these issues while substantially increasing the capacity, power and influence of our network to effect change. Along the way, we also developed eight key insights that will shape the organization moving forward. Here's the overview. I encourage you to read the plan and join us in our efforts to protect and enjoy our ocean, waves and beaches.
Vision: To lead the movement for Clean Water and Healthy Beaches for All People. Always.
Strategy: We will build Expertise, Influence and Power and set the national agenda on critical coastal issues: climate change, plastic pollution and clean water.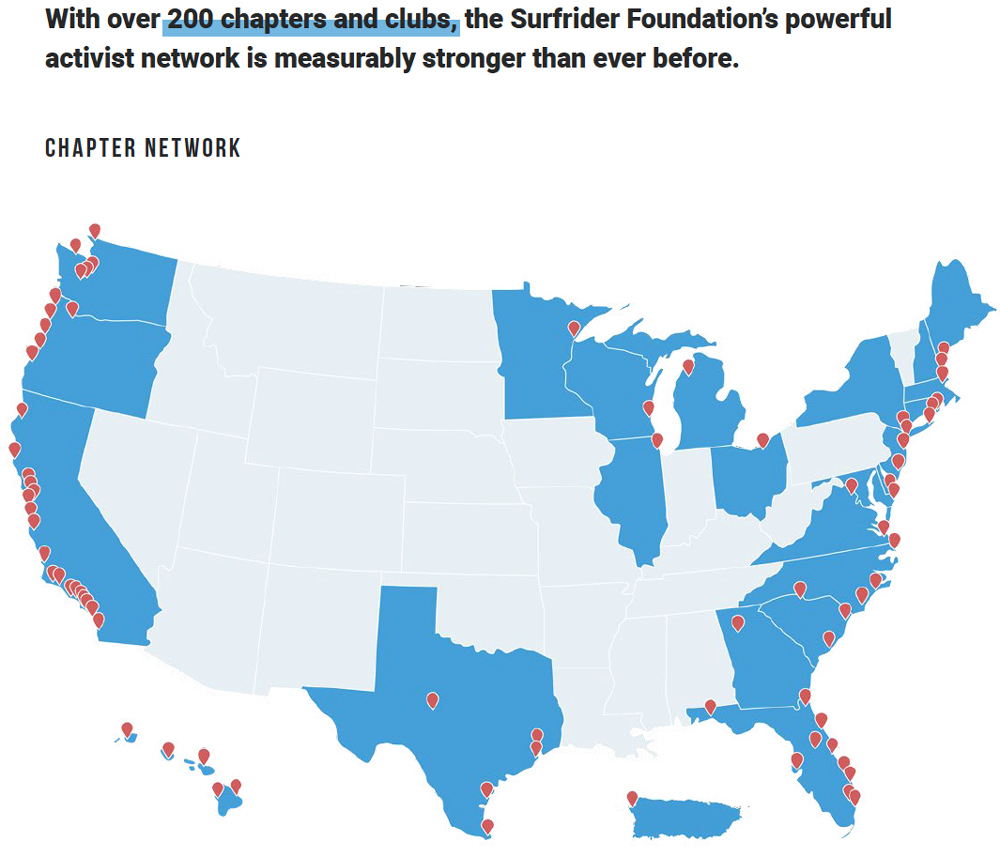 Goals by 2035:
Climate & Coasts: All U.S. beaches, coastal habitats, coastal recreation areas and communities are protected because states are effectively managing their coasts and planning for sea level rise.
Plastic Pollution: All single-use plastic consumer products in the U.S. have been eliminated, preventing land-based plastic waste from entering the ocean.
Clean Water: Every beach in the U.S. is safe to swim, surf and play in the water, as verified by robust and comprehensive testing, and water quality conditions support healthy coastal ecosystems.
Expand the Network: To advance Surfrider's mission and ensure that all people benefit from a healthy coastal environment, we will build a more inclusive culture and diverse network with 125 chapters, 400 clubs and one million active members, volunteers and online activists.