06 • 08 • 2021
Wave Energy Breaks Ground on Central Oregon Coast
This past week, Oregon State University broke ground on the long awaited PacWave South wave energy testing facility and Surfrider got a front row seat on the construction. PacWave South is the first commercial-scale, utility grid-connected test site in the United States to obtain a license from the Federal Energy Regulatory Commission (FERC) and will be the first marine renewable energy research facility in federal waters off the Pacific Coast. Located about 7 miles south west off the coast of Newport, the project will install 4 test berths that allow companies to test full scale wave energy devices. Power and data cables will be buried beneath the seafloor and come ashore near Seal Rock, providing for grid-connectivity and real time data for scientific research. We headed down to the marina the day of groundbreaking to interview Oregon State University's Burke Hales, to get his take on the project and also get an idea of what beachgoers might see this summer at Driftwood State Park and around the nearshore project site:
So what exactly is it that surfers and Surfrider cares about with wave and ocean renewable energy? A good place to start is checking out our Renewable Ocean Energy Policy, the genesis of which came from Oregon nearly 15 years ago when there was a "gold rush" of industry interest in preliminary FERC licensing for areas off of Oregon's coast. You can read more about that backstory and what led to our Non-Consumptive Recreation Use Studies and the Territorial Sea planning under "Renewable Ocean Energy" here (bottom of page).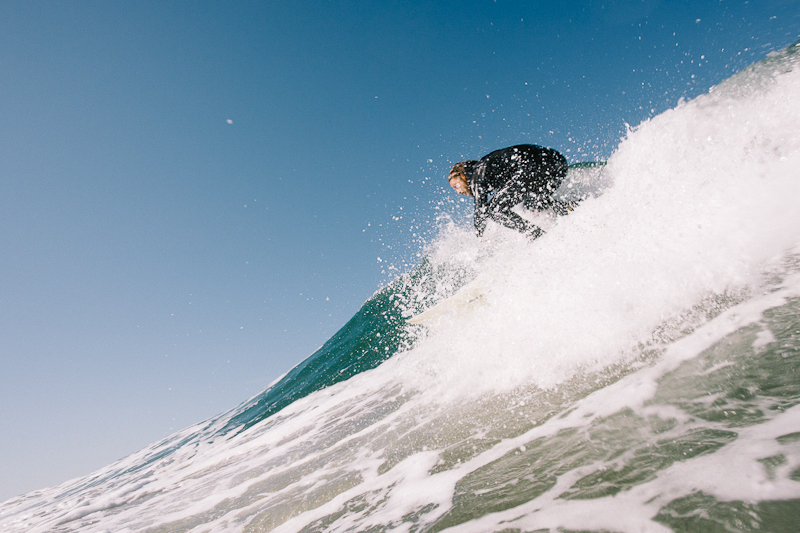 The Surfrider Foundation, representing beachgoers, surfers, paddlers and other recreational users have been fascinated and interested in this particular PacWave project since its inception. Overall, local recreational users have been well-engaged in most of PacWave's planning process, and support this measured approach for wave energy research and development by state universities. Locally, our Newport Chapter favored this approach for testing wave energy devices over commercial build-outs in Oregon's nearshore environment. The project's coordination through Oregon State University, verses a potentially foreign industry interest, was also valued and trusted. The Chapter recognizes the need to find renewable energy solutions and the opportunity that exists off our coast to better that technology. Focusing commercial research deployments within a test area, complete with berths for "plug n play" deployment has a number of advantages from minimizing conflict with existing users to reducing the amount of infrastructure spread across our nearshore ocean (the Chapter had experienced past commercial failures already). From supporting federal funding to early identification of potential ocean sites and landing locations, Surfrider Foundation's Newport Chapter has been well-involved in the PacWave over the past decade and has been a cautious, but intrigued supporter of the project.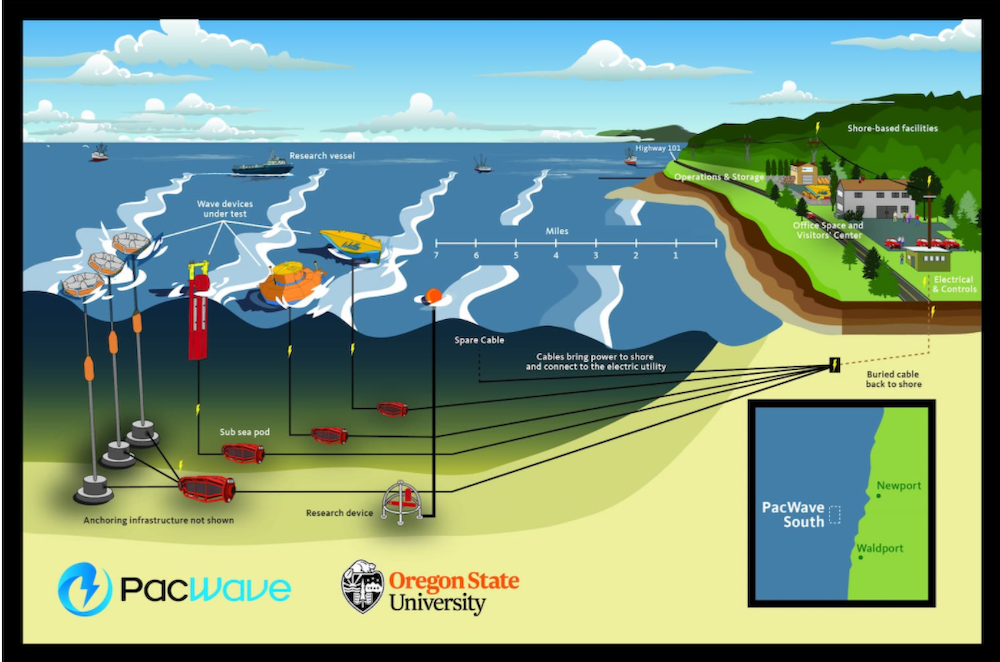 This summer, beachgoers and others can expect the closure of Driftwood State Park parking area and public restrooms, but the park will still provide a footpath to the beach where access which will be unchanged and not impacted. Temporary portable restroom facilities will be provided during the closure and prior to reopening, PacWave plans to make many improvements to the park. A full description of activities and timelines can be found on the project's construction webpage here.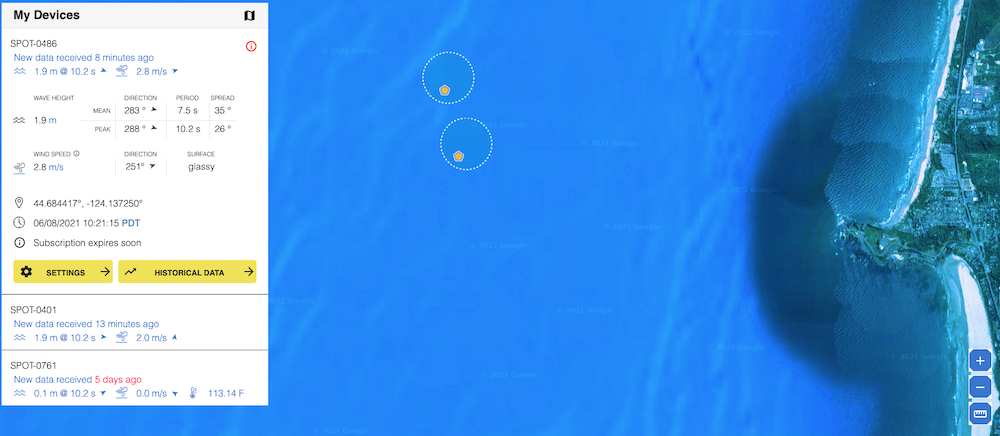 Lastly, and quite notably, surfers and nearshore ocean users really stand to gain some valuable information to better inform our sport and recreational activities! The test site(s) can provide real time data on ocean conditions like surface current, temperature, swell height/period/energy, wind, etc. These nearshore measurements are extremely important in forecasting and judging conditions for ocean recreation - from boating and fishing to surfing and beachgoing, a shift in ocean wind or a big change in swell can not only make the difference in fun at the beach, it can make the difference for safety on the water. Given Newport's closest National Marine Weather Service buoy is currently over 20 miles out to sea, these nearshore measures from PacWave (just 7 miles out) will drastically improve our understanding and forecasting of the nearshore. This really shouldn't be understated and if you're a surfer or a boater, you get this. Here's a couple of demonstrations of what that data resource might look like (and an extra resource for you central coast ocean-goers #agatesurfers) from the PacWave North test site, a previously established, non-grid connected berth location 3 miles offshore of Yaquina Head.