05 • 11 • 2022
Will this be the year the U.S. finally ends new offshore drilling?
Surfrider continues our fight to protect U.S. coastlines from offshore oil and gas drilling. Please read below to learn how you can take action!
When Joe Biden assumed the Presidency in early 2021, many observers assumed that the days of fretting over potential new offshore oil drilling were over. During the hotly contested presidential campaign, Biden repeatedly touted his commitment to tackling climate change and publicly pledged to end offshore drilling. Yet, as we approach the halfway point of his term, it's clear that the politics of oil and gas remain challenging, and the future protection of U.S. coastlines from offshore drilling is far from assured.
The Biden administration began its first year in office by placing a temporary moratorium on new offshore lease sales as it conducted a review of the decades-old leasing program rules. That moratorium was subsequently lifted in the face of political and legal pressure. In November of 2021, the Department of Interior conducted an oil and gas lease sale in the Gulf of Mexico, but more recently canceled three other lease sales. Now, with the current 5-year offshore drilling plan set to expire at the end of June, the administration has provided few specifics about how and when it will proceed with the development of the next plan.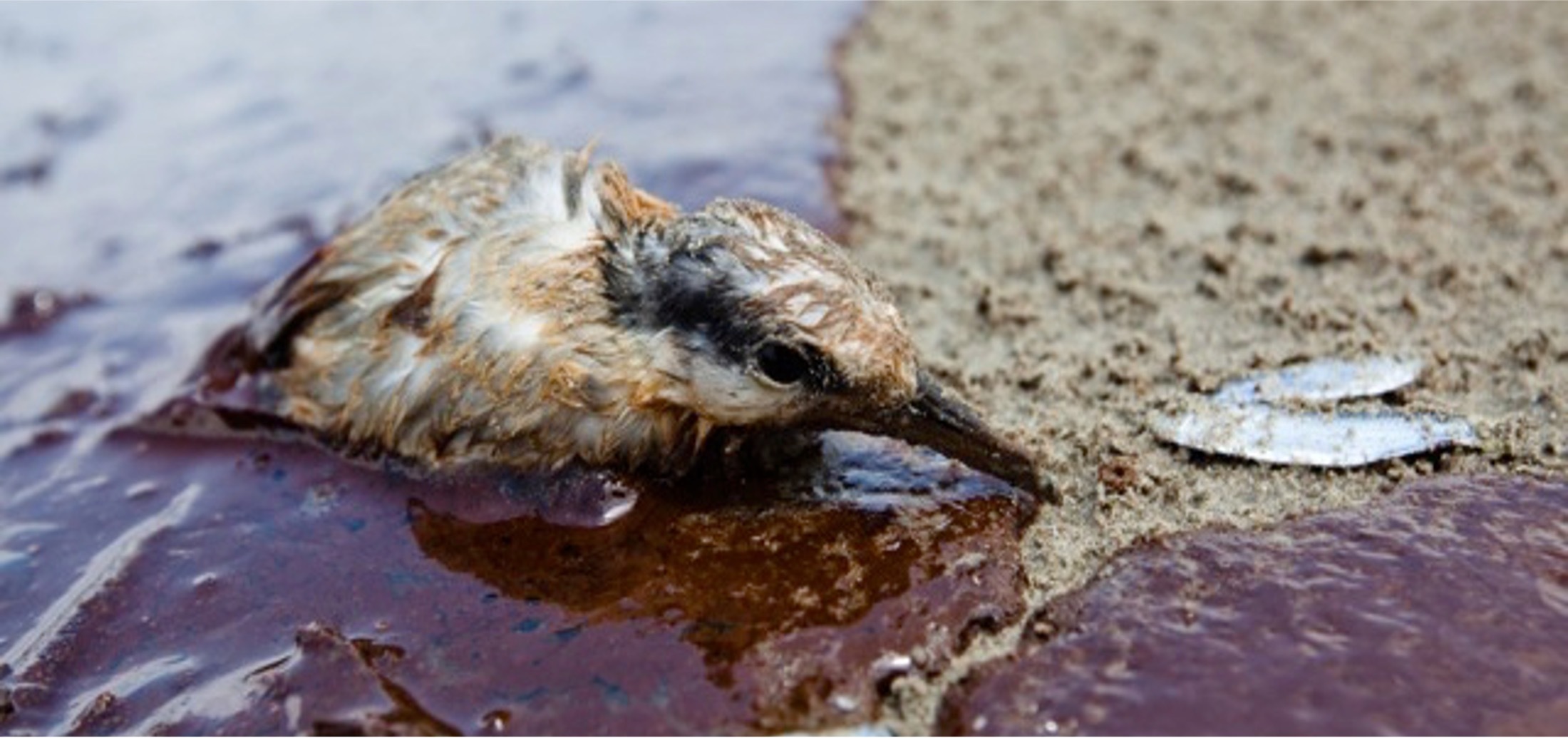 Oil spills cause devastating impacts to both marine ecosytems and coastal communities
Such uncertainty over how the current (and future) administrations will handle offshore drilling underscores why passing a permanent ban in congress is so critical. For the past year, members of congress have been working to do just that. Early in the legislative session, congressional leaders introduced a package of bills that would permanently prohibit oil and gas development in the Atlantic, Pacific, Eastern Gulf of Mexico and Arctic Ocean. On May 13th, 2021, the House Subcommittee on Energy and Mineral Resources, hosted a legislative hearing to hear from expert witnesses and build momentum for passage.
Yet, while these anti-drilling bills have been attached to several major legislative packages - the Build Back Better Act and the Ocean-Based Climate Solutions Act - actual passage remains elusive. The bills enjoy strong support in the House of Representatives, but they continue to need more support in the Senate. Meanwhile, the Russian invasion of Ukraine has presented an additional hurdle, with the oil and gas industry incorrectly claiming that increased domestic leasing is needed to address high gas prices. While such arguments have been factually debunked, they present yet another challenge as our nation heads into the midterm elections this fall. That is why grassroots advocacy to congress is more important than ever!
It's time our federal leaders take action to end offshore drilling
Offshore drilling is a dirty and dangerous practice that puts our marine environment and coastal communities at unnecessary risk. The industry causes grave impacts through every phase of the process - from exploratory seismic blasting that harms marine animals to the inevitable oil spills that damage the coastal environment and adjacent communities and businesses. New oil and gas drilling would also exacerbate the effects of climate change as our nation and world struggle to reduce greenhouse gas emissions.
Offshore drilling is also wildly unpopular across the country with members of both political parties opposed to expanded oil and gas development off our coasts. To date, more than 400 municipalities, 2,500 elected officials, 55,000 businesses and 500,000 fishing families have formally opposed new offshore oil and gas development. And, with the climate emergency threatening the future of our planet, we can no longer afford the costs of fossil fuels.
Now is the time to demand that our federal government boldly transition away from fossil fuels and embrace a clean energy future!
Make Your Voice Heard
Surfrider is urging Congress and the administration to permanently protect U.S. waters from offshore oil and gas development. Please contact your federal representatives to ask them to pass legislation to ban new offshore drilling.
Surfrider is also participating in Hands Across the Sand on May 21st. The event brings people together to oppose new offshore drilling and promote a clean energy future. Learn more.
Here is a list of federal bills that Surfrider is supporting to prohibit new offshore drilling:
Ocean-Based Climate Solutions Act (HR 3764)
COAST Anti-Drilling Act (S 1851/HR 3116)
West Coast Protection Act (S 58/ HR 653)
Florida Coastal Protection Act (HR 2836)
American Coasts and Oceans Protection Act (HR 3053)
North Pacific Ocean Protection Act (HR 3048)
Stop Arctic Ocean Drilling Act (HR 544)