Over the past few months, four homes have fallen into the sea along the nation's Pacific and Atlantic coasts. This week, in North Carolina, two homes collapsed, and in March another home tumbled to the ocean. In February, on the North Shore of Oahu, one home slid into the waves at the famed Rocky Point surf break. The Surfrider Foundation extends our deepest sympathies to those who have been affected and hope they are able to safely and quickly navigate these difficult circumstances.
Unfortunately, these homes are examples of what's to come as our climate changes and seas rise—especially considering more than 40% of Americans live within a coastal zone. Our coasts are home to neighborhoods, businesses, parks, schools, favorite beaches, ecosystems and open spaces, as well as vital infrastructure. Coastal communities contribute billions of dollars to our nation's economy. Yet, sea level rise, and decades of building in 'harm's way,' has made our shorelines vulnerable and now beaches are disappearing before our eyes.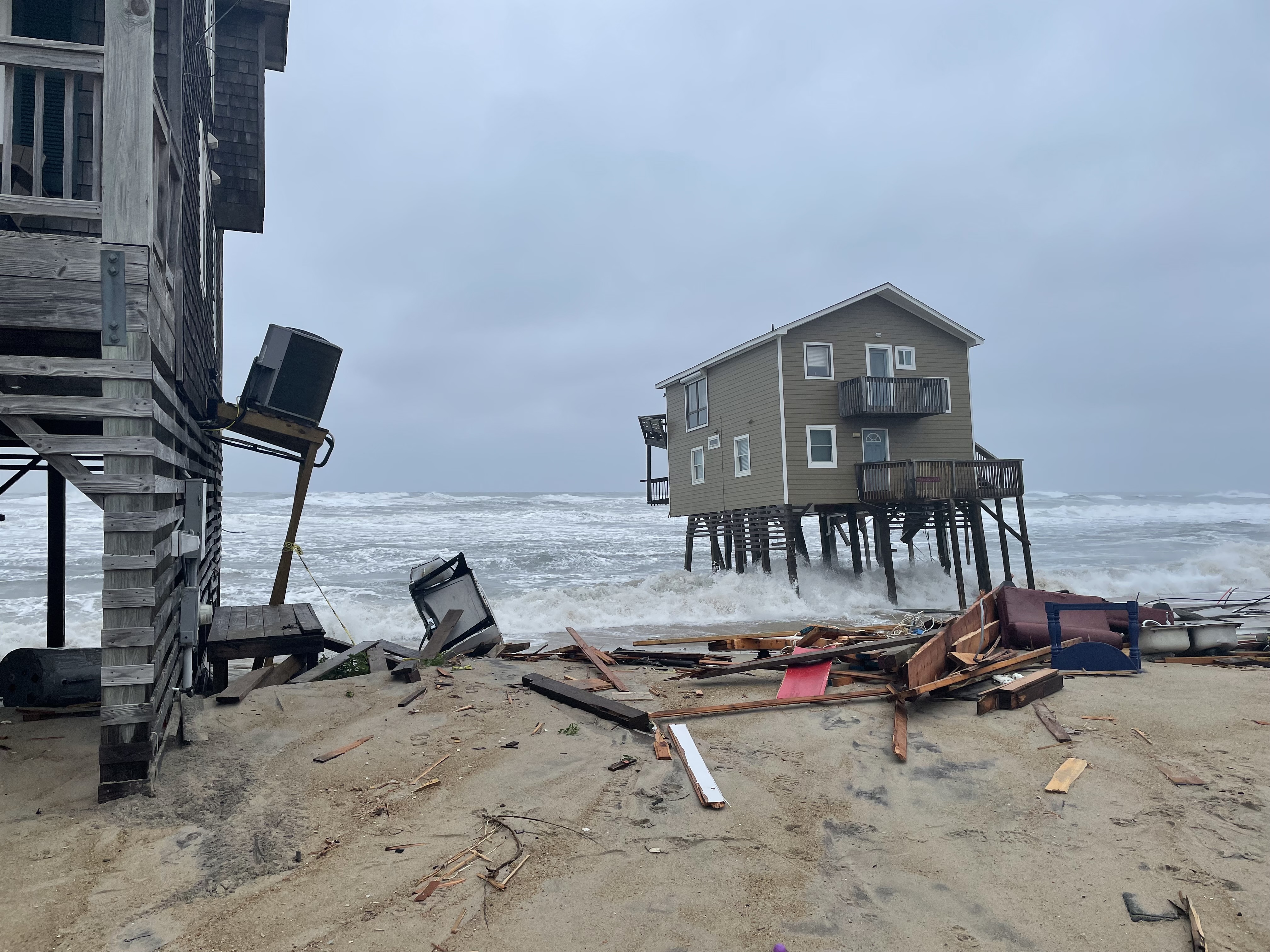 Less sand on our beaches is problematic not only because beachgoers will have a completely different recreational experience, but our coastal communities will greatly suffer as well. Our dynamic beaches provide critical protection against extreme weather events, sea level rise, and offer habitat to coastal and marine creatures.
Fortunately, there are solutions to the growing impacts climate change such as "nature-based solutions"— using nature to protect nature and local communities. Wetland and dune restoration, combined with well-managed marine protected areas, can help maintain and preserve our beloved beaches and communities.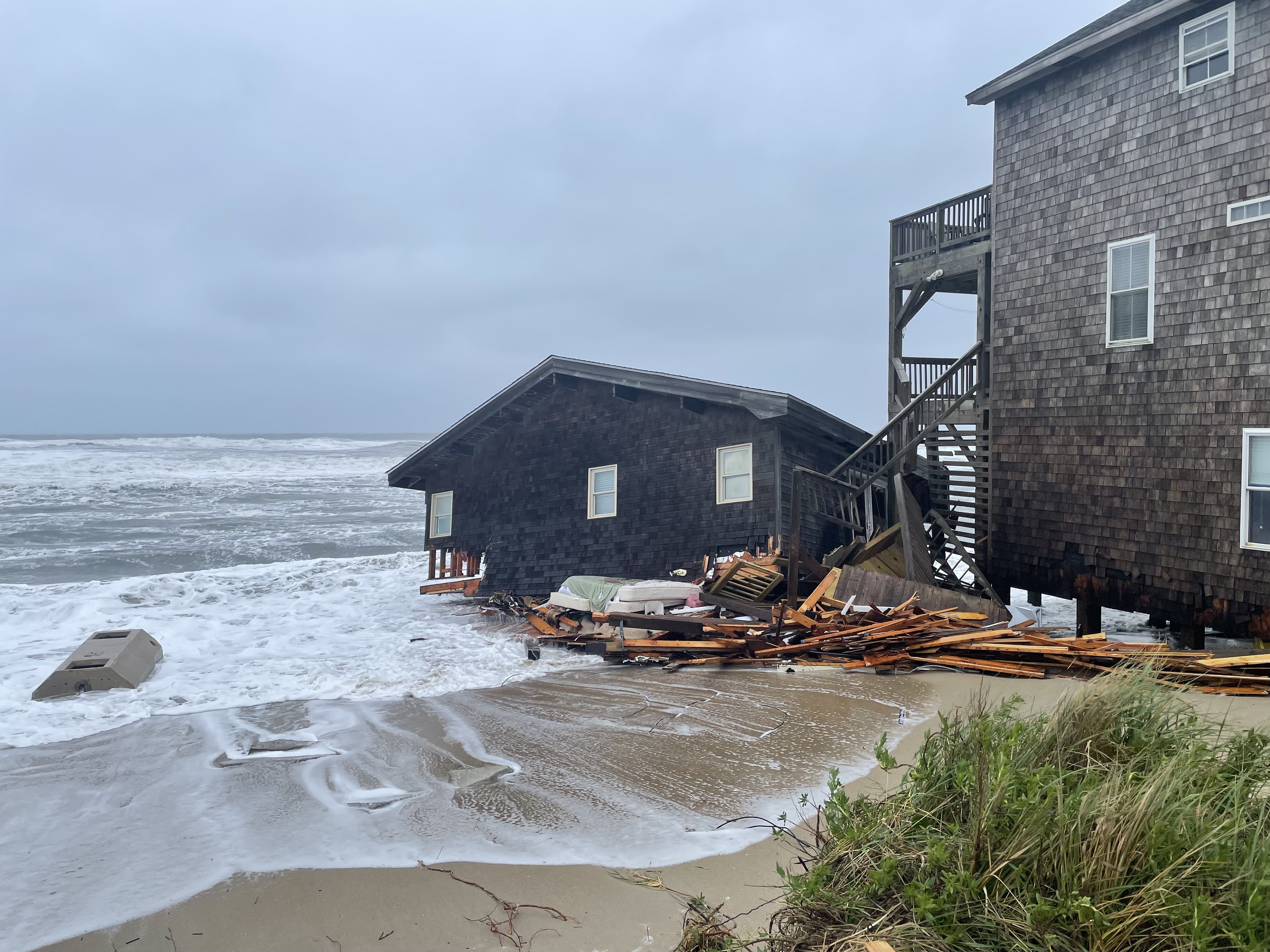 In fact, Surfrider chapters are actively working to protect their favorite beaches and coastal towns by conducting dune restoration. For example, Surfrider Foundation's Cape Fear chapter coordinates with the Town of Carolina Beach on a dune rebuilding program using recycled Christmas trees. This yearly project helps to rebuild natural habitat, protect beaches and ocean front property, and divert the old trees from the landfill. In Puerto Rico, Surfrider is working with local communities and nonprofit partners to restore coastal dunes and mangrove forests that were impacted by Hurricane Maria in 2017.
In order to help communities proactively respond to climate change threats, Surfrider is advocating for sea level rise laws and policies at the local, state and national levels. Recently, we helped defeat ill-conceived legislation in Texas and California and we also helped pass progressive sea level rise and blue carbon legislation in California, Hawaii, Florida, and Washington. For example, in Hawaii we helped pass legislation that would require sea level rise disclosures in real estate transactions.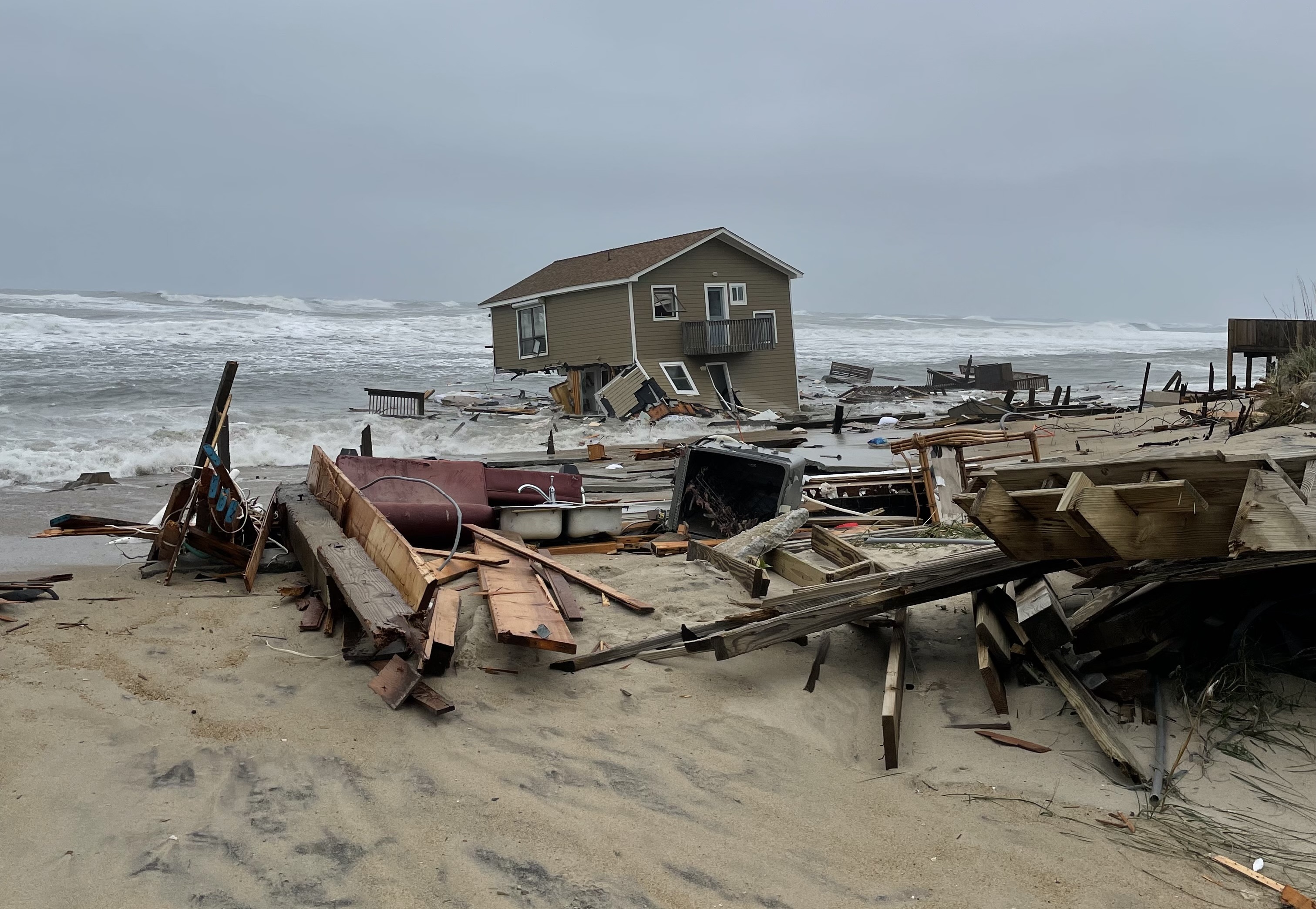 At the federal level, we are advocating for legislation to fund nature-based solutions and provide grants to local communities to update coastal zone management plans. During our recent Coastal Recreation Hill Day, we meet with nearly 150 congressional offices, the White House Office of Domestic Climate Policy, and the House Committee on the Climate Crisis to discuss: ways to protect and restore dunes, blue carbon ecosystem, prohibit offshore drilling, and promote coastal resilience through living shorelines and sea level rise planning.
Surfrider is confident that with proper coastal management such as updating land use plans, banning development in hazard areas, protecting natural sand sources, and using nature-based solutions, we can help slow some climate change impacts, protect our coastlines, and prevent homes from falling into the ocean.
Contact Congress and President Biden and urge them to protect our ocean, waves and beaches from climate change.
Photo credit for all photos: Cape Hatteras NPS / National Park Service