Q: What is your current job or role with the Surfrider Foundation?
I am a national board member at the Surfrider Foundation.
Q: Why and when did you get involved with Surfrider?
I grew up in Ventura, CA, so I first heard about Surfrider in the 1990s when a group of local activists mobilized to protect Surfers Point, which was my favorite surf spot growing up. I later moved away from Ventura, for school and work, but re-engaged with Surfrider about five years ago when the organization was making investments and upgrading its technology to better support members and chapters. From the early days to now - the main reason why I choose to support Surfrider is that the mission is powered by local activists whose passion achieves victories for the greater public good. It is an incredible combination.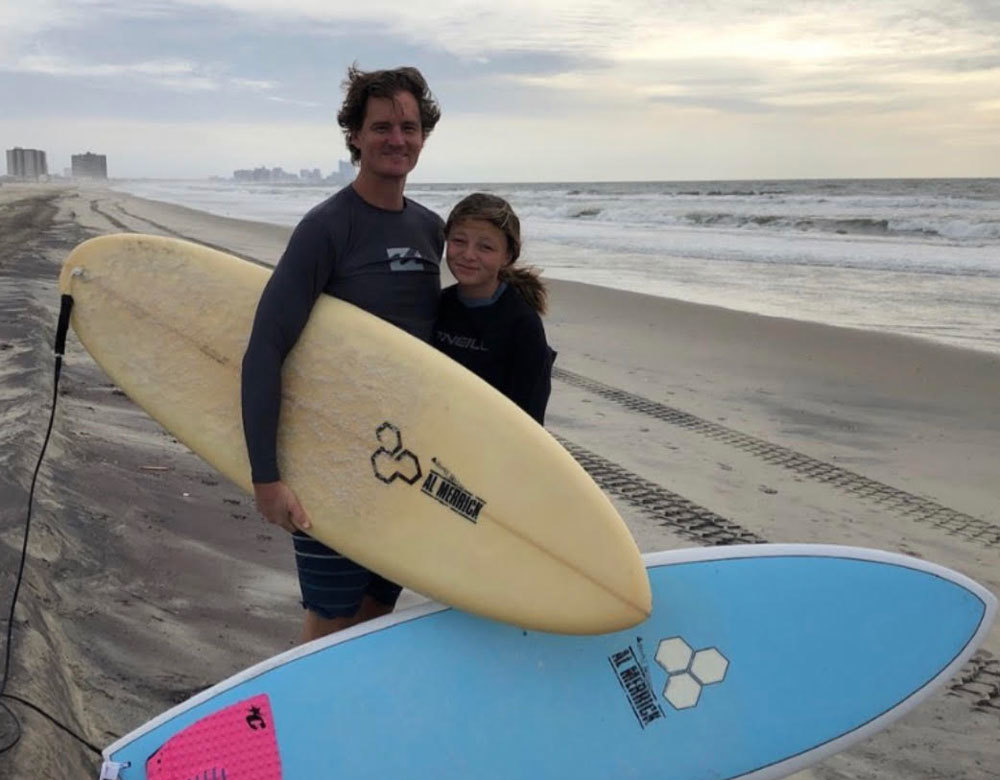 Q: What are some local issues that are affecting your ocean, waves and beaches?
My family and I spend our time between Pennsylvania and Puerto Rico, so the chapters I follow most closely are South Jersey and Rincon. The program area I'm most passionate about is Rise Above Plastics.
Q: What Surfrider projects or committees do you work on?
During my time on the board I have spent much of my time focusing on technology, data and how Surfrider can accelerate its mission through technology.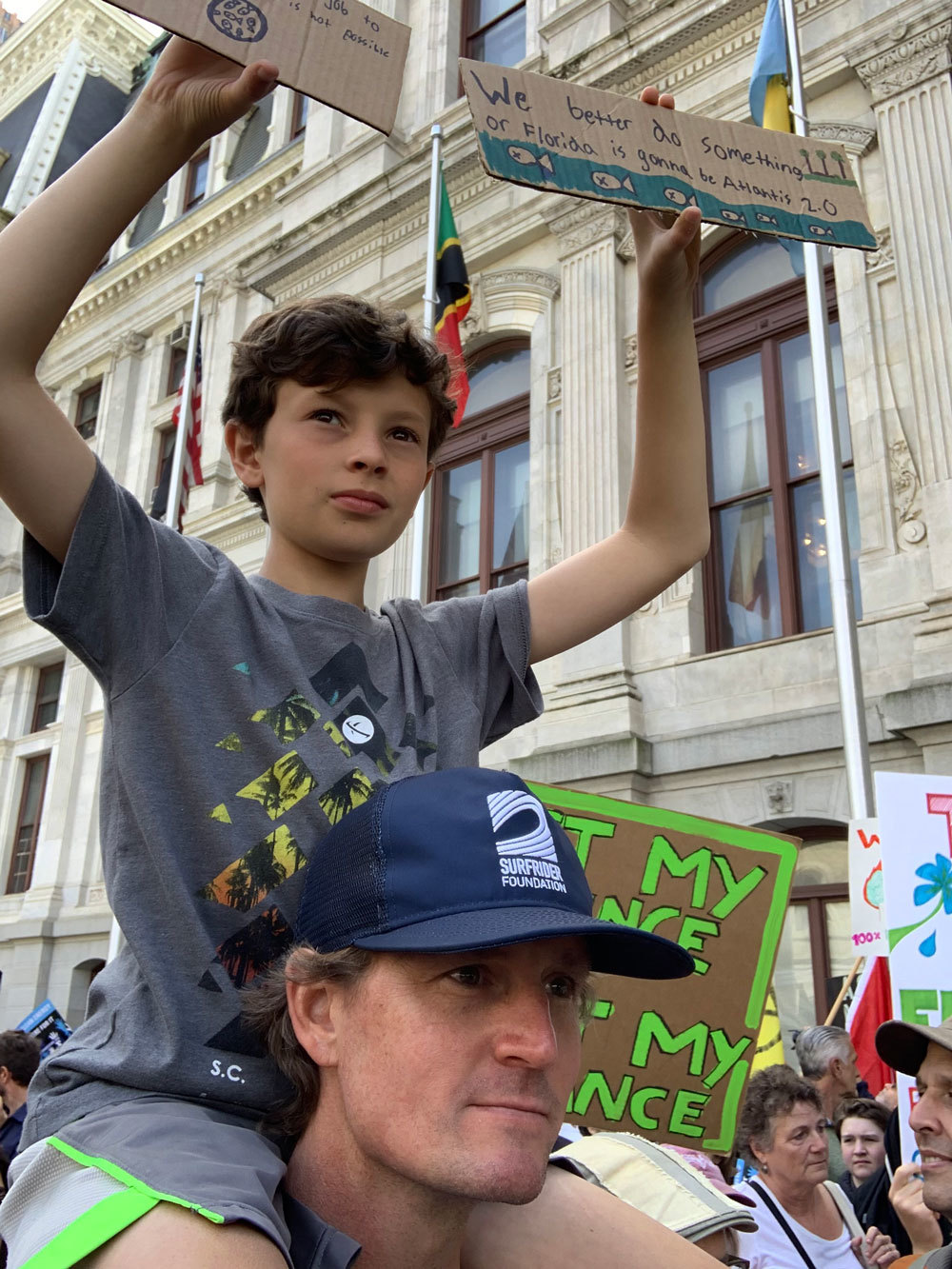 Q: What influenced you to make your company carbon negative and how did you achieve this?
Right now, I have my dream job. I'm the CEO and cofounder of a software company, threshold.world, that leverages technology to enable nonprofits to do more good. When my wife Lina and I cofounded the company, we decided we would make sure that everything our team does contributes in a positive and meaningful way to humanity and the species that call this planet home. Being, and committing to perpetually remaining, carbon negative was something we always planned on doing. We accomplish this by first making conscious choices about what we consume, and second, by offsetting our footprint through a carbon partner. Next year, we'll be purchasing our offset from an innovative organization named TIST that offers dual-validated and verified carbon credits created through reforestation. The amazing thing is that the TIST program is powered by farmers.
We're also inspired by global enterprises like Microsoft that has committed to being carbon negative by 2030 and to removing from the environment all the carbon the company has emitted either directly or by electrical consumption since it was founded in 2050.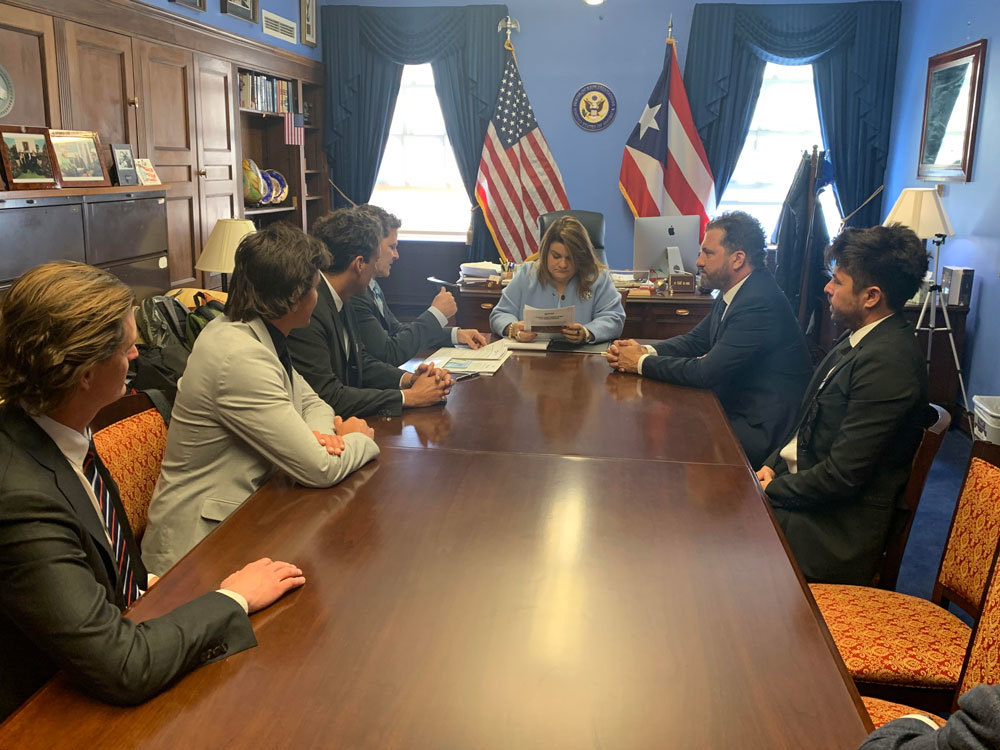 Q: What has been the highlight of your Surfrider experience (i.e., campaign, program, victory)?
In February I was lucky to be able to attend Surfrider's Coastal Recreation Hill Day in Washington, D.C. During the event, I, along with other Surfrider activists, had an opportunity to advocate to our federal leadership, including the White House, to take action on Surfrider's priority campaigns. It was incredible to meet and learn from Surfrider chapter members from across the nation and to see firsthand how Surfrider national and regional staff support the chapters.
Q: What is the most important thing you tell others about Surfrider?
The most important thing I share with people about Surfrider is how effective the combination of local activists, regional support and strong national leadership are to achieving victories for all people who enjoy our coasts. Surfrider's unique model is rare in the nonprofit world – and without all three ingredients the organization would not be what it is today.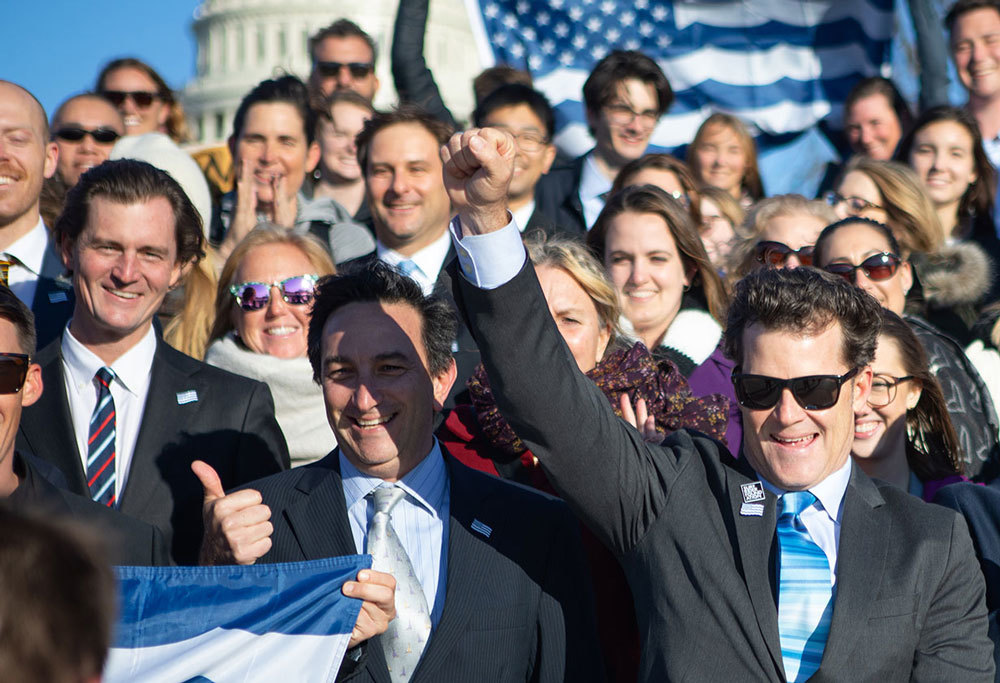 Q: Why is it important to you to sit on the Board of Directors for Surfrider?
Being a national board member is truly an honor. In all seriousness, this is bucket list stuff for me. I take my role as a fiduciary and Surfrider advocate incredibly seriously. And while I'm extremely happy to serve on the board for now, I look forward to my spot being opened to a new generation of motivated coastal defenders in the not too distant future.
Q: Anything else you would like to add?
I want to send a shoutout to all Surfrider Members and coastal activists around the country who volunteer their time to fight for what they believe in. It is your work that makes Surfrider an organization people trust and support. It is your passion that motivates me to be a part of the Surfrider Foundation. I humbly offer you my gratitude.
And I would also like to say thank you to Chad and the leadership at Surfrider HQ. I have learned so much from you about clean water and healthy beaches, and I believe in you as a leadership team to steward us all forward. Our coasts need us now more than ever.