Why and when did you get involved with the Surfrider Foundation?
Since 2019, I have been working on a project on Black female and non-binary surfers. I have documented my own friend group, as well as other communities across the country. I've been so honored to witness the continued growth of our community, let alone document it! Last year, I published my project in a photo book called I Just Wanna Surf, which delves into my experience growing up in a small beach town as a Black person.
I started contributing my images to Surfrider around last year. I felt honored to be able to showcase my work on Surfrider's social media channels, as it's a great platform to share my work surrounding Black surfers.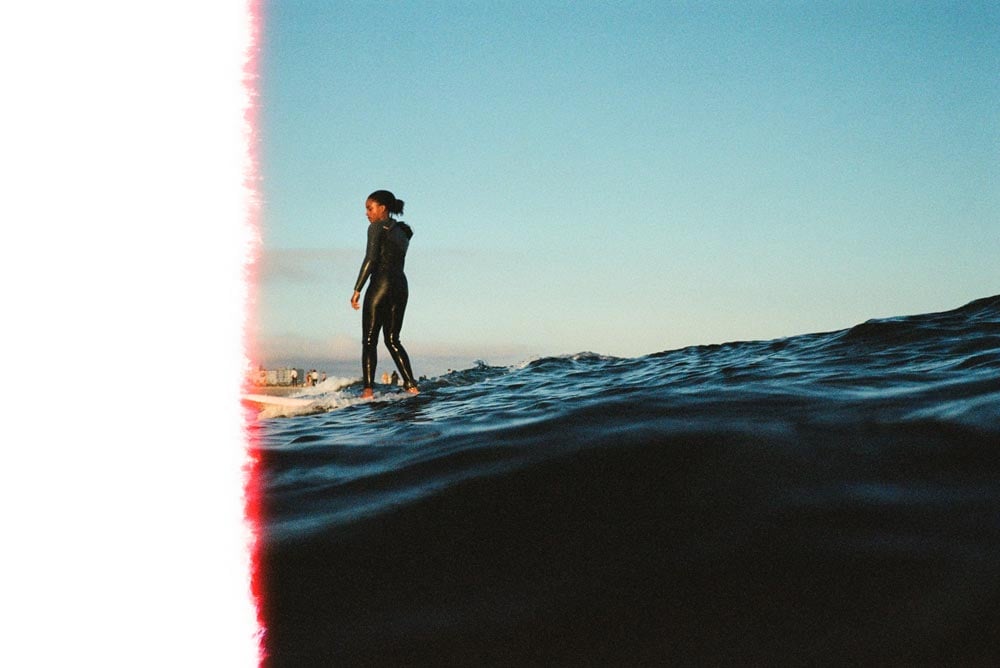 Autumn Kitchens photographed by Gabriella Angotti-Jones
How did you get involved with photography?
I grew up by the beach in the Capistrano Beach / Dana Point / San Clemente areas. I'd spend a lot of my summers during and after high school in the Dana Point Harbor, working at the Ocean Institute or outrigging. So the ocean became a big part of my identity as I spent so much of my free time there.
I started taking photos during an ocean research internship. I had always thought I wanted to be an ocean researcher but quickly realized I liked documenting the process of research as opposed to actually doing it.

Since I was deep into studying environmental science, I decided to teach myself documentary photography. After transferring to San Francisco State from a community college, I began covering local protests and the lead up to the 2016 election, and eventually interned at the San Francisco Chronicle. I later interned at the Las Vegas Review Journal, Tampa Bay Times and New York Times, then I joined the Los Angeles Times as a staff photographer for a year. I then transitioned to being independent two years ago.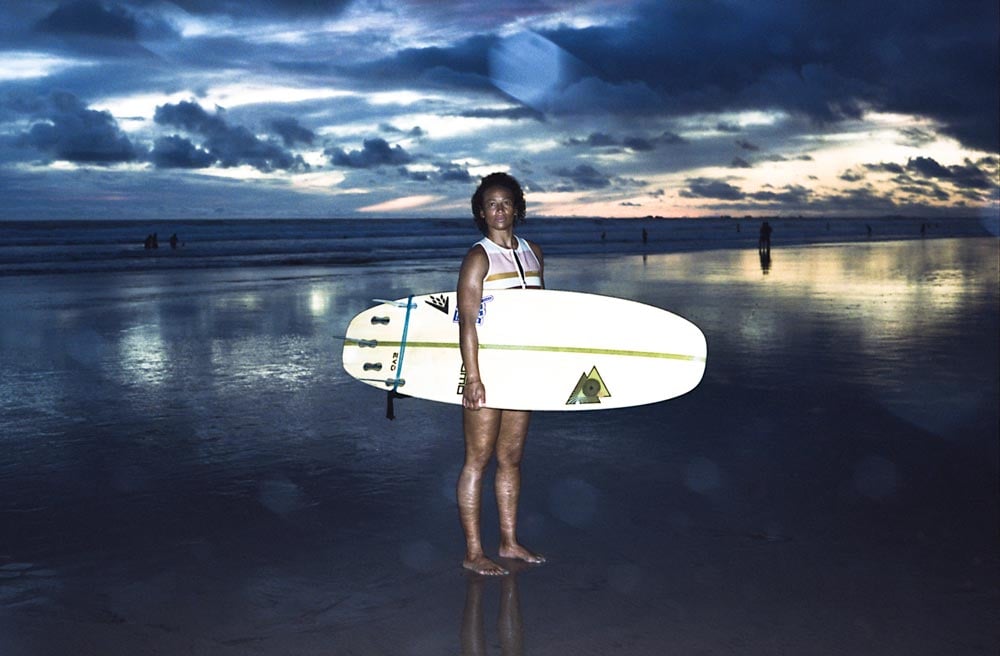 Photo by Gabriella Angotti-Jones
Do you have any favorite locations/people that you like to photograph?
I came up in photography photographing political protests, so that'll always be a comfort zone. I love photographing my friends and our adventures too. But I love photographing events that have enough going on where people don't recognize that they're being photographed!

What has been the highlight of your experiences as a professional photographer?
I think just being able to experience so many different situations. I'm not even 30 and I've covered wildfires, hurricanes, border crossings, professional football games and I've photographed a few famous actors and artists. My job lets me experience so many aspects of our world.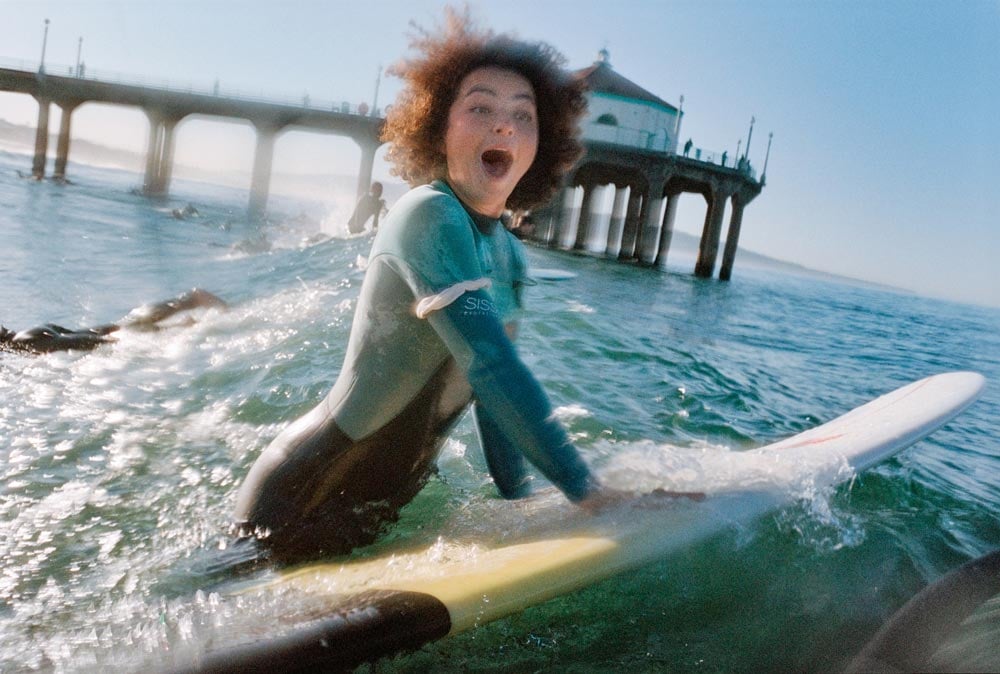 Photo by Gabriella Angotti-Jones
What inspires you to be active in ocean conservation?
Growing up in Southern Orange County, "five minutes from fun", as my mom used to say - meaning five minutes from the beach - I spent long summer days hanging out with my friends, swimming and body boarding, and eventually surfing and outrigging. Getting to know our coastlines on such an intimate level made me acutely aware of its patterns. I've realized that recreating in our ocean and on our beaches has led me down the path of learning about how to protect it. I've also realized that sharing images of all types of people enjoying the ocean is a powerful tool in helping people care about our beaches and local bodies of water.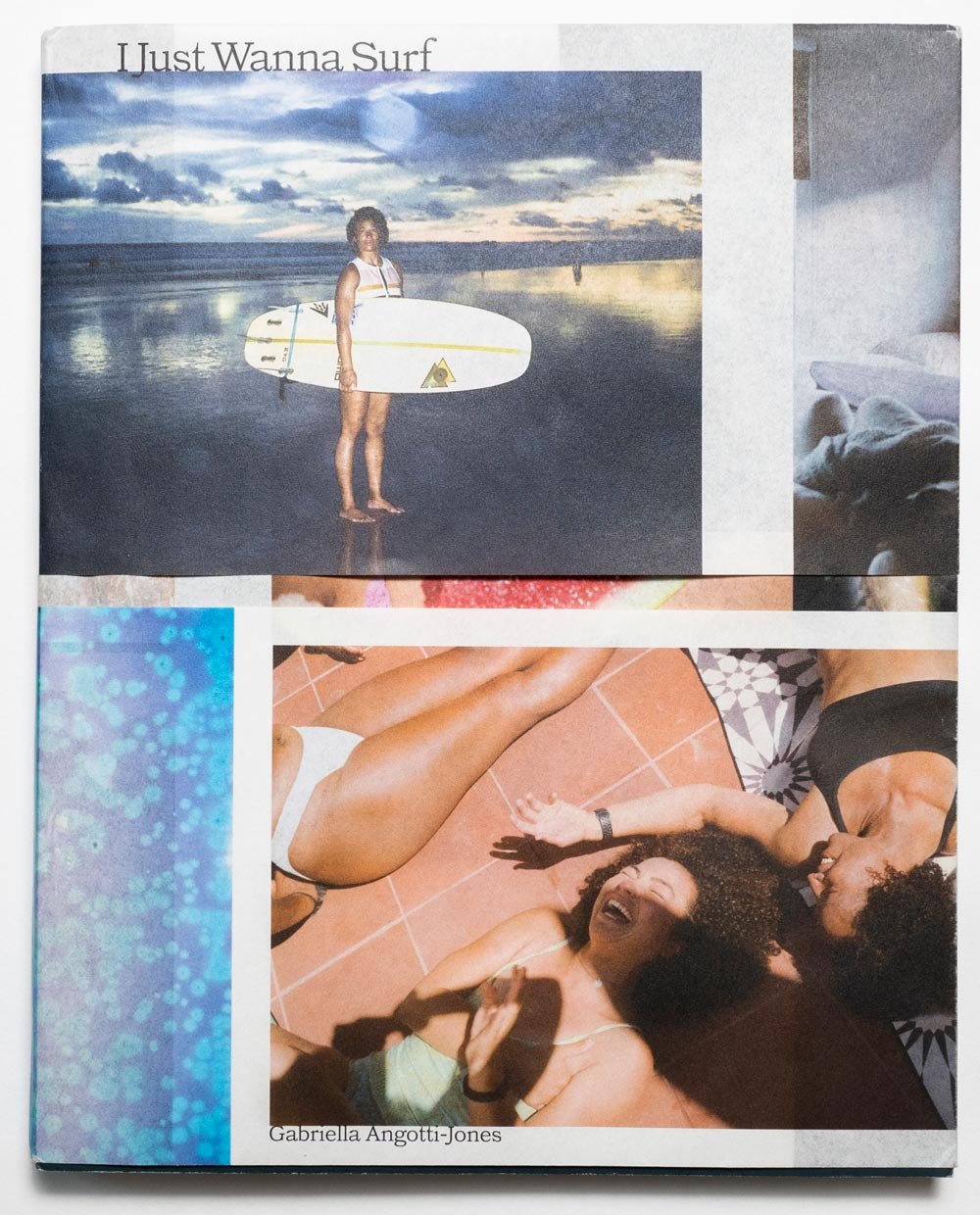 Cover of "I Just Wanna Surf" book by Gabriella Angotti-Jones
What has been the highlight of your experiences related to protection of the ocean and coasts?
Definitely being able to spend so much time at the beach! I also think traveling and noticing patterns about people's experiences with the ocean and realizing that we're all more connected than we realize.
What is the most important thing you tell others about protecting the ocean, waves and beaches?
I like to remind people about the history of ocean access and that there are multiple reasons that there are so few black surfers. But that's changing, as there so many programs, like Color The Water, Black Girls Surf, SurfearNEGRA and Sofly surf school.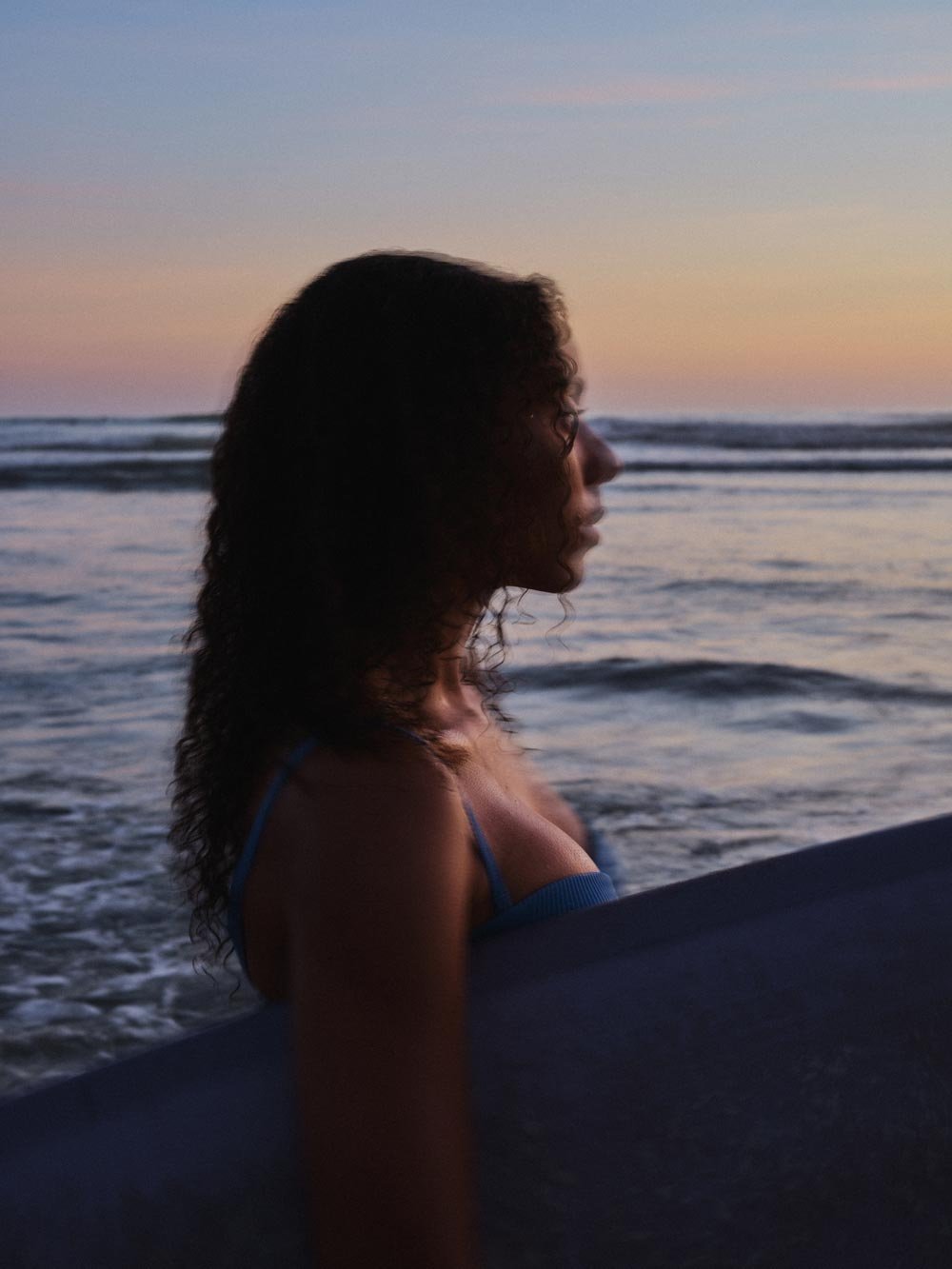 Gabriella Angotti-Jones by Basil Vargvas