Greg Masessa is a scientist by heart and a surf instructor by day. With a Bachelor's degree in marine science, Greg connects his love of science with environmental advocacy as the Maui Chapterʻs Blue Water Task Force Coordinator. In March 2020, just a few weeks before the pandemic shut the islands down, Greg attended a BWTF training. A few months later, he was coordinating both the sample collection and lab efforts for 18 sites. Greg has been an incredible asset to the Maui Chapter and almost single-handedly kept the program running through the pandemic and beyond. He most recently oversaw the Maui lab transition to its new home at Pāʻia Youth and Cultural Center, as well as coordinated with the remote community of Hāna to establish regular water quality monitoring sites. An avid surfer, surf instructor, and ocean lover, Greg appreciates the opportunity to volunteer with the BWTF not only to give back to his island community, but also to ensure that the water he is surfing and swimming in is clean and safe.
What is your current role with the Surfrider Foundation?
I am the Blue Water Task Force Coordinator with the Maui Chapter.
Why and when did you get involved with the Surfrider Foundation?
I first got involved with Surfrider when I was in college majoring in marine science at Coastal Carolina. I volunteered at an event with the Grand Strand Chapter and that led to me helping out with beach cleanups. When I moved to Maui, I had a few people tell me how important it was to get involved locally.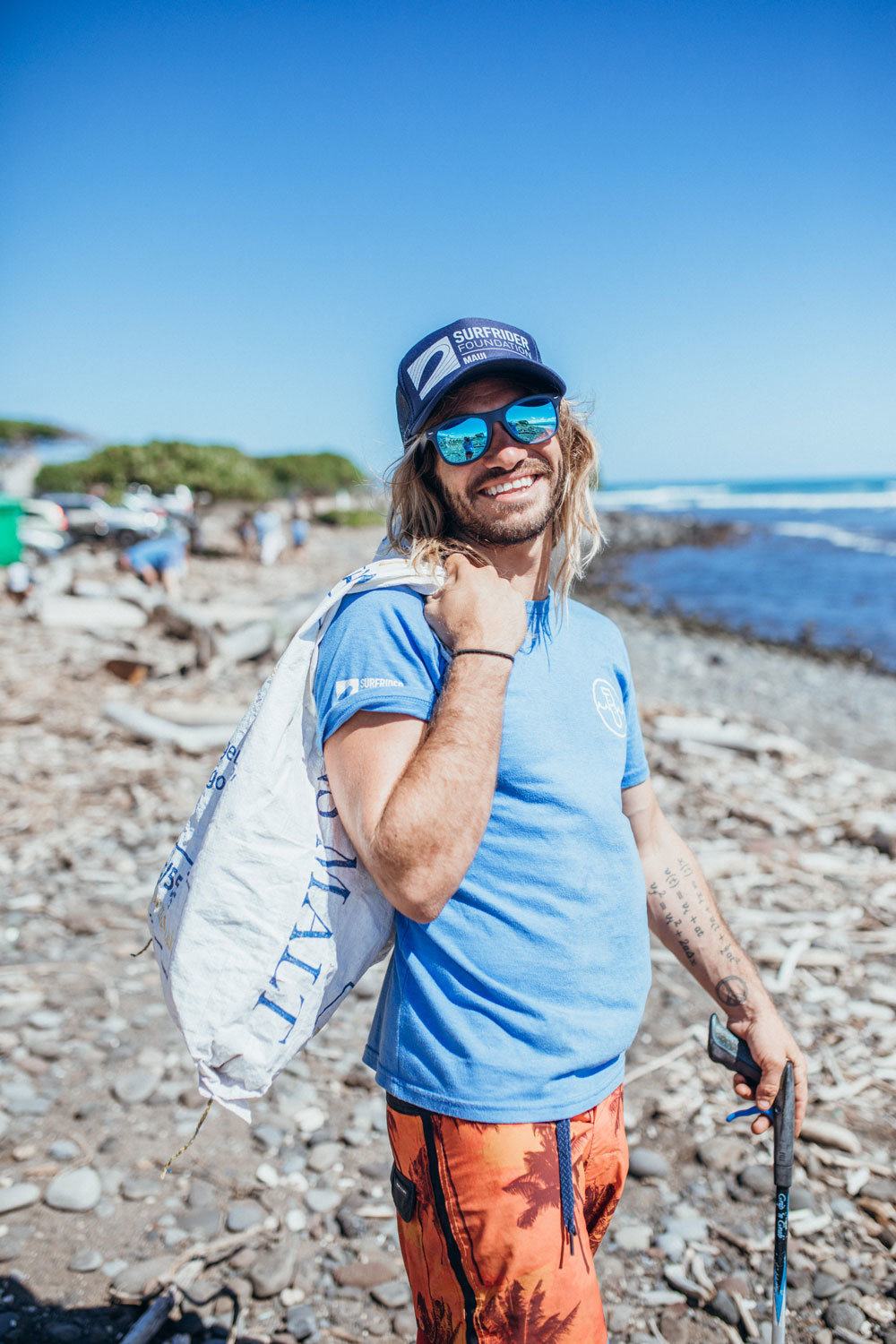 Why is being a part of the Surfrider ocean conservation community important to you?
Being a part of Surfrider is a good way to give back to the community and environment, as well as participate in something Iʻm interested in.
What are some issues that affect water quality in your community?
Cesspools, agricultural runoff, and coastal development.
How is your chapter responding to those issues?
We have been testing water quality monthly at 18 sites on the North Shore of Maui since 2018. Weʻve also publicly testified and supported statewide bills to address cesspool pollution and improve statewide coastal water quality monitoring.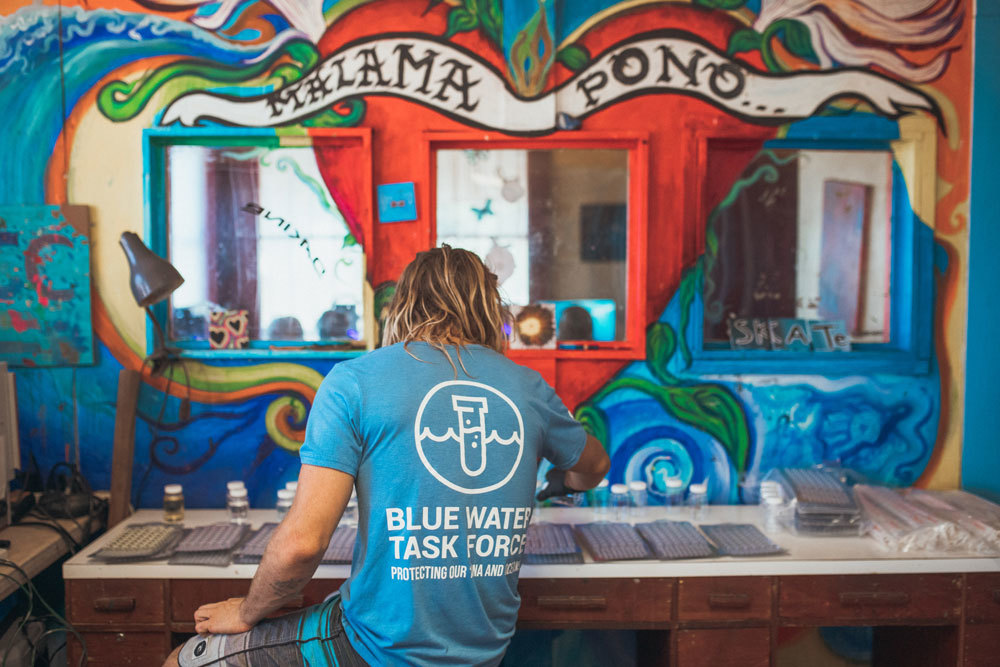 What has been the highlight of your Surfrider experience?
Meeting like minded people and getting to volunteer in the water quality lab.
Why is Surfriderʻs BWTF program important to you?
First, itʻs really interesting- microbiology is cool! Second, Iʻm a surfer and surf instructor and spend a lot of time in the water. Everyone deserves a clean ocean to swim and surf in. Itʻs also a way for me to give back to the community.
What changes have you helped nurture in your role with the BWTF program?
In the last 2 years, we created a new lab space in partnership with the Pāʻia Youth and Cultural Center that allowed us easier access to equipment. Weʻve brought on new volunteers and smoothed out procedures. We most recently added new sites to areas of Maui that are not regularly monitored, including Hāna. No one else has sampled in these areas, so that data is really important. We can't make positive changes if we donʻt have data and donʻt know what the problem is.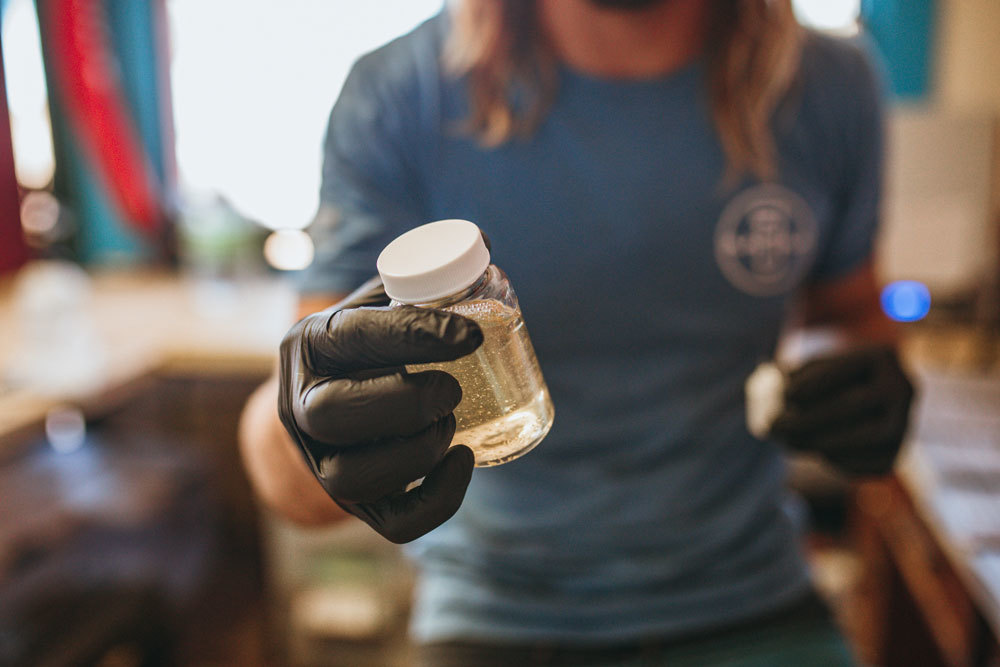 Tell me a little more about the sampling youʻve helped establish in Hāna.
I got an email from Aunty Mary who is with the Save Hāna Coast coalition. She wanted to know about our water quality monitoring program and how we could sample Hāna sites. We didnʻt have any sites out there and the state of Hawaiʻi Department of Health also does not regularly sample in that area. We worked with Aunty Mary and the other samplers to set up a system to get the samples and process them in our lab. Because it is so remote - nearly 2 hours drive to our lab - the samplers in Hāna have a small window to meet the FedEx truck on sampling days who then delivers the samples to our lab in Pāʻia. Itʻs been a great opportunity to connect with her and the Hāna community, and also see the results come in from their sample sites each month.
What are the next steps for the Maui Chapterʻs BWTF program?
My main goal is to have Mauiʻs BWTF program operating like a well oiled machine. Another major goal for 2023 is to set up a lab in Hāna so the monitoring can be more consistent. We also want to re-evaluate our current testing sites and see if there are opportunities to add new ones. Just keep testing!
What is the most important thing you want to tell others about Surfriderʻs BWTF program?
Check the BWTF results! Know if the water you're swimming in is clean!