Q: Why, when, and how did you get involved with the Surfrider Foundation?
I met Jack Egan and Melissa Gates at a meeting about the Long Island Sound Blue Plan back in November 2016. I had just returned to my hometown of Westport, CT, to pursue a career in oyster farming and was interested in supporting an organization that is working to keep my local waters healthy, as well as fighting to protect our global ocean, waves and beaches! They invited me to attend their next meeting, where I met another member of the Executive Committee and was impressed by the issues the chapter was working on and the actions they were taking on a local level to hopefully impart change on a grander scale.
I currently serve as the Vice Chair & Ocean Friendly Restaurants Coordinator for the Connecticut Chapter of Surfrider.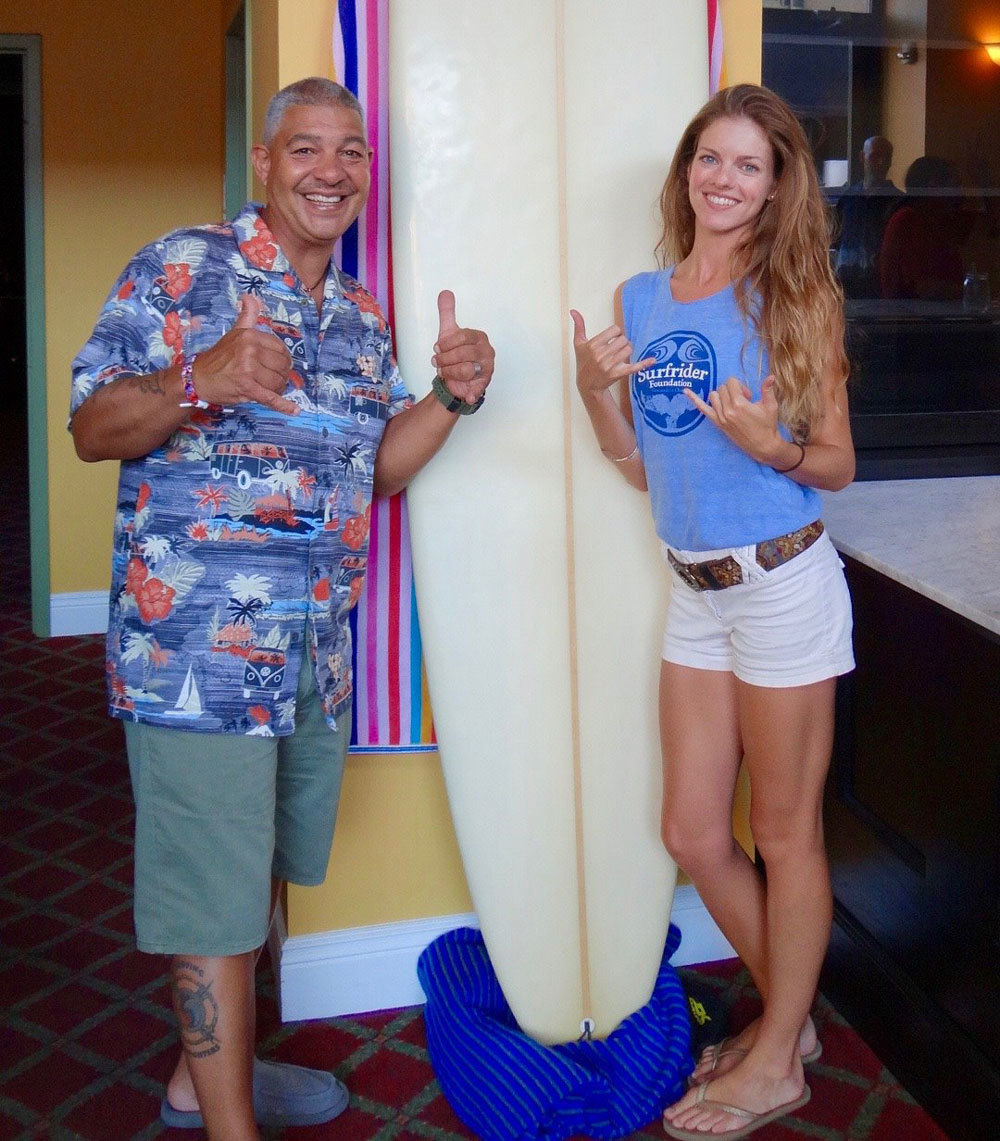 Q: What are some local plastic issues that are impacting your ocean, waves and beaches?
Like other states, in Connecticut, there is a huge problem with plastic debris ending up in our waters and lining our coast. We are currently pursuing a state law to ban EPS foam, as well as continuing to conduct educational cleanups, advancing the Ocean Friendly Restaurants program, and launching campaigns to mitigate the use and sale of single-use plastic and other items, such as straws, bags, cutlery, takeout containers, stirrers and more. Our chapter works on plastic issues directly while also collaborating with others to help achieve our shared goals at the local, state and federal levels.
Q: What is your favorite Surfrider memory and why?
The first Charles Island SUP Cup I attended back in 2017 is my favorite memory. For a state that doesn't draw much attention for water-related sports, it was awesome to see Walnut Beach in Milford buzzing with live music, food, free massages and tons of cool ocean-related activities all while racers took to the water on SUPs and kayaks. What stood out to me was the educational aspect that the Surfrider Connecticut Chapter brought to the day, engaging with passersby on the ocean conservation work being done and encouraging them to get involved and be a part of the action. It showed me that while we may not get impressive waves here in Connecticut, Surfrider still has a great presence in the ocean community and people are eager to get salty and involved with our work in any way they can.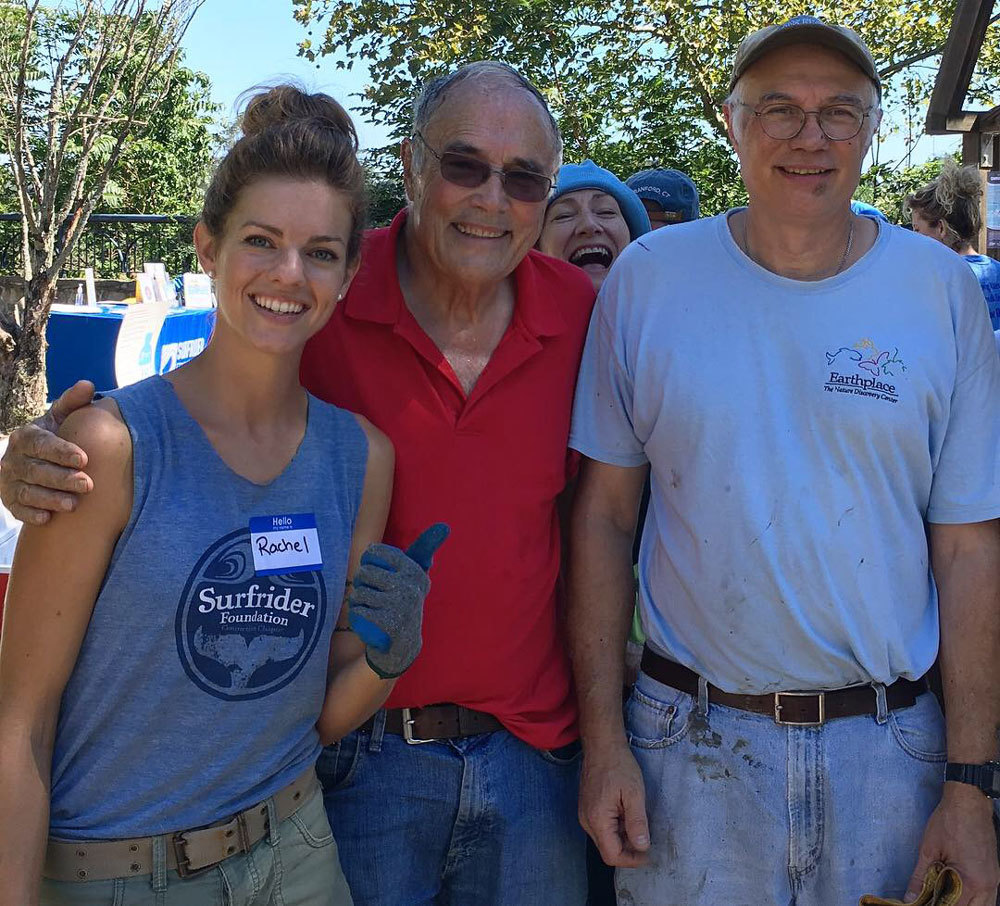 Q: What has been the top highlight of your Surfrider experience thus far?
Working with young people like a girl named Olivia and seeing how positively they respond to our messaging, work and mission. Olivia came to one of our cleanups and then quickly became more involved in our chapter, and she's now pursuing academic programs around ocean sciences. I love seeing kids come to our cleanups, ask questions, dig into the nitty-gritty of the work and tell their parents and friends that we need to make a change. Their enthusiasm is so refreshing and fuels my passion for this work. It also helps pass laws into effect!
Q: What do you tell others about Surfrider? What do you tell people about plastic pollution and how they can engage to help?
I always tell people at our cleanups that no piece of trash is too small - bottle caps, bits of broken plastic, cigarette butts - it all matters, and if it doesn't belong on the beach or in the ocean, it should be picked up. This is something I feel is indicative of a larger message that I share with people whenever I talk about my work with Surfrider. While it may be just one piece of garbage picked up, one new member registration, one ordinance passed in a small town - all these small wins add up to a larger, collective victory. Our chapter is mini but mighty, with just one chapter for our whole state, but I'm so proud of everything we have accomplished in the few years I've been a part of the team, and I love telling anyone who will listen about what we've done, where we're going and how they can get involved!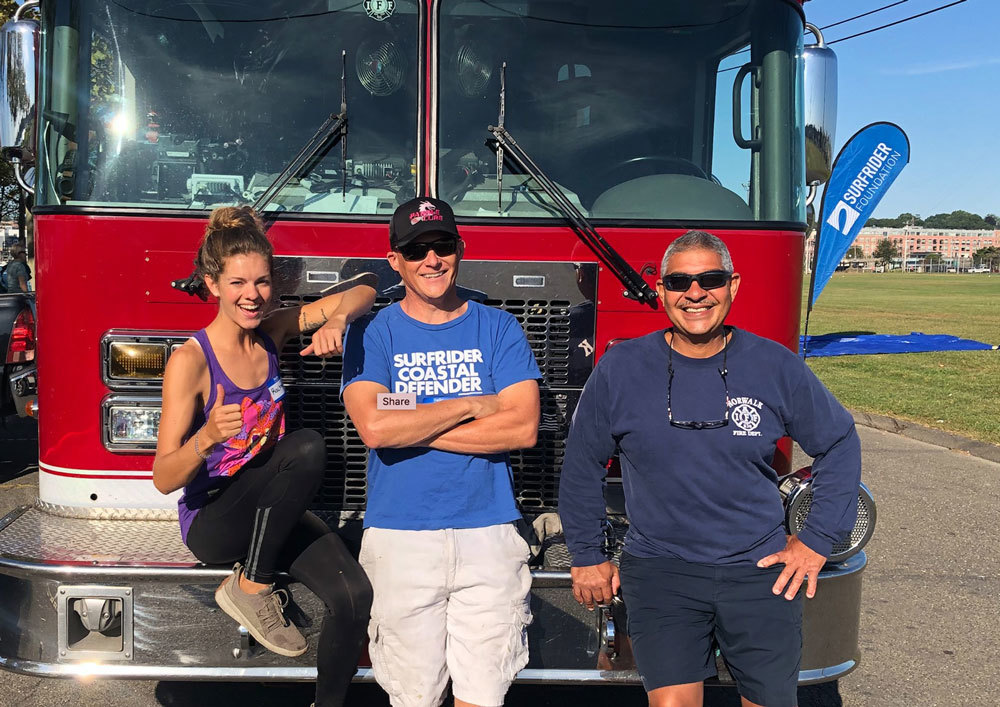 Why are you a Surfrider activist?
The issues impacting the health and future of our ocean are so massive and daunting that it can feel paralyzing, like nothing you can do as an individual will make a change. But being a part of this nationwide grassroots network of passionate activists inspires a "can-do" attitude in me that helps me keep a positive outlook and keep going. Knowing that people of all backgrounds are rallying together through Surfrider around the nation and our shared goal of protecting the ocean, waves and beaches for generations to come gives me hope.