The California Seabed Mining Prevention Act was signed into law by Governor Newsom on September 19th.
On August 26th, the California legislature passed Assembly Bill 1832 to ban seabed mining in state marine waters with unanimous, bipartisan votes in both the Senate (39-0) and Assembly (74-0). The historic bill prevents seabed mining by removing the authority of the State Lands Commission to issue leases for the extraction of hard minerals in California's ocean waters. The legislation was signed into law by Governor Gavin Newsom on September 19th.
The California Seabed Mining Prevention Act was authored by Assemblywoman Luz Rivas (San Fernando Valley) and managed in the Senate by State Senator John Laird (Santa Cruz). The Surfrider Foundation, Monterey Bay Aquarium and Lieutenant Governor Eleni Kounalakis co-sponsored the legislation and advocated for its passage. The bill was also supported by dozens of environmental organizations and businesses, as well as the State Lands Commission.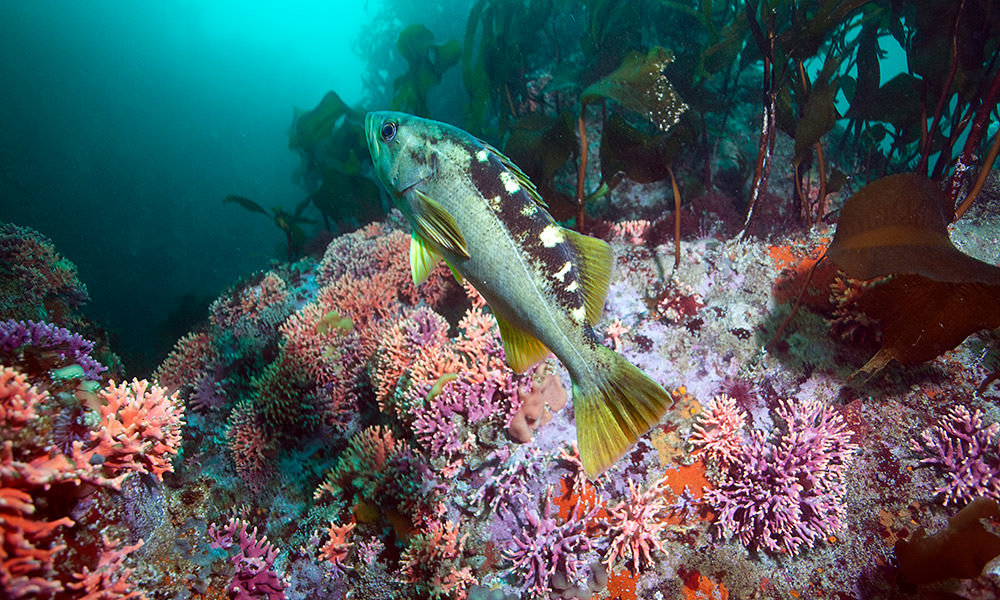 AB 1832 will protect California's corals, kelp forests and marine life. Photo Chad King/ NOAA
"The Seabed Mining Prevention Act is a forward-thinking bill that will protect California's interconnected coastal and ocean environment, the associated recreation and tourism economy, and the culture and economic well-being of our state," said the Surfrider Foundation's CEO, Dr. Chad Nelsen. "Surfrider greatly appreciates Asm. Luz Rivas' leadership on this legislation and applauds Governor Newsom for signing the bill into law."
California now joins Oregon and Washington as West Coast states that have banned seabed mining in their waters. California's leadership comes as nations around the world are seeking to implement proactive measures to prevent harmful seabed mining. A global movement is coalescing as more than 650 scientists, as well as governments, tribal members, businesses and individuals from around the world have signed onto calls for a global moratorium on seabed mining. It's notable that there is no formal opposition to AB 1832.
Mining the nearshore seafloor along the U.S. West Coast could cause significant damage to marine and coastal habitats, commercial and recreational fisheries, marine wildlife, and the communities and tribal nations that depend on them, according to The Pew Charitable Trusts. Also at risk are the breathtaking beaches, tide pools, and rocky shorelines that help support a multi-billion dollar recreation and tourism industry. By preventing this harmful activity before it starts, the West Coast is a model for other regions that are hoping to avoid the possible consequences of seabed mining.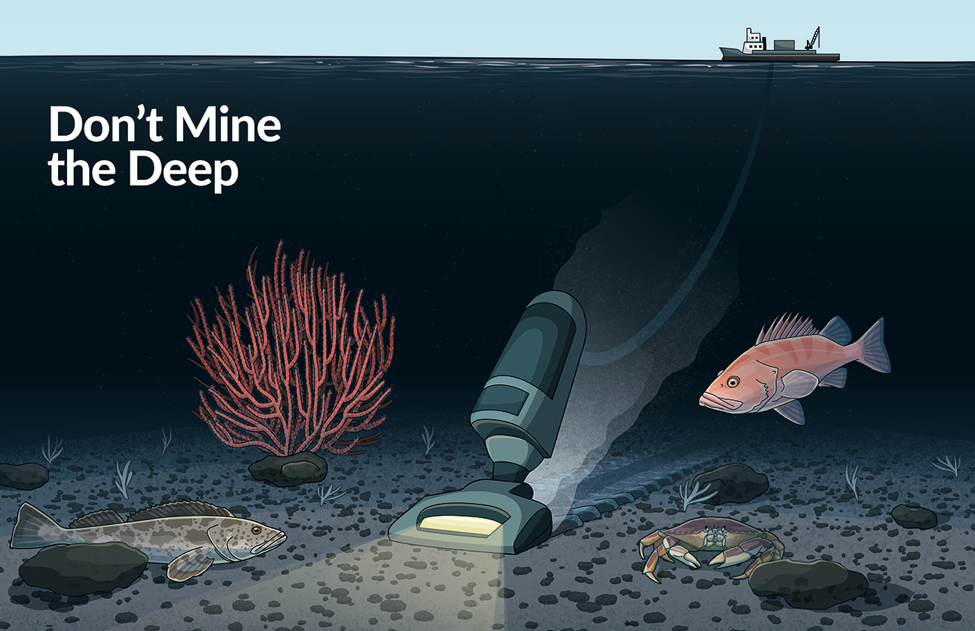 Image: Pew Charitable Trusts
Industrial-scale prospecting for metals and other minerals along the ocean floor is increasing worldwide. Seabed mineral extraction, which includes dredging and other destructive techniques, could additionally affect kelp forests and other marine habitats that nurture commercially and recreationally important fish. Seabed mining also creates sediment clouds that can smother or negatively impact the feeding and reproduction of other marine life, including plankton, groundfish, salmon, tuna, billfish, and forage species. These sediment clouds, and associated noise, may negatively impact whales, dolphins, and other marine mammals.
California's waters do not represent a marketable source for battery metals, which is a common justification for expanding mining operations into the ocean. Technological innovation in various locations, including California, is starting to move away from minerals such as cobalt and nickel that seabed mining companies are interested in extracting for this purpose. Further, the recycling and re-use of battery metals is also increasing thanks to leadership from both governments and industry.
Surfrider expresses our gratitude to all the supporters and partners who advocated for the California Seabed Mining Prevention Act.