The Surfrider Foundation is thrilled to have once again teamed up with world-champion surfer, Olympic Gold Medalist and activist Carissa Moore and her nonprofit organization, Moore Aloha, to host a beach cleanup in Oceanside, California at the Super Girl Surf Pro. The cleanup was held on Friday, September 16, 2022, amidst the regular programming of the Moore Aloha camp being hosted by Carissa and her team during the contest. For the second year in a row, the Surfrider team had the opportunity to not only organize a beach cleanup with the camp attendees, but discuss the impacts of plastic pollution with them, and the ways that we can all take action to move toward solutions.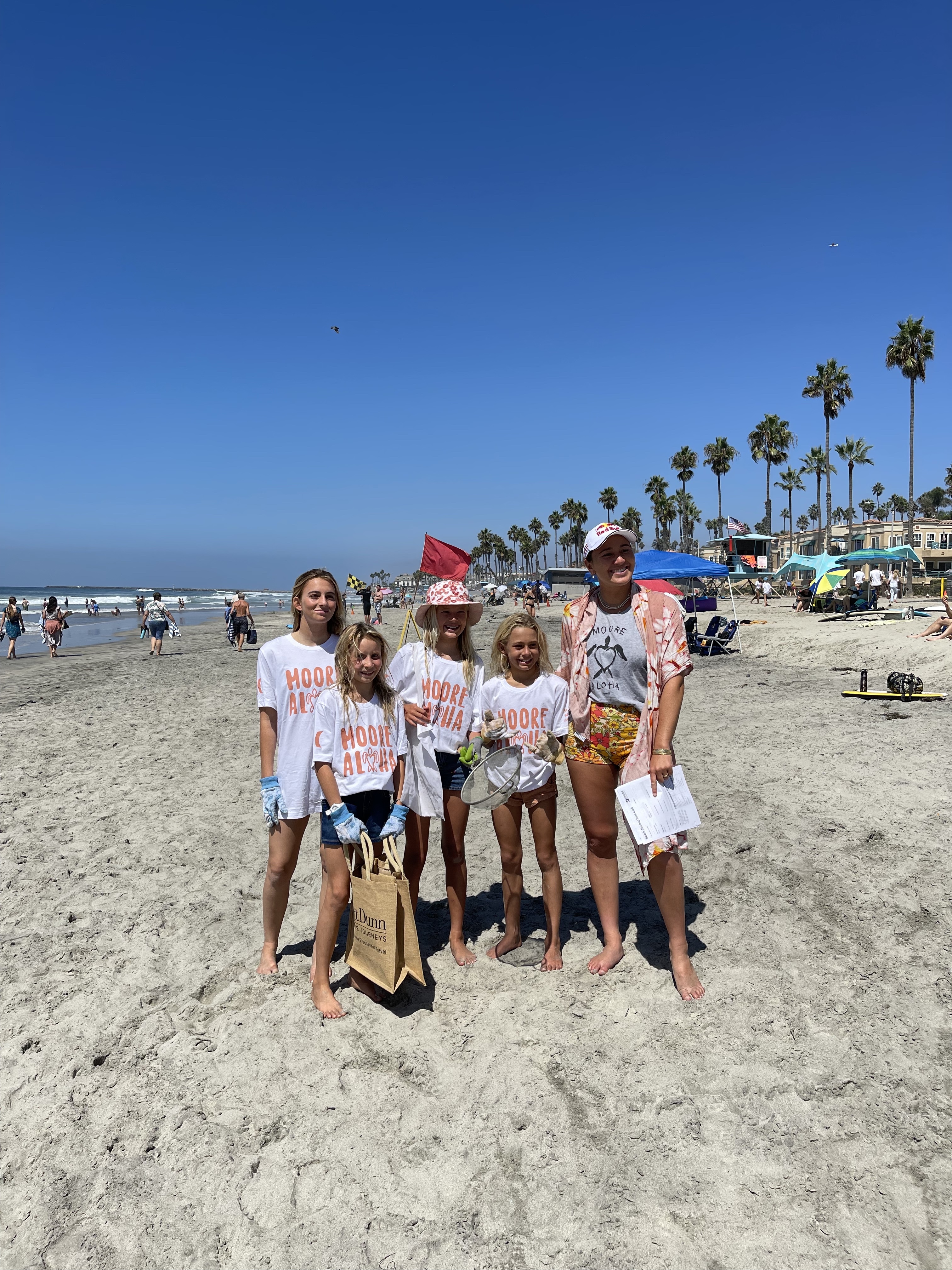 Through Moore Aloha, Carissa and her team are dedicated to spreading "Moore Love," by empowering young women to be strong, confident and compassionate individuals. Using surfing as a platform, Moore Aloha programs aim to bring young women together in and around water to share, encourage and inspire each other. This Fall, Surfrider teams in Oceanside, California, and Jacksonville, Florida, joined forces with Carissa and the Moore Aloha team to integrate conservation education and volunteerism into two Moore Aloha events held in tandem with the world's largest annual, bi-coastal women's surfing event, the Super Girl Surf Pro.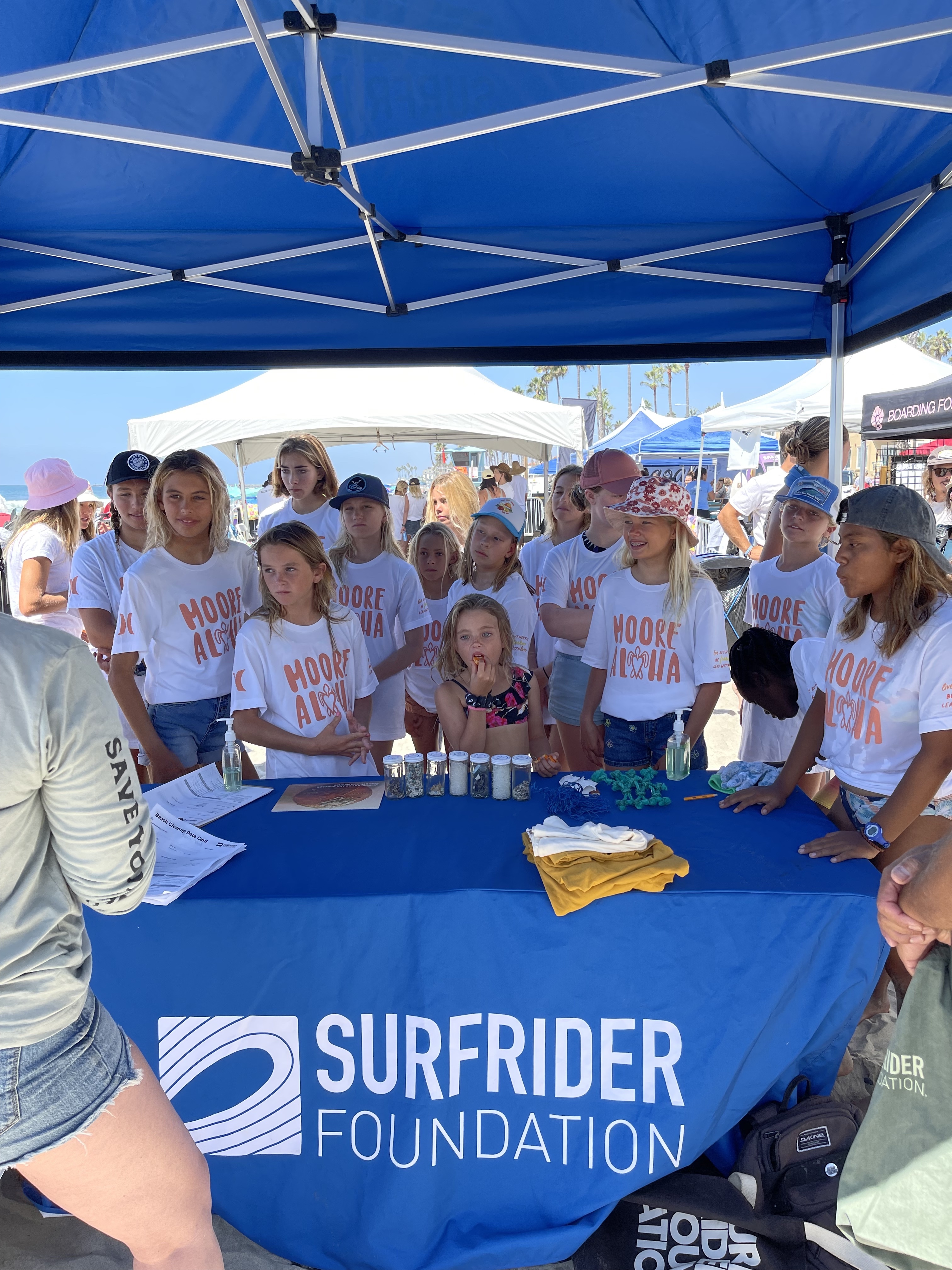 Jenny Hart, Surfrider's Healthy Beaches Programs Manager, spoke with a group of 24 girls, aged 10-16, about the issue of plastic pollution and how we can all work to reduce the impacts of plastic on our beaches.
"Plastic pollution can feel really big and scary. We wanted to show the girls that even though plastic is a problem, we can all do our part and make things better. Inspiring them to make changes was the goal and I think we accomplished that!" Jenny said.
Once the girls were equipped with their new knowledge about plastics on the beach, they headed out to clean up the area surrounding the Oceanside Pier. The girls found a wide range of items, from small plastic fragments, food wrappers and plastic bottles to large pieces of textiles - even an old pair of sequinned pants. Overall, they removed 34.4 pounds from the beach.
"After the cleanup, we talked about what we found, how we felt about seeing trash on our beach, and how we all can do small things every day to protect our ocean. The girls were excited to give back and get involved and I hope that feeling will stay with them - I know the day inspired me!" Jenny said of the experience.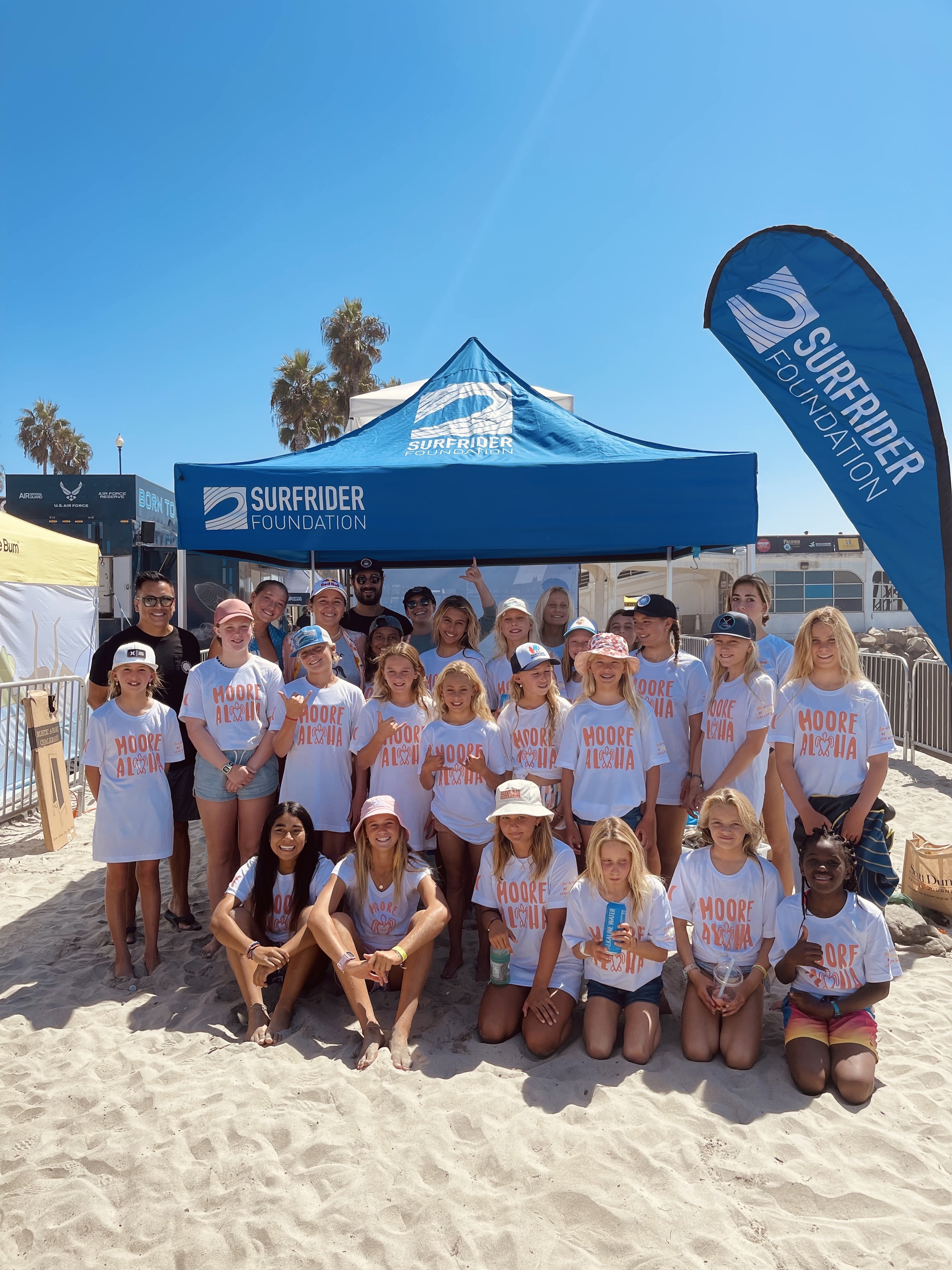 The next time you head out to your favorite beach or surf break, you can help spread "Moore Aloha" by taking a moment to leave your happy place a little better than you found it!
Huge thanks to Carissa and the rest of the Moore Aloha crew for all of their work inspiring the next generation of surfers and coastal stewards!
To learn more about Moore Aloha, check out their website here.
Learn about Surfrider events in your community by finding your local chapter here.