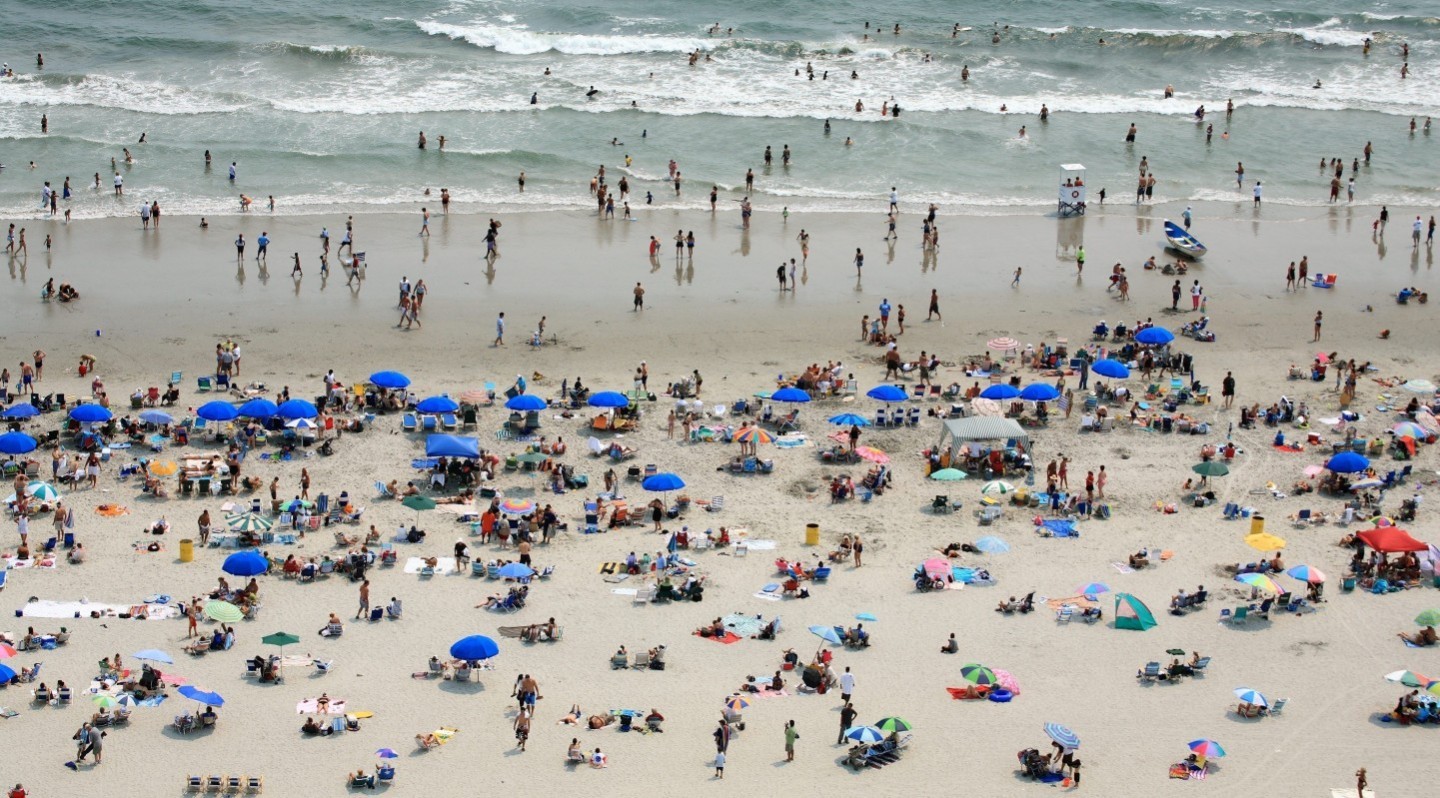 A new study published on January 9, 2018 by Environmental Health Journal estimates the national cost of getting sick from recreating in polluted water is $2.9 billion nationwide.
$2.9 billion!
This study conducted by researchers at the University of Illinois and Indiana University is the first of its kind to put a price tag on the public health costs of pollution in our nation's recreational waters. Researchers considered illness contracted by exposure to polluted water (largely human sources of fecal pollution) during swimming/wading, paddling, motor-boating and fishing in our nation's lakes, rivers and marine beaches. It does not include people who got sick in swimming pools or water parks, or from toxins caused by harmful algal blooms.
The $2.9 billion price tag covers the medical costs and loss-of-income associated with an estimated rate of 90 million cases of illness per year. Illnesses contracted includes gastro-intestinal sickness, ear, eye and skin related infections and more severe, pathogen-specific illnesses. More on the health threats of polluted coastal waters available on Beachapedia.
It's important to consider these large numbers in context though. Most of the time, following your favorite recreational pursuit on the water does not result in illness. The estimated 90 million cases of illness only make up about 2% of all surface water recreation events enjoyed every year. In fact, this study estimates Americans enjoy recreating (swimming, paddling, boating) in the water four billion times every year. Now that is a lot of love for the water, and it really speaks to the importance of the Surfrider Foundation's mission of protecting and enjoying our ocean, waves and beaches.
It also speaks to the importance of adequate water quality monitoring at our beaches so we know where it is safe to surf and swim, and which waters we should avoid. Unfortunately, federal funding for the EPA BEACH Grant program, which supports beach water testing and public notification programs in coastal states around the country, has been uncertain for the last six years. Surfrider has been working hard to build support for this program in Congress. Thus far we've been successful, but with no clear resolution for a budget deal for the remainder of 2018, it is hard to predict whether the BEACH Act will survive another year of the federal budget process. Such a shame given the relatively low cost of the program - approximately $10 million - in comparison to this nearly $3 billion national public health cost from polluted recreational waters.
Plus we are sure to see a new budget proposal released by the President soon for next year (FY 2019), and after the steep cuts proposed by the Administration last year, it is safe to assume that it will not reflect a priority for protecting the environment or public health.
But this is why we do what we do. Surfrider activists will be in Washington, DC February 15th and 16th with representatives from the ocean recreation industry to let our representatives in Congress and the Federal administration know that clean water and healthy beaches are important to our members, the American people and our country's booming coastal economies. Learn more here.
The original article published on this new illness study is available here, and a good summary of the report was posted on Science Daily.