11.10.21
EPA Announces Plan to Address Sewage Pollution Affecting Southern San Diego Beaches
By Trisha Mejia
The Environmental Protection Agency (EPA) has decided to move forward with the environmental review of the most comprehensive project ever proposed to combat the sewage issues at the US/Mexico border.
For over half a century, toxic waste and raw sewage has flown into the Tijuana River Valley, making people and wildlife sick and forcing beach and recreational area closures at southern San Diego beaches. This decades-long cross-border pollution issue has risen to disastrous levels, especially during the sewage spill of 2017 where 143 million gallons of raw sewage flowed to our precious coastline. This year alone beaches in Southern San Diego have been closed for 215 days due to ongoing pollution.
EPA's announcement is welcomed news because this project has the potential to reduce impaired water quality days at Imperial Beach by 95% during the tourist season. This comprehensive plan is composed of several projects that are summarized below.
On the U.S. side:
Expand the South Bay International Wastewater Treatment Plant (ITP) to double its capacity;
Build a new advanced primary wastewater treatment plant to receive and treat water from the Tijuana River;
Direct canyon flows to the expanded ITP; and
Install a river trash boom.
On the Mexico side:
Repair portions of the collection system in Mexico to prevent sewage leaks;
Reuse treated wastewater for beneficial uses instead of discharging it into the Tijuana River; and
Construct a new San Antonio de los Buenos Treatment Plant in Tijuana.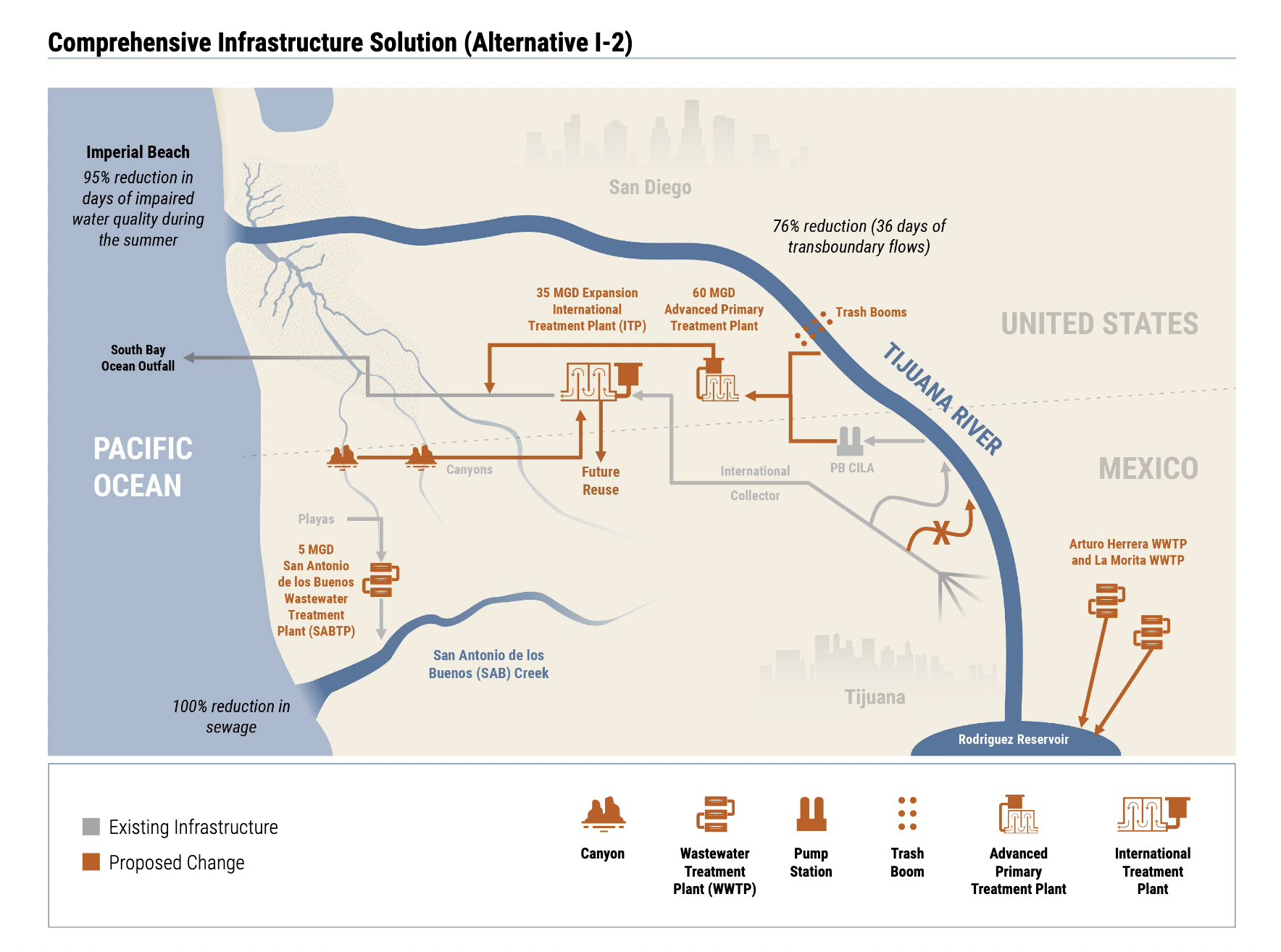 This solution is estimated to cost more than $625 million. Congress appropriated $300 million for infrastructure in 2020 through the U.S.-Mexico-Canada Agreement. The remaining funds could come from the federal government in new legislation and/or some combination of the Border Water Infrastructure Program, the state of CA, and Mexico.
The Comprehensive Infrastructure Solution could be implemented in phases starting with the expansion of the South Bay International Wastewater Treatment Plant (ITP). This comprehensive approach to the sewage problem is designed to fix the problem until at least 2050, based on population growth calculations.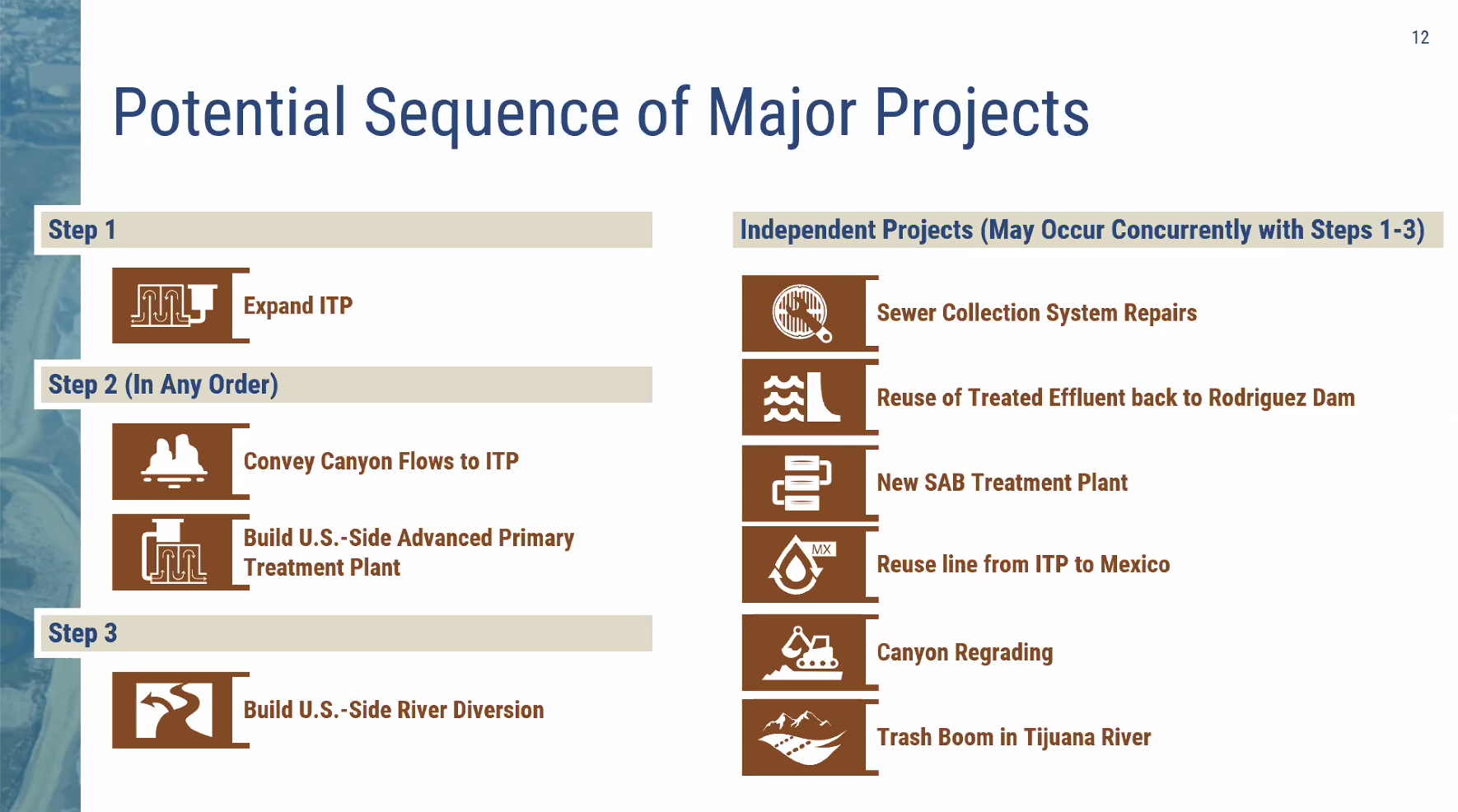 Surfrider is a supporter of evaluating Alternative I-2 and consider this a substantial step forward in finding a solution for the sewage issue plaguing our Southern San Diego beaches.
Click here for more information on the USMCA process.
Click here for more information on the Clean Border Water Now Campaign.