06.15.22
FP Movement and Surfrider Launch Ocean-Inspired Collaboration Collection
By Rachael Cushing
This summer, the Surfrider Foundation is thrilled to announce a partnership with Free People and FP Movement, to inspire and empower volunteerism and activism to help protect our ocean and coasts.
FP Movement, a line under the brand Free People that is focused on active pursuits, was created in honor of self and spirit – to celebrate and nurture, starting from the inside out. From studio to street, for yoga, dance, running and all workouts in between, FP Movement is designed using signature technical fabrics that reflect the transformative power that is Movement.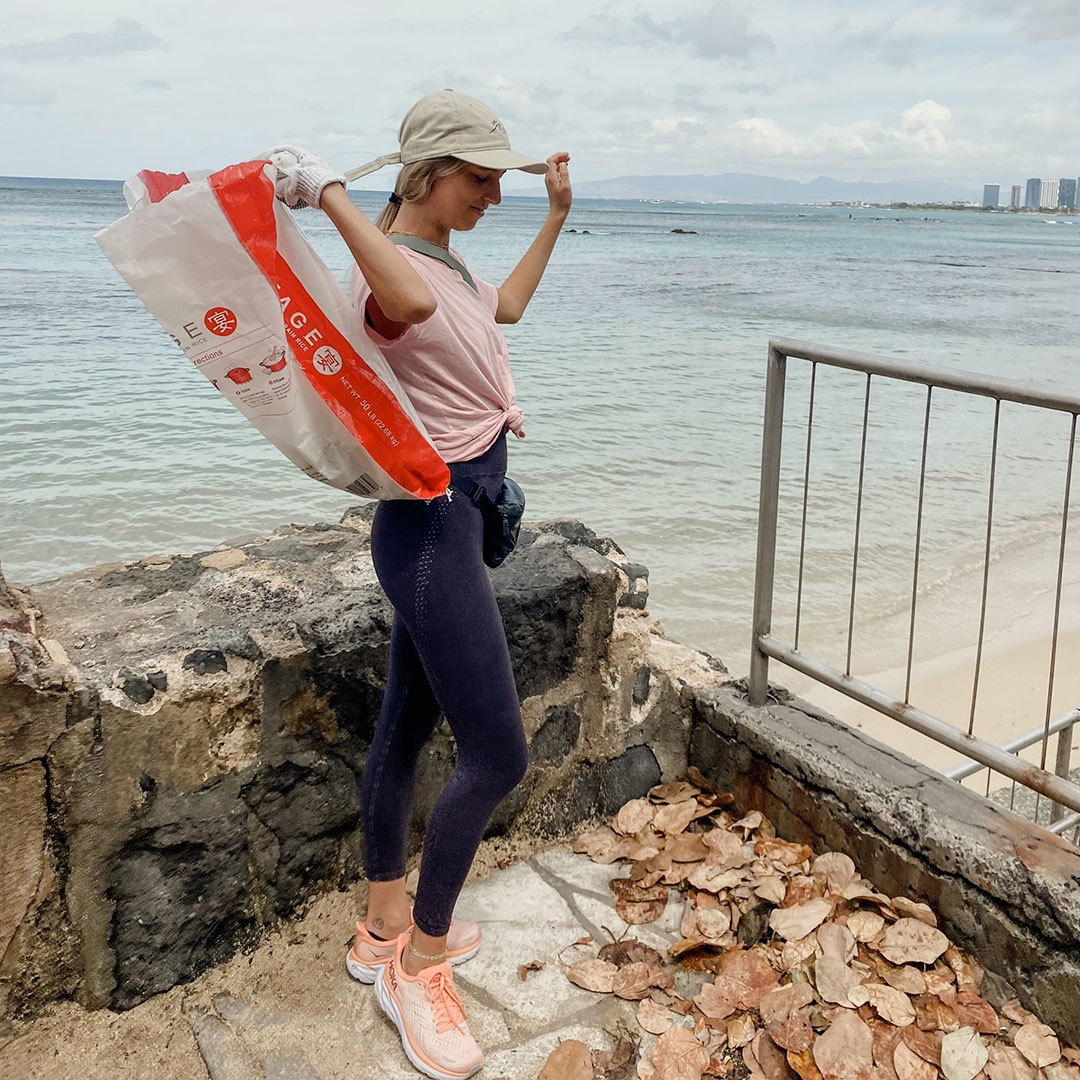 In celebration of World Ocean Month, FP Movement and Surfrider teamed up to design a collaborative capsule of apparel and accessories. The collection includes two exclusive tops — a tank and a tee — available now in the Surfrider shop and on FPMovement.com. Both top styles feature Surfrider's mantra, "Protect and Enjoy," alongside an ocean-inspired graphic, and each product is designed to help raise awareness for Surfrider's work and contribute to FP's $50,000 donation to Surfrider.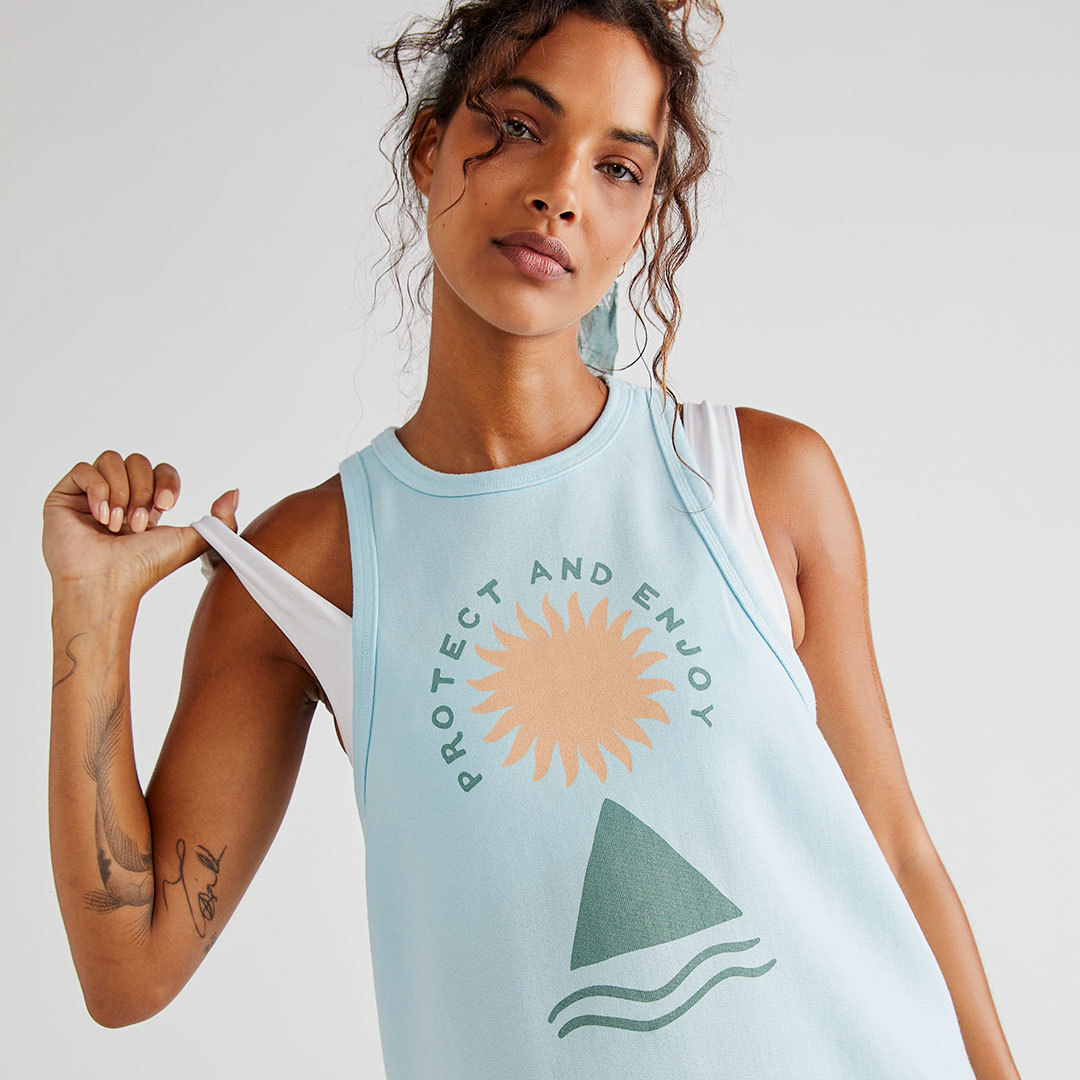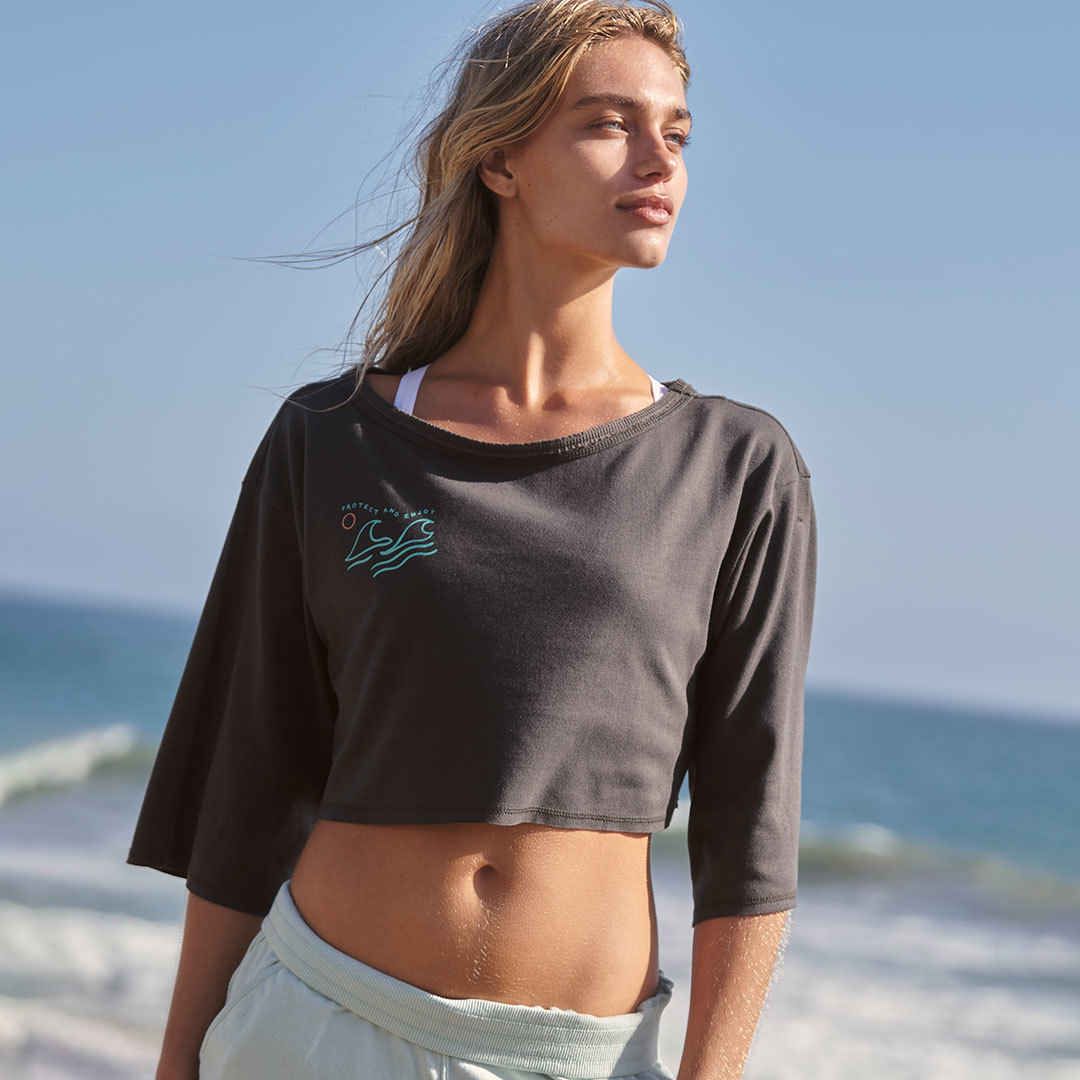 FP Movement and Surfrider have also partnered to host eight beach cleanups across the country in cities including Chicago, Santa Monica, Charleston, Honolulu, and Miami, as well as an employee cleanup in the company's own backyard, in the first-ever event under Free People's new Gather for Good initiative. Gather for Good was conceived as a way of bringing the Free People community together to support important causes, with the guiding philosophy that together, united in shared intention, community grows infinitely stronger. Each event in the Surfrider x Free People community event series consisted of a two-hour coastal cleanup while participants also learned about the impact we can have as a community when we come together to focus on coastal preservation, clean water initiatives and plastic pollution reduction.
"Free People has embraced grassroots conservation and created an engaging platform to connect their loyal community with opportunities to give back," said Surfrider Foundation Partnerships Manager, Mary Herbranson. "This year's series of volunteer events and limited-edition apparel collaboration will not only raise meaningful awareness, but it will also measurably advance our shared goal of protecting what we love – our ocean, waves and beaches."
In total alongside Surfrider chapters, the FP Movement community picked up more than 1,400 pounds of trash along U.S. waterways, with over 295 community members participating, and over 260+ collective volunteer hours spent together. An additional $2,100 was also raised toward the $50,000 donation to the Surfrider Foundation in community donations.
Thanks to our partners at Free People and FP Movement for their support, and to their community for embracing Surfrider's mission and taking part in our beach cleanups!
The FP Movement collection is available now, here in the Surfrider shop and at FPMovement.com.