Happy World Water Day!
With chapter activists and volunteers dedicating so much of their time and energy to protecting clean water at the beach throughout the year, every day can seem like World Water Day here at Surfrider. This year we have good news to celebrate as the federal budget for 2022 finally passed and was signed by the President on March 15. For the first time in over 20 years, this budget includes over $10 million for the BEACH Act Grants program which provides assistance to states to run their beach water quality monitoring and public notification programs. Surfrider has long been advocating to both save and build funding levels for this critical public health program so families across the U.S. have the information they need to stay safe at the beach.
With diminishing funding levels for the BEACH Act over the last decade, coastal states have been forced to prioritize which beaches they can cover and limit their sampling seasons which leaves water quality conditions unknown and public health unprotected far too often. In fact, our chapter-run Blue Water Task Force (BWTF) water testing programs are often set up to fill in the gaps and extend the coverage of state and local government beach programs. For instance, the BWTF is in operation year-round, whereas agency-run programs only test during the summer swim season in most states. Agencies also tend to focus their monitoring efforts on popular, lifeguarded beaches, while Surfrider tests a wide variety of recreational waters like surf breaks, boat and kayak launches, and sources of pollution like streams and stormwater outflows.
While the COVID-19 pandemic shuttered our BWTF labs temporarily, most programs have been able to start testing again through some good old-fashioned ingenuity and flexibility. With students returning to in-person learning this school year, many student-run BWTF labs have resumed testing sites that had to be dropped during the pandemic. It has been exciting to welcome these school labs back into the network, and to see sampling coverage return in these communities. Welcome back South Bay Teach and Test, Corona del Mar High School, Newport Harbor High School, Pegasus School, Marin Academy, and Tamalpais High School!
On top of welcoming back student-run labs, a few Surfrider chapters have also started up new BWTF programs. Over the last few months, we have onboarded BWTF programs in Maine, Delaware, and Three Capes, OR. We are excited to see the program expand after a challenging pandemic, and look forward to continuing to provide critical water quality data to protect public health at the beach.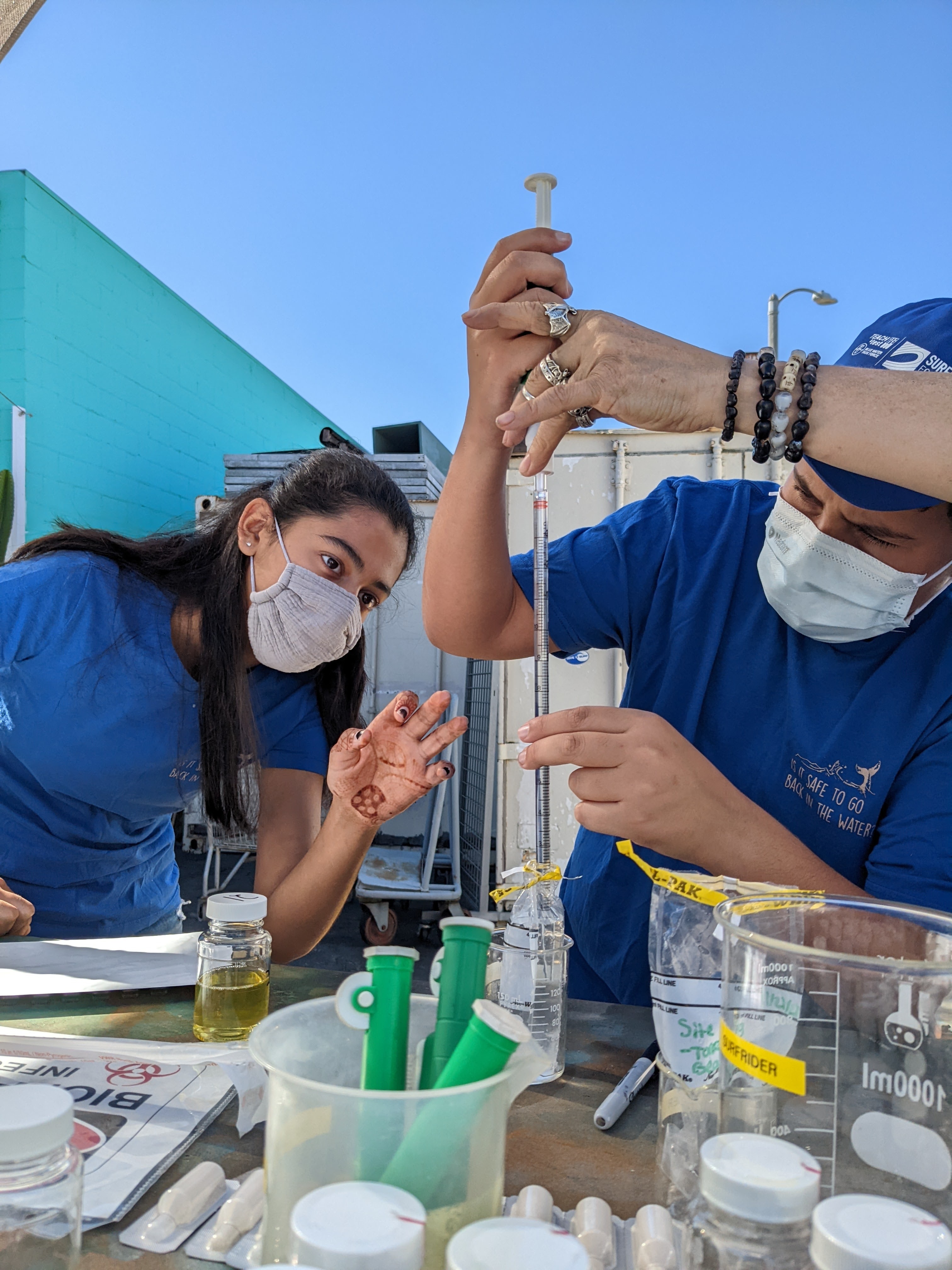 Join Surfrider in our efforts to support more comprehensive water quality testing at your favorite beach and at beaches across the country by participating in our action alert. Just click here to send an email to your representatives in Congress and ask them to support funding for the BEACH Act in next year's (FY2023) federal budget.
Visit the BWTF map to see where Surfrider is testing near you, or learn more about your state BEACH program on Beachapedia.
Thank you to our sponsors!
The program's ongoing success would not be possible without the contributions and engagement of our partners at Dragon Alliance, and support from House of Marley, along with the profound dedication of Surfrider volunteers. Thanks to our partners, and to the volunteers who make up the national Blue Water Task Force for their ongoing work to protect clean water in their communities.
Learn more about our partners by visiting their websites, dragonalliance.com and thehouseofmarley.com.