CJ O'Brien comes to Surfrider with an ocean of plastics experience…no pun intended. Her research on microplastic has been published in peer reviewed scientific journals, she's worked on campaigns to tackle plastic pollution at the source at the local, state, and federal level, has supported numerous private and public institutions to reduce their use of unnecessary single-use plastic, and has managed programs that promote ocean stewardship. We are so excited to have her on board! Now let's learn a bit about her:
What's your favorite marine animal and why?
Definitely an octopus. I just think they are so breathtakingly beautiful, otherworldly, and fascinating. One of my favorite scuba dives was under the Blue Heron Bridge in West Palm Beach, FL at night and I saw 3 octopus! It felt like I was an astronaut in space.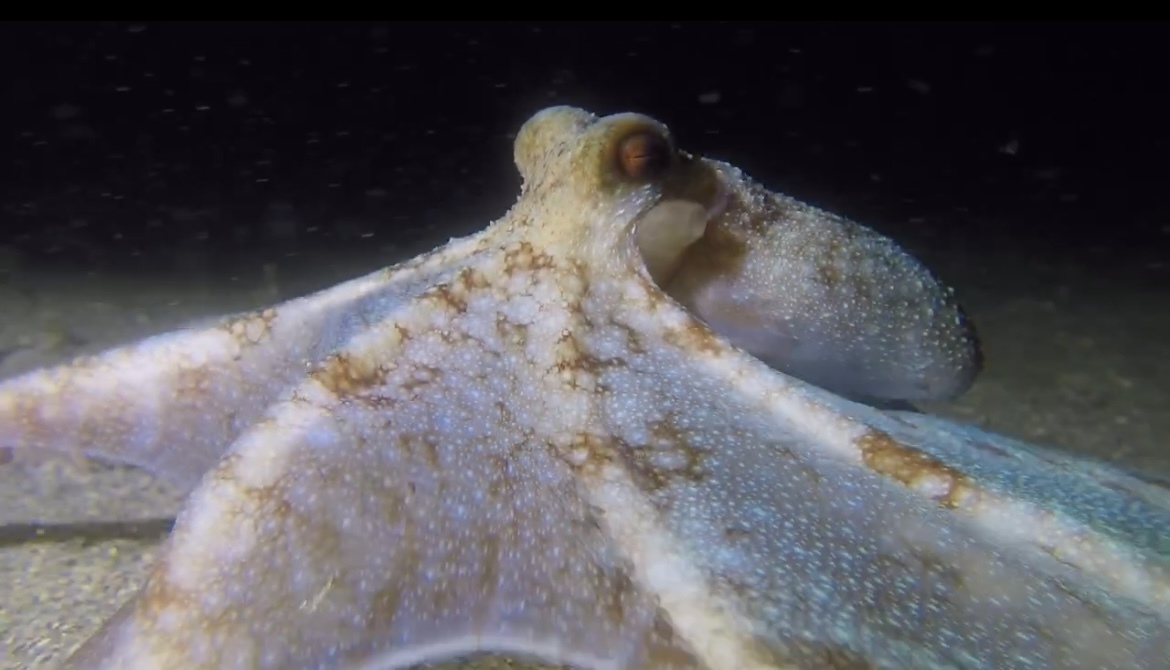 When was the moment you realized plastic pollution was a problem?
My first research project on plastic quantified microplastic on the sea surface and along the beaches in the Stone Town harbor area while I was studying abroad in Zanzibar, Tanzania. This experience was such an ah-ha moment for me because I realized how complex the issue of plastic was. In order to think about recommendations to reduce plastic pollution in Zanzibar, I had to consider historical context and the impacts of colonialism, tourism, business, policy, access to waste management, the needs and stories of the local community, and science together. This experience sparked my desire to more closely look at plastic pollution through an interdisciplinary lens, both here in the United States and worldwide, because in order to stop it, we will need creative solutions with all hands on deck!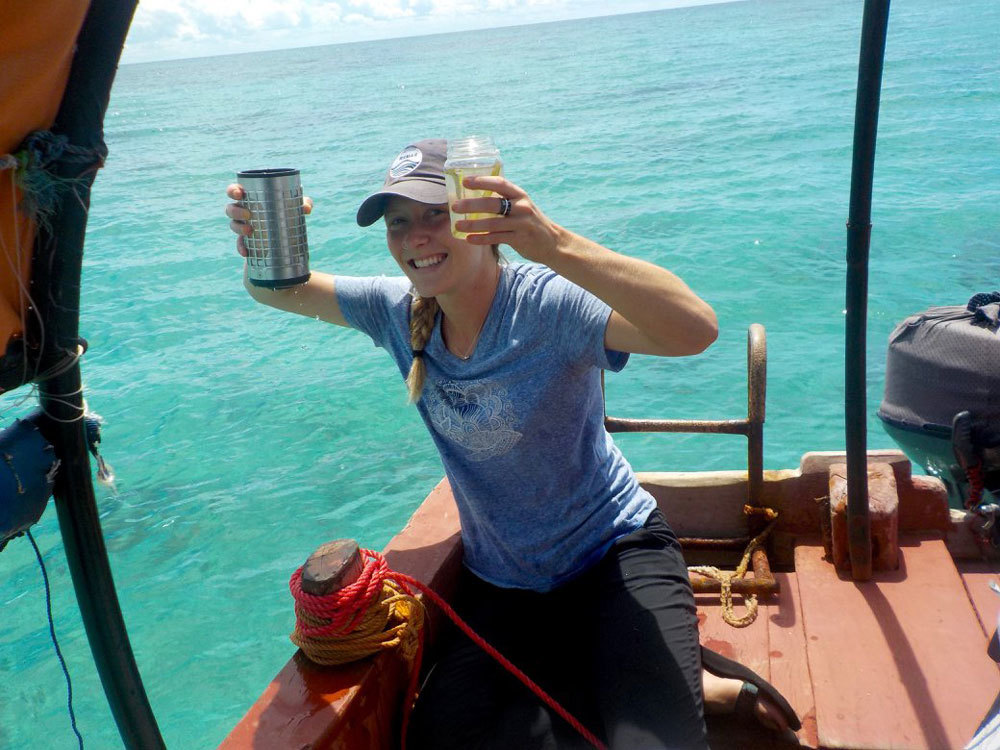 What have been the highlights of your career so far?
While I was getting my master's in Development Practice from Emory University, I co-founded a campaign urging the university to sign the "Break Free From Plastic" pledge. I noticed that Emory had many different sustainability pledges and goals, yet plastic wasn't explicitly addressed and we were using a lot of it. We built a student-led team, created a strategic campaign plan, and met with many different stakeholders (such as faculty, administration, dining, staff, students, local elected officials, and other nonprofits in the Atlanta area) to get feedback and educate them on the issue of plastic pollution on Emory's campus. We hosted events, mobilized social media, and passed 4 different resolutions in the various student government entities within the undergraduate and graduate schools to support our campaign.
In June 2021, President Fenves signed the "Break Free From Plastic" pledge, making Emory University the first campus in Georgia to do so! This is a career highlight because we were a very small team, working across different time zones and the international date line, amid the beginning of the COVID-19 pandemic, and yet we were still successful in winning the campaign. Since then, I've mentored students at multiple universities to help create their own campaigns on their campuses and have worked with other industries to do the same.
What are three fun facts about yourself?
My name doesn't stand for anything. It is just CJ….. with no periods!!!
I played collegiate volleyball and our team won the DIII National Championship!
I went on my first backpacking trip in 2021 through the Pisgah National Forest and now I'm hooked! I'm hoping to plan a coastal backpacking trip soon.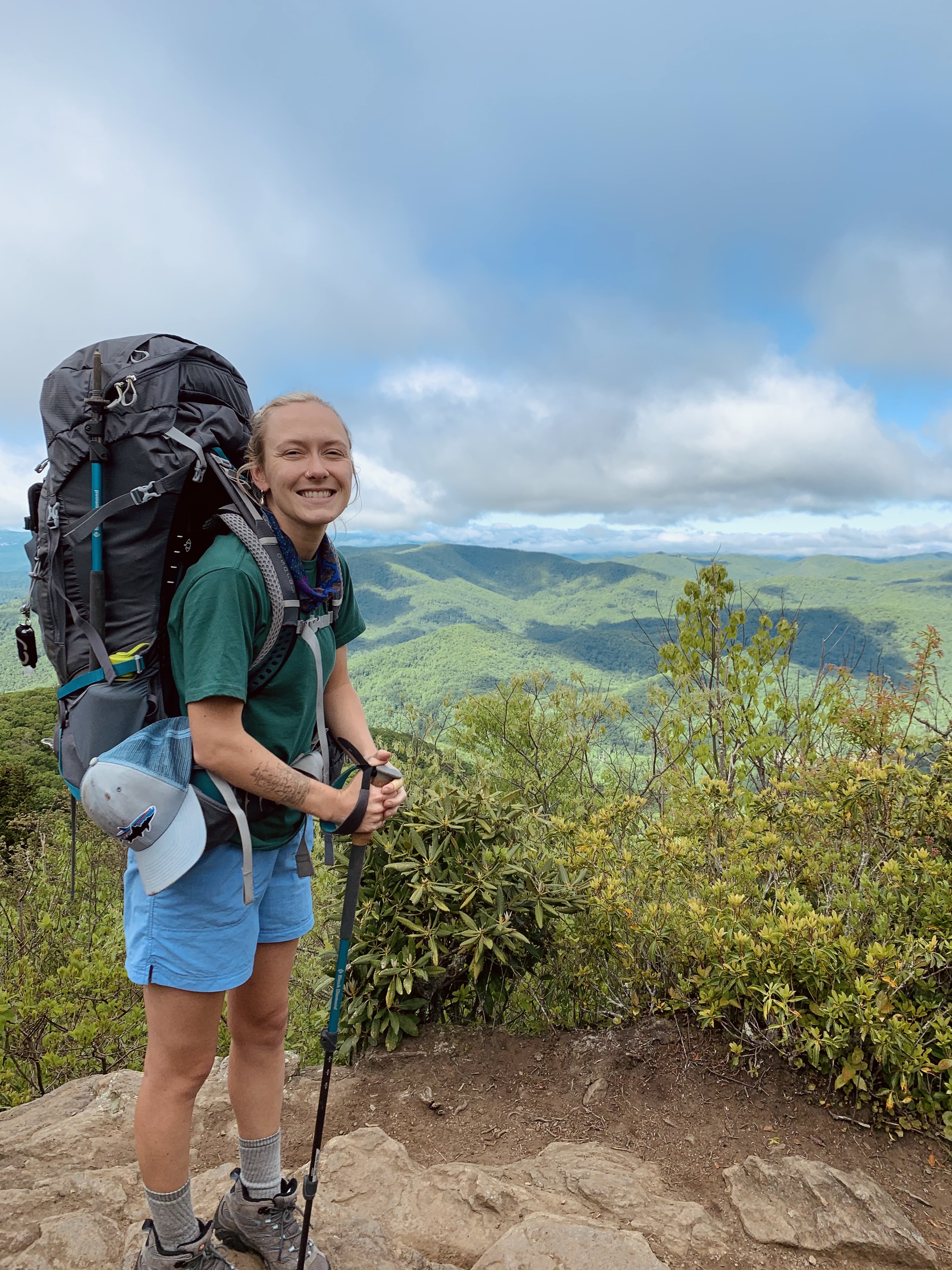 What are you most excited about in your role as the Ocean Friendly Programs Manager?
I love Surfrider's Ocean Friendly Program because businesses and restaurants have such an important role to play in imagining solutions to the plastic pollution crisis. Like I mentioned above, we really do need all hands on deck to solve this problem and businesses can help us see what is possible and inspire innovation. Not only do businesses that eliminate single-use plastic in their operations inspire other businesses to follow suit, but it also shows policy makers that businesses can still thrive while implementing these changes…and even save money and increase customer satisfaction! Sometimes "plastic-free" can sound intimidating and nearly impossible to the public and to policy makers, but with more businesses joining the Ocean Friendly Programs, we can make it the new norm.
I'm excited to help grow our Ocean Friendly Restaurant program and connect the program outcomes to the policy work we are doing. I'm also excited to work with business leaders in other industries to expand the program. Strategic thinking, learning, connecting, and supporting business leaders and chapter volunteers is what I'm most looking forward to in this role.
Why is being a part of the Surfrider ocean conservation community important to you?
Growing up in Florida, my favorite childhood memories include visiting the beach, collecting shells, fishing, and earning my SCUBA certification when I was twelve. From a young age, the ocean and its creatures sparked my curiosity and cultivated a passion for asking questions. These experiences opened up my mind to the unimaginable beauty of the world, but also introduced me to heartbreak as I learned more about how the impacts of climate change, plastic pollution, overfishing, and more were harming the places I love. I believe the ocean has shaped who I am today and I have always felt a deep personal responsibility to protect it. I'm so excited to join the Surfrider ocean conservation community and continue to do this work while connecting with like-minded folks that share that passion and drive.
Is your local restaurant Ocean Friendly? If not, encourage them to sign up and join the movement to end single-use plastics!