Ocean Friendly Restaurants
Stop The Problem At The Source
Plastic pollution is suffocating our ocean and the many animals that call it home. Researchers estimate there are now over 5.25 trillion pieces of plastic in the ocean with 8.75 million metric tons being added every year. This pollution is impacting our marine ecosystems and wildlife including seabirds, dolphins, fish, turtles, and whales. Plastic fragments are even displacing plankton as the base of the food chain. So what's the best way to combat this global epidemic facing our ocean? It's simple: we need to stop the problem at the source! The Surfrider Foundation's Ocean Friendly Restaurants program does just that. One restaurant, one customer at a time, it increases awareness, drives behavior change, and ultimately creates scalable impact to reduce our plastic footprint.
Use the map below to find an Ocean Friendly Restaurant near you.
About The Program
The Ocean Friendly Restaurants program offers restaurants an easy way to show their commitment to making sustainable choices for our ocean. Interested in becoming an Ocean Friendly Restaurants member?
Quick Facts
Researchers estimate there are now over 5.25 trillion pieces of plastic in the ocean with the number continuing to grow every day.

An estimated 100 billion plastic bags are used ANNUALLY in the United States.​

49.4 billion plastic water bottles were sold in one year's time with only 31.1% recycled, leaving roughly 34 billion plastic bottles that were littered or went into a landfill in 2015.

Restaurants use an average of 5,800 gallons of water per day

Plastic does not biodegrade so virtually every piece of plastic ever created still exists in some form today!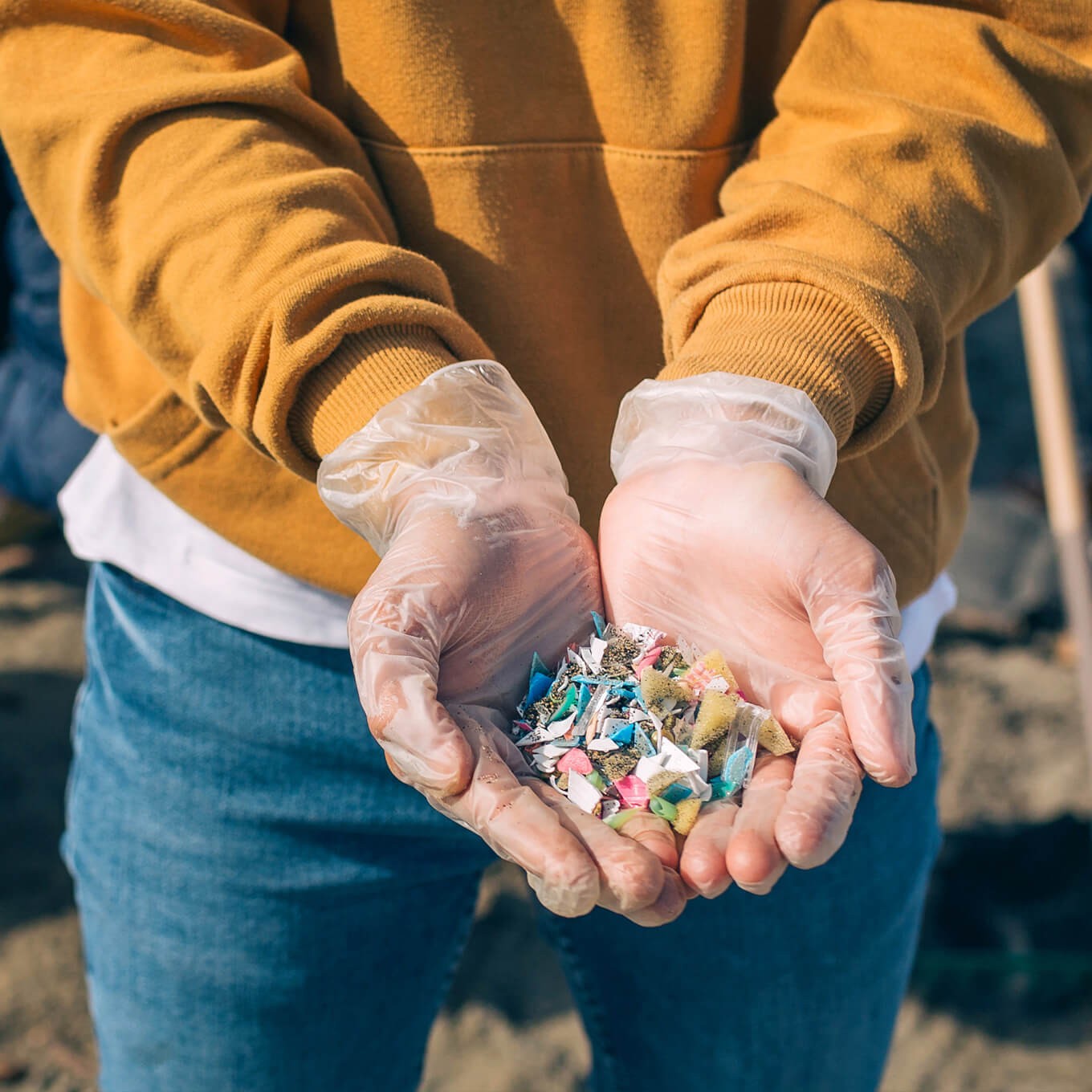 The Ocean Friendly Restaurants program offers restaurants an easy way to show their commitment to making sustainable choices for our ocean.
Mandatory Criteria (All 5 Required):
No expanded polystyrene use (aka Styrofoam).

Proper recycling practices are followed.

Only reusable foodware is used for onsite dining.*

No plastic bags offered with take out or to-go orders and utensils are provided only upon request.

Paper straws are provided only upon request.**
* Foodware includes dinnerware, drinkware, silverware, and ramekins/containers.
** Exceptions may be made for alternatives made from other naturally occurring materials and reusables. Straws should be provided to anyone who needs one, including people with disabilities. Read more here.
Check out our Quick Guide for more tips to meet each of the criteria.
Review our Ocean Friendly Foodware Guide to learn about greenwashing, product alternatives, and creative ways to implement more reusables.
Option Criteria (Choose Atleast 2):
No beverages are sold in plastic bottles.

A discount is offered for customers with reusable cup, container, bag, etc.

Vegetarian/vegan food options are offered on a regular basis.

All seafood is 'Best Choice' or 'Good Alternative' as defined by Seafood Watch, or certified as sustainable.

Water conservation and pollution mitigation efforts are implemented.

Energy efficiency efforts are in place.
Restaurants who meet all of the criteria are recognized as a Platinum Level Ocean Friendly Restaurant.
Restaurant Benefits
Ocean Friendly Restaurants marketing collateral including window stickers, brochures, table-tops, and bill inserts to show your membership to your customers.

Use of Ocean Friendly Restaurants logos for restaurant menu, website and other restaurant marketing materials.

Restaurant listed on Surfrider national and chapter websites.

Restaurant included in Ocean Friendly Restaurants national map on Surfrider national and chapter websites.

Launch parties and collaborative promotions with your nearest Surfrider chapter.

Access to national vendor discounts on sustainable restaurant and to-go products.

Tax-deductible contribution.

Association with a nationally recognized nonprofit with thousands of members and supporters working hard to keep our ocean healthy and protected!
Pricing

The Ocean Friendly Restaurants membership fee is based on a sliding scale ranging from $125 to $175 annually for local businesses based on the number of employees at the restaurant.
1-20 Employees – $125 Annually
21-40 Employees – $150 Annually
41+ Employees – $175 Annually
Do you own, manage or can you recommend a restaurant that you would like to register as an Ocean Friendly Restaurant? Join us as an Ocean Friendly Restaurants member by joining below.
Getting Started
Interested in becoming a Surfrider Ocean Friendly Restaurant Member?
Get started by filling out the registration form below.
Are you located in the Great Lakes region?
Visit our Great Lakes Friendly Restaurants page for more information.
Want to learn more about the program?
Let us know, and we'll get right back to you.

The Surfrider Foundation acknowledges that we cannot claim that all listed Ocean Friendly Restaurants are 100% in compliance with our standards at all times, but that the Surfrider Foundation strives to diligently review compliance on a regular basis. If an Ocean Friendly Restaurant is found to be out of compliance, they are removed from the website as quickly as possible. Such a restaurant will not be reinstated on the list of Ocean Friendly Restaurants, until the compliance issue is remedied.