Yazmin and Kyle opened Chez Rosa Bistro in the coastal Maine town of Kennebunkport in 2020 and have quickly drawn a devoted following for their amazing French-inspired cuisine sourced from local Maine agriculture and seafood. From the start, they knew they would not compromise in bringing their values of ocean-friendly practices to their restaurant and community.
What inspired you to open your restaurant?
Kyle: It was a dream of both my wife and I to open our own restaurant. We moved to Maine about seven years ago and our career goal was to be able to open up a place in Kennebunkport. One night we were checking business listings and saw this space come up and we both knew that "this is it, this is our time." We ended up getting that space and opening up the restaurant last year.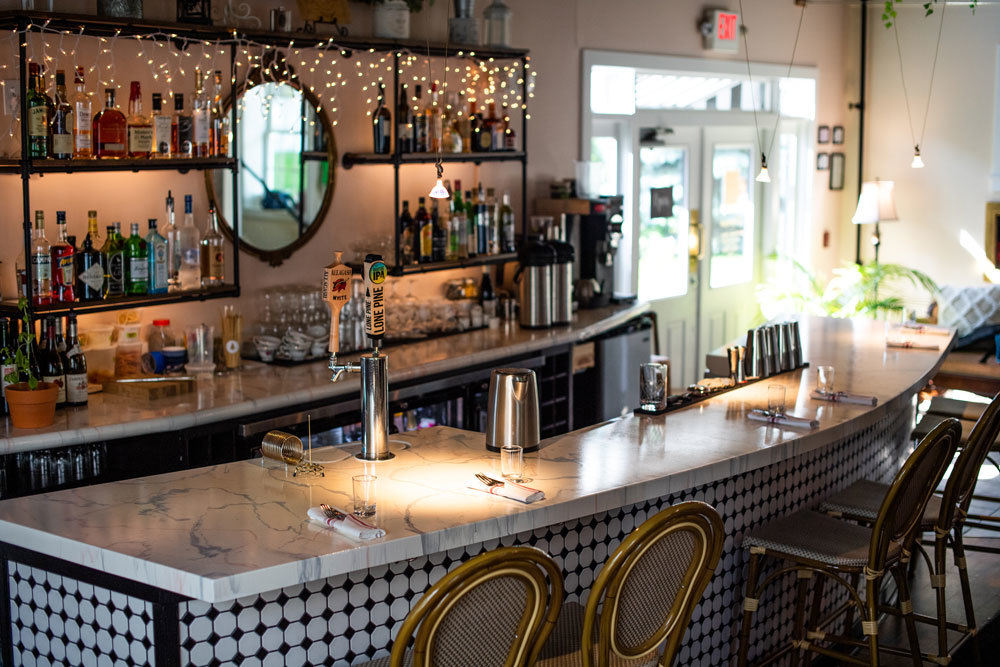 What sustainability efforts do you have in place and what motivated you to undertake them?
Kyle: Sustainability is very important to both of us personally and those efforts were there right when we formulated our business plan. We focus on composting, recycling, making sure that any take-out containers are compostable and minimizing plastic usage as much as we possibly can anywhere in the restaurant, whether it's for take-out or otherwise. We both really love being outdoors and in nature so that's a big a part of it – hiking, biking, swimming and being around water. I really love to surf and my wife has been getting into it lately as well. So it was something non-negotiable. It was not like, "oh if we could do this it would be great." We were going to do this, we are doing it this way and being sustainable.
Did you see these practices done in other restaurants you had worked in?
Kyle: I have worked in restaurants in the past that did do some composting. Most restaurants do recycle but a lot of the times there isn't a huge focus on it because it can be more costly to do those things. So business owners might think it's more expensive to be doing composting, recycling and having someone dispose of the cooking oil in a safe way, but actually I feel like this has gotten a lot better over the years. There's a growing awareness that it's something that needs to be done and it's important. It's headed in a lot better direction.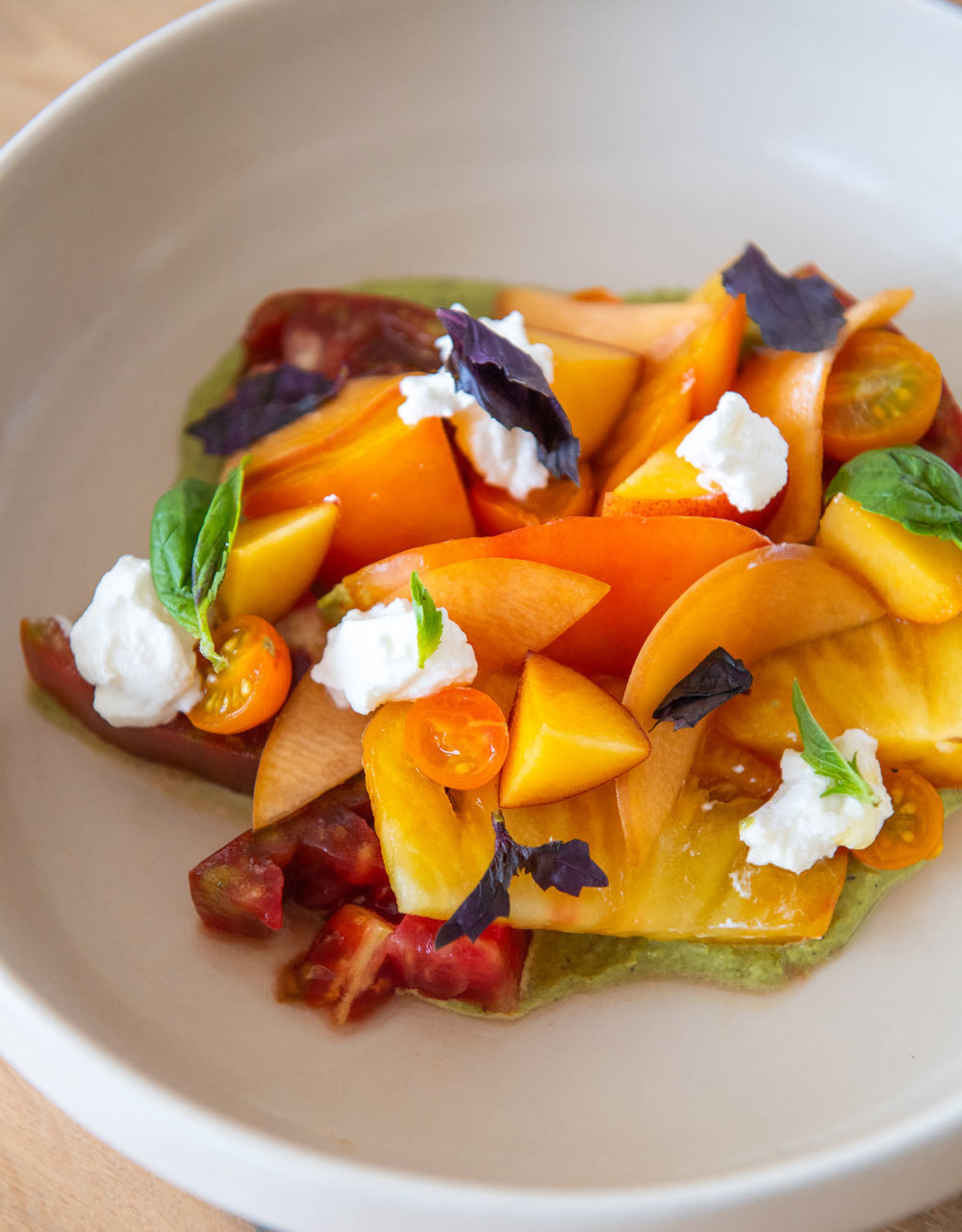 How did you join the Ocean Friendly Restaurants program?
Kyle: It was something our friend Cory brought to our attention, but then we realized the practices were something we were already doing. We thought it would be great to support a group that was like-minded with our goals. Also, the program could help us figure out ways to improve and make changes. We thought it could help us make sure we got better at being ocean-friendly and sustainable.
How has COVID-19 impacted your business and your ocean-friendly practices?
Kyle: From a sustainable practice standpoint, it hasn't affected anything for us because sustainability was something we were going to do 100% of the time. But it affected us in a number of business ways. We had lined everything up to open our business, including leases and equipment, in 2019, and we were geared up to open April 2020 and had keys to the space on January 1st. It was moving quickly for awhile and then of course, things hit a wall. But as far as sustainability goes, that started right when we opened the restaurant – including composting and making sure that our cooking oil is being recycled. We also recycle all of our takeout containers and make sure that that stuff is compostable. Even in the kitchen – a lot of times chefs have tasting spoons we use periodically to test food. We set up a system where we taste the food with metal spoons and those get thrown in a sanitizing container after. We try to think of as many little things that we can to be sustainable and thoughtful. We also try to source as much as we can locally through farmers and fisheries and we just base the business around those practices.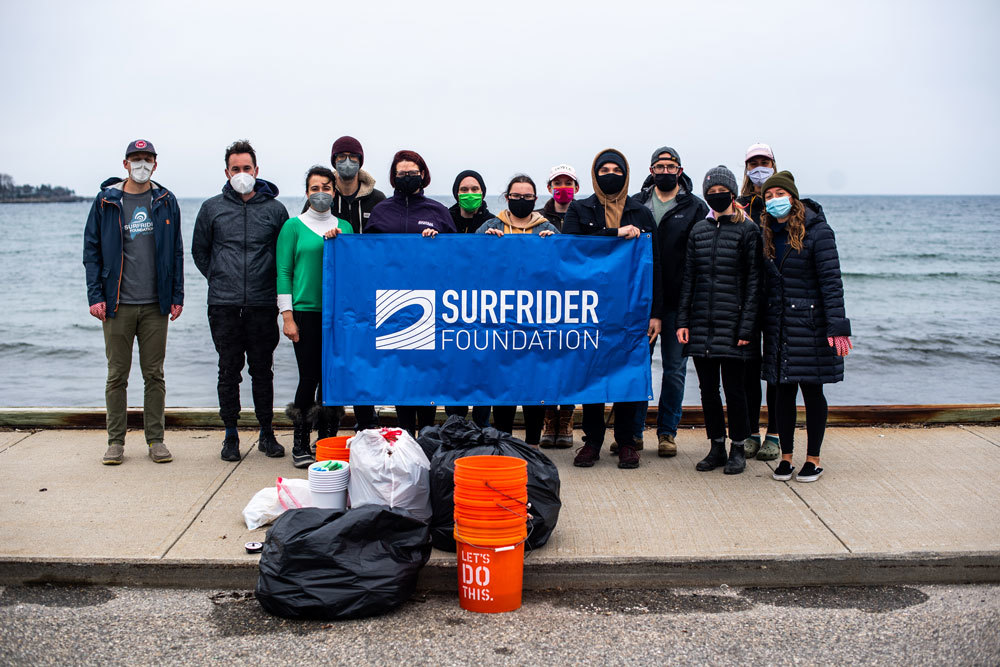 Did customers ever request more single-use or disposable items because of the pandemic?
Yazmin: There were measures we had to use, like disposable menus. In the Kennebunkport area, we had to use gloves. People commented on using compostable gloves or take-out containers but we focus on the fact that the best trash is what's not created. I know recyclable, compostable materials are good but I'd rather not create waste at all. Even if it's paper, we're just cutting down trees to create this paper, and it doesn't feel right. That was really paining us – we were seeing masks everywhere, in the trees and on the beach. We knew that we wanted to get back to our sustainable practices as fast as we could. So pretty soon, we started to step back from those measures. We understand the health of people comes first, but some things were being done in a very non-mindful way. We already stopped doing disposable menus. Instead, we put them in covers that we can sanitize. We don't use gloves anymore - we sanitize our hands every single time we clear a table or have contact with anything a guest touches.
Do you have any advice for restaurants looking to make more sustainable choices?
Kyle: We've actually talked to other local business owners and a lot of them have a jumpstart on it already. They're already using compostable containers and doing some recycling. So at that point it's about just taking the next step – start composting and really dig into what containers and bags you're using. We talk about the program with other business owners, and tell them it could be a really good thing to be able to advertise that they're doing these practices. There's a growing awareness of the need and people appreciate it.
Yazmin: We've tried to spread the word with owners that we have a relationship with and when we notice they're already doing some of the measures and have a similar mindset. I think maybe they just need that little extra step. Sometimes it's just about taking the time, because I don't think it's actually more expensive. You can find affordable, recyclable to-go containers. I think you can also actually reduce the use of items. For example, we have hay straws but we don't offer them, we give them only when people ask. I think in a year we've gone through one box of straws. Sometimes you might think starting these practices is too complicated, or it takes too much time, but if you're already doing something like purchasing straws, you may as well do the same thing but make them environmentally friendly. For take-out, we only give utensils to people who need them and if they say yes I ask how many. I don't just throw utensils into the bag automatically which was once the norm. Having this awareness at all times honestly ends up saving money for the business. So to us it's just a win-win.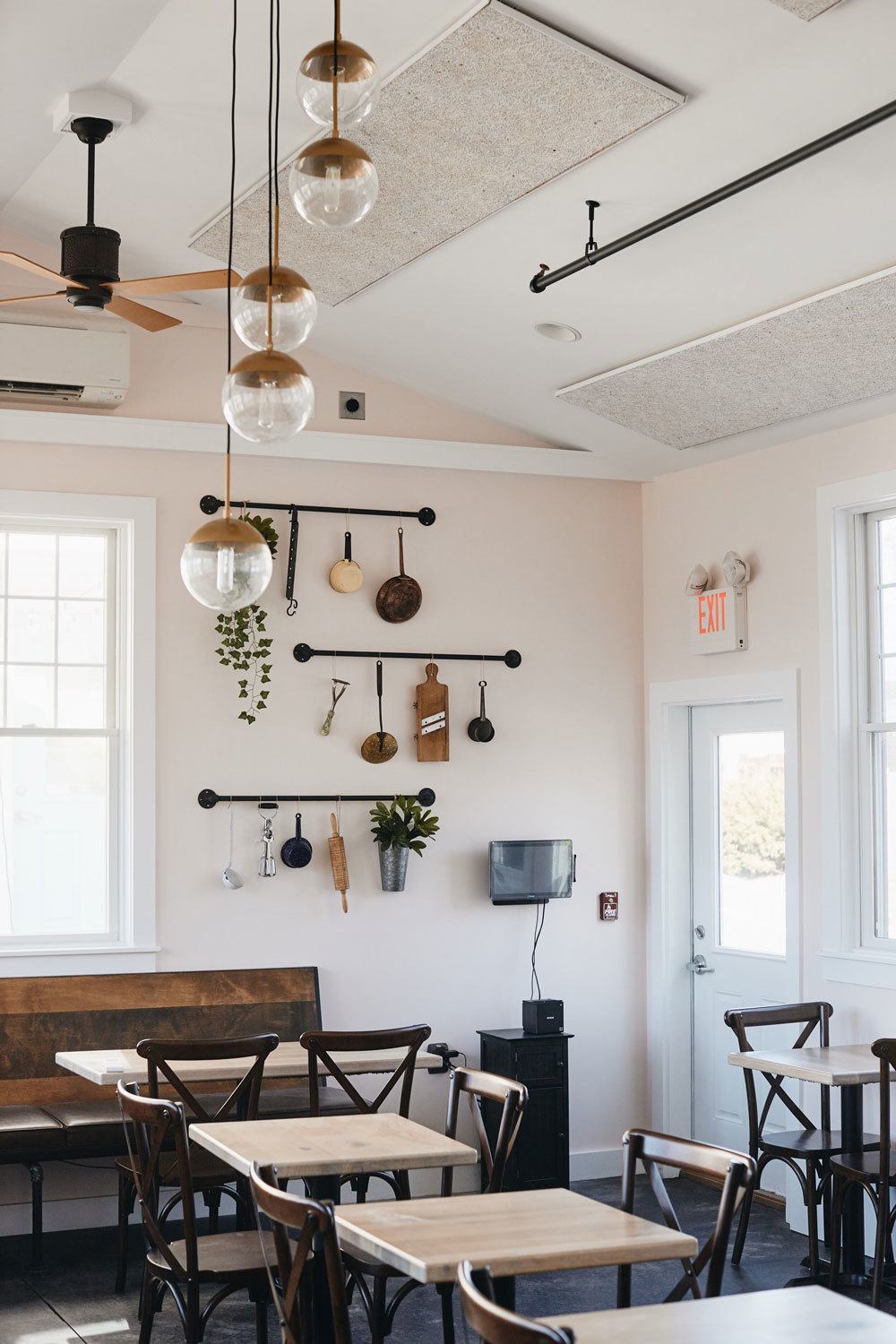 What is your relationship with the ocean and how did that inspire you to do what you're doing?
Kyle: I like to say the ocean is my place to go and realign my chi. Being in the ocean straightens me back out again.
Yazmin: It's like a good mind reset. I feel like we are in a world where it's easy to get bombarded by emails and texts all day long but we don't ever really connect. Nature is that place where we hide from everything and can be at peace. Water is the place I'm the most happy – it doesn't matter if it's the ocean, a river or a lake, I just love being in the water. Previous generations looked at taking care of the environment as optional, not a priority, or thought, "well I won't be affected by this because I'll be gone by the time this is a problem." I didn't want to be a part of that. We might think that all young people feel the same but I still see a lot of people who say they care but buy disposable water bottles. We buy things that bring us comfort for five seconds and we are willing to put that into our planet. We changed that at home first, and then in the business, and the business gave us the platform to share that mindset. It's actually one of the things that has brought everyone together at Chez Rosa. Our team members are part of something bigger than a restaurant. They're excited when we do a beach cleanup and even if it's something like using a container we can refill with filtered water or if we find a new drink but it's only available in plastic, we just won't do it, and everyone has gotten really onboard. They share our love for the ocean.