Tell us about the restaurant and how Lucía Patisserie got its name?
Lucía Patisserie is a small bakery in Miramar, Puerto Rico. We draw inspiration for our baked goods from traditional french techniques and also classic Puerto Rican flavors. We used Patisserie because we wanted our customers to know it is a french-inspired bakery. As for the Lucía part, it was all Johan. He loved it for the shop and I rolled with it.
What inspired you to open your restaurant?
We opened Lucía Patisserie after I had spent over ten years working as a pastry chef in several hotels and restaurants. Johan and I literally drew our dream bakery on a napkin when we were 25 years old. We really wanted to create a homey neighborhood spot and bring quality pastries to our island. Some of my past work experiences were not positive at all, so we also knew we wanted to build a fair and respectful work environment for our future team.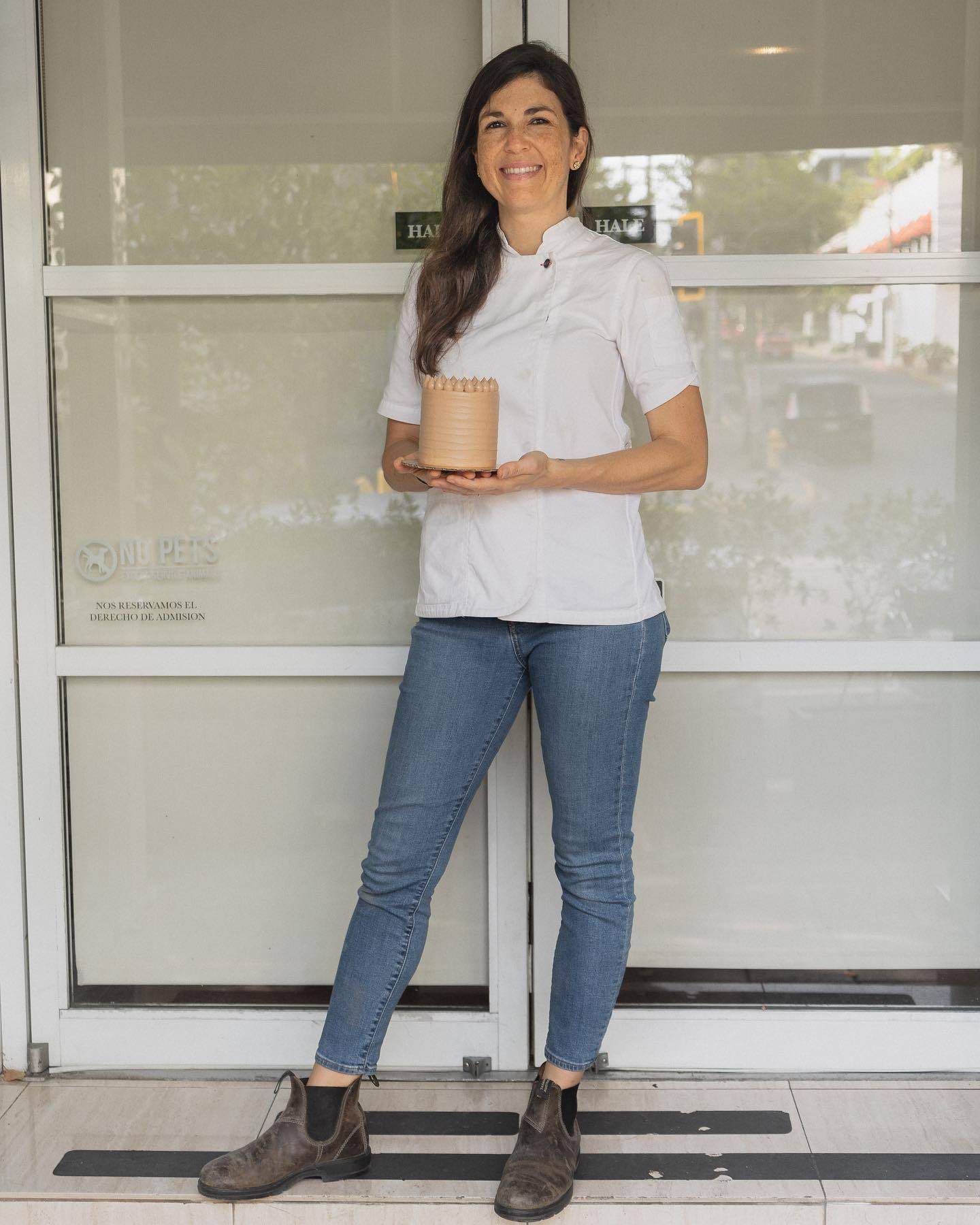 What sustainability efforts do you have in place and what motivated you to undertake them?
Once Johan and I opened our patisserie, it was eye-opening to see the amount of trash created by one small business every week. We didn't want our love for pastries and our love for the planet to be mutually exclusive. So we slowly started to implement changes in our shop that would reduce our waste and carbon footprint. Currently, our sustainability efforts include:
Composting program - thanks to the services of a great local initiative, TAIS, we've reduced our waste by 50%.
Eco-friendly cleaning products. Our go to cleaner for equipment, surfaces, windows, etc., is water and white vinegar.
We work with local distributors and growers to source local ingredients, and the produce is grown without pesticides and delivered without single-use packaging.
We recycle… However, we know the recycling system has flaws and limitations, especially here in P.R.
We offer our customers a small discount for bringing a reusable coffee cup or to-go containers.
Biodegradable to-go containers.
Biodegradable straws and utensils offered upon request.
We are very efficient with the power usage in the shop, making sure to power off whatever is not being used at the moment to conserve energy.
It's simple, everyday things that we do like using the water from the double boiler used to melt chocolate for the mop bucket once it's cooled down.
We have a high-quality water filter and all of our team uses reusable water canteens. We do not sell plastic water bottles in our shop; we offer our customers free glasses of filtered tap water.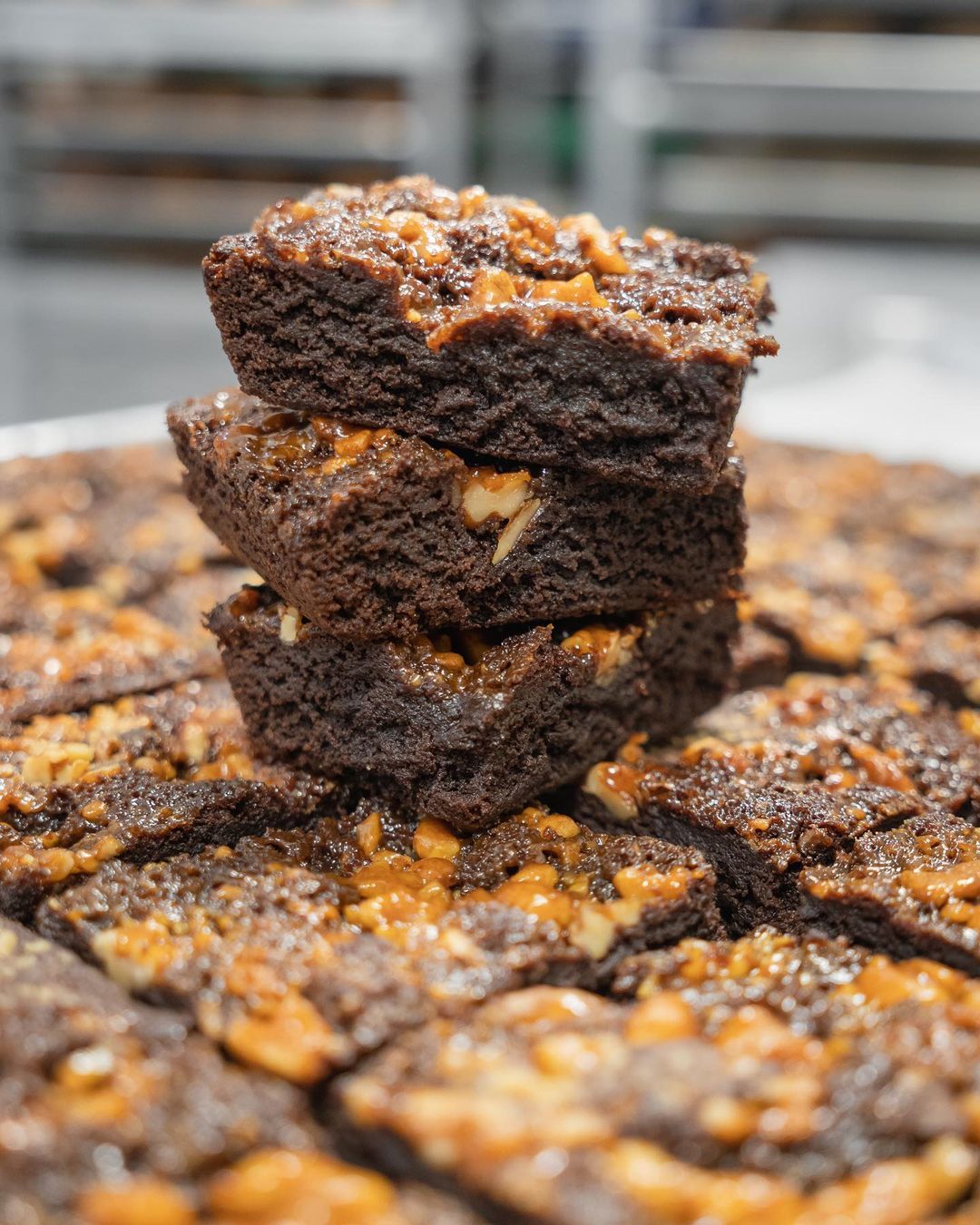 How did you join the Ocean Friendly Restaurants program?
We follow @surfriderpuertorico and they suggested we check out the Ocean Friendly Restaurants program. We loved what we learned about the program and applied online. I've been conscious about and involved with environmental efforts for years now, and I feel like every year we learn more things and tricks to practice that have a positive impact on our community and the planet.
How has COVID-19 impacted your business and your ocean-friendly practices?
Thankfully, COVID-19 did not impact our operation as badly as it did other businesses I know. The effects throughout the food industry, particularly for small restaurants and cafes, have been devastating. Lucía Patisserie was able to continue operating and keep our team employed by switching to a pre-order & pick-up model. We couldn't offer our customers drinks or food in our ceramic mugs or plates, so our disposable coffee cup usage went up. As a team, we aimed to use washable cloth masks to avoid, or at least reduce, the creation of more trash.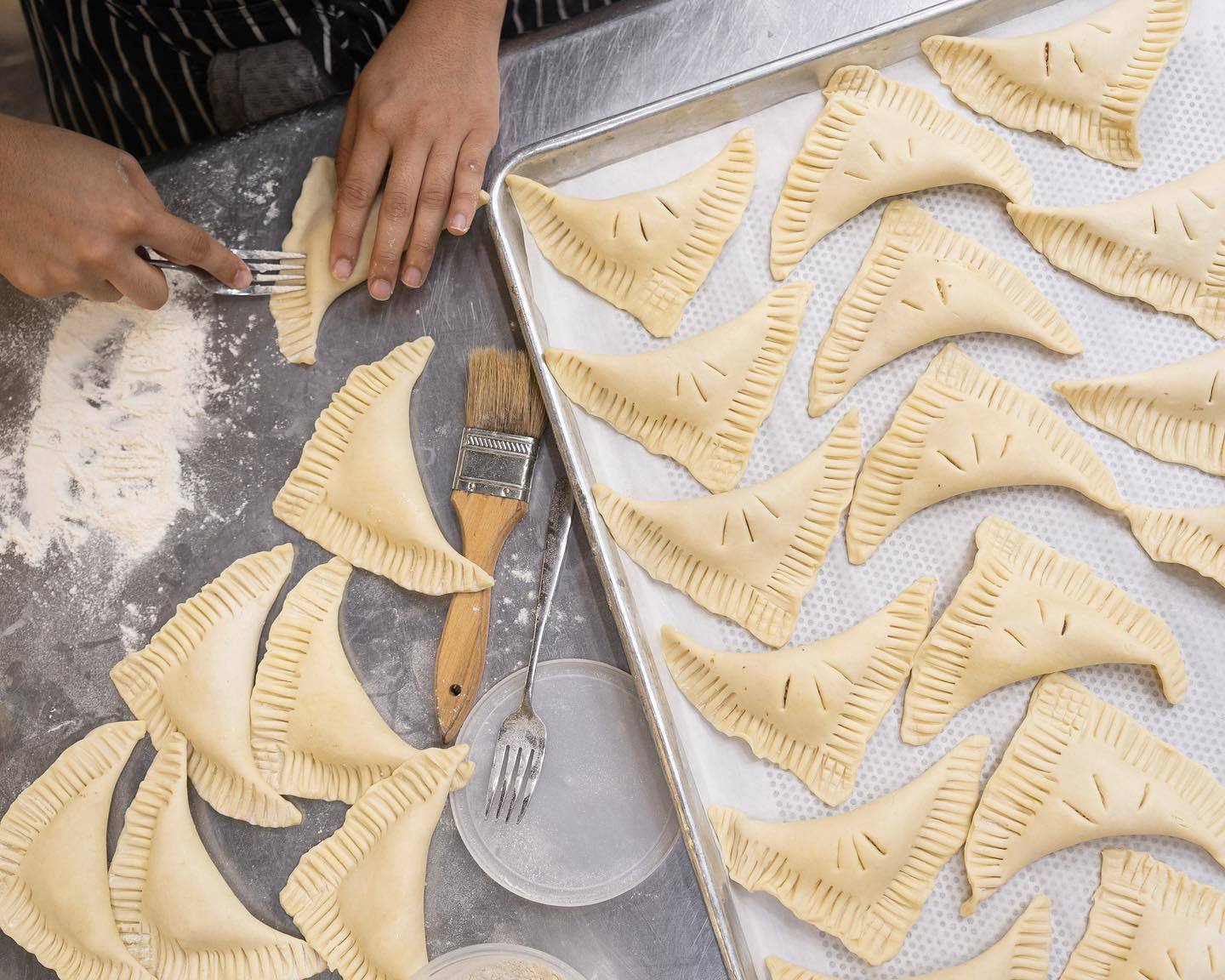 What is your relationship with the ocean and how did that inspire you to do what you're doing?
Being born and raised on a tropical island, my parents raised my sisters and me very close to the ocean. I remember when we were kids my mom would take us to the beach after school several times a week. Also, Johan is an avid surfer and has even gotten me into the sport. We love going on road trips around the island and discovering beaches and surf spots. Unfortunately, we usually find serious amounts of trash, even at secluded spots. That's why we started bringing a large trash bag with us for our beach days, and we take some time to clean up the area. We usually leave with a full bag.
Do you have any advice for restaurants looking to make more sustainable choices?
Do not look at it as an expense. See it as an investment for the future of your business, our planet, and the wellness of us all. Your restaurant's success means much more when you're striving to be better. Start small so that you don't get overwhelmed, and small changes turn into habits. Look for local initiatives that could help you set up a new program. Get your team involved! You can even ask your social media audience! Make a story and ask them "Hey all, we're looking to adopt some more sustainable and eco-friendly business practices. Do you have any suggestions for us?" Your followers care and they will love to see that you also care and are trying to make a difference. The fact is that no matter how talented any one of us is, we cannot run our dream food businesses without a healthy planet.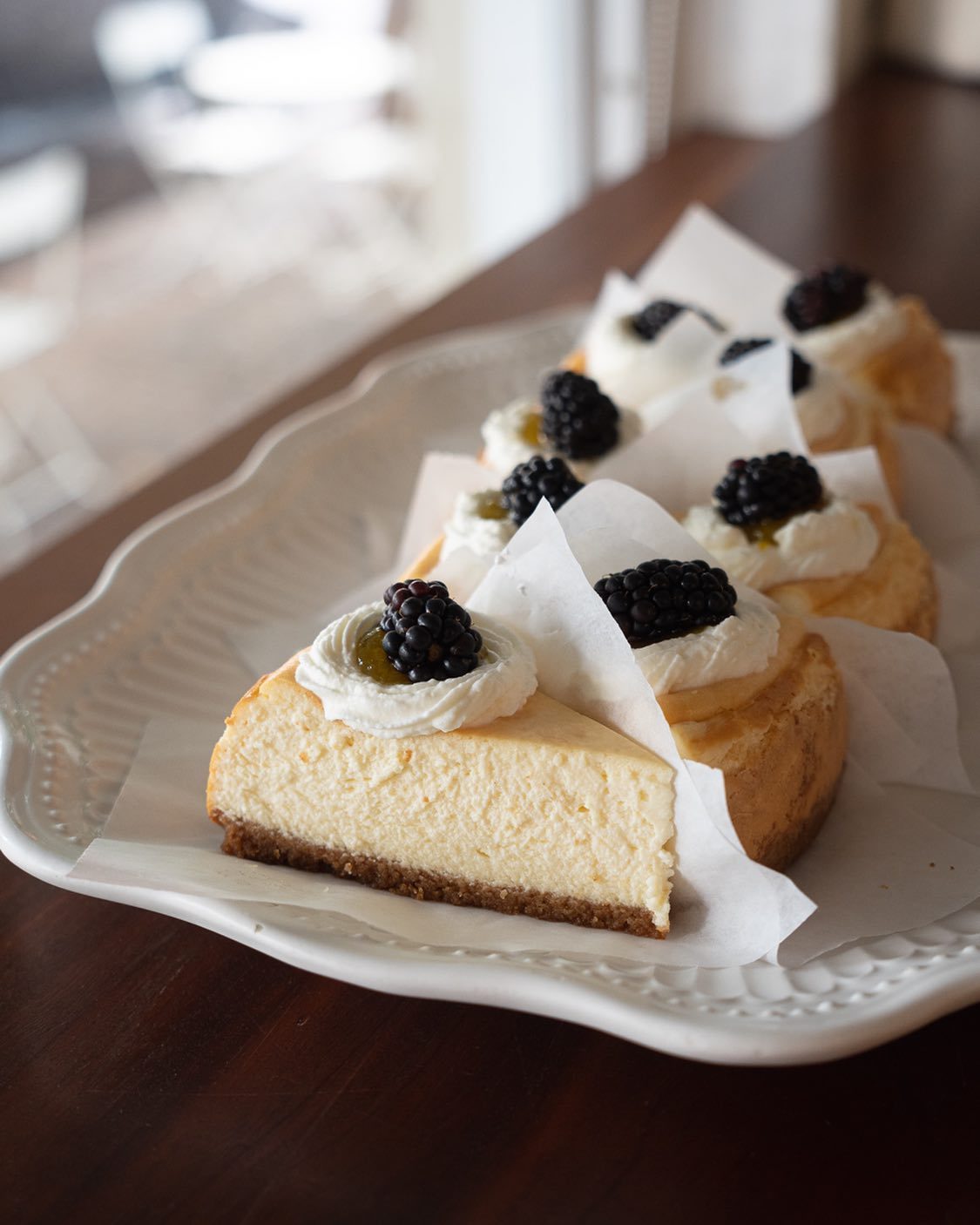 How does your environment and location influence the restaurant?
Because we live on an island, a high percentage of our food is imported by cargo ships, already pre-packaged. It's not possible for us to source all materials and ingredients locally. Also, there have been serious issues regarding our landfills for years now. There are 29 landfills here in P.R. and the EPA has ordered the closure of eleven of them by the end of 2022. They are quickly filling up and no real solutions have been set in motion by local government. We feel a strong sense of urgency and responsibility to make changes that can offset some of the environmental problems our island is facing, and hope to inspire others to do the same.
What are some of the restaurant's inspirations?
Organizations and initiatives like Surfrider, TAIS, Mercado Agrícola de Viejo San Juan, and local farmers who are working so hard to bring us tasty, organic produce inspire us. We also support Coco Conservación Costera and we're part of a talented group of chefs with Para La Naturaleza, dedicated to promoting local producers and organic agriculture. It's also very helpful to spend time with people who have a similar sustainability mindset to keep you inspired, on your toes, and moving forward.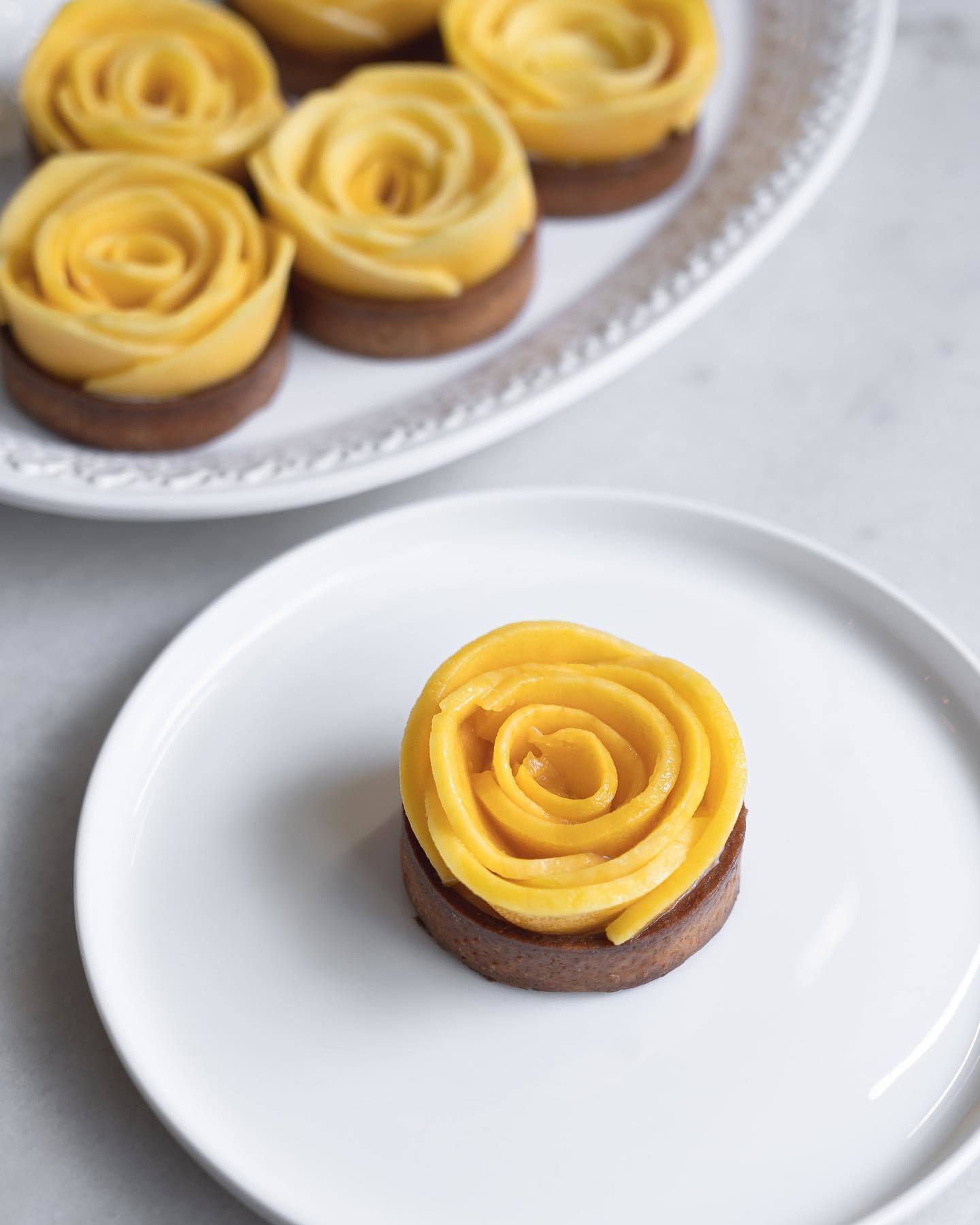 What are your plans for the future of Lucía Patisserie?
To continue evolving and improving our eco-conscious practices while inspiring others to do the same. Another big focus for us and the future of our shop is making sure our team is well taken care of. We have to be better at communicating all of this to our customers so they understand the type of business they're supporting when they visit us. We charge what we charge because our work is laborious, our ingredients are very good quality, and because we pay all of our staff above minimum wage. Honestly, my two biggest concerns that sometimes even keep me up at night are: How can we do more for the planet? How can we do more for our team? That's where our future lies.