The Surfrider Foundation's Ocean Friendly Restaurants program is on a mission to reduce single-use plastics. This program offers restaurants an easy way to demonstrate their commitment to sustainability and ocean protection by adhering to a set of criteria including using absolutely no expanded polystyrene foam, not providing plastic bags for to go orders and using reusables for all onsite dining.
Unfortunately, during the COVID-19 pandemic, the plastics industry has falsely claimed that single-use plastics are 'safer' than reusables. There is simply no evidence that reusables are any less safe than single-use items when properly sanitized. Health experts from 18 countries released this statement in support of reusables. According to those involved, "Based on the best available science and guidance from public health professionals, it is clear that reusable systems can be used safely by employing basic hygiene." The statement provided facts about the virus, routes of transmission, and the safety of reusables. It also supports earlier guidance provided by Surfrider. Check out this blog post for more details about these claims and specific recommendations and guidelines for the safe use of reusables.
With uncertainty on the horizon during these tumultuous times, we wanted to take a moment to highlight some of the ways our Ocean Friendly Restaurants and program partners are continuing to show their commitment to reducing single-use plastics while providing incredible and safe dining experiences for their customers.
Goodonya
Goodonya is an organic eatery located in Encinitas, California. This restaurant is all about real food and the feel-good benefits that come with it. In addition to the continued use of reusable foodware for in-house dining and newly adopted social distancing practices, Goodonya is committed to the safety of its customers. The menus are wiped down between guests and they provide hand sanitizer at every table. Condiments are not automatically provided at the tables and are sanitized and brought out if requested. Takeout boxes are given if needed, but the customer is the one to handle their leftovers to avoid any potential for cross contamination. Additionally, cash payments and tips are not allowed, as bills can be dirty and are not likely to be sanitized. By taking some additional safety precautions, Goodonya is able to provide a safe environment for guests to enjoy their organic eats - all while continuing to prioritize reusables!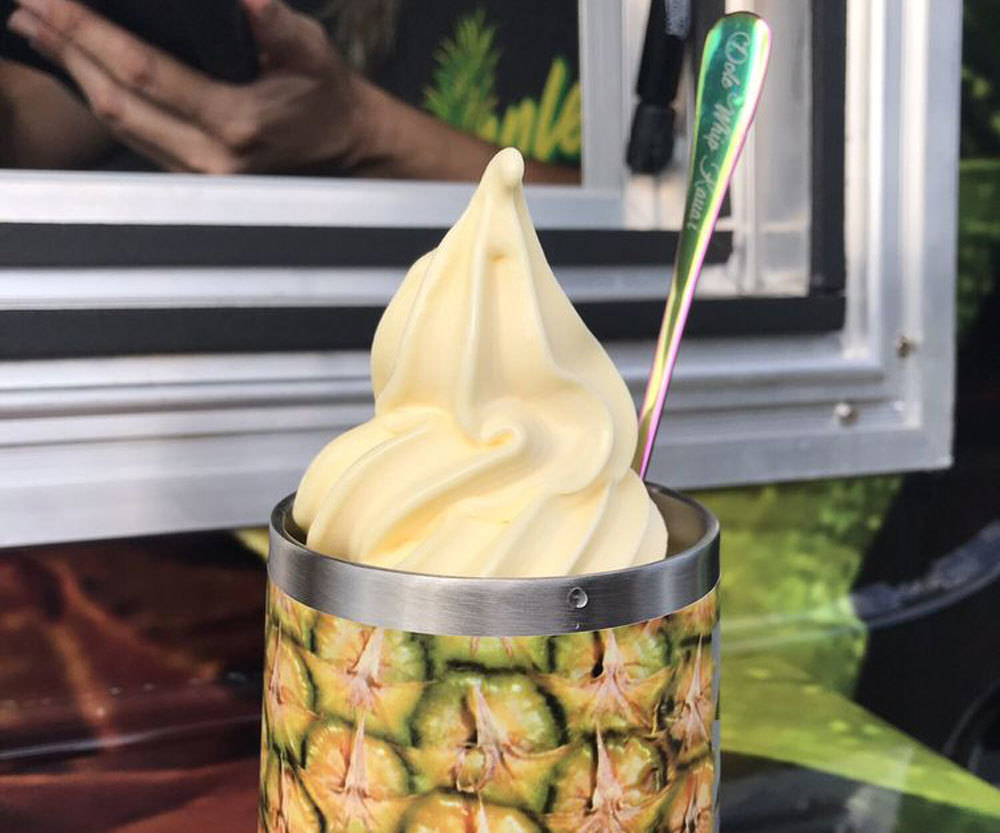 Pineapple in Paradise
Pineapple in Paradise is a food truck located on the island of Kaua'i. Even before the COVID-19 pandemic, this food truck was committed to serving their customers without any single-use plastics. Their tropical soft serve items are served in homemade cake cones, coconut bowls, or glass or stainless steel cups with absolutely no single-use plastics. With a continued focus on customer safety, Pineapple in Paradise is able to use reusables for their menu items. This eatery is an incredible example of how a commitment to reducing single-use plastics can help shape a unique business model and lead to greater successes.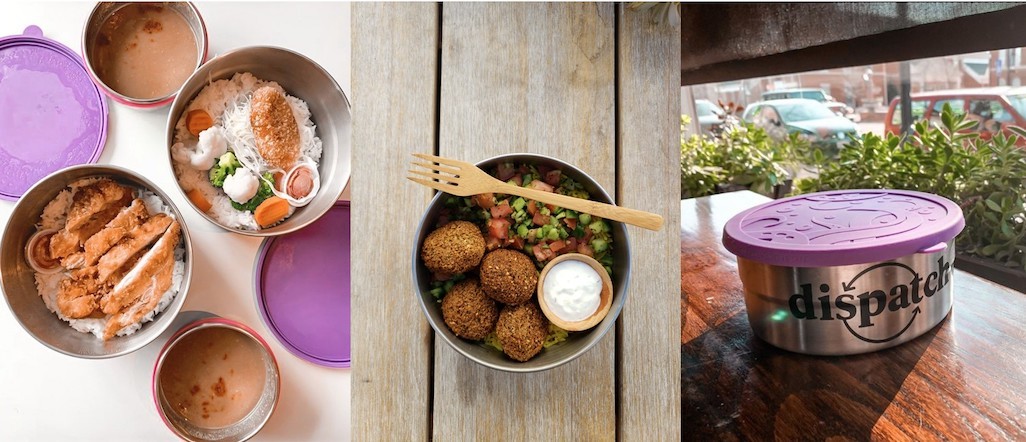 Dispatch Goods
Dispatch Goods is rethinking the way we get meals delivered and are eliminating single-use plastics from takeout. This groundbreaking model comes at a critical time as takeout orders continue to rule the restaurant industry. They joined forces with the Ocean Friendly Restaurants program in 2019 and are showing that convenience doesn't have to result in more single-use plastics. Dispatch Goods has partnered with local restaurants in San Francisco to deliver freshly prepared meals in stainless steel containers, or have them ready to pick up at the participating restaurants. They even collect the empty containers once customers are finished. By renting commercial dishwashing space, Dispatch is able to ensure that their containers are properly sanitized and have taken extra precautions to ensure the safety of their staff. This reusable return model is proof that takeout and delivery can be single-use plastic free - even amidst COVID-19.
Additional Ideas to Reduce Single-Use Items:
The COVID-19 pandemic has undoubtedly changed how restaurants operate on a day-to-day basis. As restaurants continue to reopen, we will likely see new adjustments being made to ensure a safe dining experience for all. Reopening for onsite dining will look differently for everyone but the safety of properly sanitized reusables is consistent. Find a local Ocean Friendly Restaurant to support or join the program today!