Merriman's Hawaii is a restaurant group helmed by Chef Founder Peter Merriman who has been a pioneer of Hawaii Regional Cuisine for the past 30 years. Driven by a long-standing commitment to Hawaii regional fare and sustainability, these Ocean Friendly Restaurants support local farmers and ranchers while offering fresh, authentic, favorites such as ahi ginger poke with homemade Molokai sweet potato chips and the signature Merriman's Mai Tai topped with a honey-lilikoi foam. With locations across the state on Oahu, Maui, Kauai and Hawaii Island, Merriman's is a dining go-to for the Surfrider Kauai Chapter, locals, and travelers alike.
See what the Merriman's team had to say about their locations and their Ocean Friendly practices:
Tell us about your 4 Ocean Friendly Restaurant locations.

Merriman's Waimea, Hawaii Island/Big Island
Merriman's Waimea, Hawaii Island/Big Island: At Merriman's Waimea, guests will enjoy a menu of fresh island flavors, an extensive wine list and cozy upcountry dining with warm Hawaiian hospitality. Chef Peter opened this location in 1988 and since then we've made strides to be one of Hawaii's first carbon neutral restaurants. Last year, Merriman's Waimea started working with GreenPlaces to be certified carbon neutral and we offset 516 metric tons of carbon! Our new sustainability plan focuses on continuously tracking our carbon footprint, reducing emissions, and removing carbon from the atmosphere through verified environmental projects.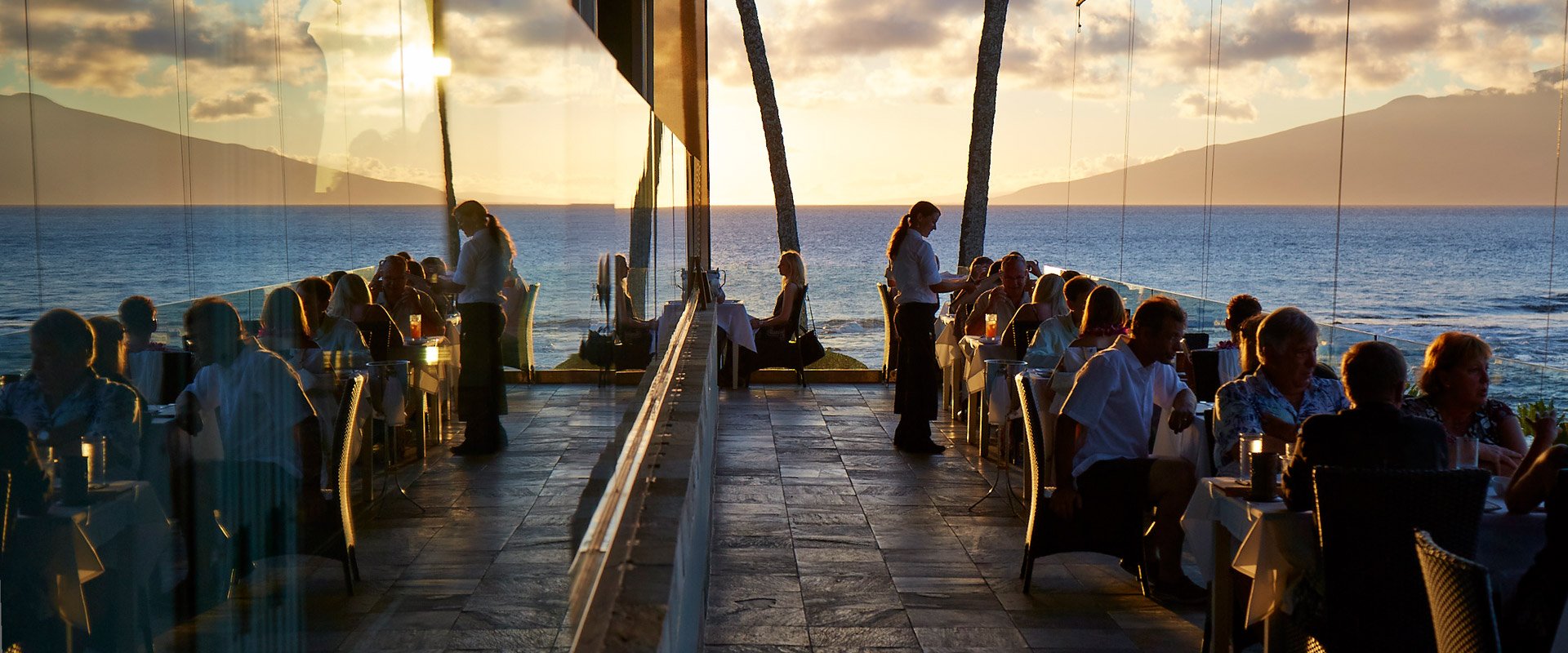 Merriman's Kapalua, Maui
Merriman's Kapalua, Maui: Recognized as one of the most breathtaking oceanfront settings in Kapalua, Merriman's overlooks Kapalua Bay offering the best views of Hawaii sunsets. This restaurant marked Chef Peter's debut of his unique Hawaii Regional Cuisine philosophy on Maui. For an even more spectacular, photo-worthy experience, diners can opt to visit the restaurant's newly revamped dining deck, The Point, with champagne service and raw bar items featuring Hawaiian ahi poke with house-made Molokai sweet potato chips and a ½ chilled Kona lobster.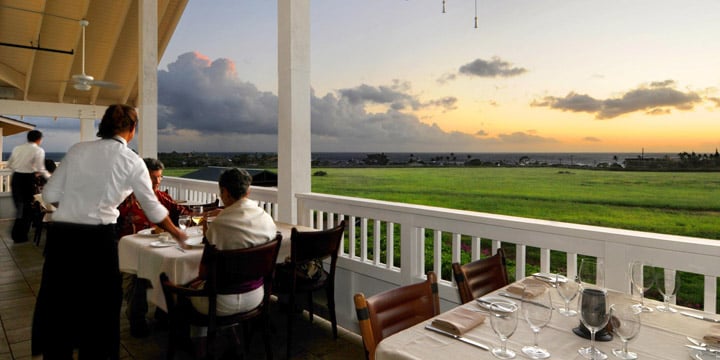 Merriman's Poipo, Kauai
Merriman's Poipu, Kauai: This restaurant pays homage to Hawaii's natural beauty through its location on an Old Hawaii Plantation surrounded by lush greenery. Menu highlights include "Dirt Grown Salads" and "Crudo of the Day" sourced from local purveyors and a happy hour menu that includes the signature Merriman's Mai Tai and Chef Peter's 'Pete's Wheat' beer that donates part of the proceeds to the Polynesian Voyaging Society.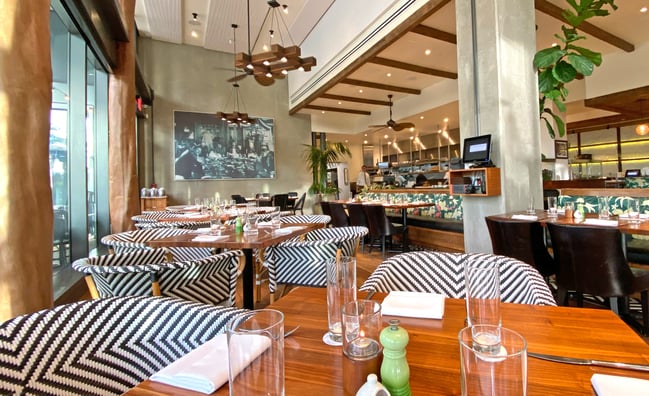 Merriman's Merriman's Honolulu, Oahu
Merriman's Honolulu, Oahu: Located at Ward Village in Oahu's bustling Kaka'ako neighborhood, the urban restaurant reflects Chef Peter's personal style. Lively and whimsical, the space combines the feel of a neighborhood eatery with touches of old Hawaii. Merriman's Honolulu is perfect for both intimate meals and large groups – the restaurant just debuted an outdoor trellis space. Outfitted with updated furniture, locals and visitors will love this open-air space, which is available for cocktail receptions, graduation parties, corporate gatherings and more featuring a chef-prepared family-style menu.
How did you join the Ocean Friendly Restaurants program?
At Merriman's we're always excited about participating in a way to give back to the community – it's part of our commitment to "doing the right thing!" We got involved in the Ocean Friendly Restaurants program when Chef Peter asked each general manager to choose an organization they were interested in supporting. With so many ocean lovers on the team, it seemed like a no-brainer to join Surfrider's beach clean-ups. Since then, we've loved working with Surfrider's team and the greater mission of eliminating single-use plastics.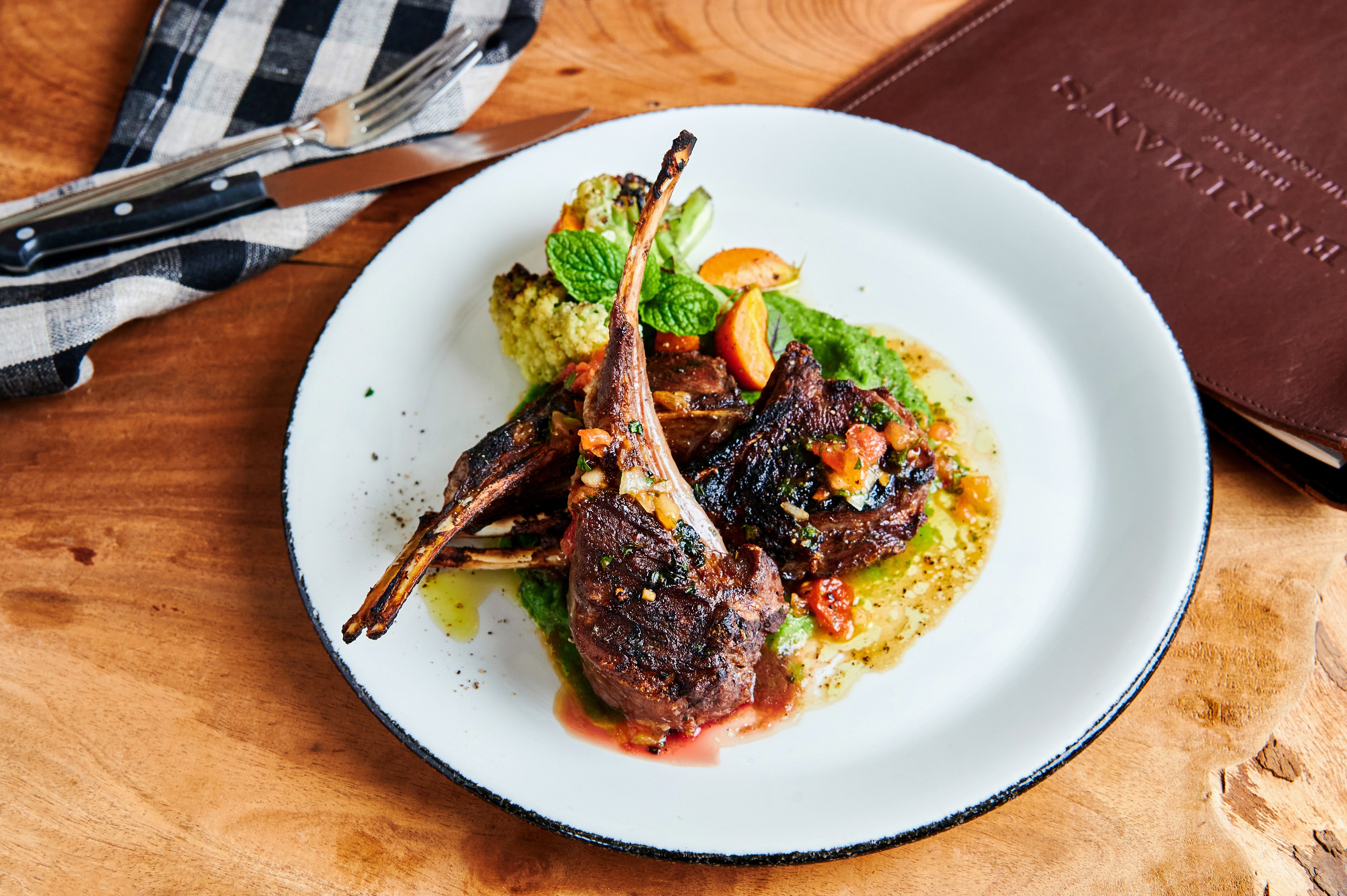 Tell us a bit about Merriman's Ocean Friendly Practices. Why is focusing on sustainability important to Merriman's restaurants?
Merriman's is driven by a long-standing commitment to local farmers and vendors where 90% of our restaurant's ingredients are Hawaii grown or caught using only sustainable methods. This is aligned in our motto of "doing the right thing," especially when it comes to the environment. Prior to opening his first restaurant, Chef Peter reached out to farmers asking them to "grow it" and he would "buy it" to practice true farm-to-table dining far before it was a trend. Chef Peter also worked with fishermen to ensure they were using ocean friendly practices. He always says, "fresh fish is good, day boat is better" and "local first, organic whenever possible, but always sustainable." Over the past year, we've also been thinking outside the box on ways to be environmentally conscious. Brand-wide we've swapped out wine bottles for those weighing 3 pounds or less, which lessens our carbon footprint and saves in terms of weight and shipping to Hawaii.
Do you find that customers are receptive to your mission and ocean friendly practices?
Yes! As consumers learn about ocean sustainability and the importance behind these practices, we've seen our guests engage with our servers regarding the sourcing of our products. We feel consumers are increasingly looking to dine at establishments that demonstrate a true commitment to the environment, whether it's sustainably caught fish or locally grown produce. At Merriman's, we're stoked to have this consumer engagement and hope it continues!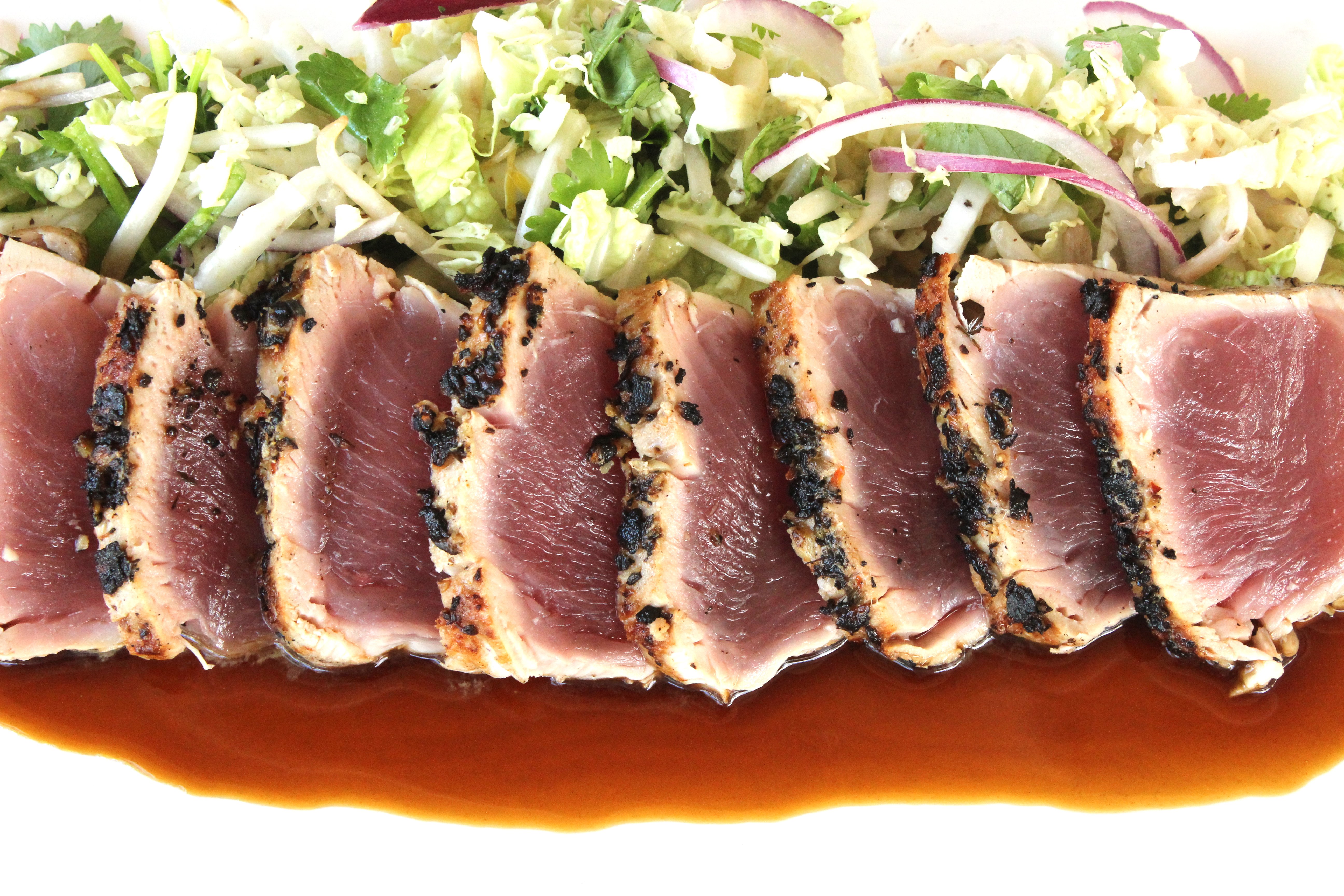 Do you have any advice for restaurants looking to make more sustainable choices?
Start the conversation! It can seem overwhelming to make sustainable choices but starting those discussions internally and externally lead to bigger changes and makes everything more manageable. Starting small with environmentally friendly shifts is just as impactful as big changes – anything helps! We're always happy to share our experience. If anyone would like to chat, please reach out at info@merrimanshawaii.com.
What does the ocean mean to you?
Life. As a paddler and surfer myself, I worship the ocean and all creatures in it. It's so important, so beautiful, and I greatly appreciate all that Surfrider Foundation is doing, keep it up!
Is your local restaurant Ocean Friendly? If not, encourage them to sign up and join the movement to end single-use plastics!