The COVID-19 pandemic has reached the one year mark. One year of change, of loss, of resilience, and of learning. For Surfrider's Beach Cleanup program, this past year has presented challenges to cleanup efforts, including beach closures, limits on gatherings and the addition of new commonly found items. Join us as we take a look back and see how things have changed on our beaches in the year since the pandemic began and where we are headed.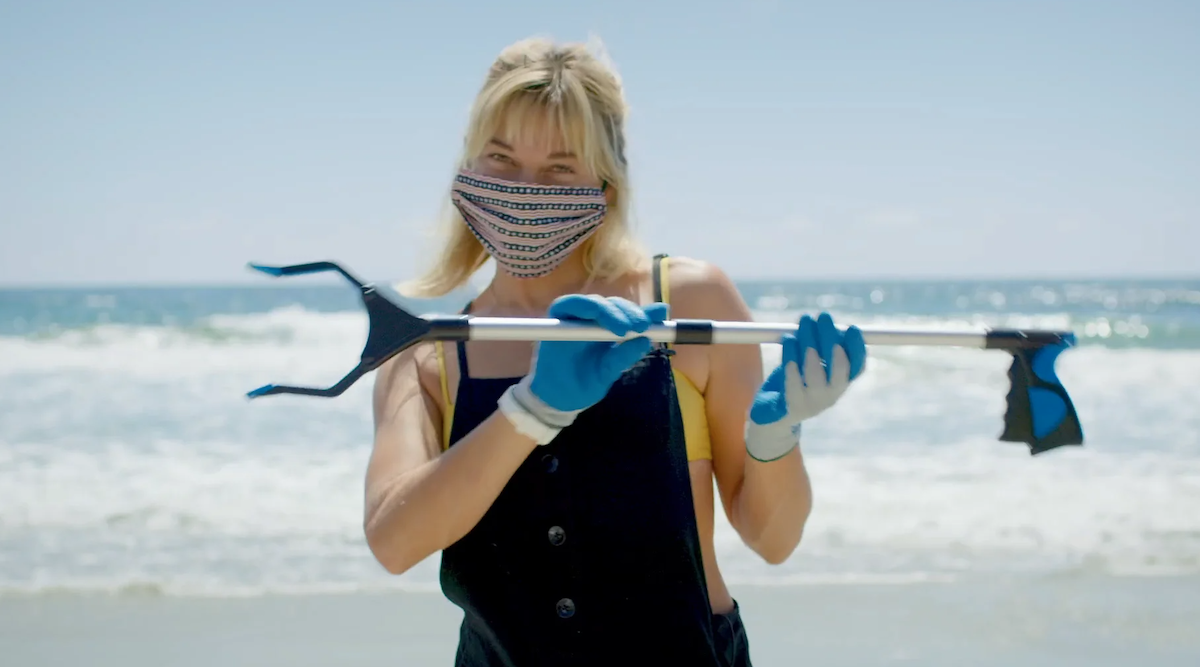 In order to get a clear look at the impacts of the year, we examined the previous year's cleanup results and compared them to the data collected during the last year. Specifically, we looked at data collected from March 2019 to February 2020 and compared it to data collected from March 2020 to February 2021. Here's what we found.
Despite a nearly 91% decrease in the number of volunteers doing cleanups, Surfrider was able to host 900 cleanups - only 39 less than the previous year. This is thanks to our dedicated network of citizen scientists who switched from large cleanups to solo or small group cleanups. These efforts allowed people to clean areas other than beaches, including neighborhoods, lakes and riverbeds. Yet, in spite of more hours spent doing cleanups and covering more area than the year before, the COVID-19 pandemic led to an almost 63% decrease in the number of overall items collected during cleanups.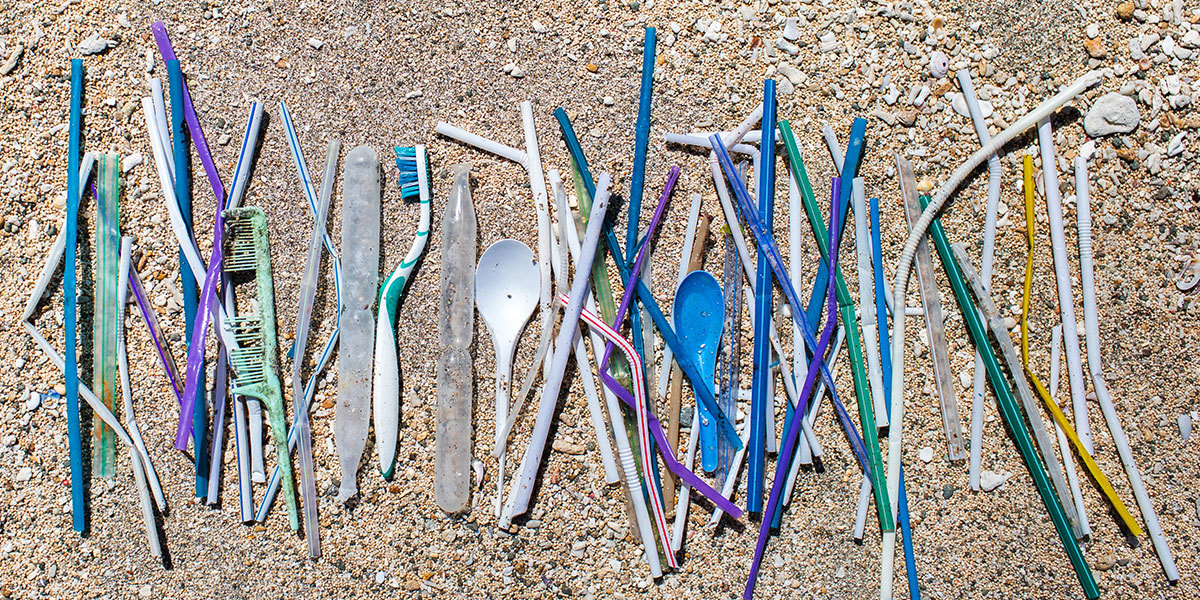 It is difficult to look at the pandemic without personal protective equipment (PPE) coming to mind. In June of 2020, Surfrider added PPE to the database to collect information and look at how these items were impacting our beaches. We included both single-use and reusable PPE to ensure we had a comprehensive dataset. This past year PPE made up 1.84% of all items collected. While it may not seem like much, that is about the same percentage that plastic straws made up in the previous year—and they were the tenth most commonly collected item!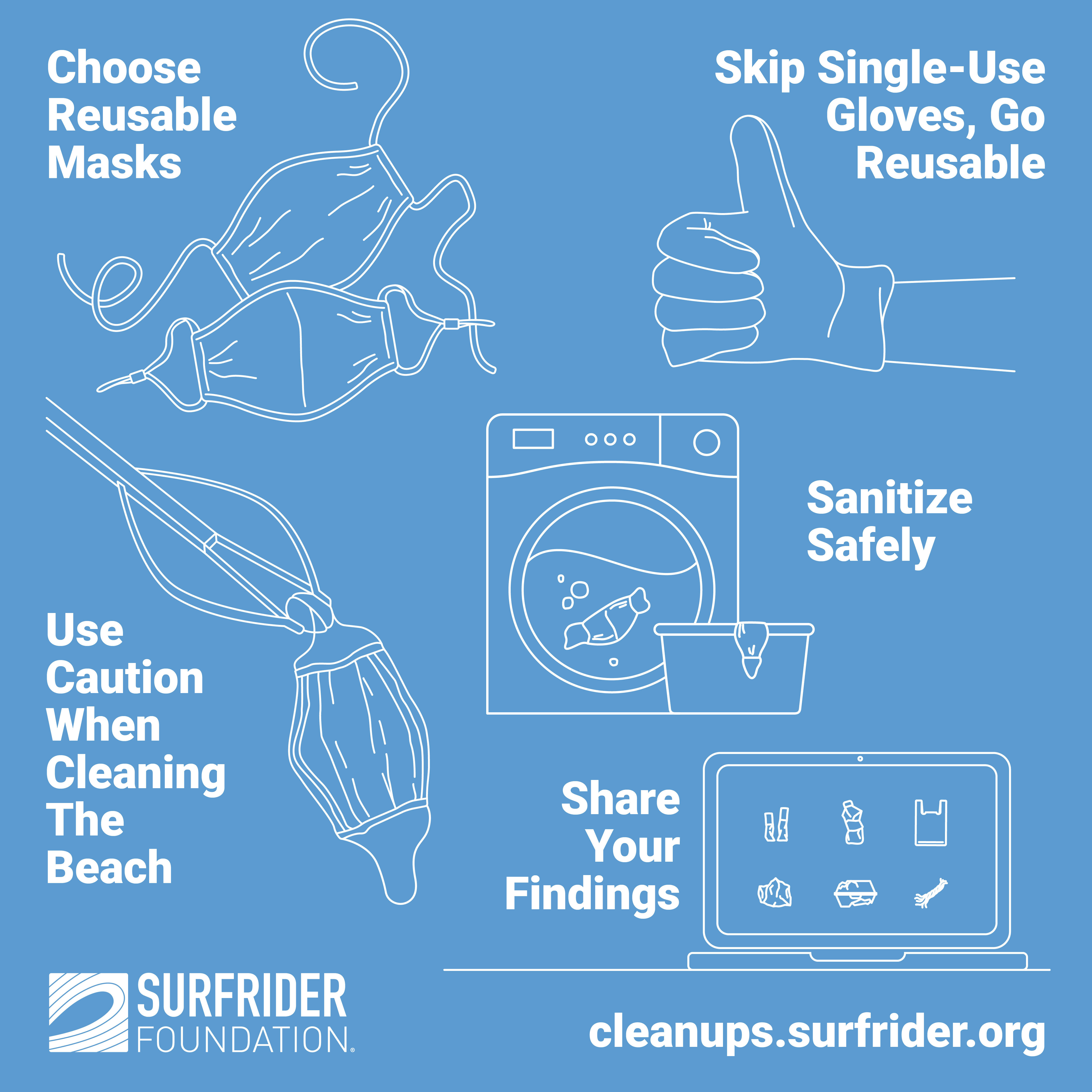 One lesson that the past year has taught us is that direct citizen actions cannot be the end-all solution to plastic pollution. As demonstrated, events can and do happen that are beyond our control that drastically reduce the ability of people to remove trash from our environment. But this does not result in less trash flowing onto our beaches, in our waterways and out into the ocean. This year's dataset showed an average of 58.98 items collected per person, compared to 14.97 in last year's dataset. This means that despite having fewer volunteers collecting less items in total, each volunteer collected nearly four times more items than the previous year. Citizen scientists are working harder and simply cannot keep up with the amount of trash ending up in the environment. We need to stop plastic pollution at the source.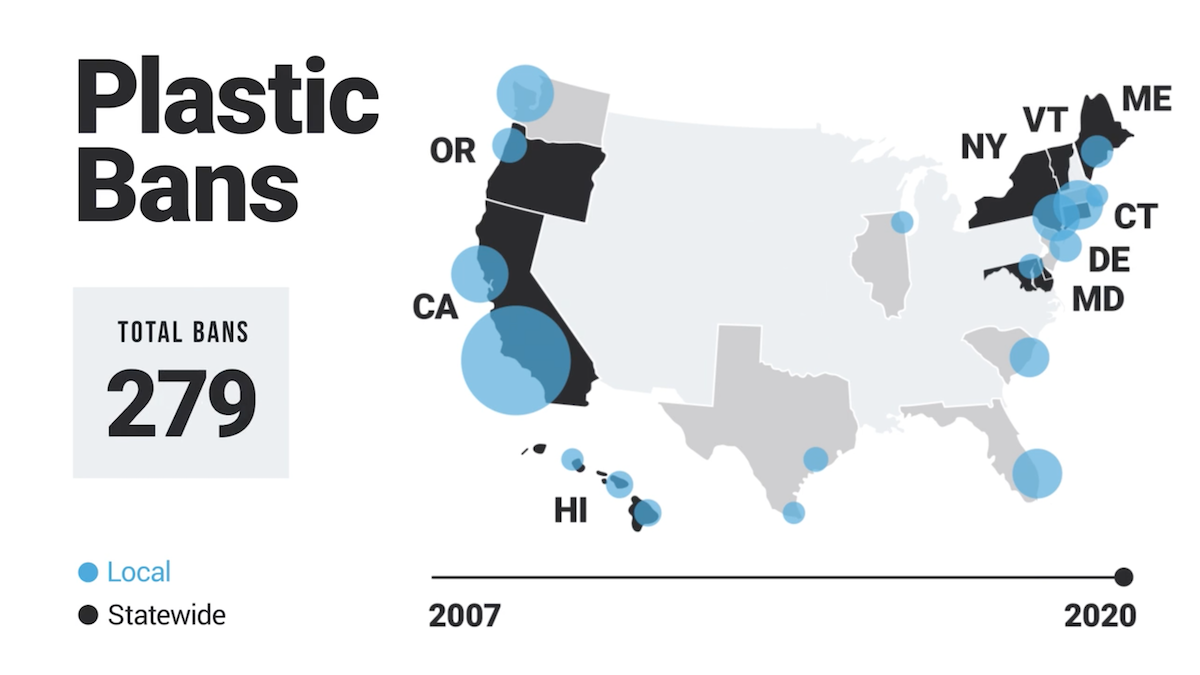 This is where large-scale, comprehensive plastic legislation comes in. The Break Free From Plastic Pollution Act (BFFPPA) is a federal bill that provides a comprehensive approach to reducing plastic pollution. By incorporating a multitude of requirements for plastic producers, single-use plastic bans and restrictions on waste disposal, the BFFPPA would be a huge step in the fight against the plastic pollution crisis. While the BFFPPA did not pass last year, Surfrider has been working closely with allies in the Capitol to reintroduce the bill this legislative session. You can support these efforts and join the fight against single-use plastics.
It has been a difficult year since the COVID-19 pandemic began. But despite everything, we have witnessed people coming together, supporting one another and showing just how resilient we can all be. The lessons that we have all learned during these constantly challenging times will stay with us and help us to grow. Together, we will build a brighter, plastic-free future for everyone.