The holidays are upon us and after the year we've all had, we couldn't be more excited. Unfortunately, with all of the joy and festivities comes a lot of single-use plastic and waste. In fact, Americans throw away 25% more trash during the Thanksgiving to New Year holiday period than any other time of year. Take a moment to think about your own holiday traditions: do you buy new plastic ornaments or don your tree in tinsel? Many of our favorite holiday items contain plastic, including wrapping paper, bows and synthetic fabrics (stockings anyone?). Check out these tips to make this holiday season plastic-free and even more merry.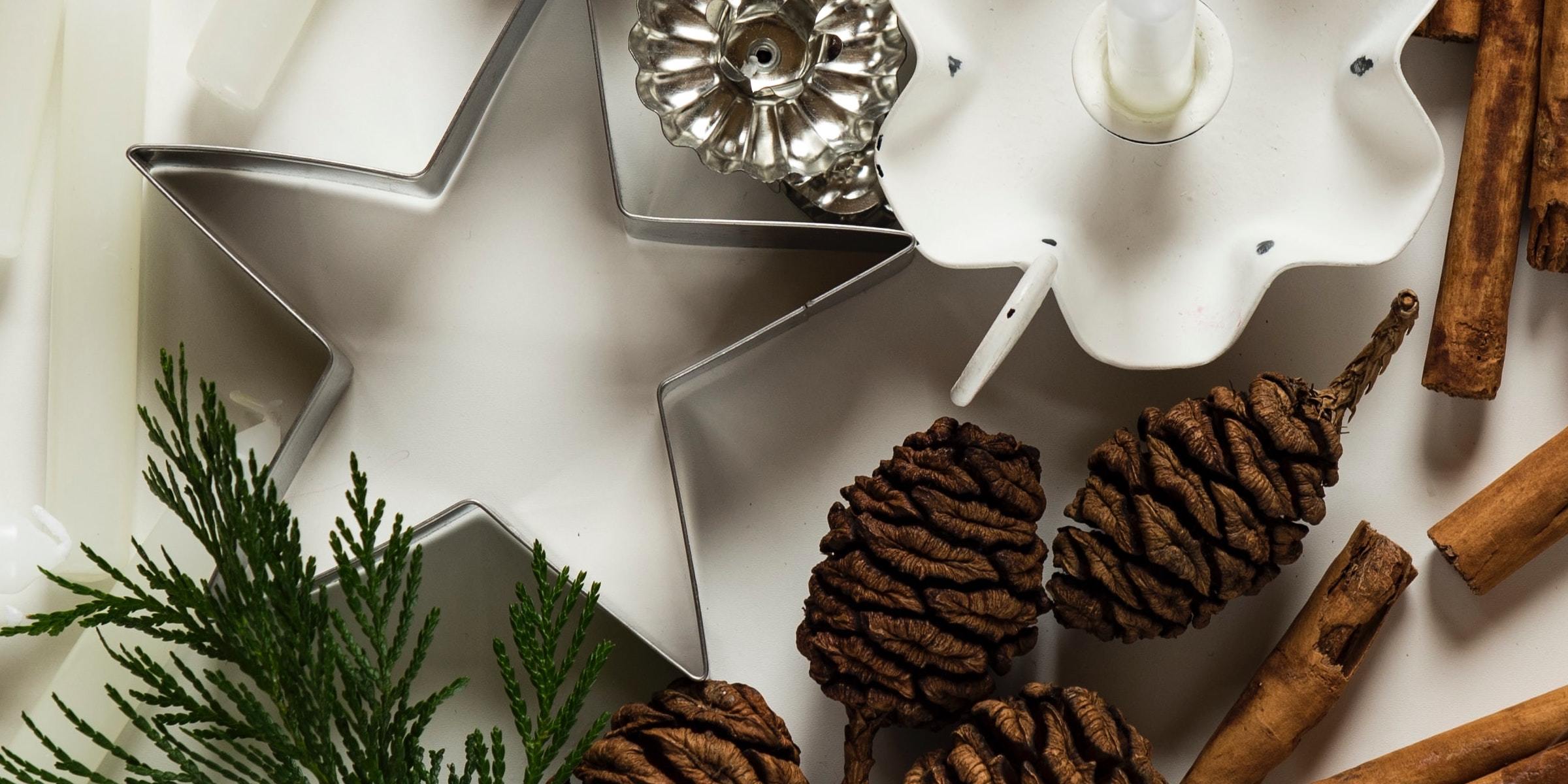 Decor
Keep holiday spirits high - without the plastic. Get your home looking extra festive this year while using as little plastic as possible by following these tips:
Decorate your tree with homemade garlands made from dried fruits, popcorn and wooden or paper balls.
Dig into your scrap paper pile and create a snowy wonderland with paper snowflakes.
One light goes out - they all go out! But don't throw out those string lights that don't work. Spend a little time to replace any dead bulbs to revive lights and avoid buying new ones.
Make your own ornaments out of salt dough and ribbon. You can use cookie cutter molds or freehand them to create one-of-a-kind decorations.
Plastic trees may be a more cost-effective option, but they can contribute to indoor air pollution. Consider investing in a real tree this year that has been sustainably grown and can be composted at the end of the season; renting a live potted christmas tree; or decorating the plants that are already inside or around your home instead.
Host a virtual holiday exchange with friends and family and find out who might have extra decor that they simply don't use anymore.
Check out thrift stores, in-person or online, to score secondhand items that you can either use immediately or repurpose into holiday decor.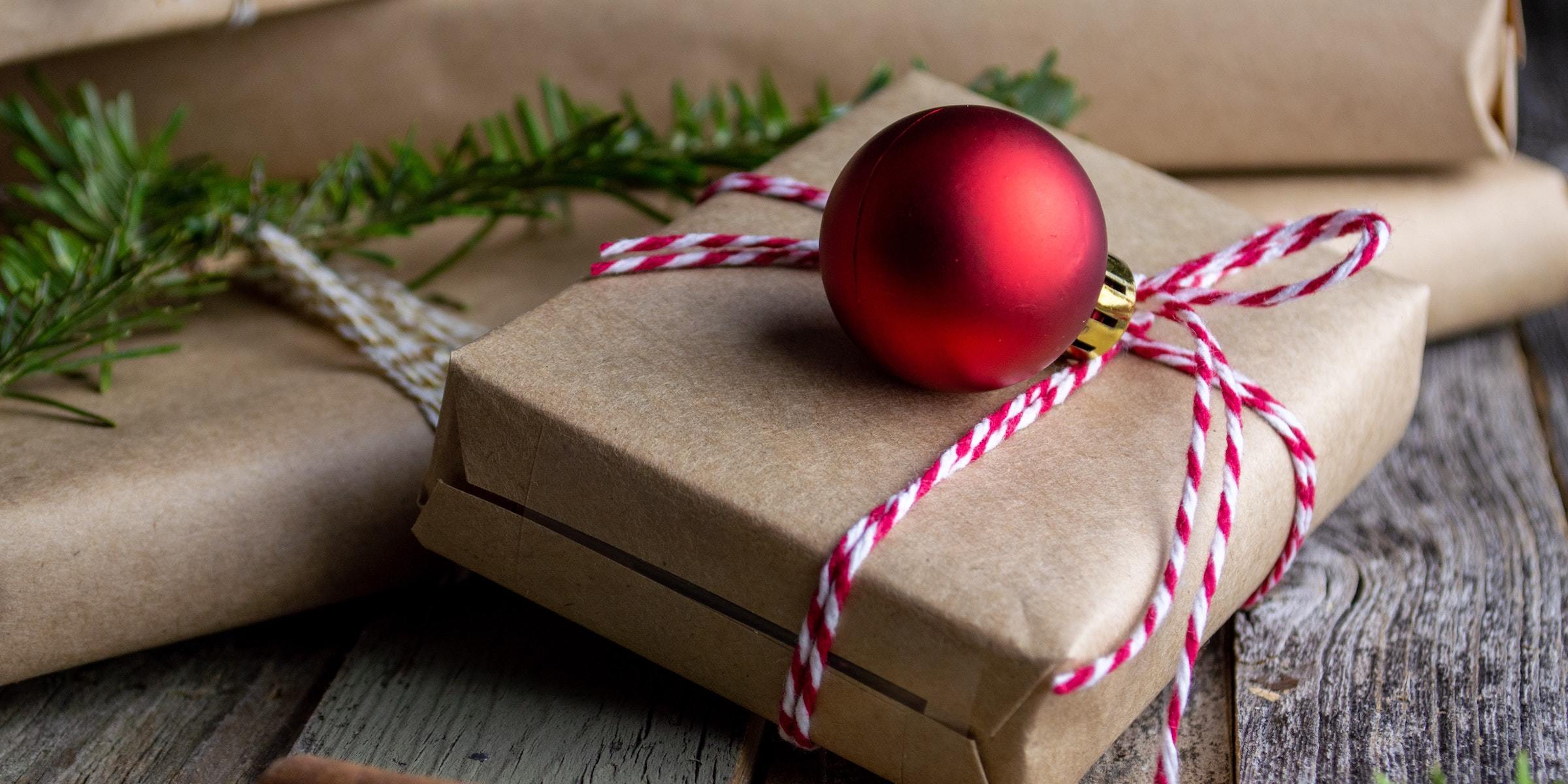 Gifts
Make your gift even more meaningful by skipping the single-use plastic packaging. Thinking about your loved ones and the planet? Now that's the best gift of all.
Look at alternative types of gift wrapping: newspaper, old paper bags and rolls of craft paper are all great options.
Spruce up your homemade gift wrap by decorating it with drawings, fresh sprigs of herbs, Christmas tree clippings or dried fruit.
Use natural twine to tie up packages, make bows out of old fabric scraps or try ideas on how to wrap gifts without needing tape or ribbon.
Check out Surfrider's Holiday Gift Memberships to give the gift of clean water and healthy beaches.
Shop local or at zero waste sites that are dedicated to shipping with minimal packaging.
Get creative with your gifts this year! Gifting a community supported agriculture (CSA) box, a subscription to a streaming service, a DIY gift or a donation made in someone's name are all meaningful gifts that are thoughtful and plastic-free.
If 2020 has taught us anything, it's how valuable time spent with loved ones can be. Skip the traditional gifts altogether and focus on what really matters. Give the gift of time, attention, and create lasting memories with those you love - even if it means having a virtual game or movie night. Movies like a Christmas Carol or It's A Wonderful Life can always remind us about the true meaning of this special season.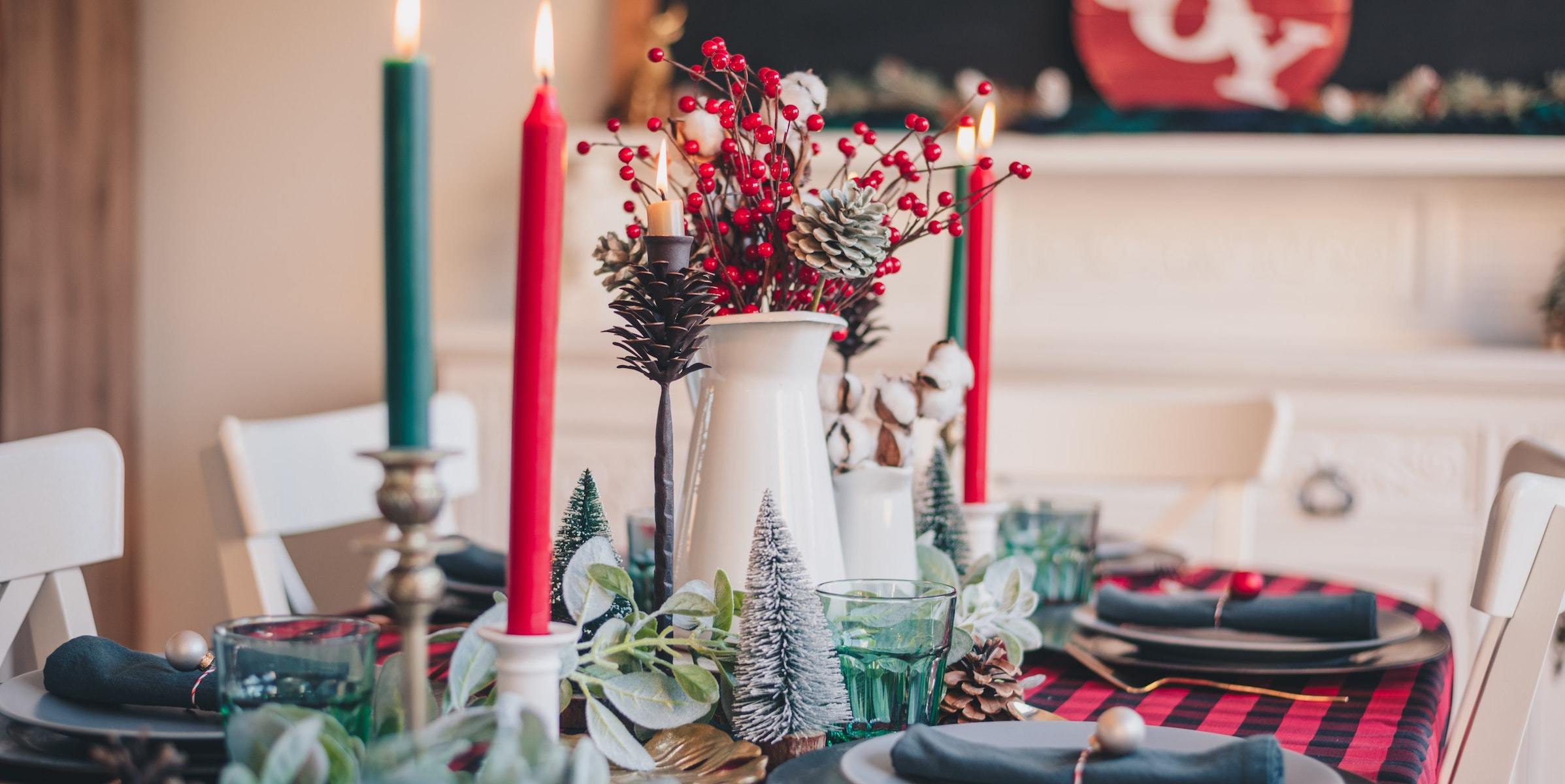 Gatherings
The holidays might look a little different this year with COVID-19, but that doesn't mean you can't spend quality time with your loved ones while being safe and single-use plastic-free.
Follow local and state guidelines for gatherings and do not gather if you are feeling unwell. Be sure to check the CDC for safety guidelines on how to sanitize surfaces and dishes.
Host a virtual holiday party with your loved ones. Set a theme, dress up and enjoy an evening, worry-free. You can even use some apps to play games or watch holiday movies together.
If you choose to gather, make sure to wear a reusable mask to protect yourself and others and practice social distancing.
Single-use plastics are not necessarily safer than reusables. Have protocols in place for serving and cleaning up so that you can use reusables and avoid waste.
Try to make your holiday meals from scratch and avoid convenience foods packaged in plastic. Nothing beats a big batch of homemade mashed potatoes!
Skip the buffet and have one person serving dinner to avoid any unnecessary contact with serving utensils. This way, you can still use your reusable dishes and serveware without worrying about cross contamination.
If you already have plastic holiday decor or gift wrap, don't throw them out. Continue to reuse items you already have until you no longer can and try to dispose of them properly. If you no longer want them, try to donate them to charities or re-gift them to friends and family. Nobody is perfect and after the year we've all been through it can be difficult to make an extra effort to reevaluate our holiday traditions. Or perhaps, after all the change we've been through, this is the best year to consider switching things up. We've all learned to be a bit more resilient and adaptable which can be useful traits when it comes to living a sustainable lifestyle. The best we can do is to make better choices moving forward as we continue to learn about the impacts of plastic pollution. Check out Surfrider's Plastic Pollution Initiative page to learn more and find ways to get involved in the fight against single-use plastics.