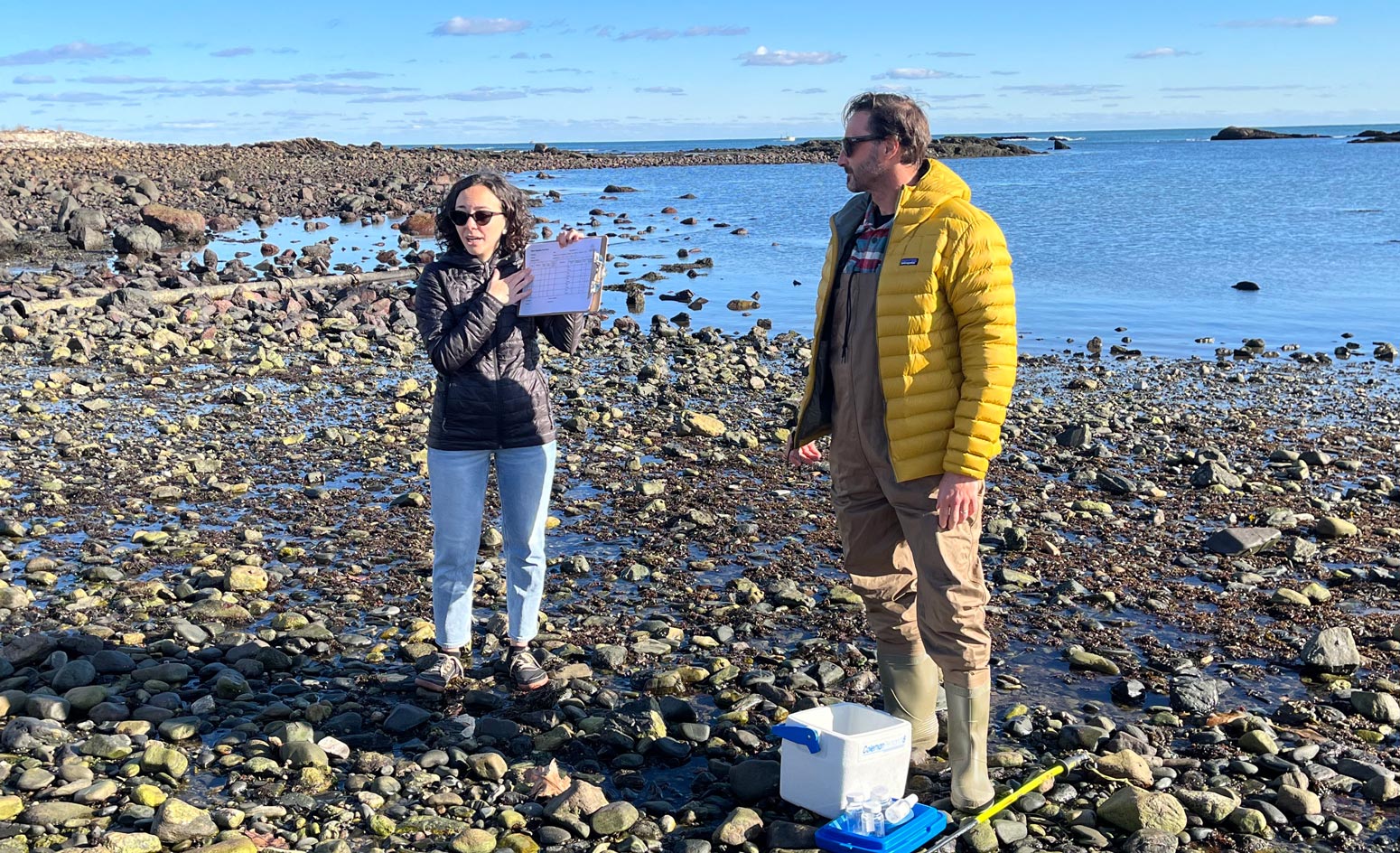 05.08.23
Small Blue Water Task Force programs help fill in big seasonal gaps in Northern states
By Michelle Parker-Ortiz
The New England and Mid-Atlantic coast is known for quaint seaside towns, idyllic sandy beaches and rolling dunes speckled with seagrass. Every summer, a growing number of visitors flock to the family-friendly vacation destinations along this stretch of coastline. These visitors support a robust and largely seasonal tourism economy that is vital to the livelihoods of most people who live in these coastal communities.
As beaches in this region see the most traffic during the summer, the government agencies responsible for protecting public health typically only run their water quality monitoring programs from Memorial Day to Labor Day. Funding constraints force health agencies to limit their monitoring season and focus their sampling programs to cover popular lifeguarded beaches, typically on the Atlantic Ocean. This leaves major gaps in coverage where and when people are recreating in the water. Families with small children often prefer to play in calmer waters, such as bays, harbors and coastal ponds, where the agency programs are not testing. During the cooler, off-season months, when agency beach programs stop completely, coastal recreation is entirely unprotected. This is particularly problematic during the fall, when ocean waters in the area remain warm, tourism is still relatively high, and the region experiences good swell conditions during hurricane season.
Hurricanes and even less powerful coastal storms also bring heavy rains and flooding to coastal communities, causing sewage failures and putting public health at risk. Much of the Northeast is still serviced by inadequate wastewater infrastructure, such as combined sewers and septic systems, which spill and leach untreated sewage into local waterways during even small rain events.
Testing the Water
These pollution concerns and gaps in monitoring coverage have inspired a number of chapters on the East Coast to start Blue Water Task Force (BWTF) programs in recent years. The common goals for these chapter programs are to extend the coverage of agency beach programs to inform safe, year-round coastal recreation and to build awareness of local pollution problems.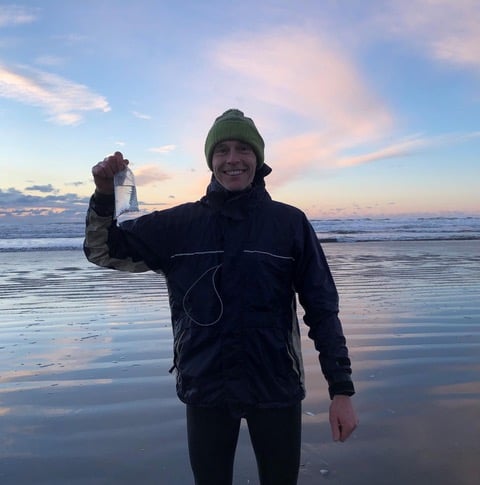 Maine: Surfrider's Maine Chapter launched its water testing program in January 2022, after aligning sampling protocols and receiving training from staff at the Maine Department of Environmental Protection. Chapter volunteers collect water samples and bring them to a local lab, Katahdin Analytical Services, for processing during the colder, off-season months. This testing augments the Maine Healthy Beaches Program that runs only during the summer. The Maine Chapter started small by first testing one pilot site at Higgins Beach. The program has since expanded to cover four ocean beaches with the help of newly recruited volunteers. While most of the test results reflect safe water quality conditions, the chapter did measure an extremely high bacteria concentration (over 10x the state health standard!) in a sample collected at Higgins Beach in February, 2023. The chapter volunteers were glad that they were able to provide a warning to surfers in their community of this potential health threat. This incident illustrates why year-round testing is really necessary to protect public health and safe recreation, even in a state as far north as Maine.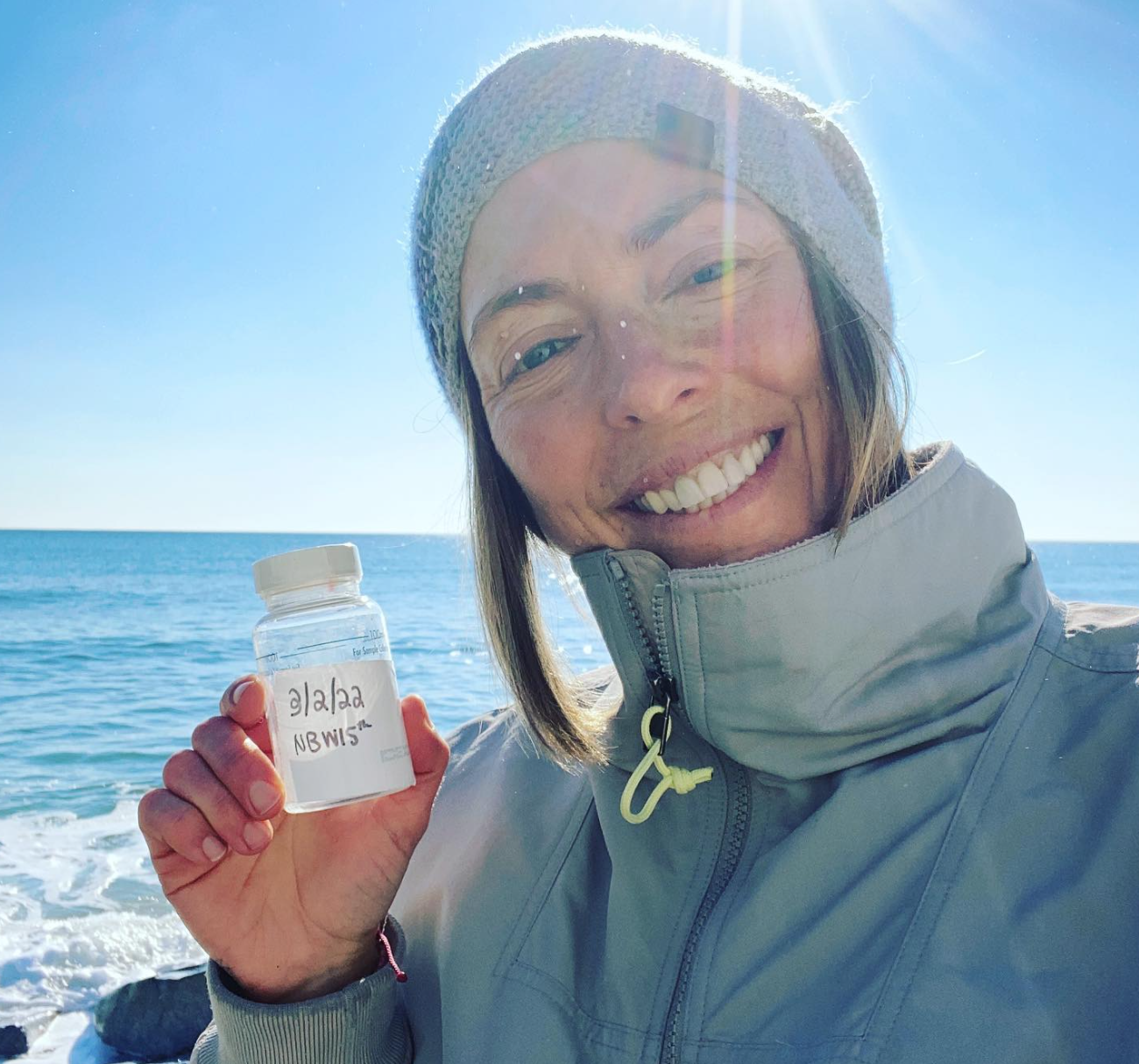 New Hampshire: The New Hampshire Chapter launched its current BWTF program during the fall of 2019 in cooperation with the New Hampshire Department of Environmental Services (NHDES). Similar to Maine, NHDES runs a seasonal beach monitoring program from Memorial Day to Labor Day and the chapter's program takes over during the cooler, off-season months. BWTF volunteers collect samples on a biweekly basis from five ocean beaches. All samples are processed at the Jackson Estuarine Lab at the University of New Hampshire. While most of the chapter's test results indicated low bacteria levels during 2022, they did measure a high bacteria count that exceeded the state health standard at North Beach in December. This potential health risk would not have been detected had the chapter not been out testing.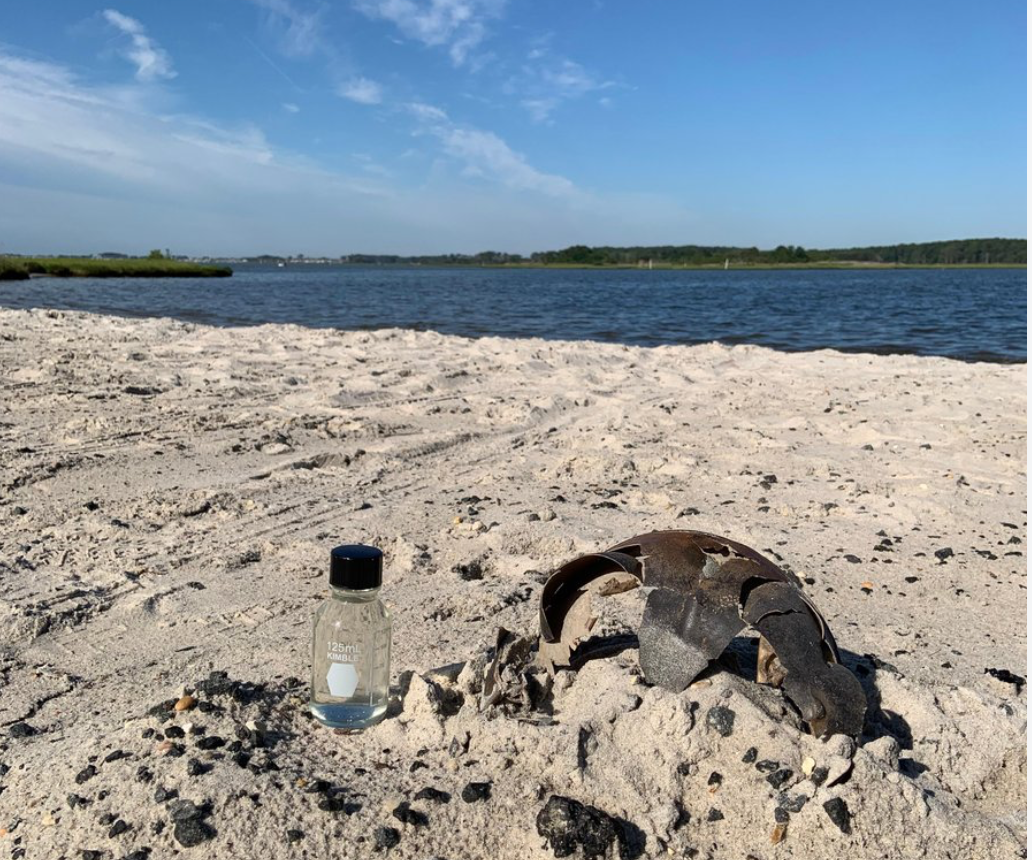 Delaware: The Delaware BWTF program is another example of a small program that does a good job of filling in the gaps left by the state's seasonal beach program. As with most other states along the East Coast, the beach testing program conducted by the Delaware Department of Natural Resources and Environmental Control (DNREC) only extends from May to September. When the Delaware Chapter first launched its BWTF program in early March 2022, the volunteers began by testing two popular surfing beaches - Herring Point and Indian River Inlet. All samples are processed at the College of Earth, Ocean & Environment Citizens Monitoring Program at the University of Delaware.
When the state's program took over testing these ocean beaches during the summer, the chapter temporarily refocused its volunteer efforts to sample two popular bay beaches that were not covered by DNREC. In the fall, they started testing the ocean beaches again. While the ocean sites have all tested clean thus far, the bay beaches have resulted in high bacteria counts a handful of times. This information has been valuable to people who recreate in the bay, especially families with young children that prefer the calmer water there to the surf at the ocean beaches.
Communicating Results
After all BWTF test results are posted online, the chapters use their social media channels to share the data with their followers and the public. Because of the close relationships they have with their state agencies, the leaders in these chapters will also email beach program staff when their results exceed water quality standards or when other concerns arise. These communication efforts to share data are critical to provide people with the information they need to recreate safely in the water and to build awareness of local pollution problems so they can ultimately be fixed. Visit Surfrider's BWTF website to see where these chapters are testing and view the results in Maine, New Hampshire and Delaware.