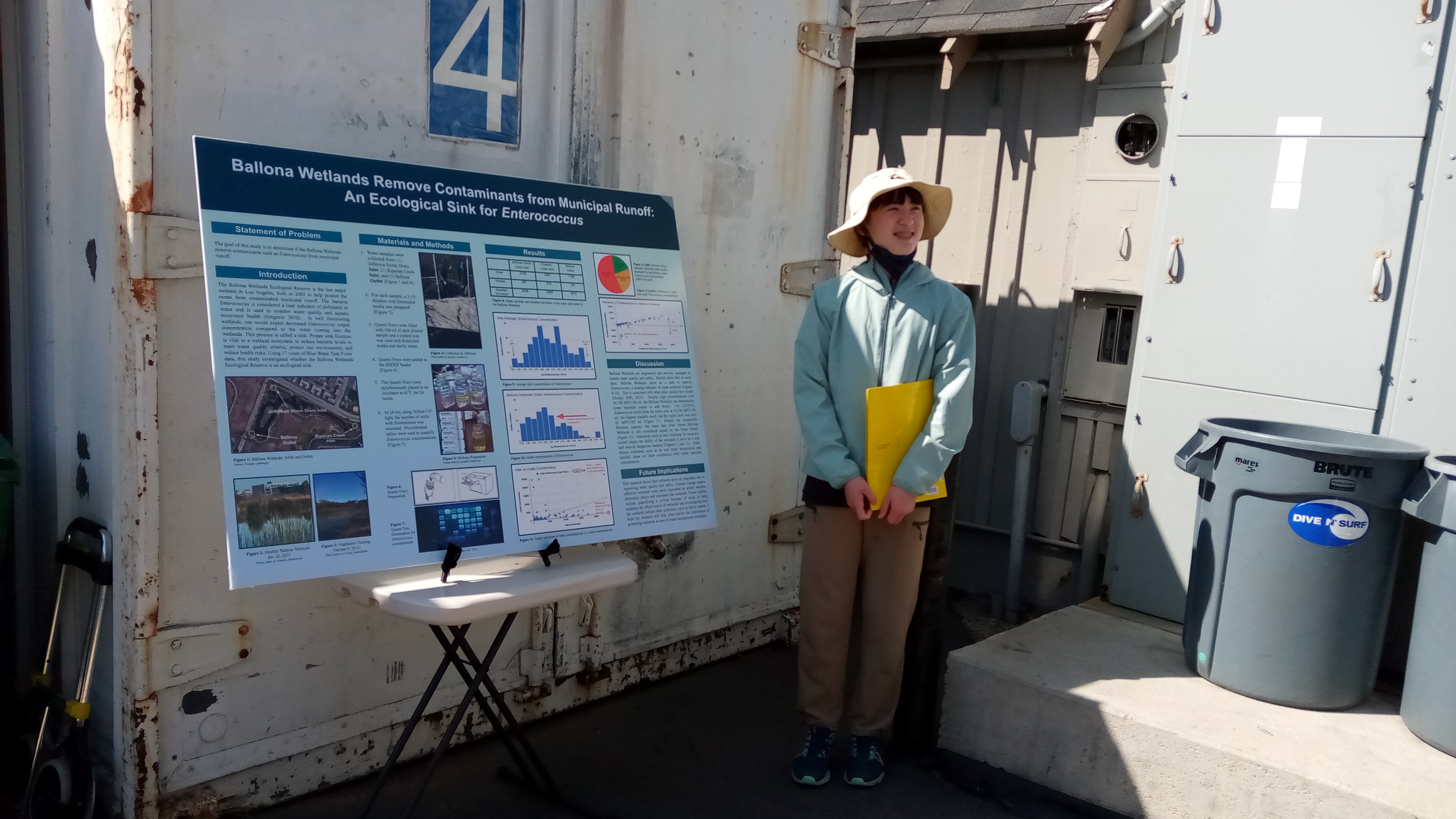 The South Bay Blue Water Task Force (BWTF) is one of the longest-running water testing programs in the Surfrider Foundation's national chapter network. Dubbed 'Teach & Test' locally, this chapter program has been measuring bacteria levels at South Bay beaches with the help of hundreds of local school teachers and students since its inception in 2004. The goal of the program is to educate students and raise community awareness of the water quality issues and environmental challenges facing the South Bay community. By doing so, the chapter is striving to reduce environmental impacts and improve conditions at the beach for all members of their community and for local wildlife.
Recently, a student from the South Bay BWTF Teach & Test program named Annalia Henderson conducted an independent research project using the program's past BWTF results to look at how marshes and other natural systems are important to improving water quality and safety.
In her research, Annalia looked at past BWTF results showing fecal bacteria trends from three sampling sites that are monitored by South Bay's BWTF program- Ballona Wetlands Marsh at Jefferson Inlet, Ballona Riparian Corridor Inlet, and Ballona Freshwater Marsh Outlet. By examining historical fecal bacteria data for these three sites, Annalia was able to observe the filtration potential of the Ballona wetlands. Her findings show that, despite high concentrations of over 24,196 MPN/100 mL of fecal bacteria enterococcus at inlet sites, the Ballona Wetlands can dramatically lower bacterial counts to safe levels once water reaches the outlet.
Annalia is a freshman from Palos Verdes High School, and entered this research project into the Palos Verdes School District Science Fair, for which she received first place in Environmental Engineering. To view her research in detail, check out her poster presentation by clicking the image below.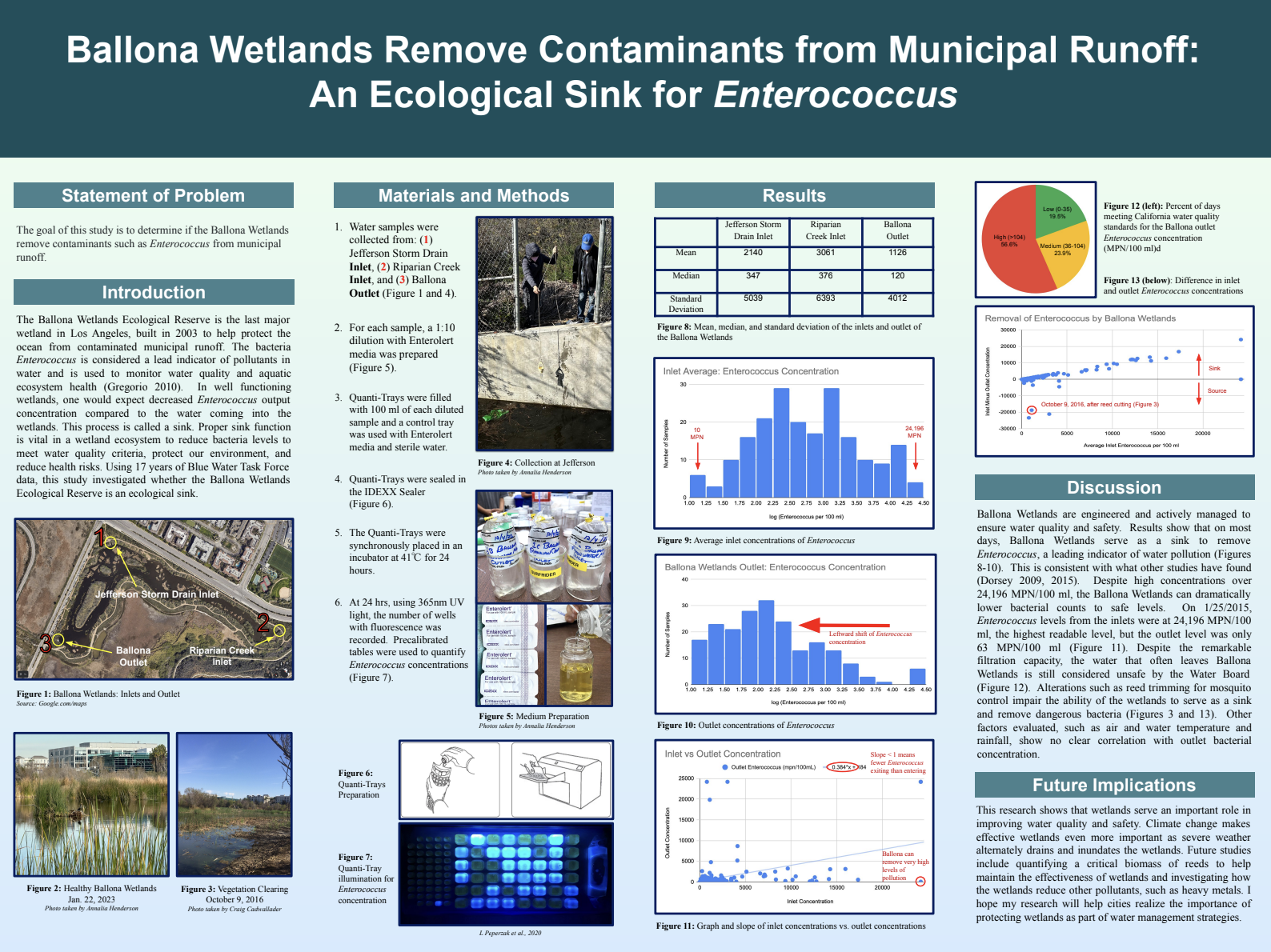 Since sharing this research with Blue Water Task Force volunteers, Annalia has been working on further analyzing filtration potential of other wetlands in California using historical BWTF data. She is currently collaborating with the San Luis Obispo Chapter to look at Pismo Beach Estuary, after presenting her research to chapter volunteers.
Special thanks goes out to Mary Simun, South Bay BWTF Coordinator and Teach & Test Lead, for offering this great opportunity to students in her program, and further encouraging her students to be excited about water quality! Another special thanks to West Basin Municipal Water District for funding the Teach & Test program for more than 16 years!