08.23.22
Surfrider Volunteers Gather Public Comments Opposing New Offshore Oil and Gas Leases at Vans US Open
By Rachael Cushing
The Surfrider Foundation has participated as a nonprofit partner of the Vans US Open of Surfing for several years, with exhibits and activities ranging from beach cleanups and opportunities for attendees to take action, to speaker panels and in on-air interviews featuring Surfrider leadership and staff experts throughout the contest. This year, in celebration of the return of the Vans US Open to Huntington Beach, and in honor of the 2021 oil spill that devastated Orange County's beaches and coastal waters, the Surfrider Huntington/Seal Beach Chapter joined Vans once again to host an exhibit over both weekends of the contest event.
Vans has supported Surfrider's mission as a Surf Industry Coastal Defender for many years, and beyond their annual support, the Vans and VF Foundation teams have contributed additional, focused support for Surfrider's work in their own backyard in Huntington Beach surrounding the US Open, and in response to the OC Oil Spill in October 2021.
At this year's US Open, the Surfrider Foundation Huntington/Seal Beach Chapter hosted an exhibit opposing new offshore oil drilling in US waters, focused on gathering public comments opposing new oil and gas leases in the proposed five-year offshore drilling plan. At the chapter's exhibit, guests were able to sign postcards with their own personal message to the Department of the Interior in support of Surfrider's #NoNewLeases campaign. At the US Open alone, between 500 and 600 handwritten public comments were gathered, along with many comments that were submitted digitally, through Surfrider's Take Action Alert.
You can learn more about the issue in this Coastal Blog post, and if you weren't at the US Open, it's not too late to join us in submitting your own public comment — you can do so now, here!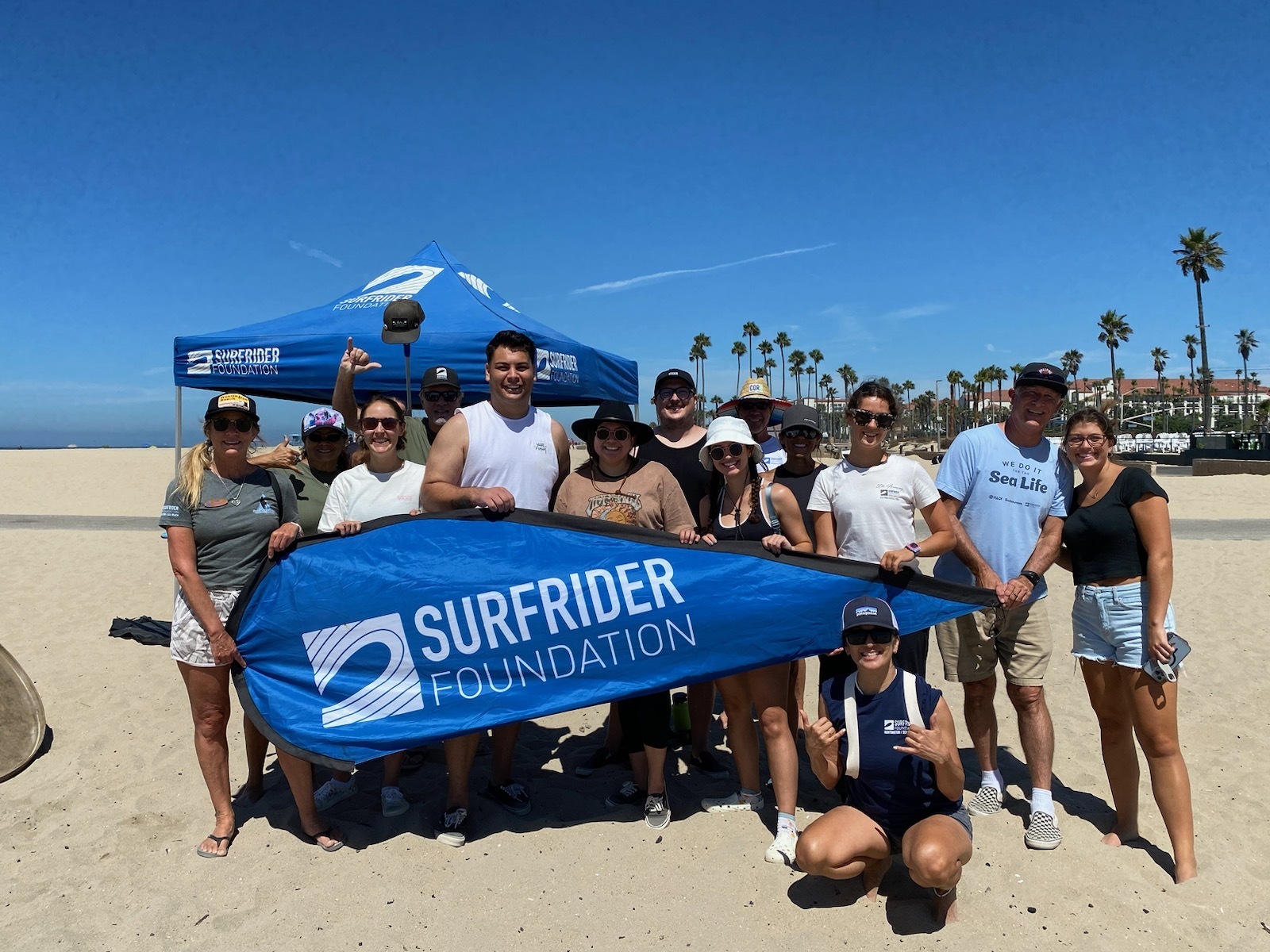 As a brand rooted in youth culture, Vans recognize the responsibility they have to protect the environment for future generations. Vans has committed to reducing their overall environmental footprint by reducing greenhouse gas emissions, designing new packaging solutions with sustainability in mind, and reimagining the lifecycle of their products by 2030. As the title sponsor of the US Open, a goal for Vans in curating the event was to keep environmental stewardship at its forefront, through onsite activations in partnership with Surfrider and seven other nonprofit organizations dedicated to ocean and coastal conservation.
After the US Open's conclusion, Vans and the Surfrider Huntington/Seal Beach Chapter hosted a public beach cleanup with 35 participants including Vans employees, and collected 115 lbs of trash and recycling from Huntington State Beach. Among the items collected were over 300 cigarette butts, 1 boogie board, 200 bottle caps and thousands of pieces of plastic wrappers and small styrofoam bits.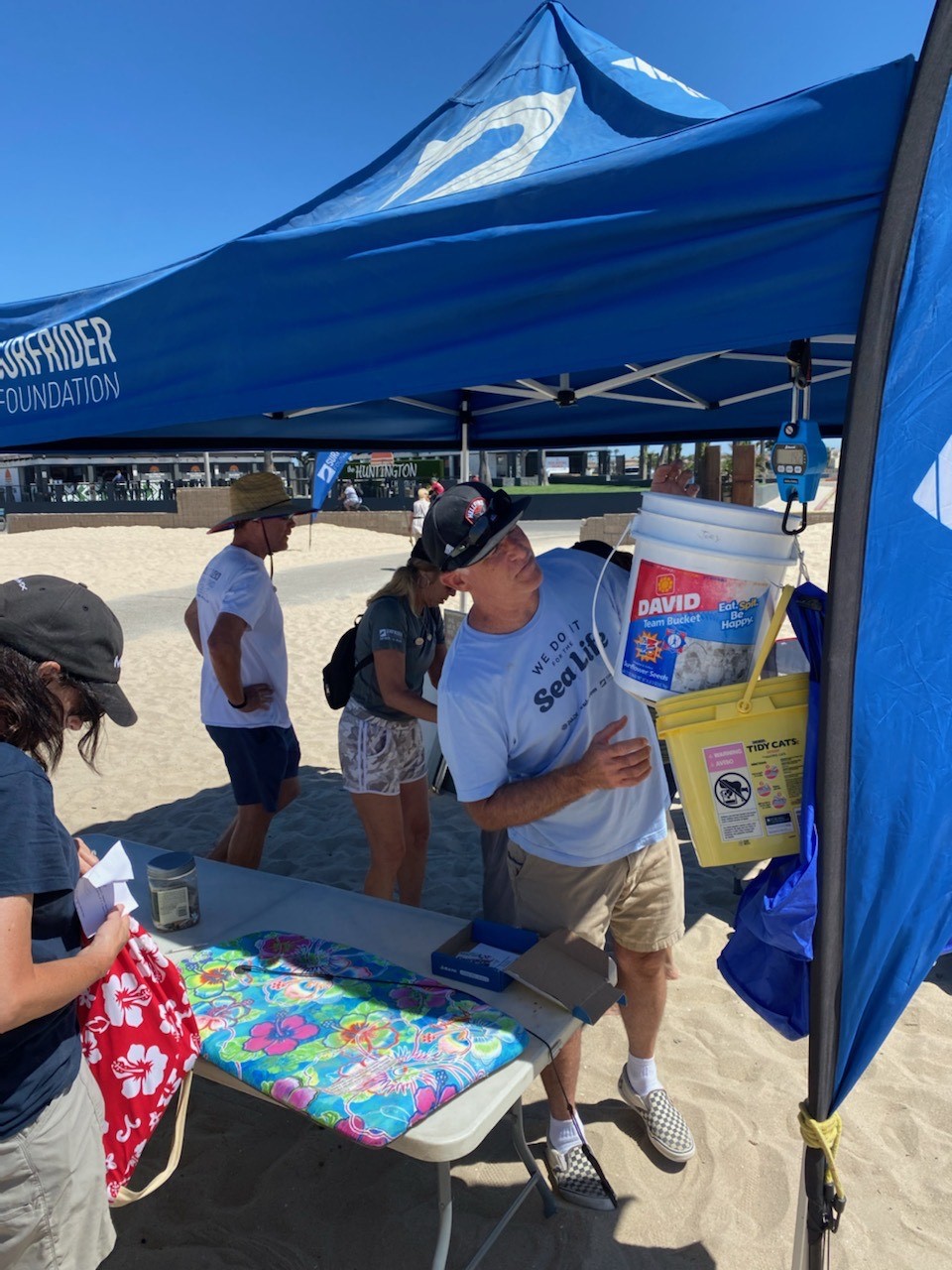 Thanks to our partners at Vans for the opportunity to engage with event attendees at the US Open of Surfing, and for their ongoing support for Surfrider's mission to protect clean water and healthy beaches, for all people! Learn more at vans.com.
And thanks to the incredible Huntington/Seal Beach Chapter volunteers, for all of their dedication to raising awareness and making an impact in their community! Find a beach cleanup or Surfrider event near you by visiting volunteer.surfrider.org.