06.28.22
Surfrider's 2021 Beach Cleanup Report: Program Revival Leads to Record Breaking Results
By Jennifer Hart
The Surfrider Foundation is pleased to release the 2021 Beach Cleanup Report. The third annual report highlights the impacts of our national Beach Cleanup program during 2021 and presents regional stories, current science and how our network was able to have our most successful year yet.

DOWNLOAD THE BEACH CLEANUP REPORT

Surfrider's Plastic Pollution Initiative uses a multi-pronged approach and the Beach Cleanup program is the first step in reducing the amount of plastic ending up in our waterways, on our beaches and ultimately in the ocean. Beach cleanups play a critical role in addressing the plastic pollution crisis. They allow us to learn about the types of plastic that are found on our beaches and provide an entry point for people to learn more about the impacts of single-use plastics on our environment. Our volunteer chapter network conducts local beach cleanups across the nation and removes hundreds of thousands of pounds of trash and recyclables each year. By collecting data during cleanups, we can get detailed information about top littered items and use this data to influence policies at local, state and national levels.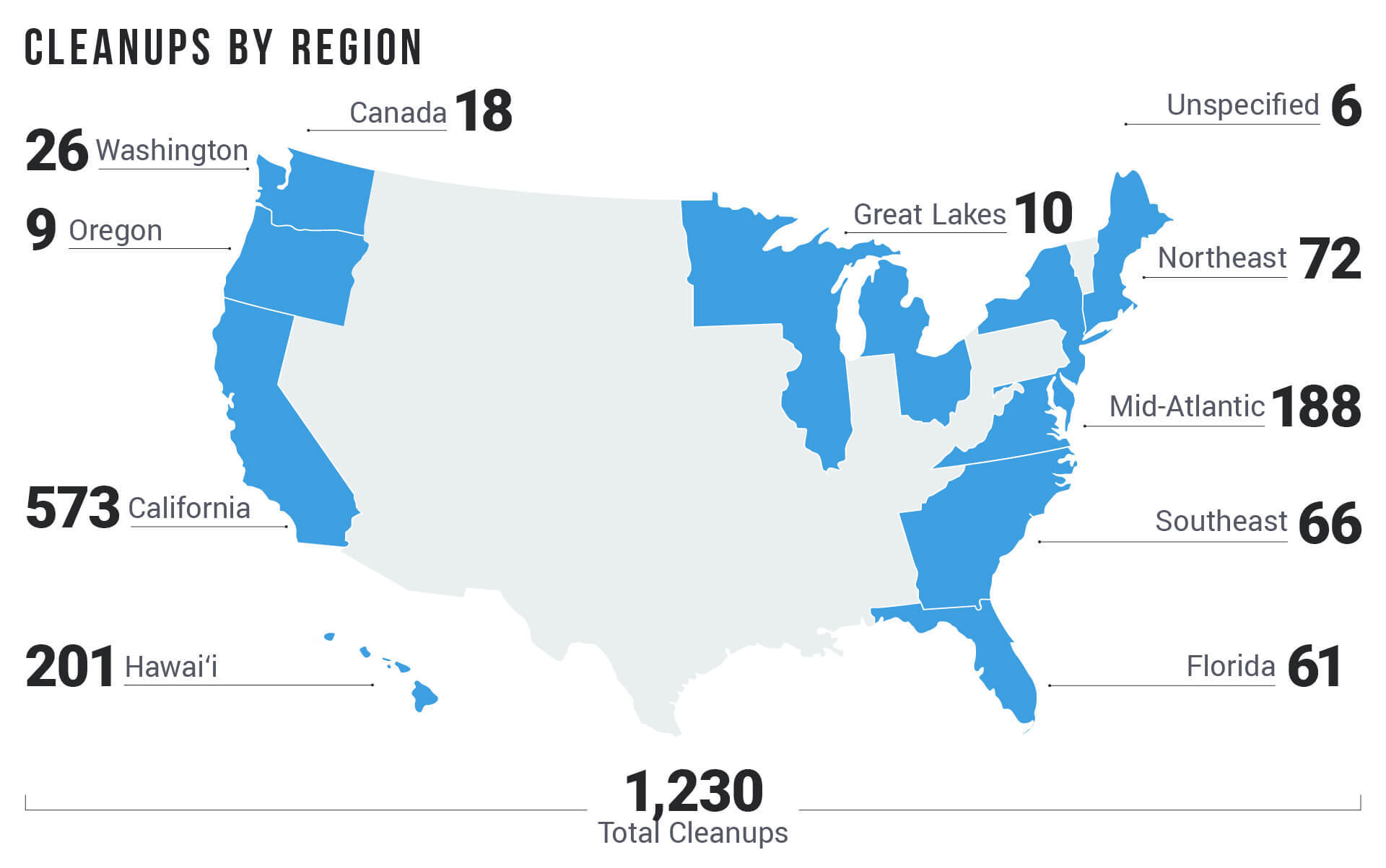 Surfrider activists emerged from 2020 hungry to tackle plastic pollution. As the U.S. began to reopen in 2021 due to the COVID-19 pandemic guidance, our communities worked to navigate the realities of the new landscape. With opportunities to attend in-person cleanups and continue to host solo cleanups, we were able to engage people on every level. This led to a record-breaking year for Surfrider as we surpassed a longstanding goal of having 1,000 cleanups recorded in our database. We also increased our cleanup impacts across the board from 2020, nearly doubling the number of volunteers engaged and the total weight of trash collected during cleanups. Together, across 1,230 beach cleanups, 15,864 volunteers removed nearly 170,000 pounds of trash and recycling to ultimately reduce the flow of plastic pollution into our ocean.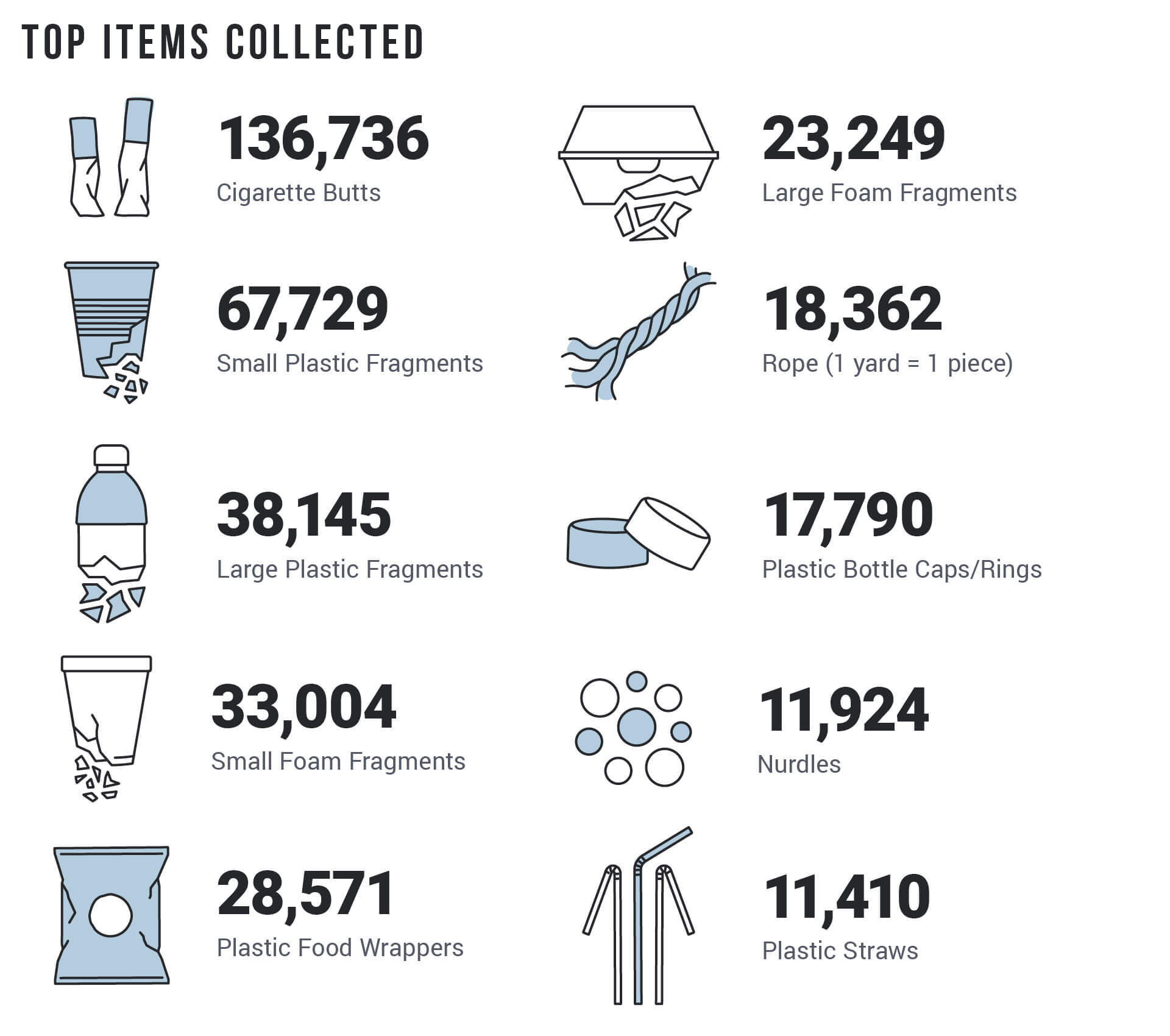 As Surfrider juggled the return to in-person activities and the growing popularity of solo cleanups, we worked to expand the Beach Cleanup program to better accommodate all types of cleanups. Last year, we soft-launched a collaboration with the Marine Debris Tracker phone app. This helped the program to better engage Surfrider Student Clubs and also helped us to begin broadening the geographical range of Surfrider's dataset.
The 2021 Beach Cleanup Report features regional stories from our chapter network to show how Surfrider chapters and student clubs worked to make their communities better in 2021. From reigniting the sense of togetherness through new in-person events, to incredible multi-state grant opportunities to expand plastic pollution reduction work, the beach cleanup program provided a channel for activists to come together and join forces to leave special places better than how we found them.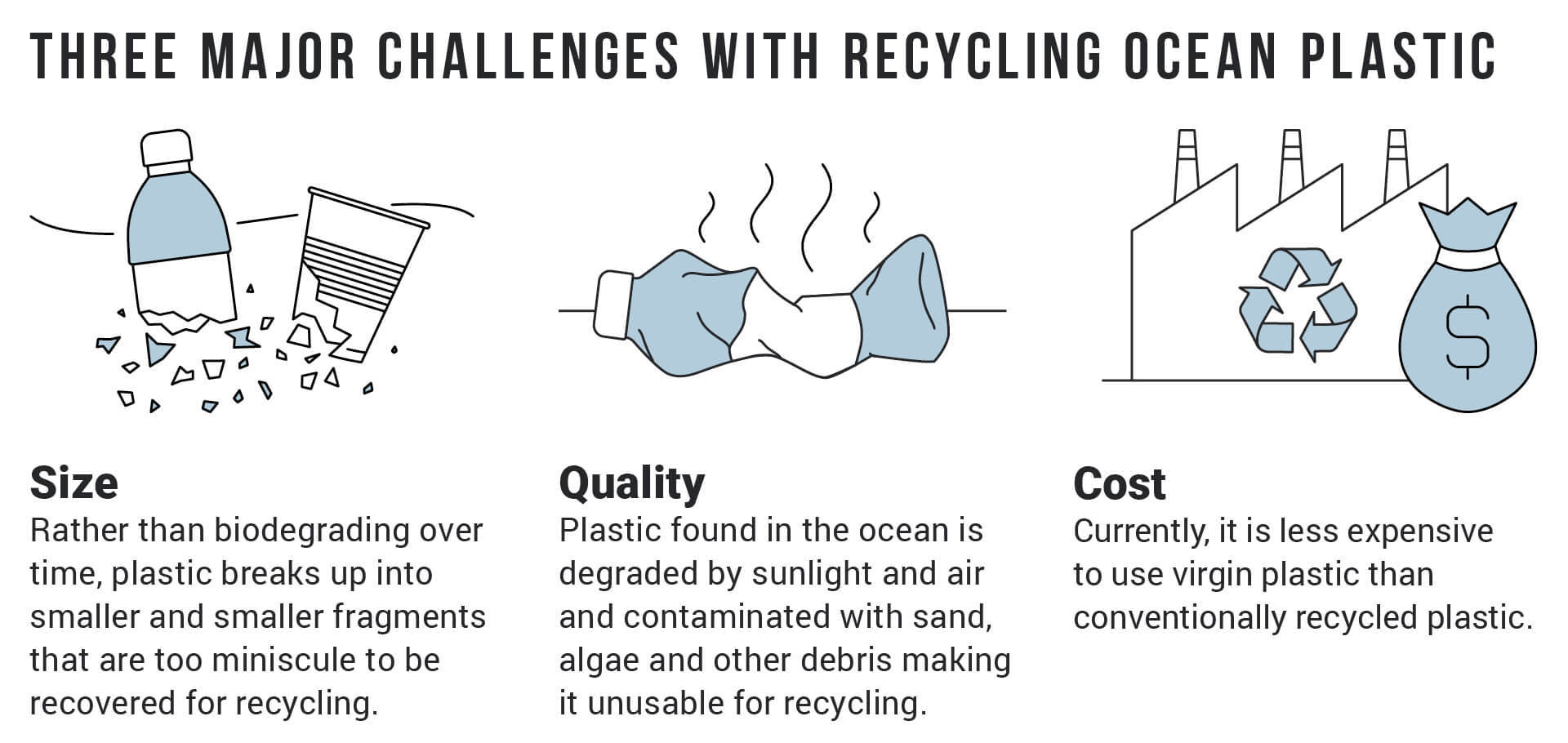 The report also explores the complex realm of ocean plastic and its practical uses, or lack thereof, as a material to create products. There has been a rise in brands deeming their products made with ocean plastic more "green" but things aren't always as simple as they seem. We explore what exactly is ocean plastic, what the challenges are of actually recovering it for use, and the dangers of greenwashing, whether intentional or not.

A growing area of interest in the realm of plastic reduction policy has been the prevalence of balloon pollution, whether the result of intentional release or not. Balloon pollution is harmful to humans, wildlife and the planet and just within the last six years, nearly 9,000 balloons have been collected during Surfrider beach cleanups. In the 2021 Beach Cleanup Report, our policy experts share their thoughts on balloon pollution and a Balloon Policy Toolkit to help shape successful balloon laws. We also highlight a success story from our Eastern Long Island Chapter and how they were able to use cleanup data and community support to prevent balloon pollution on their beaches.

In 2018, the Better Beach Alliance was founded by Surfrider and surf lifestyle brand partner REEF to help grow the impacts of Surfrider's Beach Cleanup program by educating and inspiring new volunteers to get involved. Each year, the Better Beach Alliance seeks to bring together and empower businesses, communities and individuals to each play an important role in enacting meaningful change for our planet. Critical support from Better Beach Alliance title sponsor REEF helped to ensure the program's continued growth and innovation in 2021. With improved individual data reporting, Surfrider had an overall increase in direct program impacts throughout 2021. This allowed the Better Beach Alliance to surpass two major milestones by hosting more than 1,000 cleanups in one year, and removing over one million collective pounds of trash from beaches and waterways in the U.S. and Europe since the program's inception.

The complete 2021 Beach Cleanup Report is available to view here. We're incredibly grateful to have a dedicated network of volunteers and sponsors who share our love for the ocean. We encourage you to join us by connecting with your local Surfrider chapter to participate in this beach cleanup program that provides crucial data to implement widespread changes to stop plastic pollution at the source. When we all work together to fight single-use plastics, we can keep our ocean and beaches clean from plastic pollution today and for future generations.