This year has been one of major challenges and progress for our ocean. The devastating climate-fueled 2022 Atlantic hurricane season, accelerating erosion of beaches, pollution related algal blooms in Florida, and dire global warming trends were a wake up call for urgent action to address the threats to our climate, coasts, and ocean.
Wake up we did.
This year we saw the largest investment in history in clean energy and climate solutions through the Inflation Reduction Act. California passed the country's most comprehensive plastic pollution prevention measure to date. Meanwhile, to address clean water at our beaches, the U.S. allocated historical investments in ocean water quality testing and infrastructure.
The Surfrider Foundation and our powerful network of chapters and student clubs across the country were there every step of the way for these wins and more. This year, Surfrider's national network worked tirelessly to clean up our beaches, advocate for clean, accessible and protected coastlines, restore coastal wetlands and dunes, and inspire communities to take action.
Here are some of our most significant achievements in 2022.
Won 53 coastal victories at local, state and federal levels to protect our coastlines, reduce the amount of plastic waste entering our ocean, improve water quality on our beaches, help coastlines adapt to climate change, and maintain open coastal access for all people.
Kept 4.2 billion items of plastic out of circulation through grassroots advocacy for plastic pollution prevention laws.
Removed more than 70,550 pounds of ocean-bound trash from beaches and waterways with the help of 24,423 volunteers.
Monitored ocean water quality at 450 sites across the country through Surfrider's Blue Water Task Force.
Helped secure more than $10 million dollars in federal funding for coastal states to run their beach water quality monitoring and public notification programs.
Passed seven state bills that improve sea level rise planning and climate change adaptation in three states.
Installed more than 12,000 native plants to restore carbon sinking coastal wetlands and dunes that buffer coastlines against storms and sea level rise.
Grew our grassroots network to 81 chapters and 130 student clubs in 26 states across the country.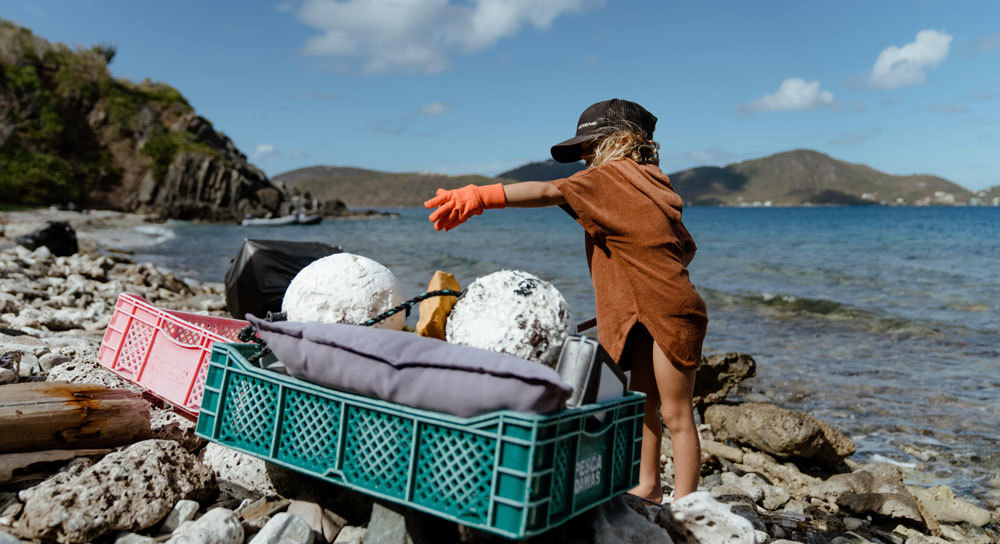 Plastic Pollution
In 2022, Surfrider achieved 20 policy victories to reduce plastic pollution in our ocean. These include: a major statewide preemption reversal in Florida that led to multiple ordinances that ban smoking on beaches; stopping balloon sales and releases, the use of unnecessary plastic utensils, and polystyrene foam take out containers in cities across California; and banning plastic straws, bags, and polystyrene in cities in Maryland and Massachusetts. Meanwhile we helped pass state laws that keep waste out of incinerators in California and require plastic products to be made with recycled content in New Jersey. Through Surfrider's advocacy efforts, more than 4.2 billion single-use plastic items will be kept out of circulation each year.
At the federal level, we continued to advocate for the Break Free from Plastic Pollution Act, a comprehensive national approach to end plastic pollution in our ocean. Meanwhile, through 900 cleanups, Surfrider's volunteers removed nearly half a million pieces of trash from beaches across the country.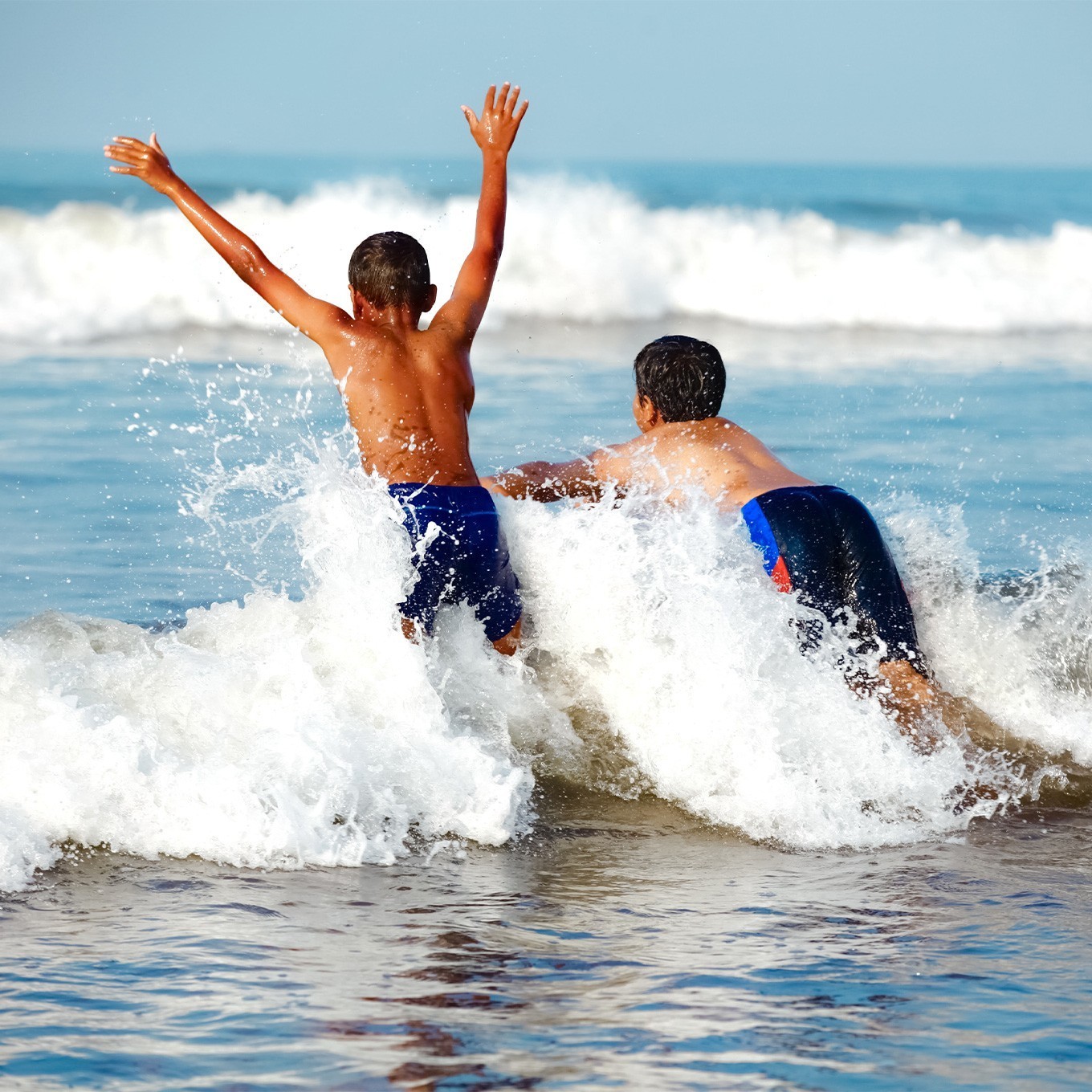 Clean Water
Surfrider won eight clean water victories in 2022 to protect ocean water quality for beachgoers across the U.S. In Hawaiʻi, Surfrider's advocacy efforts led to three successful bills that will help residents upgrade leaky cesspools that discharge 53 million gallons a day of sewage into coastal waters. On the Great Lakes, Surfrider successfully filed a lawsuit against U.S. Steel for contaminated discharges in Lake Michigan that have been polluting local coastal waters for years.
On the US-Mexico border in Southern California, Surfrider's multi-decade long effort to stop sewage pollution achieved a major milestone in 2022 that will improve ocean water quality along 20 miles of binational shoreline. In coalition with local and state governments, resource agencies, nonprofits and community groups, we filed and resolved a Clean Water Act lawsuit that will work alongside EPA programs, ensuring that over 75% of contaminated pollution flows are reduced year-round and beach closures are reduced by 95% in summer months across the region.
At the federal level, through our advocacy efforts and coalition partnerships, more than $10 million was allocated to the EPA's Beaches Environmental Assessment and Coastal Health (BEACH) Act that provides federal assistance to coastal states to run their beach water quality monitoring and public notification programs. Thanks to Surfrider's grassroots advocacy efforts, this is the largest investment in the BEACH Act to date.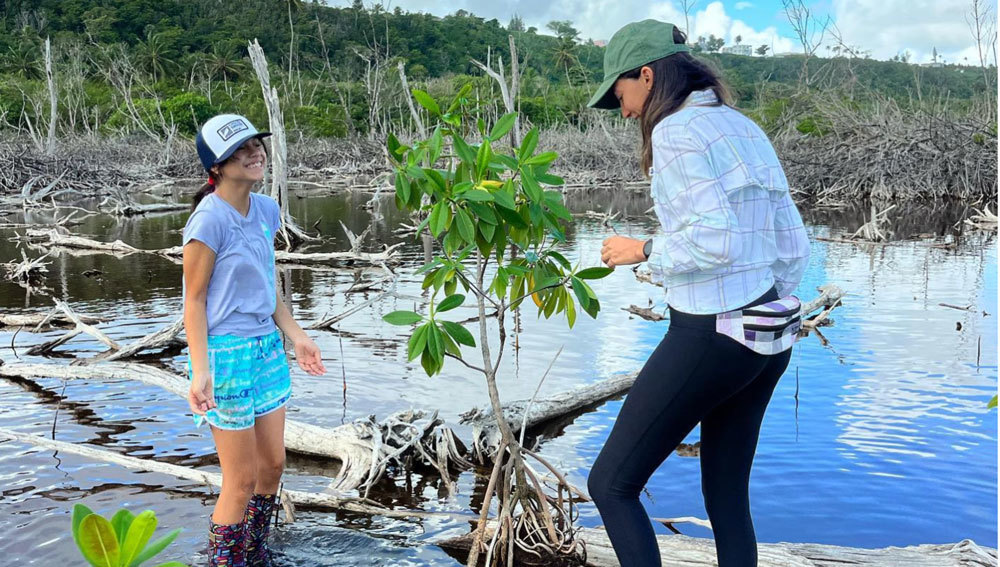 Coast and Climate
Surfrider won 13 victories in 2022 to help U.S. shorelines adapt to climate change through sea level rise planning, habitat protection, and investments in nature-based solutions. In California, Surfrider helped to stop a local measure that would have curtailed a coastal resilience project in San Francisco's Ocean Beach. In New York, our chapters and coalition partners helped stop a six mile-long sea gate in the port of New York and New Jersey, a misguided measure to slow climate impacts which would have had major ecological consequences. In Florida, Surfrider helped pass several state and local policies that protect wetlands, restore mangroves, and plan for sea level rise. To tap into the power of nature to mitigate and adapt to climate change, Surfrider helped pass policy in Washington that will result in the conservation of more than 10,000 acres of seagrass meadows and kelp forests.
At the federal level, after years of advocating for a national ocean-based climate solutions effort, congress passed the historic Inflation Reduction Act. The bill dedicates $369 billion in energy security and climate change programs over the next ten years. As the largest investment in climate solutions in U.S. history, the IRA includes significant funding for coastal restoration grants for states and tribal governments, weather forecasting, and improving environmental review processes. Unfortunately, the deal included harmful provisions related to energy development that unfairly burden the Gulf of Mexico and Alaska with continued oil drilling. Surfrider will continue to fight against offshore drilling and advocate for no new leases in the Biden administration's five year lease plan.
Meanwhile, Surfrider continued to restore coastal dunes and wetlands across the country. Our team and volunteers in Puerto Rico planted thousands of mangrove saplings and dune plants on beaches impacted by Hurricane Maria in 2017. Mangroves are blue carbon ecosystems that store more atmospheric carbon than forests on land. Surfrider's chapters in Florida, Maine, and North Carolina also restored coastal dunes, a first line of defense against storm surge and sea level rise.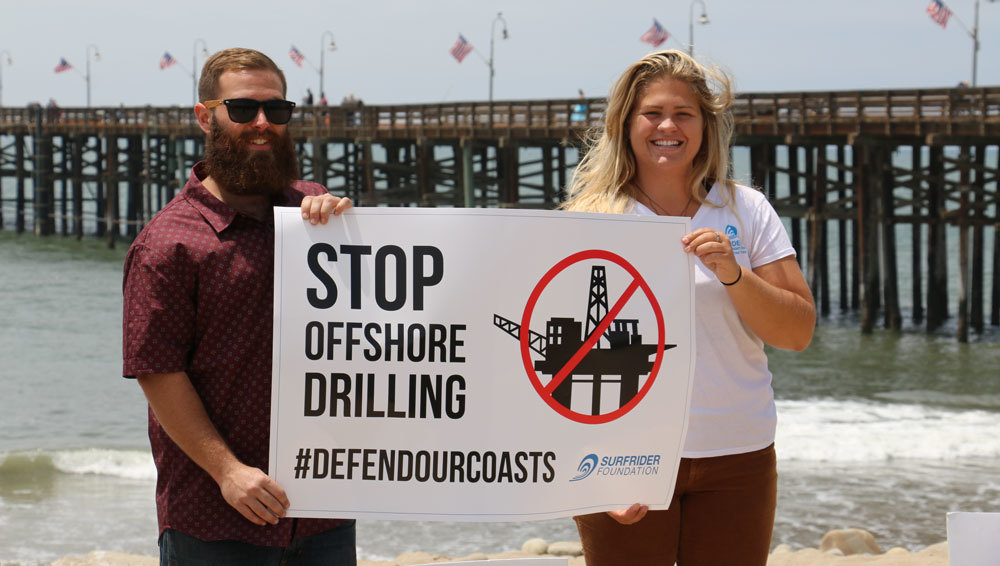 Ocean Protection
Surfrider secured five victories to protect ocean ecosystems in 2022. Among our biggest ocean protection achievements this year, Surfrider led efforts in California that successfully banned seabed mining in the state's waters. As a result, coupled with prior wins in Oregon and Washington, Surfrider has prevented seabed mining along the entire west coast of the continental U.S.
There were also other proactive ocean protection opportunities across the country this year that Surfrider helped advance. In California and in the mid-Atlantic, our grassroots network supported the creation of two new national marine sanctuaries, Chumash Heritage and Hudson Canyon, which will together protect more than 10,500 acres of offshore marine habitat including one of the deepest submarine canyons in the world and two critical whale migration corridors. Meanwhile, we provided significant input into the management plan update for Florida Keys National Marine Sanctuary to help ensure stronger protections for the only barrier coral reef in North America and the third-largest coral barrier reef in the world.
Surfrider also continued to advocate against offshore oil drilling and submitted comments on behalf of our chapters across the country against new oil leases in the Biden Administration's five year oil lease plan. While we eagerly await the next steps in the administration's plan, we are committed to the continued fight against new offshore oil and the decommissioning of existing platforms.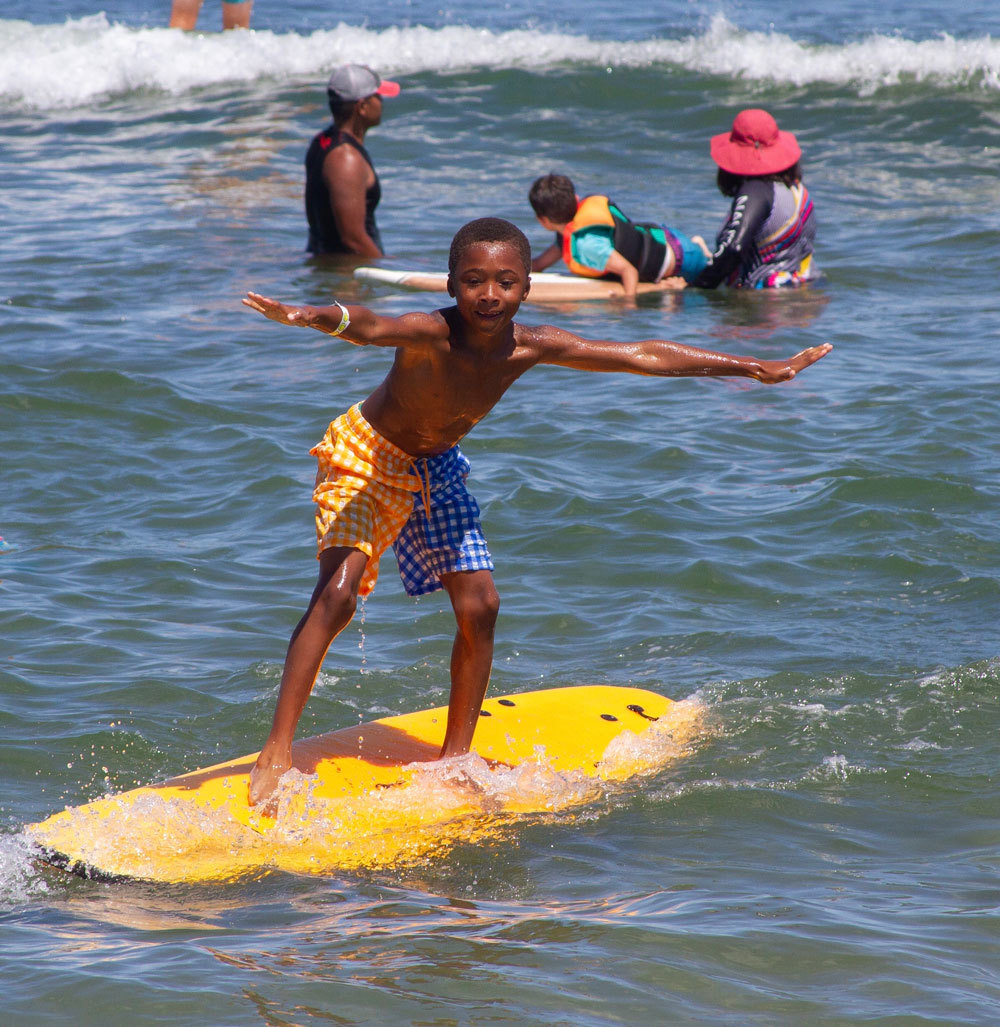 Beach Access
To maintain open public access to the coast, Surfrider had three victories in 2022. On the Lake Erie shore, we prevented the U.S. Army Corps of Engineers from constructing a breakwater and submerged wetland project on top of a popular Great Lakes surf spot known as Spitzer. In California, we helped reduce permit fees for coastal restoration and public access projects.
Surfrider actively advocated against Space X's proposed Starship Super Heavy rocket launch program's Boca Chica Launch Site in Texas which would close the only local coastal access road for 800 hours a year. The highway is the only public roadway connecting Brownsville and surrounding communities to Boca Chica Beach, a state park, and a National Wildlife Refuge. In Oregon, Surfrider campaigned to preserve the long-standing Lighthouse Beach access trail in Coos Bay.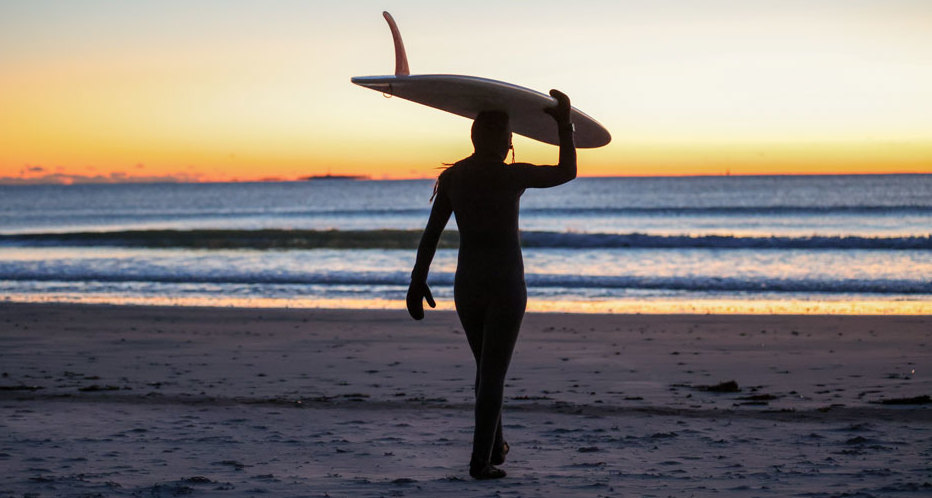 While the pressures on our coasts and ocean continue to rise, so do our efforts to combat these challenges. Our network of ocean activists and enthusiasts are on the front lines of defending what we love every single day. As we head into a new year and while the journey is never over, we know that our ocean, waves, and beaches are in good hands. If you would like to play your role and join our network, please become a member of Surfrider today.