Generating water quality data to protect public health and clean water for all people
In Hawaiʻi, life revolves around the water. As the Hawaiian proverb says, 'Ola i ka wai,' or 'Water is life.' People living in Hawaiʻi depend upon the ocean for recreation, celebrations, sustenance and cultural gatherings and practices. Additionally, more than 10 million tourists visit every year to enjoy the warm tropical waters and beaches of the Hawaiian Islands. Tourism makes up nearly 25% of the state's economy, with visitor spending at nearly $18 billion every year. Clean, ocean water is therefore not just important, it is a necessity.
Unfortunately, increasing development pressures over the last 150 years have resulted in declining water quality across the state. Stormwater, agricultural runoff and sewage failures are all major contributors to water pollution. In fact, over 53 million gallons of partially treated sewage leaches out of Hawai'i's approximately 88,000 cesspools every day. These outdated and inadequate wastewater systems leach nutrients, bacteria and other pathogens into groundwater and surface waterways, putting public health at risk and damaging coastal reef ecosystems. Cesspools and failing sewage infrastructure are particularly problematic during rain and flooding events.The Hawaiʻi Department of Health (HDOH) issues Brown Water Advisories online to warn the public of potential dangers.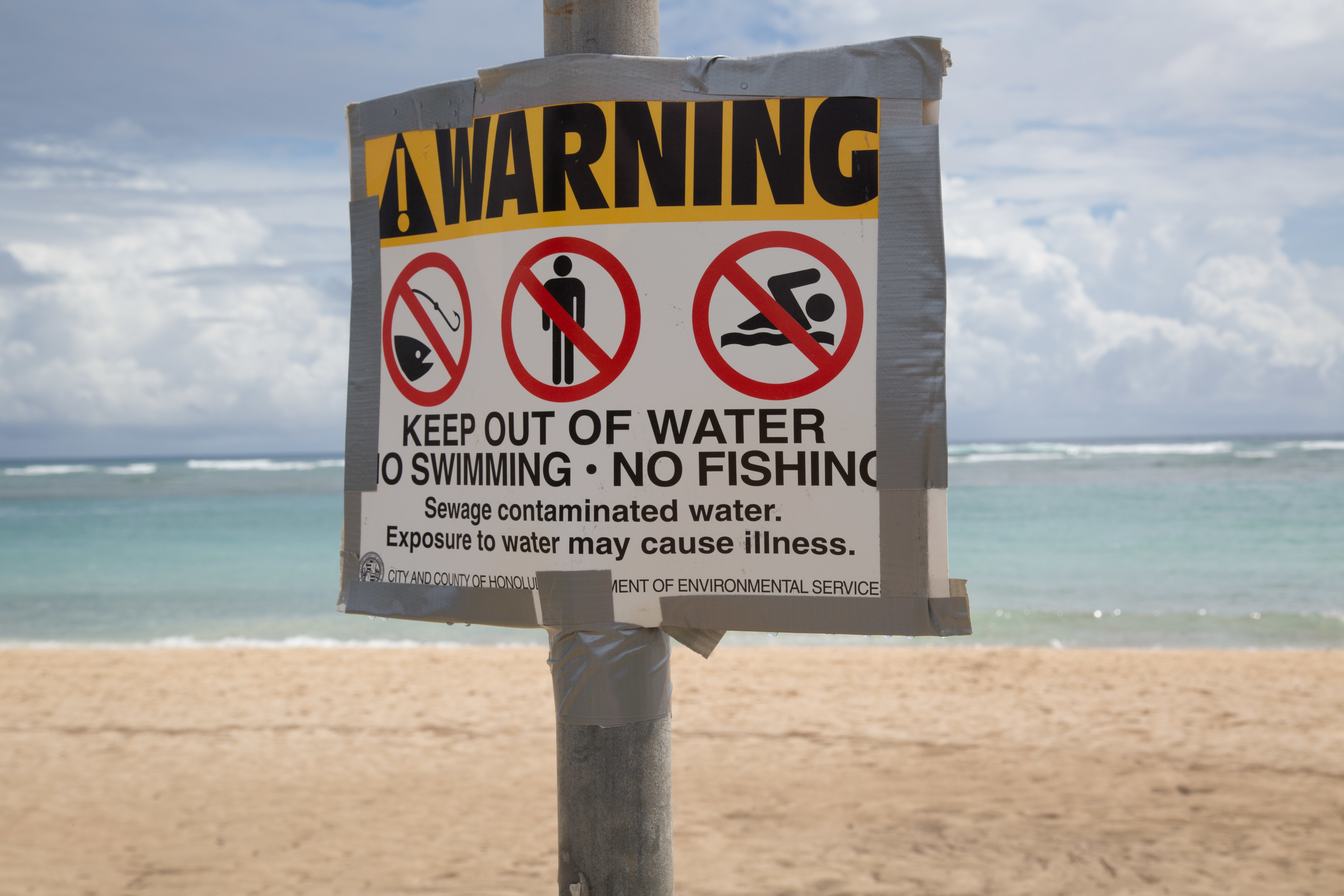 The Hawaiʻi Department of Health also runs a water quality monitoring program, funded in part by their federal BEACH Act grant, to protect public health at the beach. However, with more than 400 public beaches, 300 miles of coastline and a year-round testing season, it is a challenge to adequately cover every beach throughout the islands. Because of this, the state focuses its monitoring efforts at popular tourist beaches, leaving water quality conditions unknown and public health unprotected at many beaches used by local communities.
Testing the Water
To provide more information to protect public health and safe ocean recreation, the Surfrider chapters on Kauaʻi, Oʻahu, and Maui are running Blue Water Task Force (BWTF) water quality monitoring programs. The chapter programs help to fill in the gaps and extend the coverage of the state's program by testing a diversity of sites popular with recreational users, including surf breaks, local bathing beaches, stream outlets and canoe and stand-up paddleboard launch sites. Collectively, the BWTF samples more than 60 sites across the three islands during both dry and wet weather. All water quality data are posted on the BWTF website and shared through email and social media. Local media outlets often cover these water quality reports, especially when results indicate poor water quality conditions. On Kaua'i, The Garden Island publication runs the chapter's results every time they test.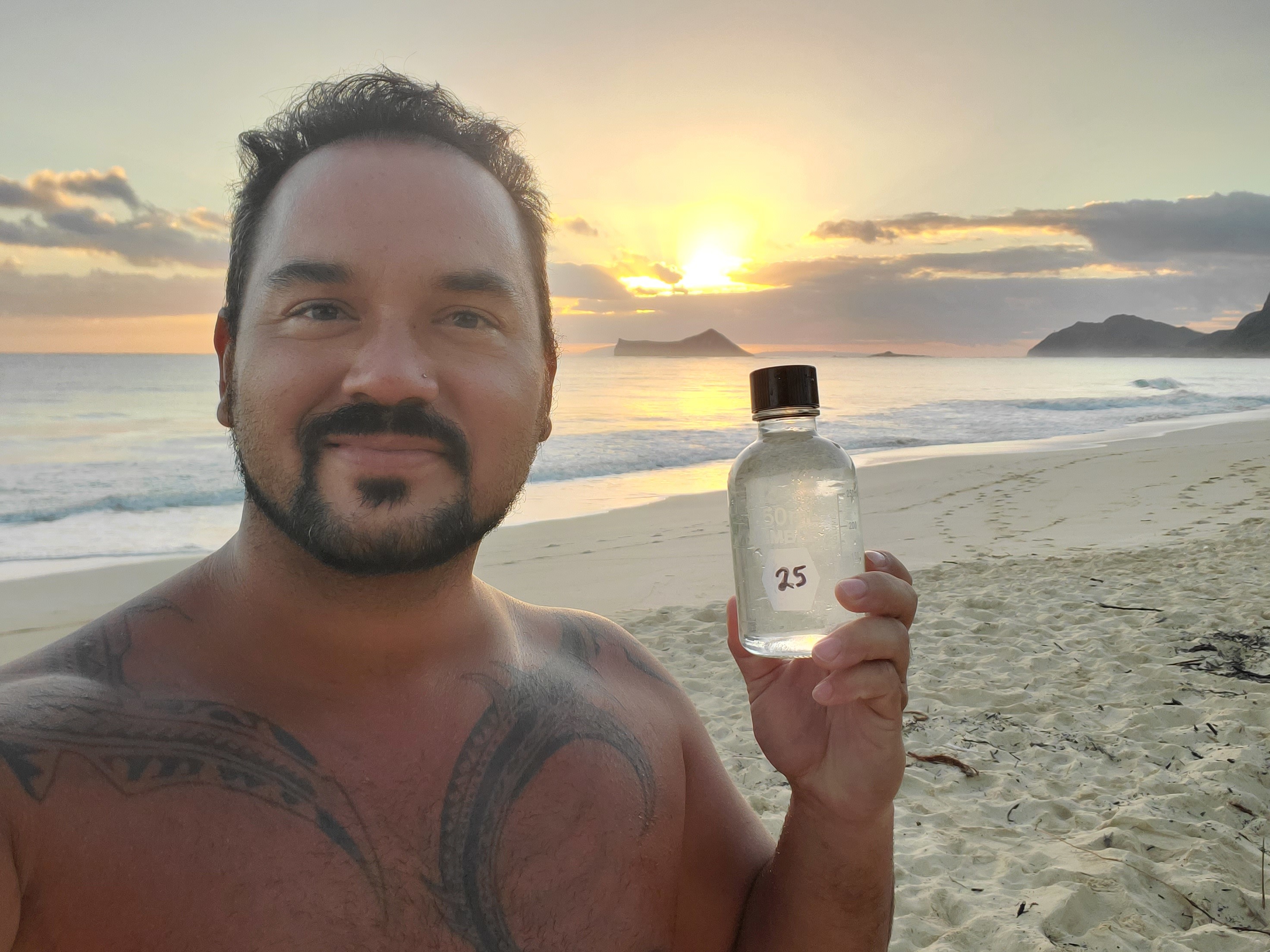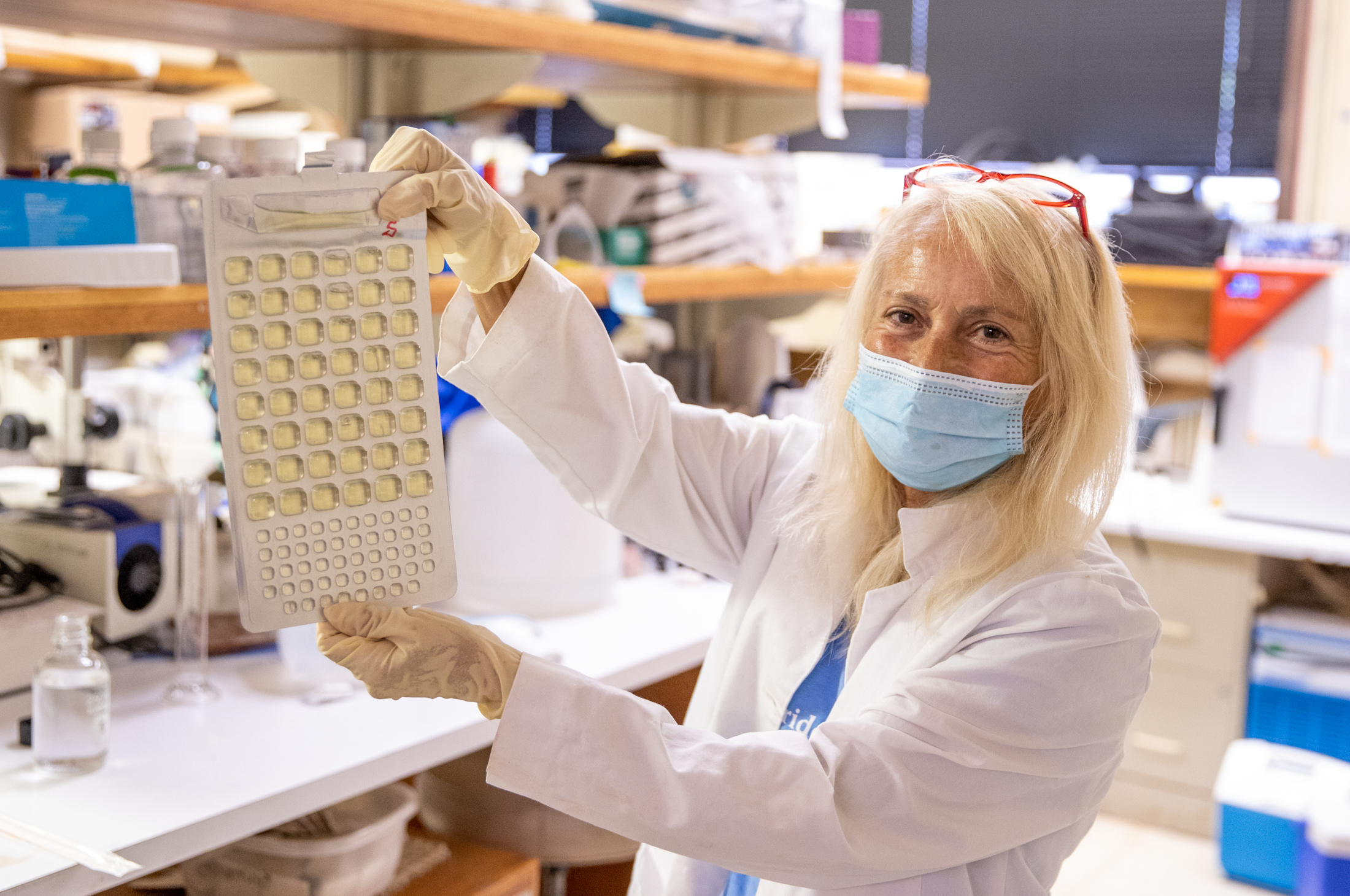 By communicating results widely, the chapters are not only working to inform safe beachgoing and ocean recreation, but they are also helping to identify chronically polluted sites that should be targeted for remediation and pollution solutions. To do this more effectively, the BWTF programs in Hawaiʻi synthesize their water quality results in annual reports to describe trends that identify areas of chronic pollution.
In 2021, for example, the Oʻahu BWTF collected nearly 500 water quality samples from 23 beaches. Results indicated chronic pollution in Kāne'ohe Bay, the largest sheltered body of water in the main Hawaiian Islands and an area that is significant for its cultural, recreational and scenic values. While the state is not testing this area regularly, the three BWTF sites in Kāne'ohe Bay had at least 77% of their samples exceed state health standards. Areas of Kāneʻohe Bay are also considered 'Priority 1' cesspool areas with known wastewater contamination. When the O'ahu Chapter released its BWTF annual report earlier this year, these data trends received significant media pickup, including three interviews of volunteers that were broadcast on the local cable news program.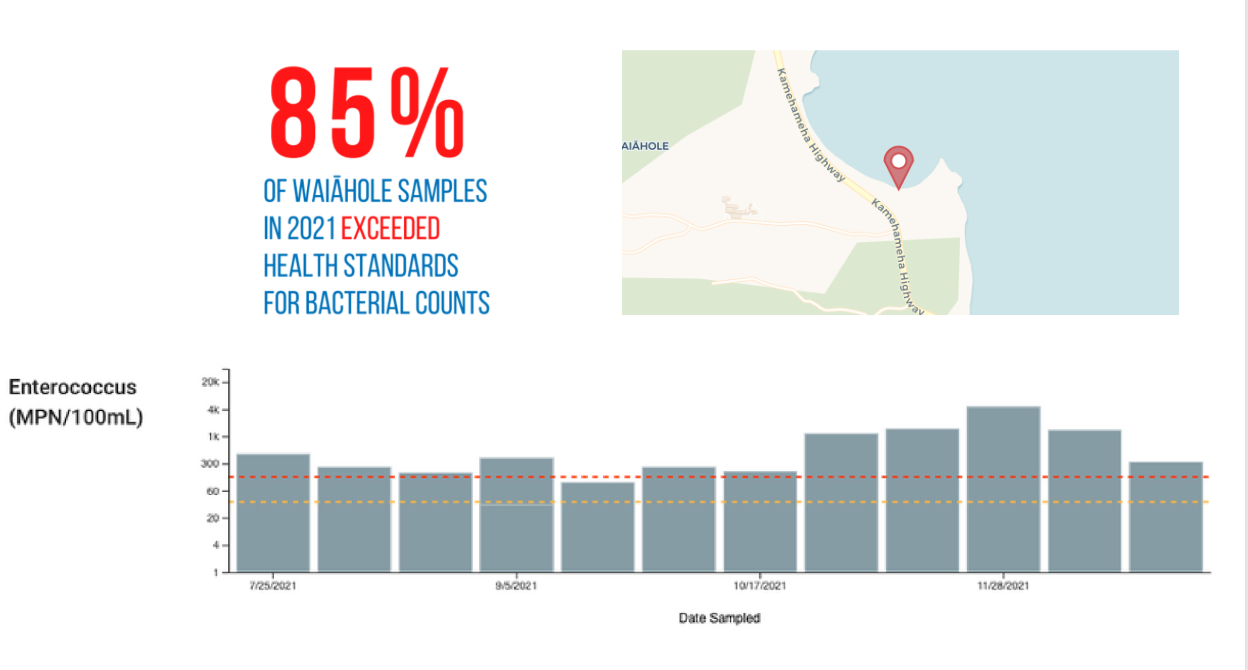 Advocating for Solutions
With a state mandate to upgrade all of the remaining cesspools in Hawai'i by 2050, BWTF data is building community awareness of the impacts of these substandard systems and is helping to define priority areas for cesspool conversions. Surfrider activists have also successfully advocated for state legislation that would incentivize and help mitigate the cost of upgrades. Additionally, Surfrider has been working hard to build support in the legislature for a new state bill that would make needed improvements to the state's beach program. The bill requires the HDOH to sample during both wet and dry weather and to post signs at the beach warning the public of potential health hazards when Brown Water Advisories are issued. The legislation would also require the Hawai'i Department of Health to establish a more equitable beach sampling plan by incorporating environmental justice concerns into its monitoring program. On the island of Maui, for example, tourist beaches in Kaʻanapali and Kīhei are prioritized for routine monitoring over community beaches, such as Waiehu, Papalauʻa ("Grandma's") and Paukukalo ("Big Lefts") surf breaks. This trend of elevating popular tourist beaches over sites favored by local communities, even when pollution concerns exist, is seen on every island.
Through our clean water programs and state advocacy, Surfrider is leading a diverse network of families, canoe clubs, surfers, divers and local communities across Hawai'i in support of a more equitable and representative state-run water quality monitoring program and clean water for all people. Aʻohe hana nui ke alu 'ia - no task is too big when done together by all.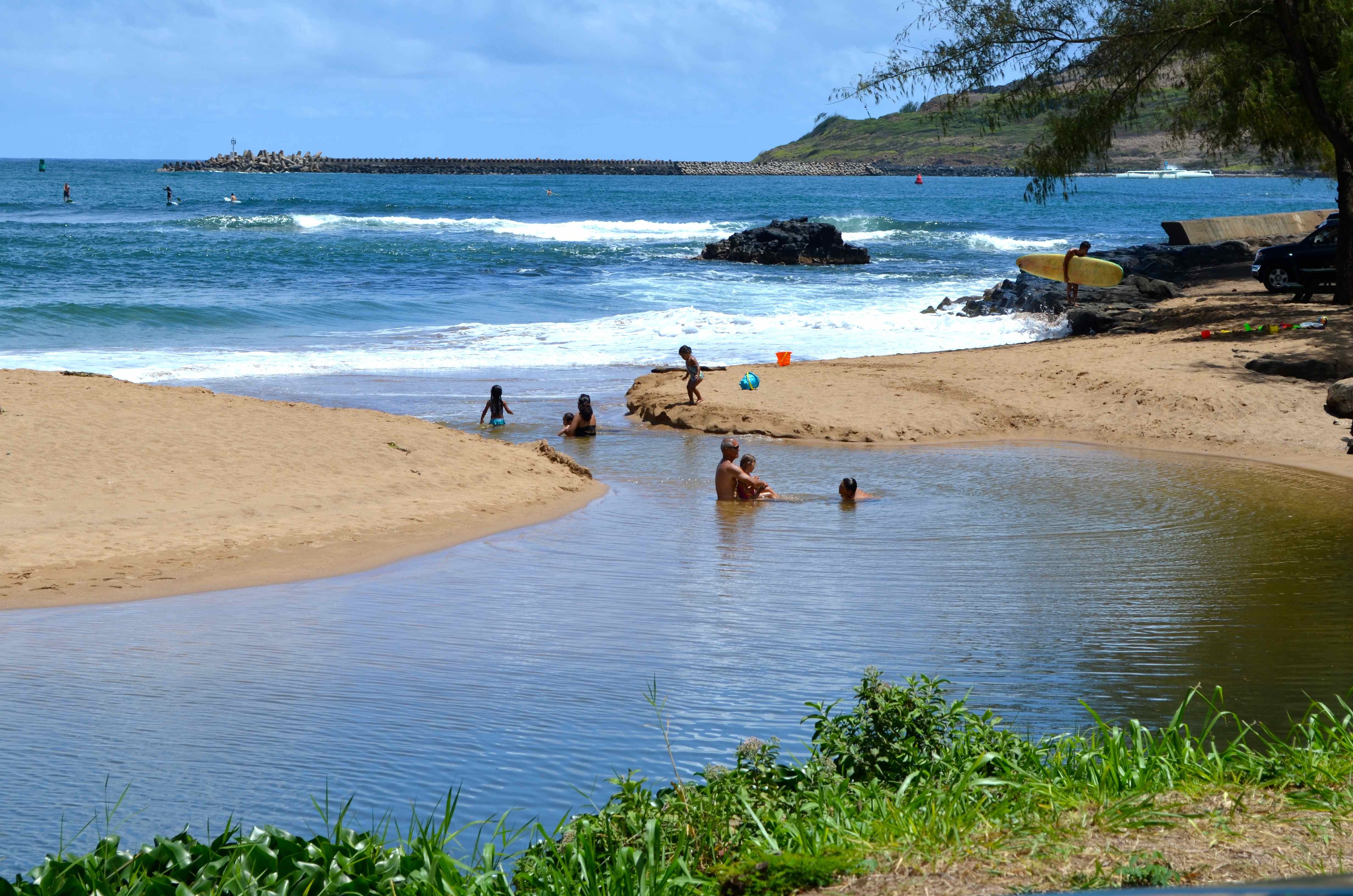 Above: Families with small children play in the calm warm waters of the Nawiliwili Stream where bacteria levels measured by the Kaua'i BWTF exceed health standards every time the stream is tested. Below: Outrigger canoes practice on the Ala Wai Canal in Waikiki which also often fails to meet health standards