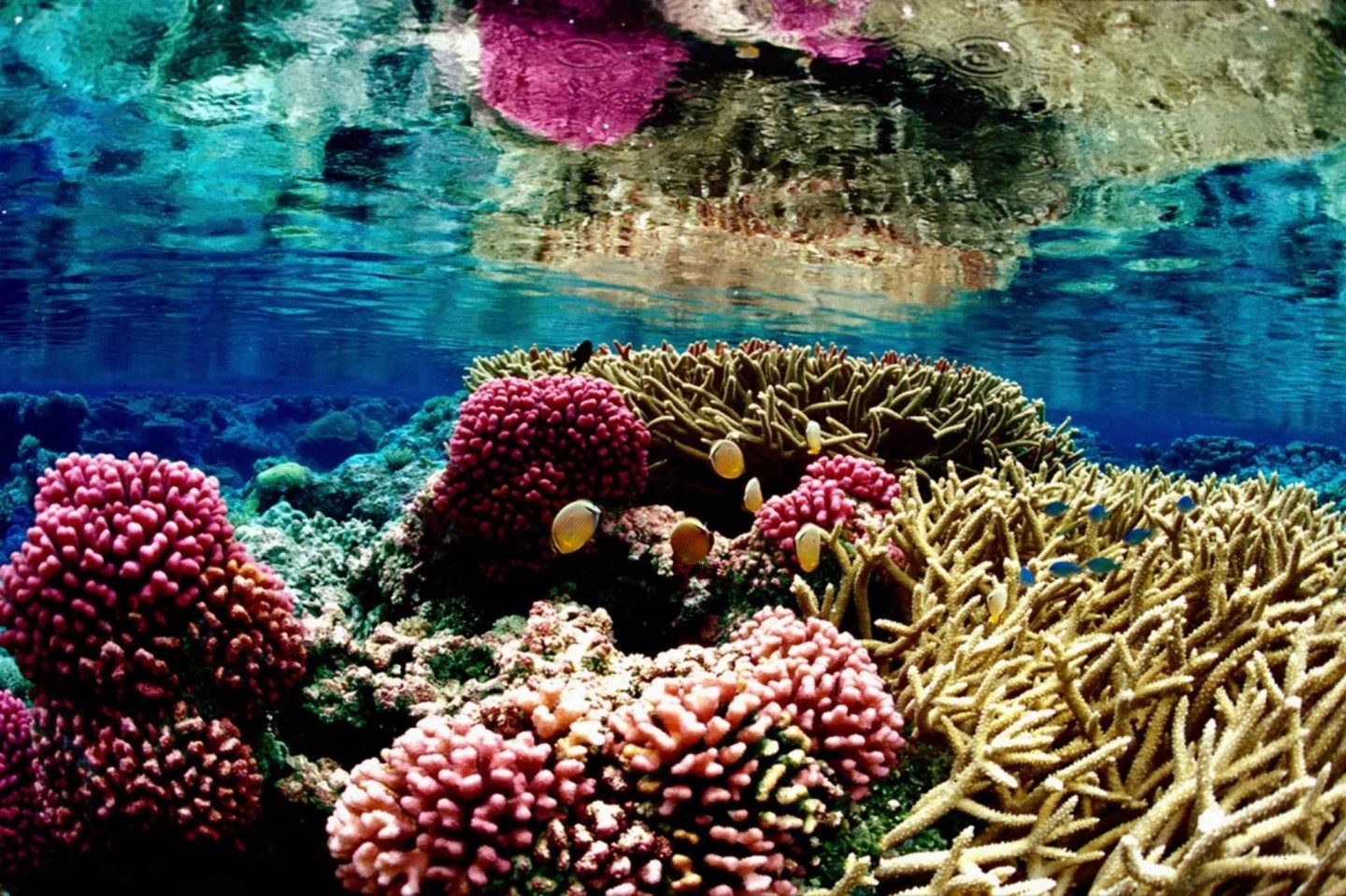 01.08.19
The Surfrider Foundation South Florida Chapters Take Action to Save Florida's Coral Reefs.
By Surfrider Foundation
Did you know that just a few miles off Florida's coast lies the third largest barrier reef system in the world? That's right, the Florida Reef Tract extends from Martin County to just south of Key West, and is the only living coral barrier reef in the continental United States.
This impressive and diverse ecosystem runs along southeast Florida, where five incredible Surfrider chapters have joined forces to help monitor a catastrophic coral disease outbreak that has been plaguing Florida's reefs since 2014.
In October, our Florida Keys, Miami, Broward, Palm Beach County and Treasure Coast chapters gathered to learn more about the issues impacting our Florida reefs from the Florida Department of Environmental Protection's Coral Reef Conservation Program and their non-profit arm Friends of our Florida Reefs. At the conclusion of the four hour session, votes were cast, logistics discussed, funds earmarked and our Surfrider chapters decided to help FLDEP and FOFR fill in the monitoring gaps in their program to help report, document and observe coral bleaching and disease in the SE Florida region where the Florida Reef tract resides.
What is Coral disease and why is Surfrider getting involved? For the past two years, Surfrider's Florida Chapters have advocated for increased protections of the Florida Coral Reef Tract. In 2017 and 2018, our Surfrider Network of Chapters in Florida successfully advocated for the establishment of the Southeast Florida Coral Reef Ecosystem Conservation Area (SBB232/HB53) and a million dollar appropriation to help fund research into ongoing coral issues.
Coral disease typically occurs as a response to biological stresses, such as bacteria, fungi and viruses, and non-biological stresses, such as increased sea surface temperatures, u.v. radiation and pollutants (such as those found in some sunscreens).
The Southeast Florida Coral Reef Ecosystem Conservation Area contains a stretch of coastline starting from the St. Lucie Inlet in the north to the northern boundary of Biscayne National Park in the south. Coral reefs are instrumental for coastal protection. Not only do reefs help protect inland areas from storms and storm surge, they can create surf breaks and also house some of the most biologically diverse ecosystems in the world. As we fight for clean water and healthy beaches, coral reef protection has become an even more integral part of the work we do. In addition to our reef protection research, the Florida Chapters are advocating for a statewide sunscreen bill in 2019, similar to what Surfrider's Hawai'i chapters helped pass in 2018! The Florida Keys Chapter is also working on a local sunscreen ordinance that they hope will pass and be replicated in other parts of south Florida. Learn more about how the choices we make for our sun protection can damage vital coral reef ecosystems on Beachapedia.
Our coral reef protection efforts are an example of how Surfrider works effectively and closely in partnership with local government.
To learn more and get involved contact our Chapter Chairs at: Chair@FloridaKeys.surfrider.org, Chair@Miami.surfrider.org, Chair@Broward.surfrider.org, Chair@PalmBeachCounty.surfrider.org, Chair@TreasureCoast.surfrider.org or contact our Florida Regional Coordinator, Marilu Flores for more details mflores@surfrider.org
Resources: https://floridadep.gov/fco/coral/content/florida-reef-tract-coral-disease-outbreak