03 • 03 • 2022
California Adopts Nation's First Microplastics Strategy to Reduce Microplastic Pollution
Header image: Samuel Bollendorff - Tara Expeditions Foundation
The California Ocean Protection Council (OPC) recently adopted a Statewide Microplastics Strategy, the first of its kind in the nation, to manage microplastic pollution. Microplastics are tiny plastic particles (5mm or less in size), and their small size and pervasive nature make them extremely difficult to clean up. Plastic products breaking down in the environment and clothing from synthetic fibers can become microplastics. The Surfrider Foundation's beach cleanup data shows that nearly 90% of items picked up on the beach are plastic, contributing to the microplastic problem.
Once in the environment, microplastics - like macroplastics - can wreak havoc on ecosystems, wildlife, and may be even more insidious to human health. Microplastics are showing up in our ocean, on our beaches, in the food we eat, in the water we drink, and even in the air we breathe. Not only are these chemicals harmful to the wildlife that consumes them, many toxins from microplastics are also known to bioaccumulate in the body. This means that they work their way up the food chain, eventually reaching humans. Additional research and data on ingested microplastics are needed, but so far, research shows plastics can cause negative human health impacts, including DNA damage, endocrine disruption, cancer, and diabetes.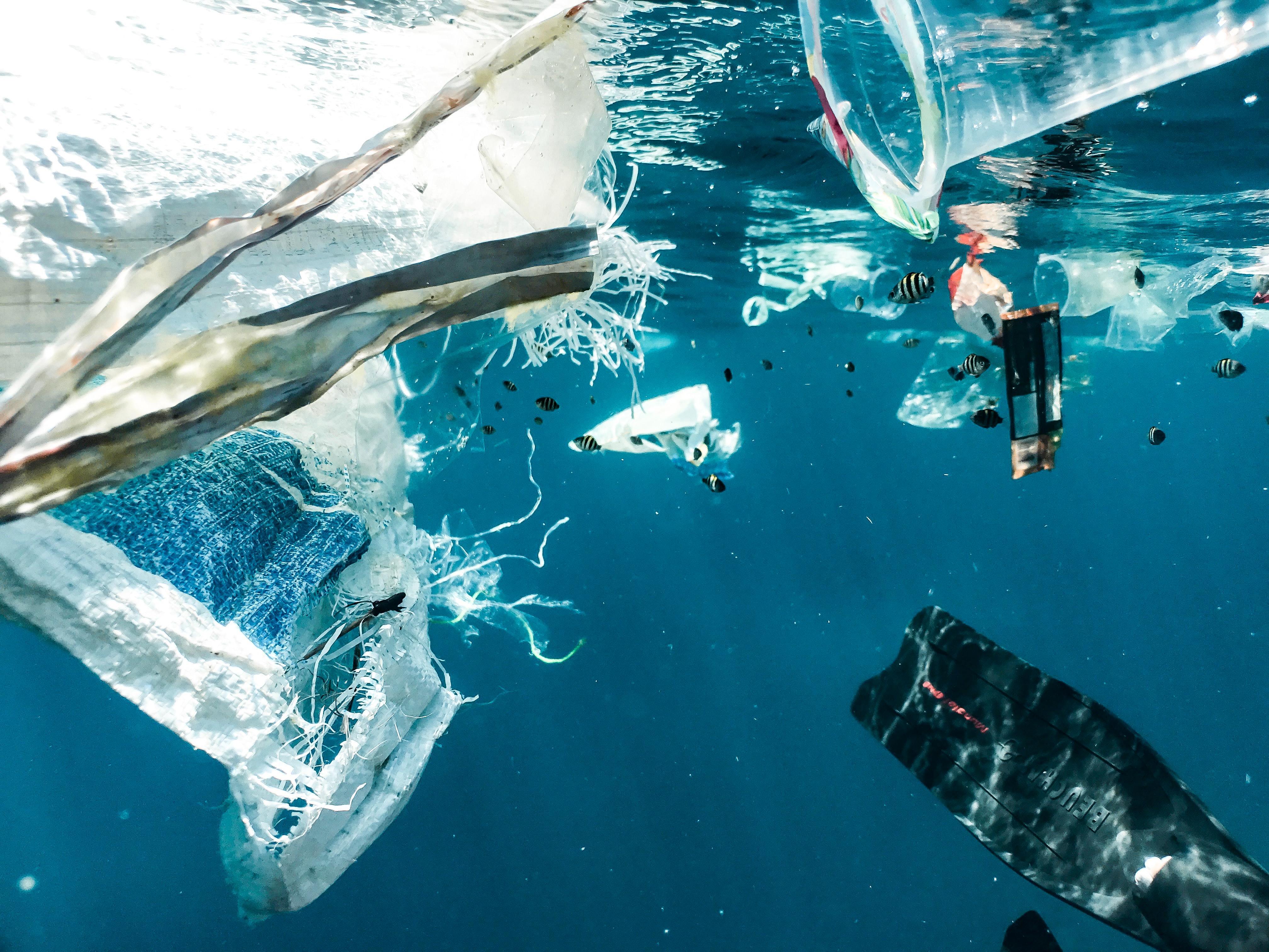 Recognizing the vast problems with microplastics, OPC's Strategy identifies comprehensive solutions to reduce microplastic pollution. Kaitlyn Kalua, OPC Water Quality Program Manager, and lead on the Statewide Microplastics Strategy said, "decisive, coordinated action is needed to address pervasive and persistent microplastic pollution. The Statewide Microplastics Strategy gives California the direction it needs to take early action, coordinate among agencies, and inform future action as microplastics science evolves." This is timely as the United Nations approved a plan the following week to create the world's first ever global plastic pollution treaty. 
The Surfrider Foundation advocated for a strong emphasis on source reduction and holistic solutions during the draft comment period and was pleased to see this recommendation added to the final version. Using the 2022 California Plastic Pollution Reduction and Recycling Act and federal Break Free From Plastic Pollution (BFFPPA) as model legislation or taking components of these policies was also a recommendation. The BFFPPA could be used as a blueprint for California as it is the product of years worth of intensive stakeholder outreach and input. Engagement included over 200 environmental groups, businesses, scientists, environmental justice groups, and most importantly, state and local leaders advocating for these policies and implementing them at the state and local level across the United States.
The most effective way to eliminate microplastics from our environment is to reduce plastic products at the source, especially ones that we don't need, like single-use plastics. What we need are comprehensive solutions, and OPC's Statewide Microplastics Strategy is a step in the right direction for California to lead the nation and the world in reducing microplastic pollution. 
For more info visit the Surfrider Foundation's Plastic Pollution Initiative page. To support Surfrider's efforts to end the plastic pollution crisis, please consider becoming a member, joining your local chapter or student club, and signing our Action Alerts to support plastic pollution reduction policies.