01 • 27 • 2023
Club Leaders Give "Trash Island" Plastic a New Fate
On a frigid December morning, just days before Christmas break, two high school seniors took a trip into their local waterways to find discarded plastics. Ava Goldman and Morgan Lynch head the Environmental Studies Program Surfrider Club in Virginia Beach, Virginia. As part of their senior project, they're working with a local architect, Clay Dills, as well as their teacher, Chris Freeman, and the Chesapeake Bay Foundation's Senior Regional Ecosystem Scientist, Chris Moore. For this project, Ava and Morgan are collecting plastics from their local waterways and incorporating them into a surfboard. The surfboard is intended to serve as a visual representation of plastic pollution's impact on local surf culture, water quality, and the overall integrity of the Virginia Beach coastline.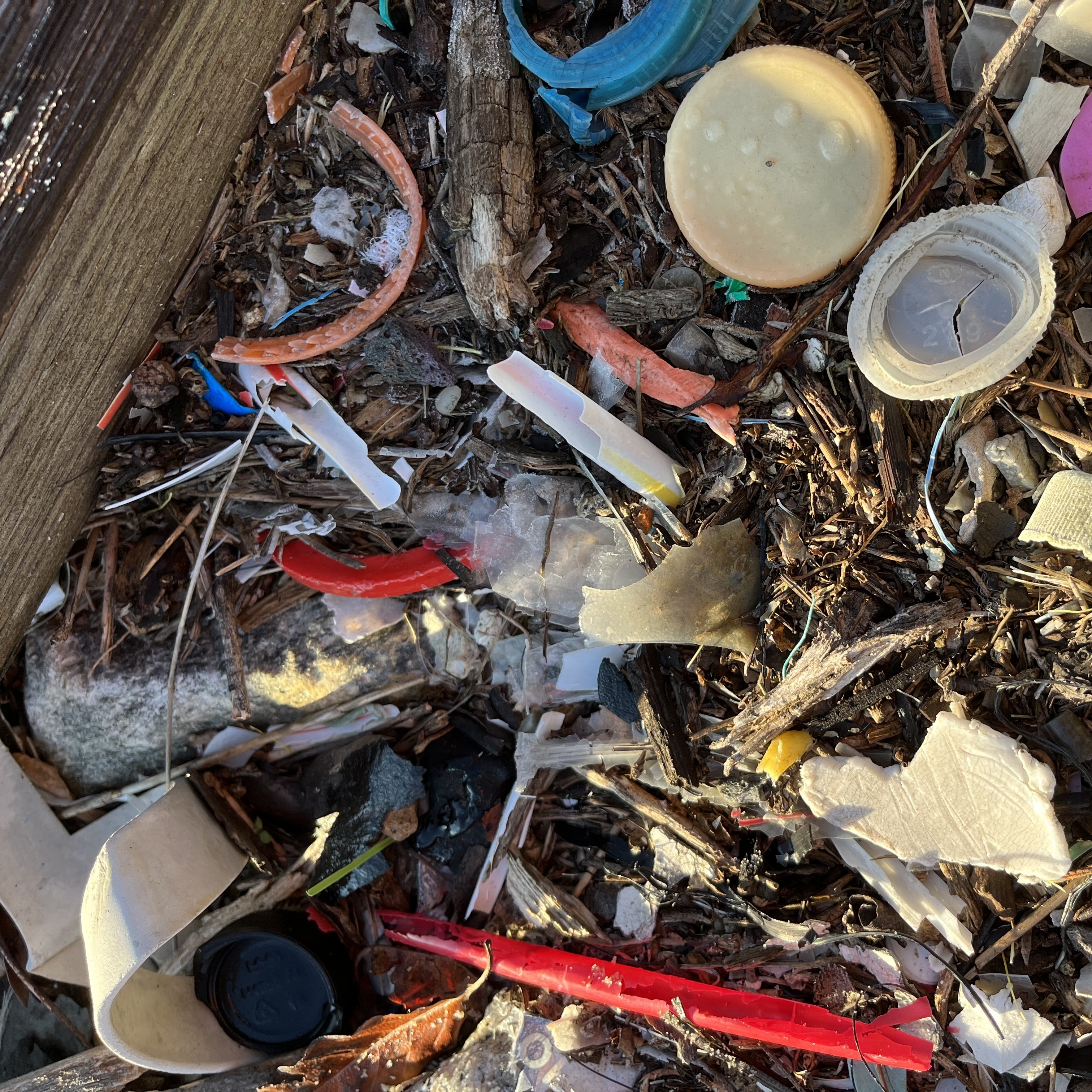 Ava and Morgan, joined by Chris Freeman and Chris Moore, journeyed into the Lafayette and Elizabeth River on the hunt for the infamous "trash island". This spit of land is naturally positioned in the river to catch debris. Being close to major waterways and shipyards, this island certainly collects its fair share of trash. Objects as common as plastic cutlery, food packaging, straws, and bottle caps were of the majority, however, some of the items were of the least expected. Hard hats, toothbrushes, baby swings, entire trash cans, and many more unexpected items. Since rivers naturally flow downhill, debris from these waterways eventually ends up in our oceans.
After about three hours of collection, the group had filled an entire yard debris trash bag as well as the trash can they found on the shore. They are currently working with Clay Dills and local surfboard shapers to transition into the board construction phase, and we are eager to see their end result!