04 • 28 • 2022
Ocean Friendly Restaurant Spotlight: Organic Tree Juice Bar in Dana Point, CA
The Surfrider South Orange County Chapter recently welcomed Organic Tree Juice Bar in Dana Point to our growing list of Ocean Friendly Restaurants.

Their menu is super healthy and entirely organic. Organic Tree owner, Meryl Bonner commented "we support sourcing from local organic farms, as much as they can supply to us!" Because of the immense amount of produce they need for proprietary juices and cleanses, they also feature yummy menu items such as organic salads and sandwiches. Plus, they grow their own medicinal herbs. We're SOLD!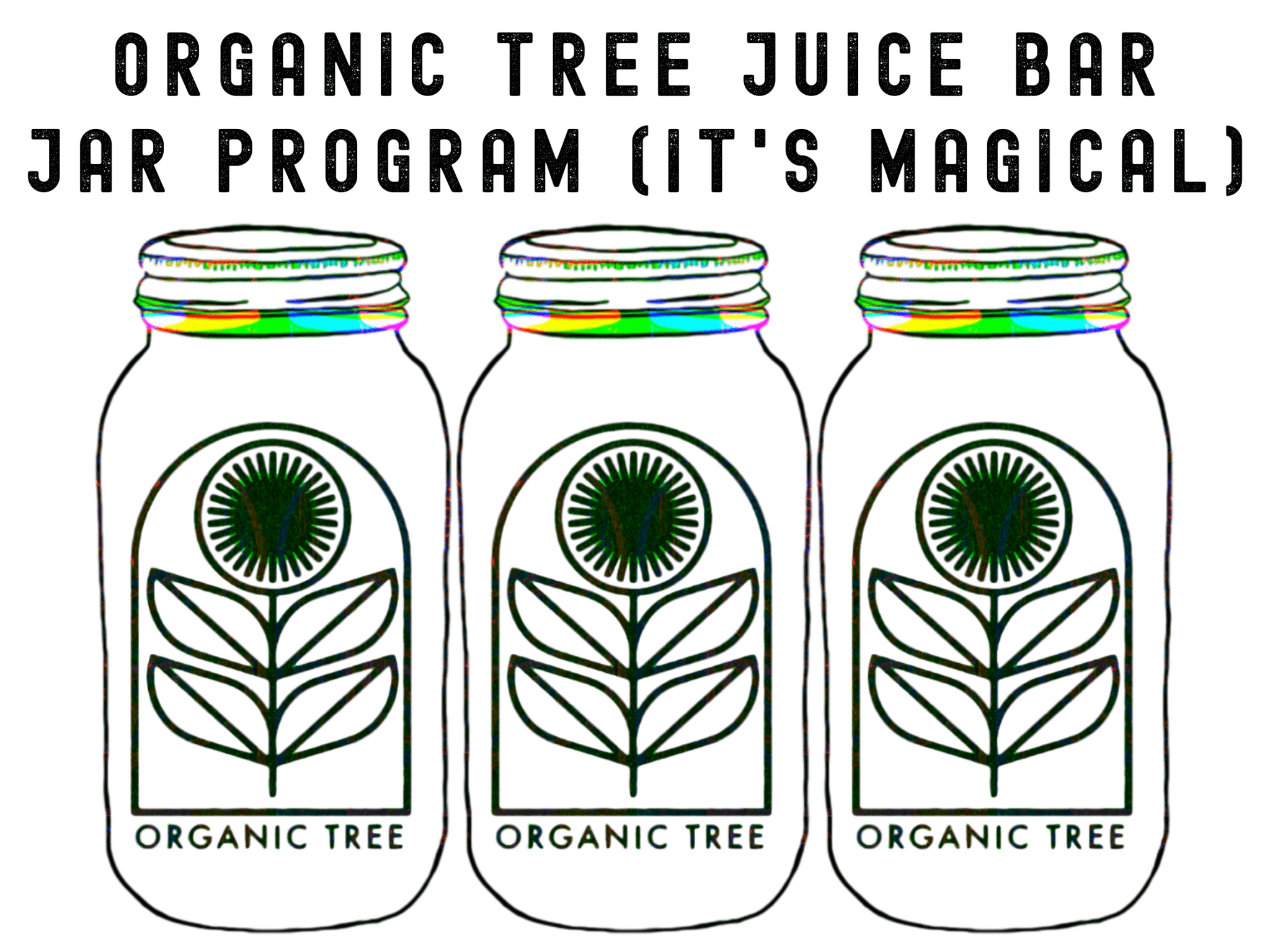 Organic Tree's business values and intentions support the very best business practices for the community and environment. They serve all of their juices and smoothies in glass jars, with no plastic footprint while also featuring an incentive program where customers return jars for refill at customer discount.

Striving to eliminate the concept of single use plastics and containers is centered in their operation. The remainder of "to-go" containers and cutlery are plant-based, bio-degradable. They don't see the need to provide "to-go" paper bags and only use boxes from reused produce shipments for larger orders. Most all of their customers participate in the glass jar return program and are fully into bringing their own boxes for orders.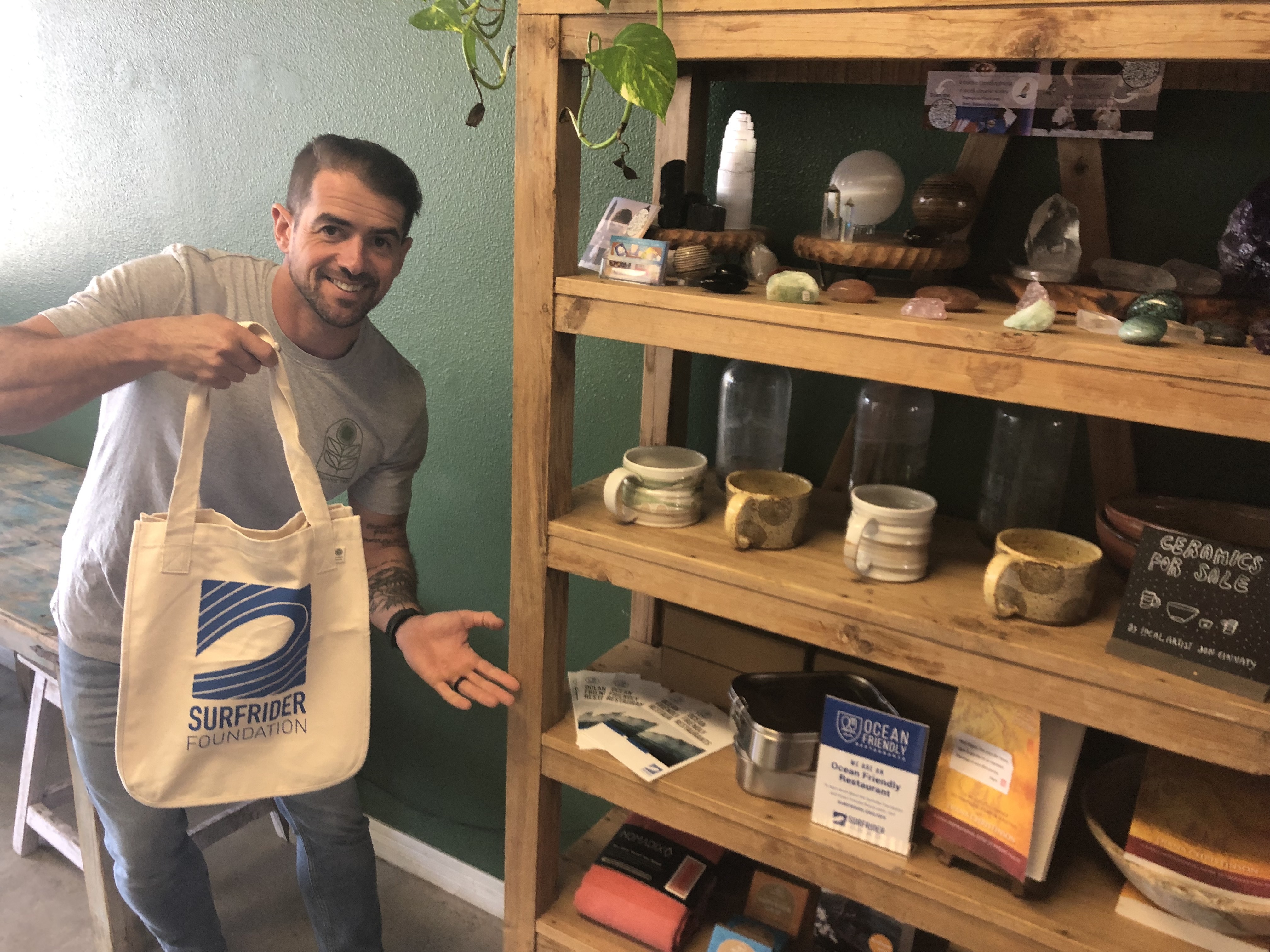 They also feature Surfrider merchandise such as stainless steel "to go" containers and "Beach in a Bag" Surfrider yearly memberships. Organic Tree is a great partner with our program, highlighting the best sustainable OFR practices!
Is your local restaurant Ocean Friendly? If not, encourage them to sign up and join the movement to end single-use plastics!