03 • 02 • 2023
Plastic Pollution Initiative Update: Ocean Friendly Advances, Club Cleanup Competition, Fighting Chemical Recycling in New Jersey
'Every sustainable action makes a big difference'
A few weeks ago,
U.S. Sailing
featured Surfrider's Ocean Friendly Restaurants Program as part of its
Leadership Forum
at St. Pete Beach, Florida. Our Ocean Friendly Programs Manager CJ O'Brien joined Emily Conklin, Sailors for the Sea's program manager, and Lizzie Howard, environmental project manager for Starboard SUP. on a panel focused on "Tackling Sustainability Challenges." Together they discussed the challenges sailors face when hosting plastic-free and sustainable events and ways to overcome those challenges. Surfrider's Ocean Friendly Restaurants showed attendees that reducing single-use plastic is possible. If hundreds of restaurants, big and small, can reduce single-use plastic, so can their sailing club or clean regattas! The key takeaways? Every sustainable action makes a big difference, bioplastics are not the best solution, reusables can save money, and young people have power to enact change.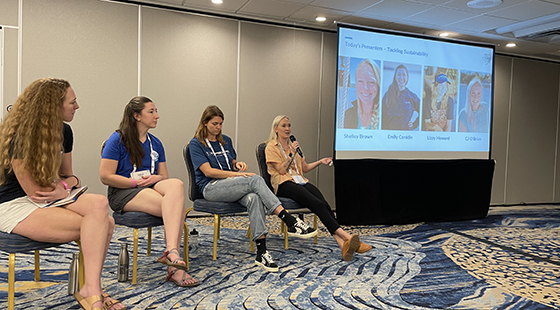 In other OFR news, a new industry has been added to the Ocean Friendly Restaurants sign up form! There has been recurring interest for wine tasting rooms, bars, taverns, etc., that serve a very limited menu to become Ocean Friendly. Since bars are such a big part of the hospitality and food/beverage industry, we thought it made sense to include them! Imagine how much plastic we could reduce if every bar got rid of single-use plastic cups, straws, stirrers and more? Prospective OFRs will now be able to click bar under "industry" when registering as an OFR.
More than 10,000 pounds of trash already cleaned up this year!
With two months officially behind us for 2023, Surfrider's Beach Cleanup Program is gearing up for an incredible year. So far, 3,100 volunteers have attended 105 beach cleanups and removed over 10,000 pounds of trash and recycling from our coastlines. To kick off March, we've launched a cleanup contest for Surfrider Student Clubs to get this next generation of ocean advocates excited about cleaning up our planet. A huge thank you to the Better Beach Alliance and Reef for their ongoing support. Thanks to them, our Student Clubs all have a hanging scale to use at their beach cleanups to better quantify exactly how much is being removed from the environment during each cleanup event. We are so excited for all of Surfrider's Student Clubs to take part in this competition and really show what these students are capable of!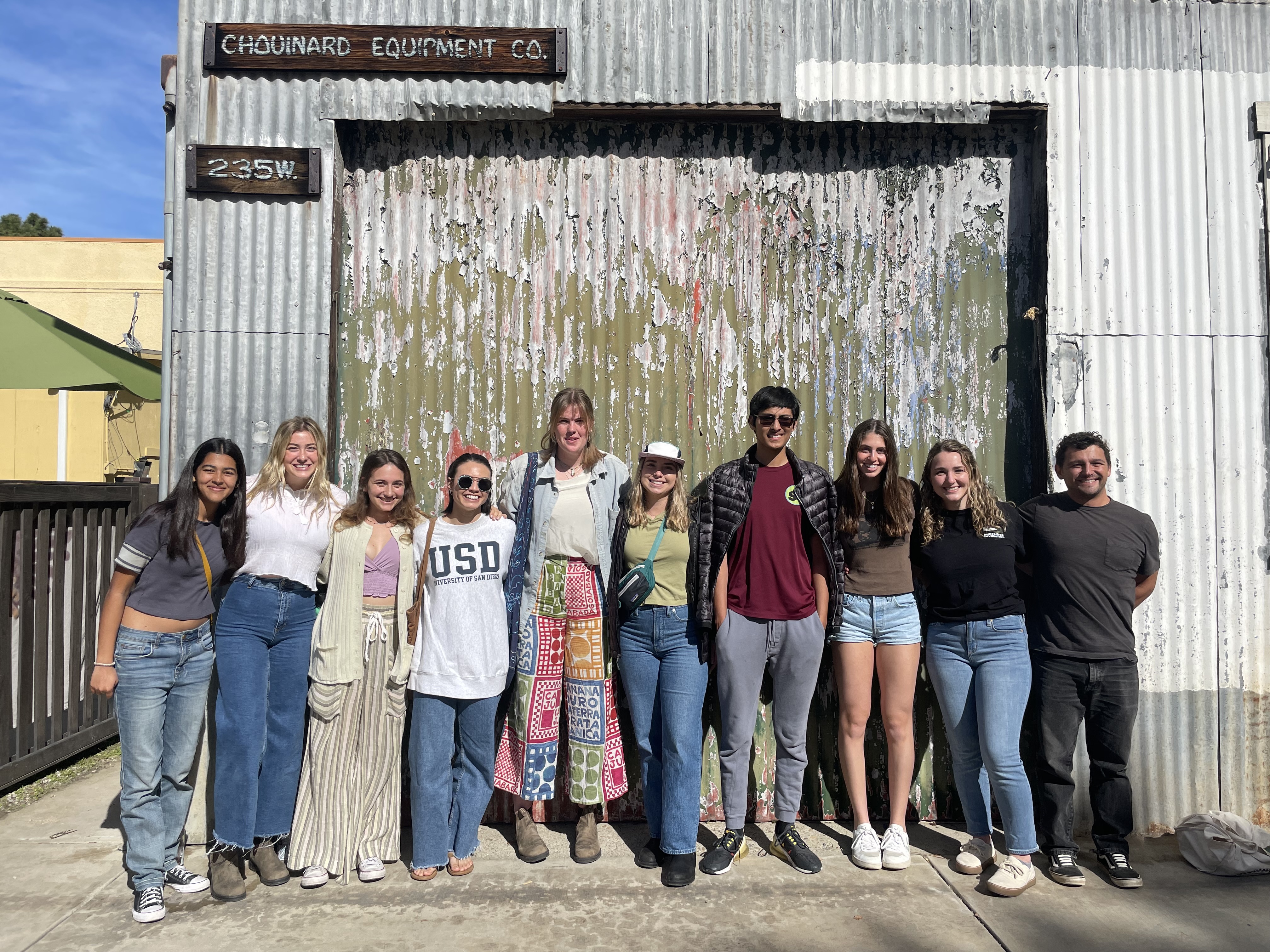 Landmark balloon ban and a chance to stop plastic burning in New Jersey
This month, the Surfrider Foundation celebrated a significant victory with the passage of the first balloon ban in Orange County, California! Learn more about this victory and why it's so important.
Legislative sessions are now in full swing throughout the U.S. we're advocating for strong plastic reduction policies as well as fighting bad bills that would allow for plastic burning also known as chemical recycling (sign our Action Alert to stop plastic burning in New Jersey!) Most recently, Delaware introduced ​​Senate Bill 51 which would prohibit food establishments from giving customers beverages or ready-to-eat food in expanded polystyrene foam containers.
Global treaty update
In addition to filing a lawsuit in French court to hold the Danone corporation responsible for its global plastic pollution, our partners at Surfrider Europe have been advocating for meaningful actions within the United Nation's forthcoming Global Plastic Treaty. The second session of the Intergovernmental Negotiating Committee takes place from May 29 to June 2 in Paris, France – members of Surfrider Europe plan to attend and advocate for legally binding, robust measures designed to reduce production and eliminate unnecessary single-use plastics. While more than 50 member nations are on the same page, the United States has, so far, refused to meet the moment, instead pushing for voluntary measures with a misguided focus on recycling. We'll have more about the treaty in the months ahead, including how you can help the U.S. do better – stay tuned!
2023 Coastal Recreation Hill Day
Speaking of how the U.S. can do better, next week Surfrider members, students, outdoor industry leaders and ambassadors from around the country will travel to Washington D.C. to meet with our nation's federal leaders and urge them to protect our coasts and ocean. Learn more here!