Single-use plastics are all around us and have become a part of our everyday lives. However, these plastics which are used for a few minutes and then thrown away, have created a major pollution problem. Items like single-use plastic straws, bottles, and expanded polystyrene foam consistently show up on our beach cleanup's "Top 10 items collected" list.
Since its creation in 2011, Plastic Free July has raised awareness about the plastic pollution crisis and encouraged millions of people to take action. At Surfrider, we try to make every month "Plastic Free July," so we have plenty of ways for you to get involved and help turn the tide on plastic pollution!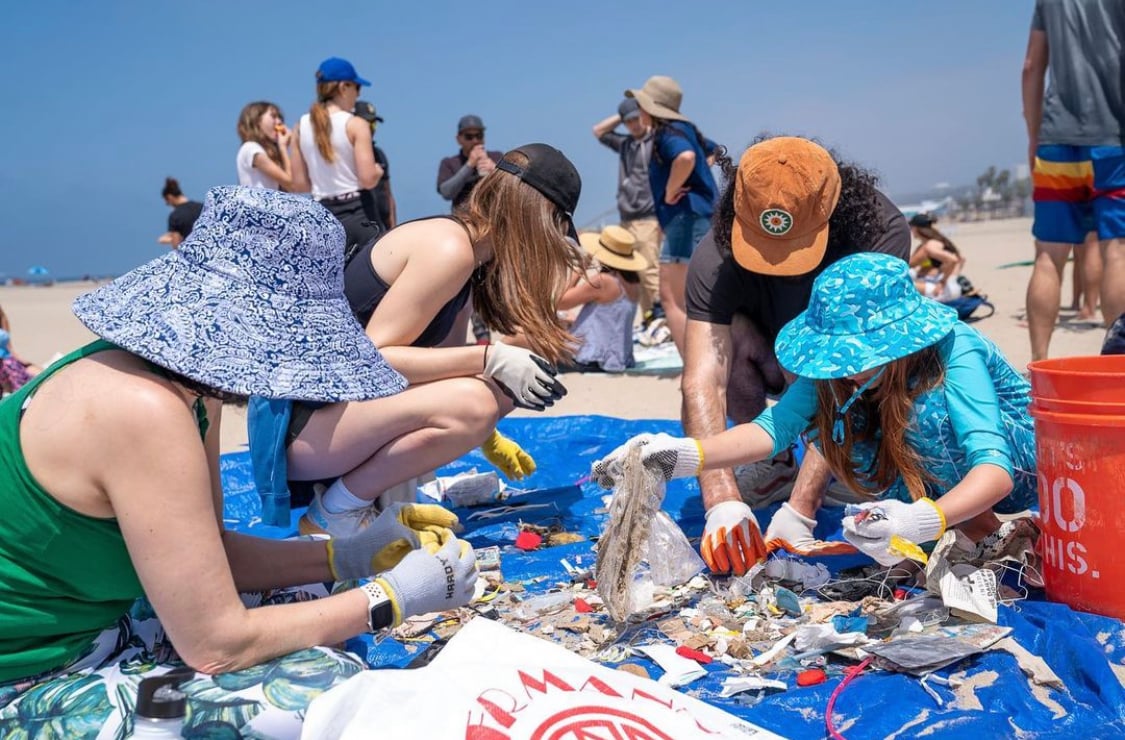 1. Attend a beach cleanup
Our National Beach Cleanup program provides a fun and easy way to volunteer and engage with our mission to protect our ocean, waves and beaches. Beach cleanups encourage people to take action, they generate public awareness, and they aim at the heart of the problem by contributing to pollution research and helping to influence legislation. So far this year, over 15,500 volunteers have removed 63,000 pounds of trash and recycling during 416 cleanups.
2. Dine at an Ocean Friendly Restaurant
The Ocean Friendly Restaurants program recognizes restaurants that are committed to cutting out wasteful single-use plastic and offers a simple, straightforward framework to help them make sustainable choices for our ocean. Right now, we have 442 restaurants participating in 23 states and Puerto Rico. We estimate that on average, our Ocean Friendly Restaurants serve over 79,000 plastic-free meals a day.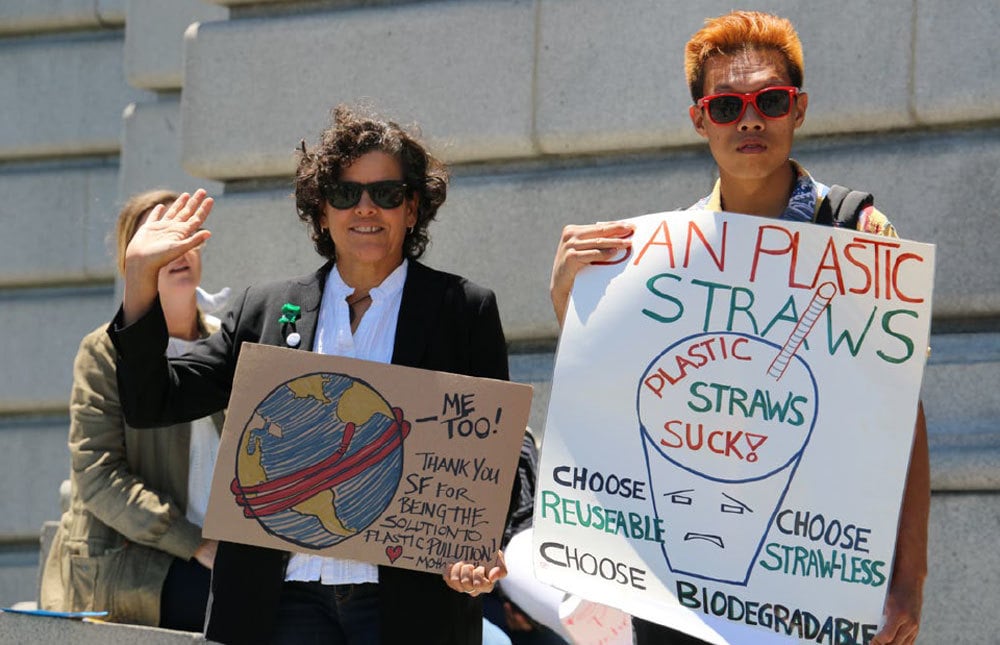 3. Take Action
Email Congress to Ban Single-Use Plastics at Our National Parks
The Reducing Waste in National Parks Act (H.R. 5533 and S.2960) would eliminate the sale and distribution of single-use plastics in our national parks. Doing away with the sale and distribution of single-use plastic products and packaging across our public lands will help protect some of America's most biodiverse and treasured natural environments, and will be a step toward reducing the overwhelming harm done by plastic manufacturing, litter and disposal.
Demand a Strong Global Plastics Treaty to Protect Our Oceans
Working with Surfrider's global affiliates, we're calling on the United States government to support a strong Global Plastics Treaty that includes binding measures to reduce single-use plastic production as part of eliminating plastic pollution, including holding producers responsible for phasing out plastic production and ending single-use plastics. The treaty should also build a path to an equitable reuse-based economy that protects the rights and interests of workers, Indigenous peoples and other marginalized communities.
Call on Congress to 'Break Free From Plastic'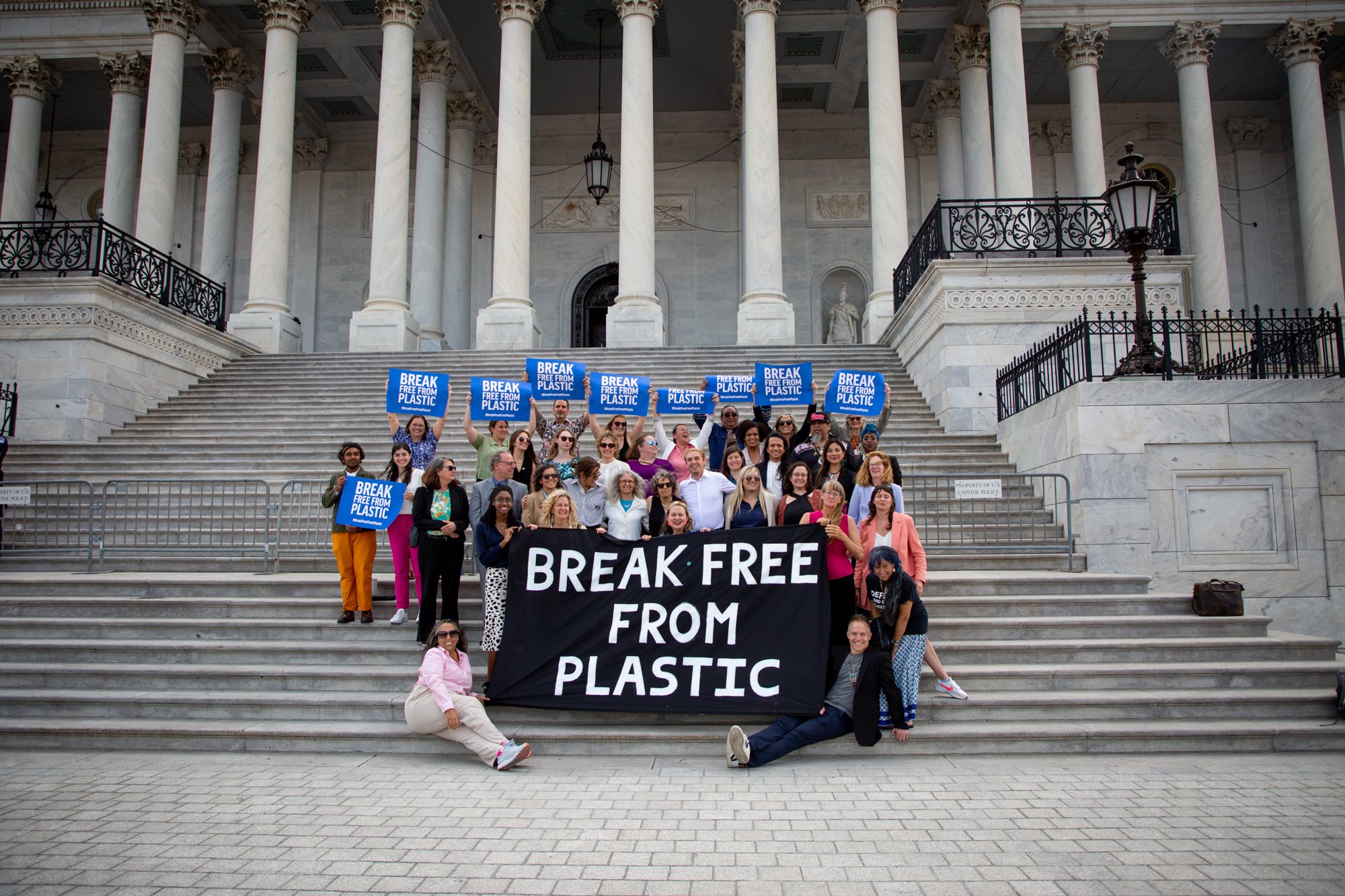 Last month, Surfrider returned to Washington, D.C. as part of the Break Free From Plastic coalition, to call on Congressional leaders to support legislation designed to eliminate plastic pollution by reducing production, prevent plastic trash in our national parks and waterways, and ensure environmental justice is upheld during all phases of the plastic manufacturing process. LEARN MORE