Members of the House Natural Resources Committee have introduced a bold proposal to protect the ocean and fight climate change.
The past few months have provided stark reminders of why federal leadership is desperately needed to address climate change. From hurricanes on the Atlantic and Gulf coasts to wildfires on the West Coast, the climate crisis is inflicting increasing damage on our communities and environment. That's why decisive action is needed to reduce greenhouse emissions and help communities adapt to changes already taking place.
On Tuesday, Rep. Raúl M. Grijalva and other members of Congress took an important step by introducing the Ocean-Based Climate Solutions Act. The multifaceted proposal leverages the power of a healthy ocean to tackle the climate change crisis. From banning offshore oil drilling to increasing blue carbon storage to promoting coastal resilience, the bill takes a comprehensive approach to addressing both the root causes and effects of climate change (see bill fact sheet).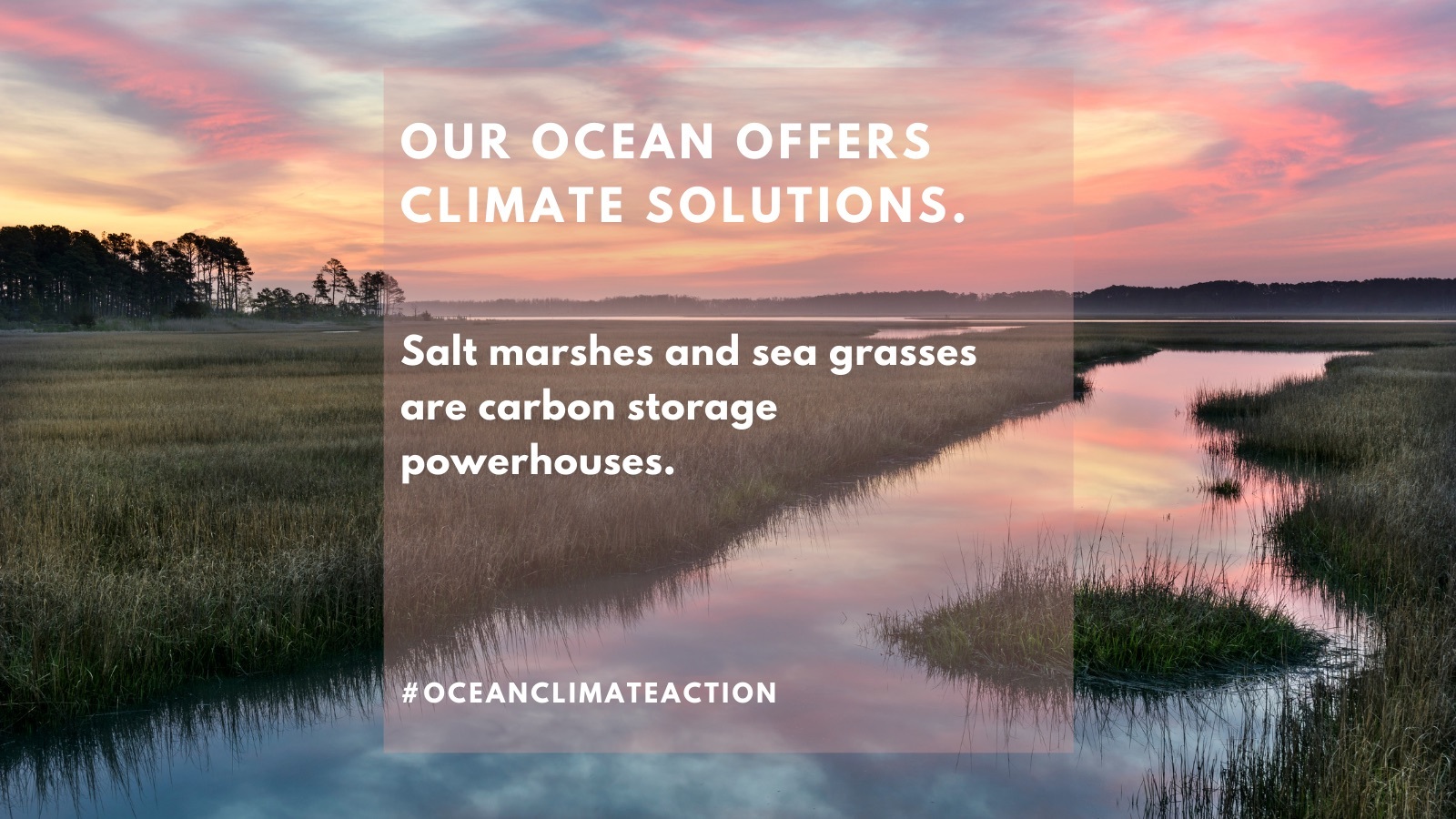 For too long, we have ignored the role the ocean can play in helping to solve the climate crisis. The ocean has absorbed 90 percent of the excess heat and a third of the excess carbon we have added to the atmosphere. And now, science is telling us that 20 percent of the climate crisis can be solved with the ocean. The Ocean-Based Climate Solutions Act represents the first concrete legislative proposals to incorporate the ocean into the climate conversation.
In response to the bill's introduction, Surfrider Foundation issued the following statement.
"The Ocean-Based Climate Solutions Act will make our coastlines more resilient to sea level rise and extreme weather events, while protecting an ocean recreation and tourism economy valued at over $129 billion annually. The bill will also fight climate change by permanently banning offshore oil drilling and protecting marine ecosystems that store large amounts of carbon. The Surfrider Foundation calls on our federal leaders to pass this important legislation".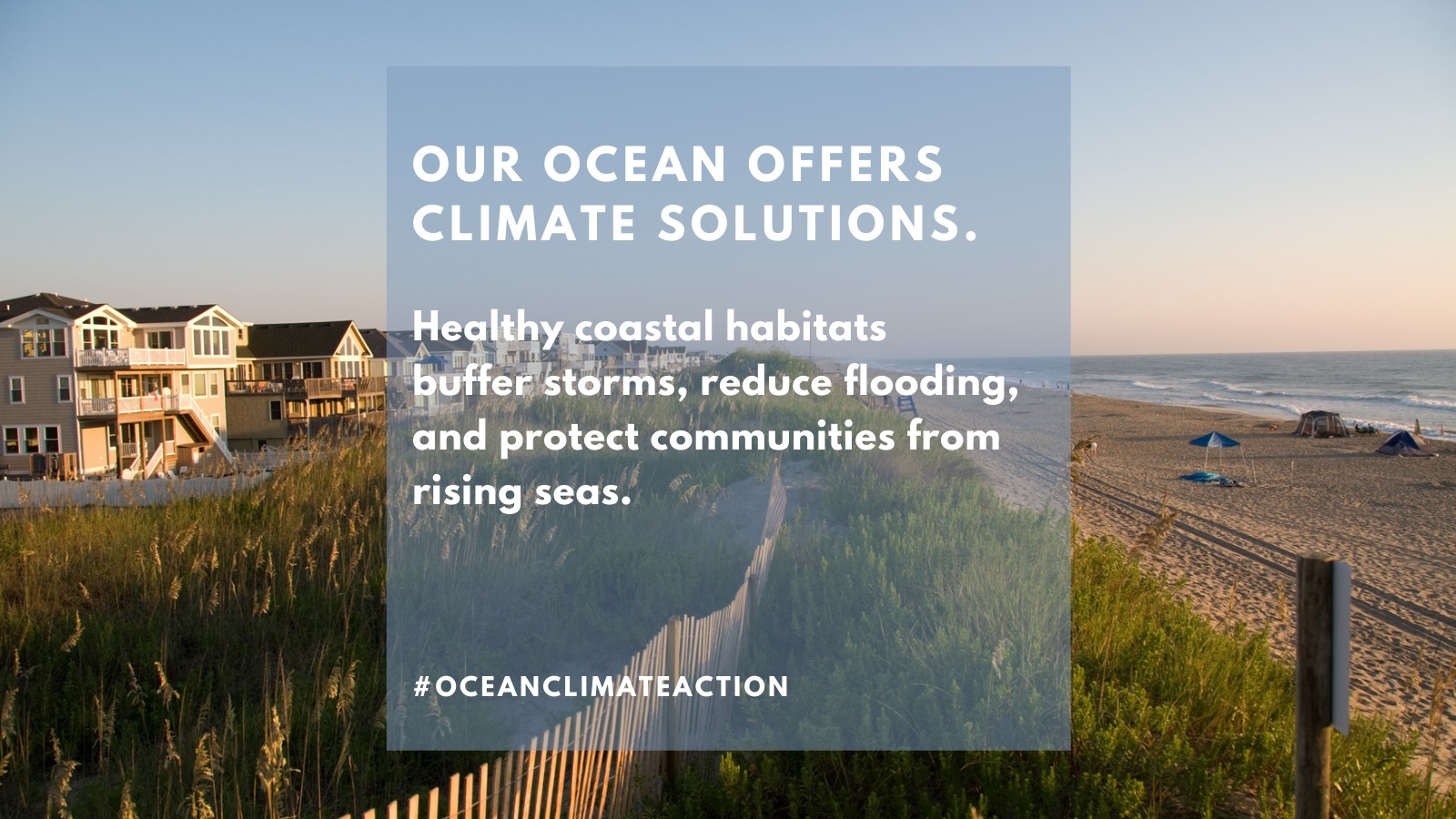 The new bill lays out a much-needed roadmap for ocean climate action that will both protect the ocean and address climate change. It also prioritizes equitable and just climate solutions for communities of color, low-income communities, and Tribal and Indigenous communities. Ocean climate solutions present a win-win by promoting carbon sequestration, biodiversity, fisheries, renewable energy, and coastal resilience while supporting our coastal economies. Here is a partial list of the what the Ocean-Based Climate Solutions Act will do:
Protect and restore blue carbon ecosystems such as seagrasses and mangroves which store carbon and protect our coastlines
Establish a pathway to protect 30 percent of ocean habitats through marine protected areas (MPAs)
Prohibit offshore oil and gas drilling in all areas of the Outer Continental Shelf
Promote offshore wind energy and other marine energy research
Ratify the United Nations Convention for the Law of the Sea
Promote coastal resilience through living shorelines and sea level rise planning
Address harmful algal blooms and ocean acidification through research, forecasting and mitigation.
Codify a National Ocean Policy to protect our ocean, coasts and Great Lakes
Surfrider urges all of our U.S. supporters to contact their federal representatives in support of the Ocean-Based Climate Solutions Act. Please call or write your representatives in the House and Senate to let them know you support this important legislation. Thank you for taking action!