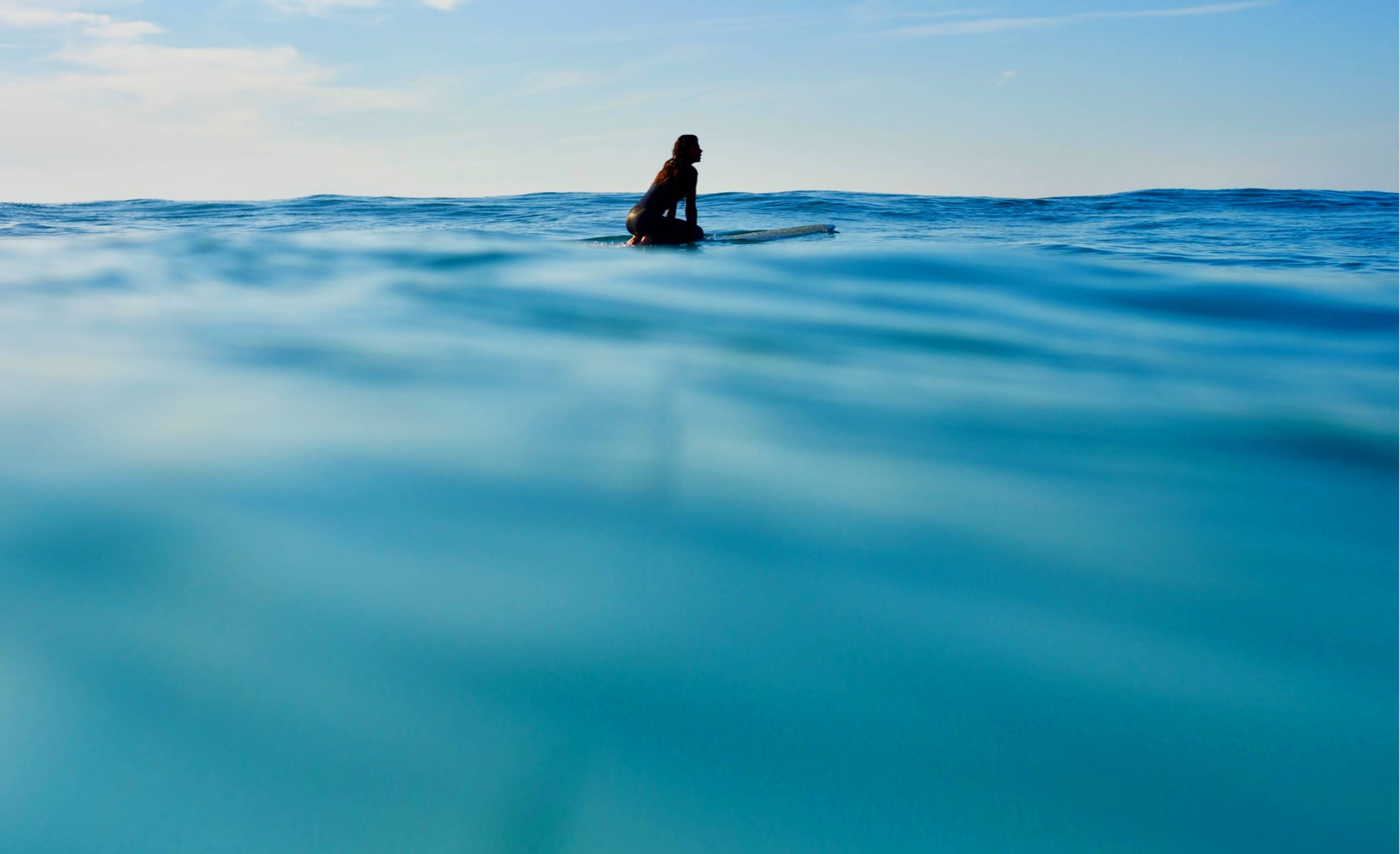 11.12.19
How Does Your State Manage Its Coast? Surfrider Report Finds Most States Are 'Not Making the Grade'
By Surfrider Foundation
Today, Surfrider released the 2019 State of the Beach Report. Once again, our findings illustrate that 74% of coastal states are doing a mediocre to poor job of managing our nation's shorelines and preparing for future sea level rise. As timing would have it, our report was released on the heels of other major climate science reports that predict a dire future if society does not act on climate change very soon.
Both 2018 and 2019 were truly banner years for climate science. In 2018, the United Nations produced a report calculating that society has 12 years to curb greenhouse gases, and thus climate change, in order to avoid a catastrophic future. The latest United Nations report, released in September 2019, specifically focused on how climate change is impacting our ocean and coasts. The findings are severe. The future looks utterly bleak if we do not change our actions immediately. Most pointedly, in November, 11,000 scientists banded together to let the world know that we have reached a 'climate emergency.'
Considering the newest science and an uptick in extreme weather events, and subsequent damage, our State of the Beach Report offers timely, important recommendations to help local communities proactively plan for future climate change impacts. Even if states are behind on planning for sea level rise, they can still improve how they manage their coastlines by reforming poor building standards, responding to erosion with 'nature-based mechanisms' and protecting coastal habitats that will better adapt to future climate change impacts. As more than half of all people on Earth call the coasts their home, society must quickly act to mitigate and adapt to climate change.
While climate change is daunting, and the latest science can be overwhelming, there is hope. In September alone, more than 7 million people took to the streets to support a youth-led climate strike. The new climate movement is full of aspiring young talent who are working to ensure a prosperous, resilient future for themselves. Surfrider hopes this report helps to motivate states and local communities to be more proactive when managing coastlines and planning for future climate change. In February, Surfrider staff and advocates will be visiting D.C. to hand deliver signatures from our Climate Change action alert. Participate in a virtual march on D.C. by signing your name.
KEY HIGHLIGHTS from 2019 state of the beach report
Surfrider's report finds that only eight states are doing a 'fair or better' job (e.g., earned grade of A or B based on relevant criteria) of protecting our nation's coastlines. Most of the states that experience extreme weather events lack solid coastal preservation and sea level rise policies.
Out of 31 states and territories assessed, 23 are doing a 'barely adequate to poor' job (with an earned grade of C or less). These states tend to have less stringent policies regarding development in hazardous coastal zones, sediment management, ineffective or nonexistent prohibitions on coastal armoring, and/ or little in the way of policies that require the incorporation of sea level rise projections into coastal planning.
The higher scoring states had strong policies regarding coastal building setbacks, prohibitions against coastal armoring and rebuilding in coastal hazard areas, and support for incorporating sea level rise and coastal adaptation into planning documents.
Since Surfrider released its inaugural report in 2017, six states have made improvements to coastal policies, with advancements in sea level rise planning and coastal resiliency in light of climate change.
New Jersey and Florida, which are states that have been woefully behind in planning for sea level rise, made strides in 2019. In Florida, the state created two new positions (Chief Resiliency Officer and a Chief Science Officer) that will greatly help Florida begin planning for sea level rise. This is after the state spent decades actively denying climate change and even passed legislation to ban the term. In New Jersey, the state hosted a Coastal Resilience Summit and is in the process of improving guidance for local communities to proactively plan for sea level rise.
The latest science and recent damage from coastal storms show that our nation's beaches are under siege and highly vulnerable to erosion. In addition, our coastal cities and neighborhoods are at high risk to dangerous flooding. The report findings also underscore why NOAA's Coastal Management Program must be adequately funded to support stewardship of our nation's beaches.
Adopting policy recommendations provided in Surfrider's State of the Beach Report will be imperative for all coastal states in the future. As reported by the Union of Concerned Scientists, over the next 30 years, sea level rise alone (not including coastal storms and rains) is estimated to cause chronic flooding for more than 300,000 homes and commercial properties in the contiguous U.S. The total value of these properties is estimated at $136 billion. In fact, by 2100, sea level rise is projected to cause chronic flooding for up to 2.5 million homes and commercial properties, threatening $1.07 trillion in property value.
As a result of the assessments and recommendations provided by Surfrider's State of the Beach Report, it is our responsibility to work together to drive awareness of the increasing challenges facing our nation's coasts. We must improve local, state and federal government policies on erosion response and sea level rise to protect our ocean, waves and beaches for the future.