Puerto Rico is known as la Isla del Encanto…the Enchanted Island. With its verdant tropical valleys and mountains, colorful villages, vibrant culture, beaches, and incredible biodiversity, it is not hard to see why Puerto Rico has earned the name.
Stepping off of the island and into its marine ecosystems, an even deeper sense of enchantment takes over. There, coral reefs teem with fish and other wildlife. Manatees swim through carbon storing mangroves and seagrass meadows. Migrating humpback whales breach offshore while pelicans, frigates, and other birds hunt the sea surface for their next meal.
Unfortunately, the coastal and marine ecosystem and wildlife of la Isla del Encanto face a multitude of threats. An explosion in development interest along its coastline, including many illegal projects, is contaminating popular beaches with sewage, adding sediment to nearshore coral reefs, destroying habitat, and cutting off public access to shorelines and the sea. On top of that, a rapidly changing climate, resulting in increasingly powerful hurricanes, is accelerating erosion on beaches and threatens to wipe out delicate coastal habitats.
To combat these threats, Surfrider, with more than 20 years of experience working to protect Puerto Rico's coastline, is focused on four strategies: 1) restoring degraded mangroves and dunes; 2) fighting illegal coastal development; 3) opening access to illegally blocked shorelines; and 4) establishing and co-managing marine protected areas.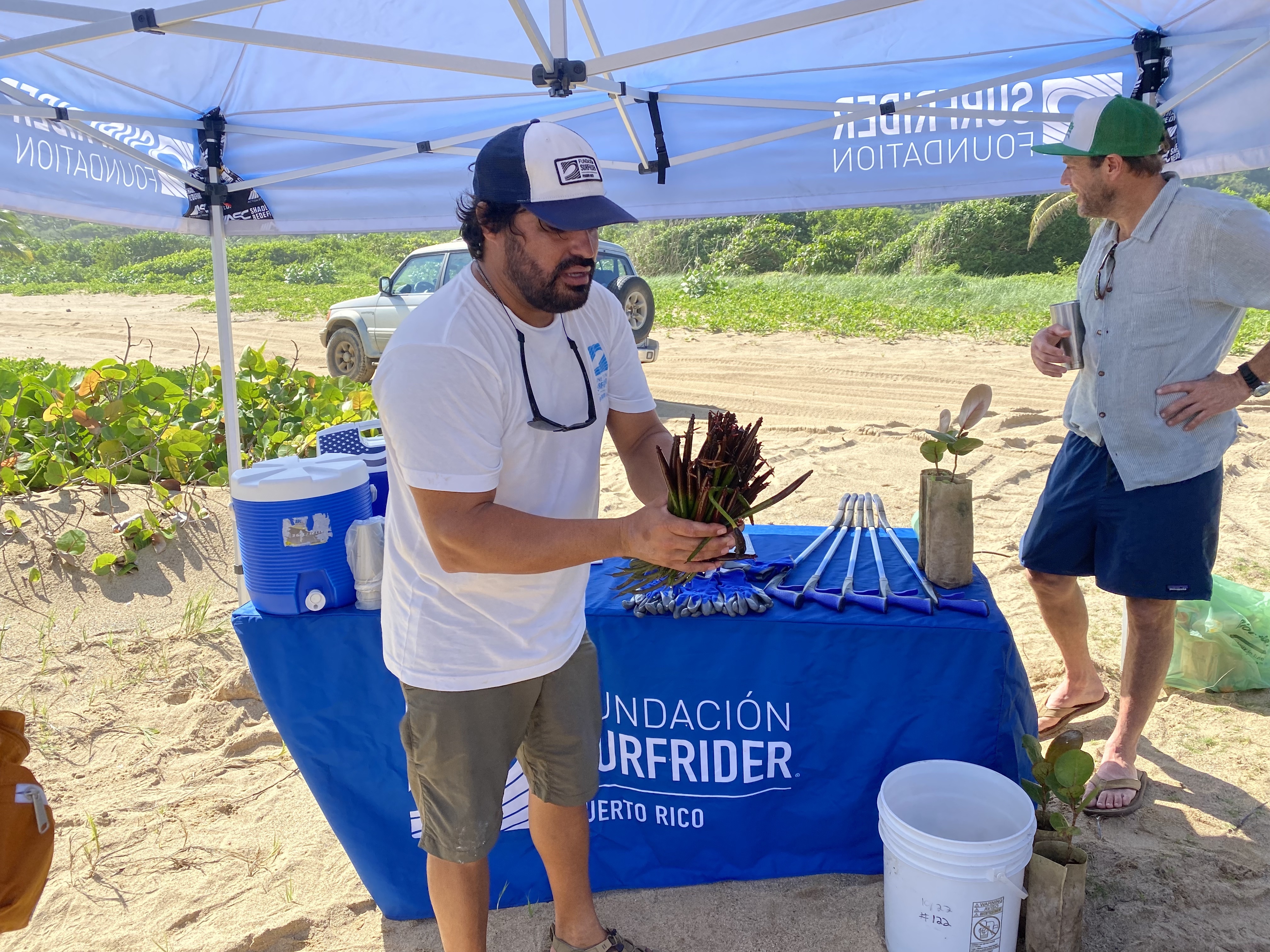 Mangrove and Dune Restoration
Mangroves and coastal dunes are a first line of defense against climate change impacts. Both ecosystems buffer coastlines against increasingly intense storms and sea level rise. Communities, infrastructure and habitats adjacent to intact dunes and mangroves experience less damage from hurricanes and tropical storms than those without. Mangroves are also blue carbon ecosystems. They can capture up to five times more atmospheric carbon than forests on land and sink that carbon into surrounding sediment for thousands of years, if left undisturbed.
Mabodamaca Community Natural Reserve is a stretch of coastline below the karst cliffs of Isabela in northwest Puerto Rico. In addition to its sea turtle nesting beaches, coves, and world class surf, the reserve is home to mangroves and dunes. Unfortunately, what were once the tallest dunes in Puerto Rico, standing more than 100 feet high, have been leveled after more than 30 years of sand mining. Without the dunes, that held back the ocean's energy and wind, the adjacent mangrove forest of Mabodamaca was ravaged by Hurricane Maria, losing 95% of its coverage.
To bring back the dunes and mangroves of Mabodamaca, Surfrider is restoring both ecosystems with local partners. Through this effort, including the installation of thousands of mangrove seedlings and native beach plants, nascent dunes are forming along the beach and mangrove saplings are starting to thrive. It is our goal to restore approximately 40 acres of mangroves and nearly one mile of dunes within the reserve.
Marine Protected Areas
Surfrider helped create Tres Palmas Marine Reserve in 2000 as the first community-led natural reserve in Puerto Rico. The marine protected area, located in Rincon, is home to all seven species of endangered Caribbean corals, sea turtle nesting beaches, an abundance of marine wildlife, and some of the best surf spots in the Caribbean. To strengthen the management of the reserve and enhance its accessibility to visitors and local communities, Surfrider is working with local partners to install interpretive signs at key access points, maintain public access along its shoreline, and fight destructive development that threatens the reserve's corals, access, and wildlife.
Meanwhile, Surfrider's Rincon Chapter is actively monitoring water quality in the reserve through Surfrider's Blue Water Task Force.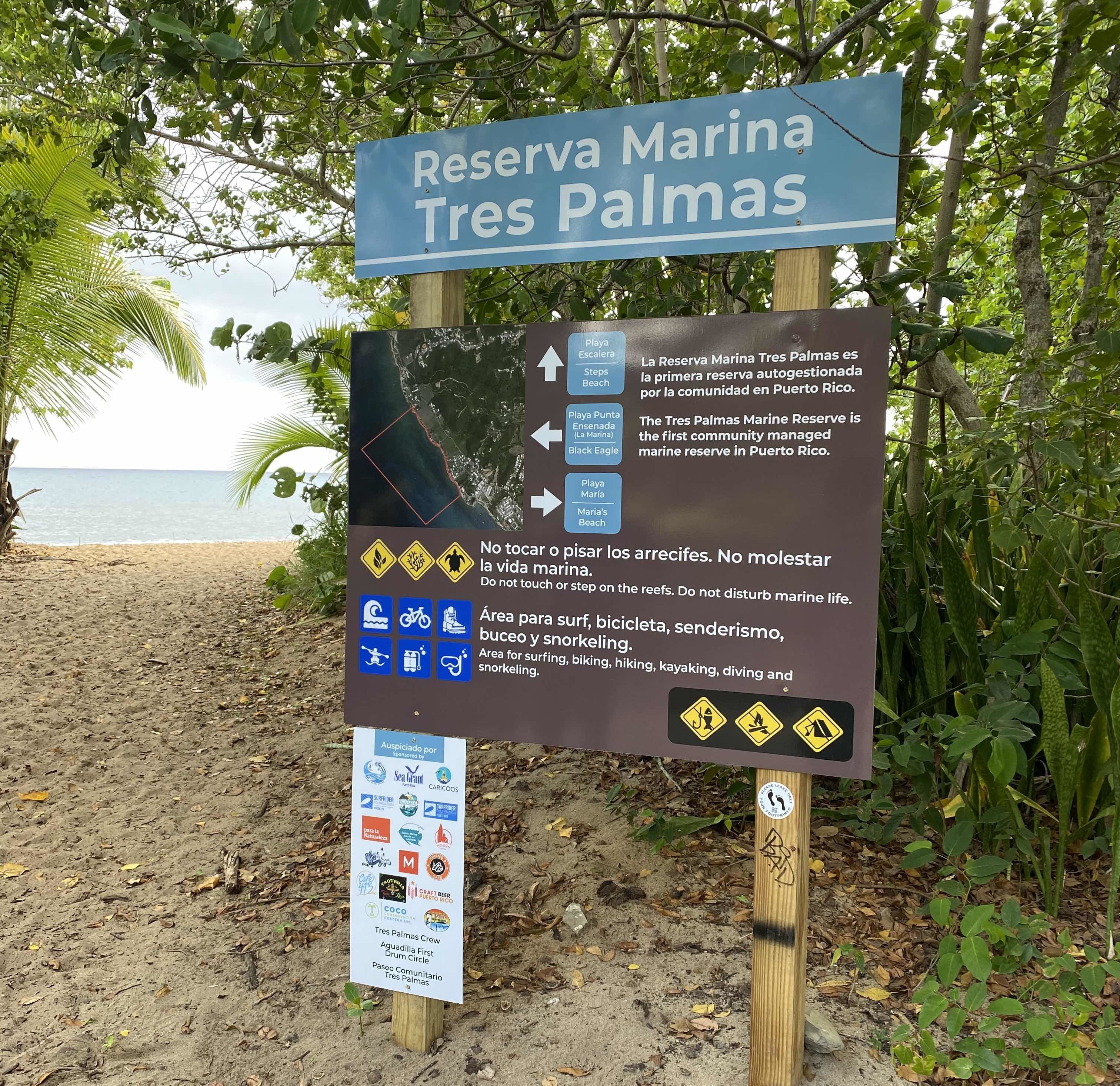 In Arecibo, Cueva del Indio Marine Reserve is home to stunning cliffs, beaches, and caves that house 700 year old Taino petroglyphs. Unfortunately, access to the reserve was privatized in 2016 and since then, its shoreline has degraded. Surfrider and local community organizations and activists are working on re-opening access to the 30-year old reserve and restoring its coastal habitats.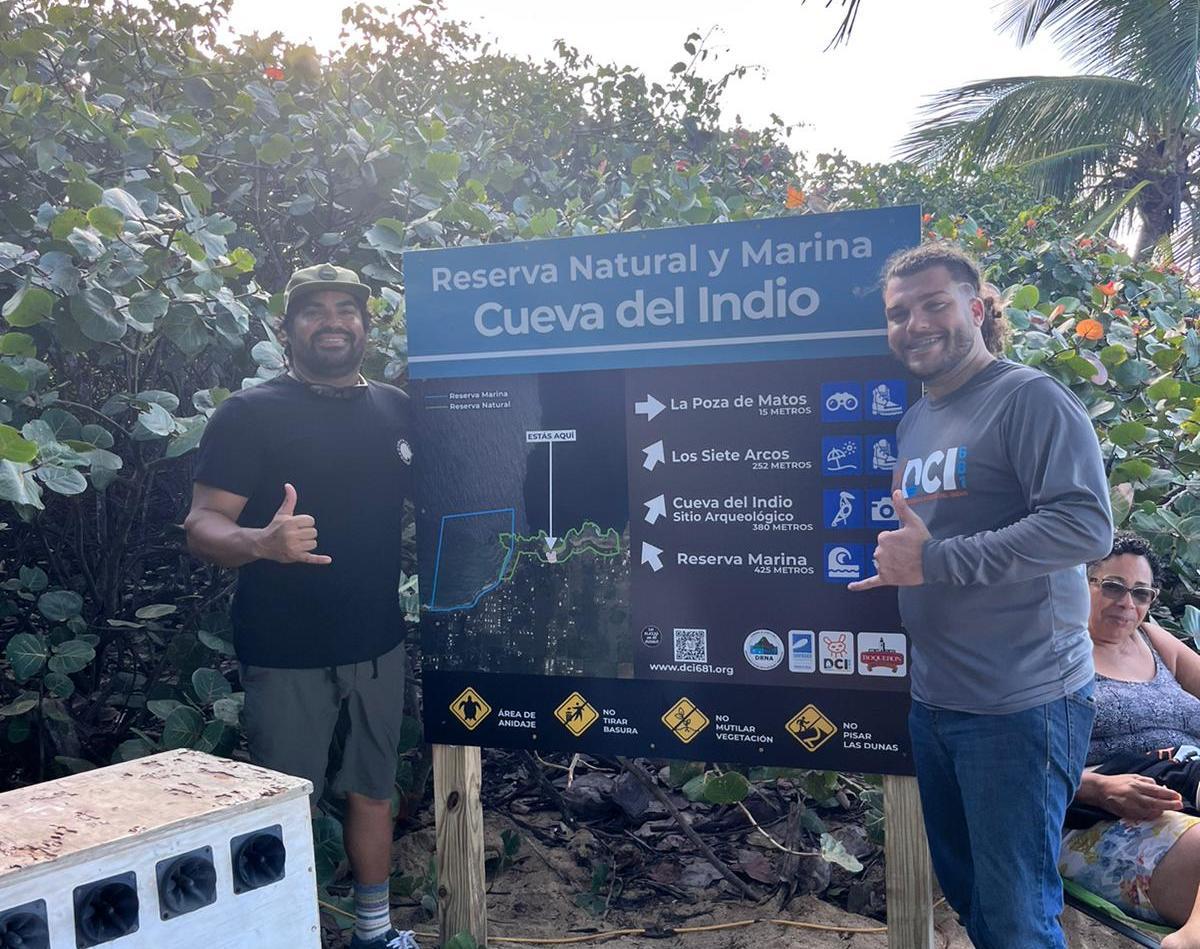 Between Rincon and Arecibo is the city of Aguadilla. Rich with indigenous and colonial history, its coastline is also an ecological gem. Aguadilla's steep karst cliffs are one of the most significant pelican habitats on the island. Offshore, coral reefs teem with wildlife. Its beaches are popular among visitors and local communities alike.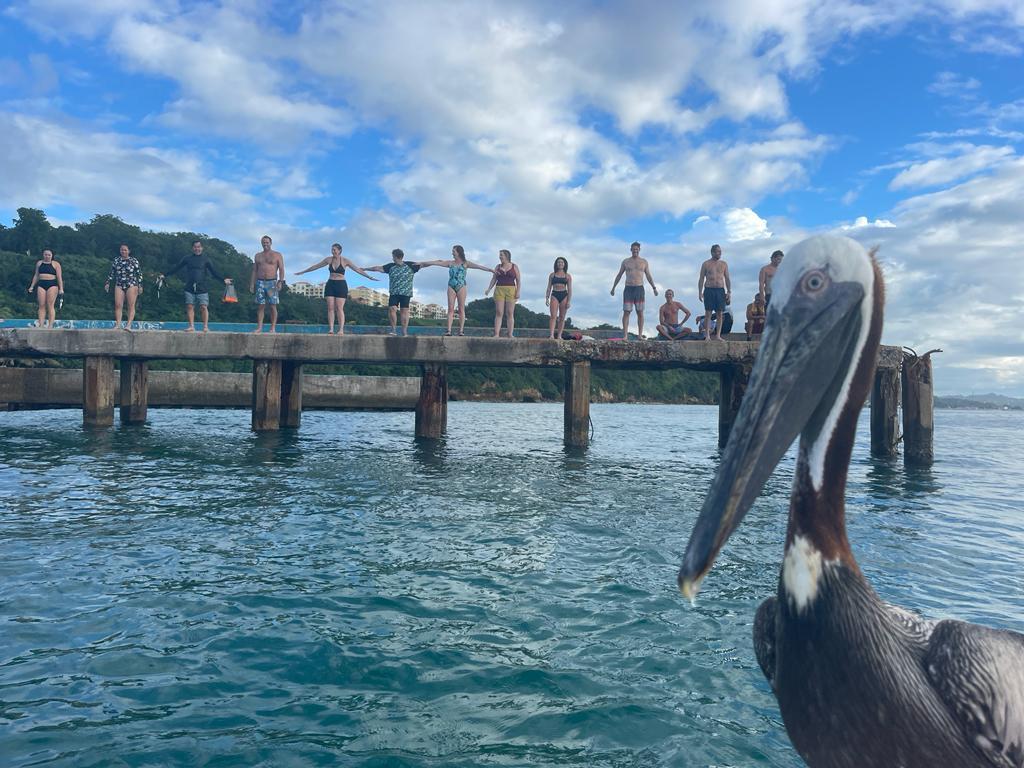 Illegal coastal development is weighing heavily on Aguadilla's natural resources, especially near the popular beach of Crash Boat. To protect against habitat degradation and loss associated with haphazard construction and other projects, as well as to conserve the coastline's rich marine ecosystems, Surfrider is helping to lead the charge to establish Crash Boat Marine Reserve. Currently, Surfrider is carrying out a baseline fish assessment for the proposed reserve area, engaging users and community groups, and defining a legal path for designation.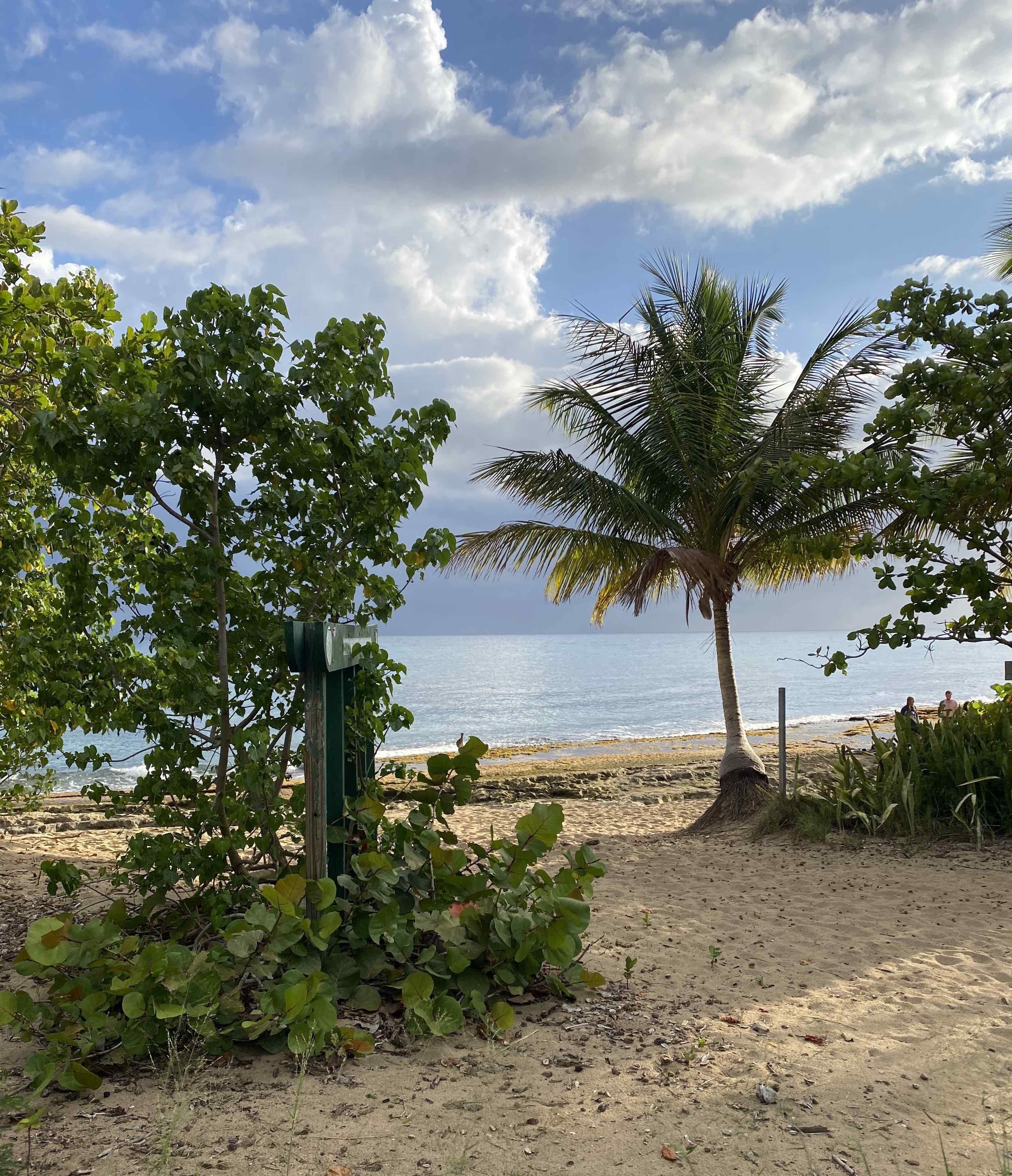 Surfrider is excited to expand its work to protect the incredible coastal and marine ecosystems of Puerto Rico. To help support this effort, please consider becoming a Surfrider member today.