Magnus on Water is an intimate cocktail bar and restaurant in the up-and-coming town of Biddeford, Maine. The Surfrider Foundation Maine Chapter sat down with co-founder and beverage director Brian Catapang to talk about surfing, hospitality, and Magnus's involvement in the Surfrider Foundation's Ocean Friendly Restaurants program. Here's what we learned:
Tell us about the history of the restaurant.
Brian: My partner Brittany and I met at local restaurant Elda, and we saw what was happening in Biddeford. Brittany was the opening General Manager and I opened up as the Beverage Manager, and we saw that fine dining could work here. Right away Brittany and I decided we wanted to open up our own thing, and we were looking for people to help invest in our idea. We wanted to create something that was a cocktail bar and also a restaurant, a step between Elda and a dive bar. Something with a quality product, but dressed down and fun. The concept was initially pretty rough draft, but we knew that we wanted to do something together and have it be surrounded by drink and moving through the seasons of Maine, because I think that's really unique to Maine. I don't think enough places harness that. A lot of cocktail bars want to be New York, but when tourists come to our state they want to be in Maine, so we thought, "let's create a Maine-centric focus." One day, our other partner Julia came and sat at the bar at Elda. We all ended up vibing but our initial conversation was more philosophical. And then the three of us were like, "let's do this!" Julia grew up in Saco, so she's very familiar with the area. She was in DC at the time, so it was kind of a homecoming for her.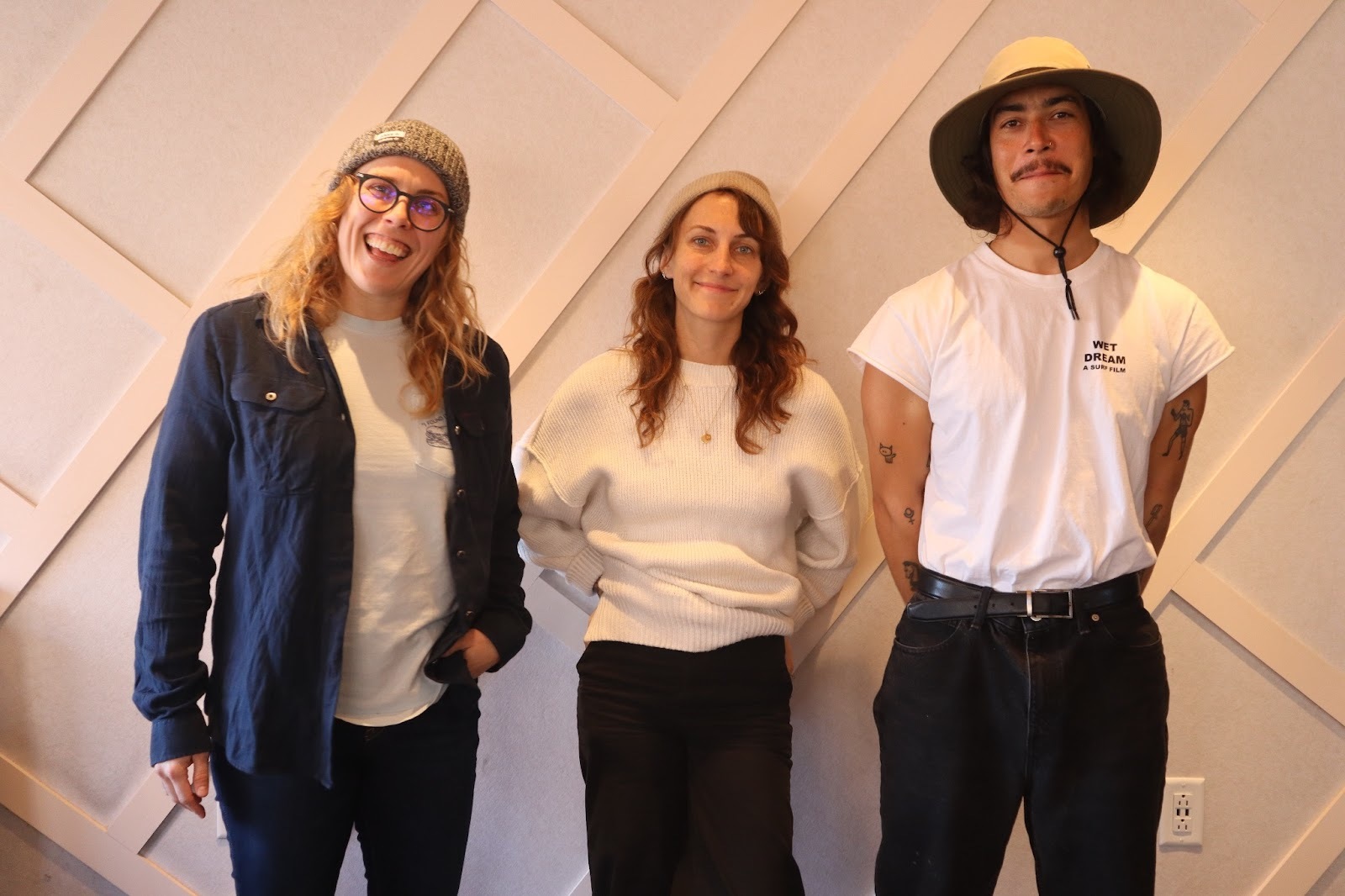 Pictured from left to right: Julia Russell, Owner & Managing Partner; Brittany Saliwanchik, Wine & Hospitality; Brian Catapang, Director of Beverage
How did you get involved in the Surfrider Foundation's Ocean Friendly Restaurants program?
Brian: We actually heard about it from the owners of another OFR participant in Maine, Chez Rosa. I like surfing with Kyle a lot, and I think it was Yazmin who mentioned it. She was observing our bar and noticed that we weren't using plastic straws–we do metal straws–and it all just made so much sense. We have three people behind the bar, and the three of us are all pretty avid surfers. Our chef, Ben Jackson, is also a pretty big time surfer. It's just part of our culture here. We also do a lot of seafood with True Fin, and they take care of their fish way better than anyone else.
What is your relationship with the ocean and how does it inspire you?
Brian: A lot of the drinks that I do on the menu come from my thought process of going to the ocean and seeing waves, or that feeling. Our most popular cocktail is called "Couch Surfer." Before the pandemic it was called "Crowd Surfer" because everyone would look at it and pass it around and sip out of the same glass, so I thought Crowd Surfer was a hilarious name for that. Then the pandemic happened so I changed it to Couch Surfer–that's fun and playful as well. And it remained Couch Surfer by popular demand.
The Couch Surfer is made with a choice of Camarena tequila blanco or Banhez mezcal, lemon & lime juices, dry curaçao, a touch of simple syrup, and a poblano and pineapple sea salt foam.
Brian: I feel like water is just part of our ethos here. Even our brand symbol is kind of a cool story. The first tattoo that I ever got was an alchemy tattoo of salt and water. When we went to sit down with our branding team for Magnus, the first slide they presented was this one, and it was just so serendipitous. I don't even think they showed us the rest of them. I also use sea salt in pretty much every one of my drinks. To make it, I collect salt water at high tide in 5 gallon buckets. Then I triple strain the collected water and boil the salt down to a wet sand consistency. Then we use dehydrators to take out all the water until it's dry. Afterwards I usually spice grind the salt to get it to the consistency I am looking for!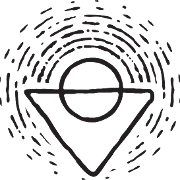 Magnus's logo combines the alchemy symbols for salt and water.
How did COVID-19 impact your business and your ocean-friendly practices?
Brian: It was kind of the worst and the best at the same time. We opened up two months before COVID. It was really cool because we had never seen Biddeford having two hour waits out the door, in the dead of winter. We weren't expecting that. So in March we all decided to take a break, and I went to Oaxaca with some of our team so we could deep-dive into agave, mezcal and tequila and check out the food scene – and that's when everything kind of erupted. I came back to this total hands up in the air situation. Nobody knew what was going on, it was terrifying; the word pivot kept getting thrown around. Thankfully we had our outside patio, so we did a contactless outside thing, where everything was compostable. We had bins, trays, straws, we branded all these biodegradable alternatives. That kept us afloat, but it also sucked because it wasn't the experience that we wanted to create. This space has the ability to capture energy, and it's the coolest thing. Everybody just reaches this pinnacle of a vibe and it feels like everything is flowing, but out there I don't get to interact with guests. I felt like I was just stuck in this glass box staring out at people. That disconnect from people really made my job kind of terrible. That's not why I got into this. I want to meet the community, I want to talk and create network systems and be able to connect. The silver lining of it all was once we were finally able to open up all over again we got Ben [Jackson] from COVID-closed area restaurant, Drifter's Wife. This is the best team we've ever had. It's the first time we've been able to open the patio, and we added an extra room as well. Financially it was the worst, but I also didn't realize how hard I was working up until that break. I was still working part-time at Elda, helping create this place with the branding team and construction, and prepping the menu. That weird break, even though it was terrifying, was my one chance to take a deep breath and try to tune it out for a little bit. It just gave me a new perspective on working. Which is why now we're only open on Wednesday through Saturday, rather than every single day.
Do you have any advice for restaurants looking to make more sustainable choices?
Brian: Restaurants create so much waste it's mind blowing. Even for things like scraps of citrus, you want to be able to repurpose these things and use them in a different product rather than just build this huge pile of compost or trash. Hopefully, most restaurants in our area these days are composting. It is available. We've been really good about that. Another thing is switching away from a bunch of plastics that totally f*** up everything. More and more restaurants are starting to get on board with that because they know single-use plastic is just not sustainable. If you think about our environment here in Maine, it's still pristine, it's still beautiful, and now that more and more people are starting to move here, I'm hoping that we can keep that transition in check.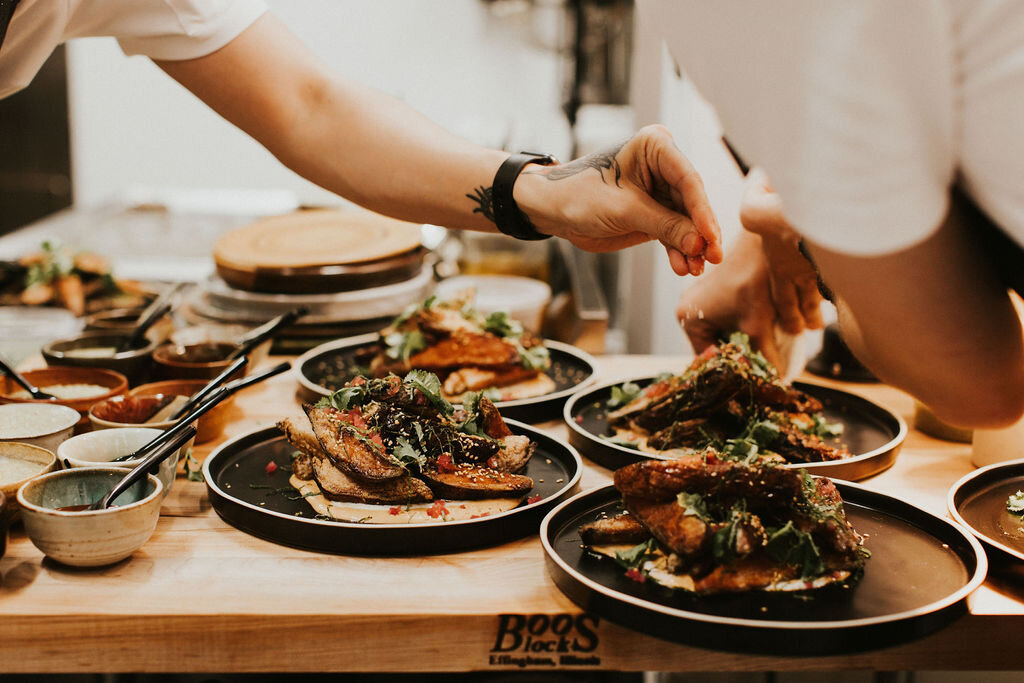 What are you looking forward to in 2023?
Brian: When we first got this place up and running it was just so exciting to see all of the changes that are still currently happening in Biddeford, but the pandemic kind put everything on pause. It was scary, because it felt like all this progress that was happening in Biddeford was just getting the rug pulled. But the resiliency has been great, and seeing all these new young people come in, especially people who have great accolades in Portland, like Fish & Whistle opening up, and the guys at Lorne, and Sacred Profane. I'm just excited that we made the move to open this place up when we did, regardless of how early it was, and kind of be one of the 'originals' starting to push this new wave of Ocean Friendly Restaurants and bars.
Is your local restaurant Ocean Friendly? If not, encourage them to sign up and join the movement to end single-use plastics!