The Surfrider Space Coast Chapter is proud to spotlight The Tiny Turtle. Since November 2013, The Tiny Turtle has been serving up Puerto Rican cuisine with a touch of Caribbean fusion. Located in Cocoa Beach Florida, this Ocean Friendly Restaurant started off as a "food truck style" window and has quickly become the top full service restaurant in the area! Husband and Wife duo, Chef Moises and Kelly Lieneke have set the bar for other restaurants in Cocoa Beach to reduce single-use plastic and prioritize better choices for the ocean.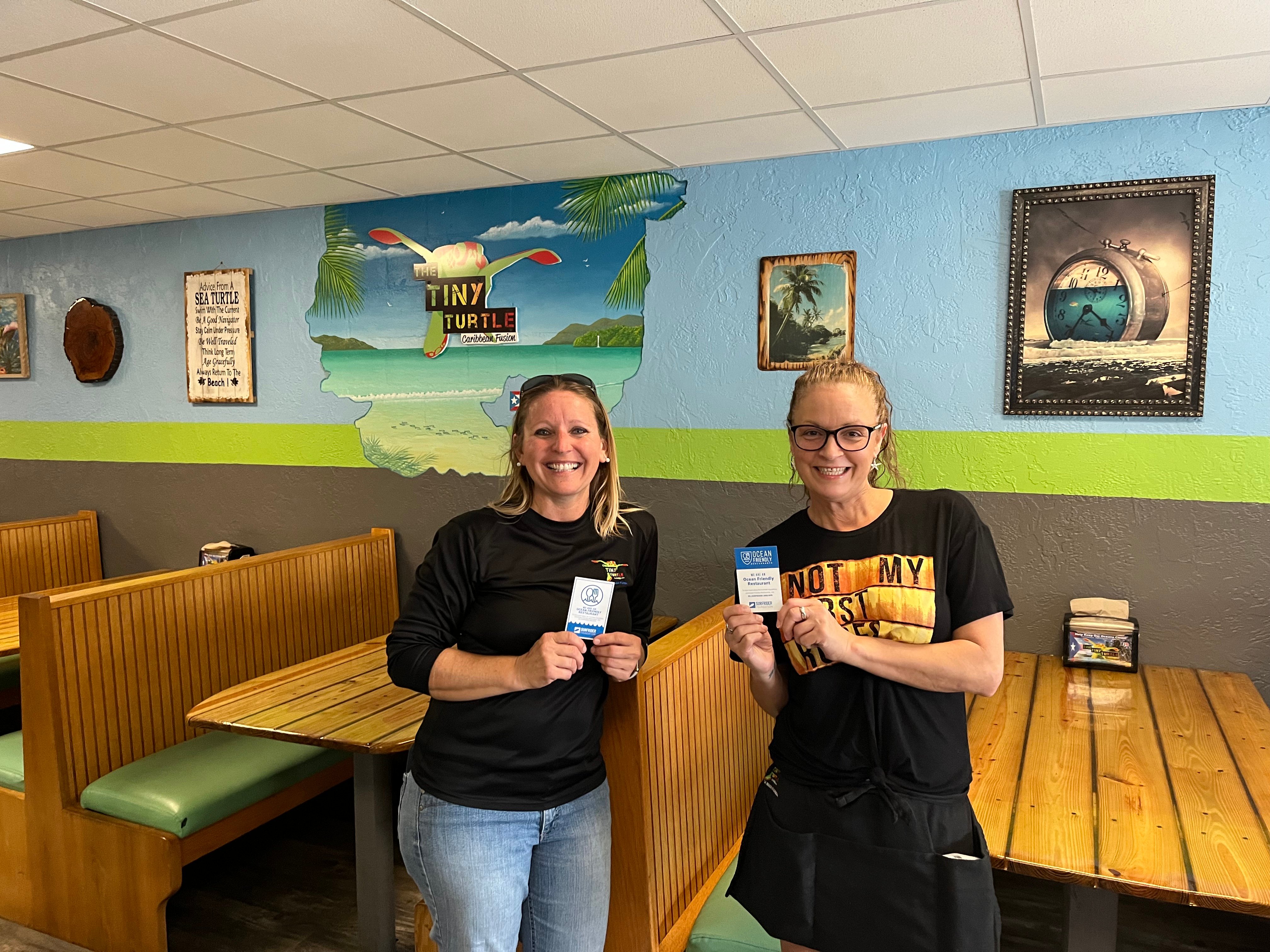 Left to right: Owner, Kelly Lieneke and staff
The Tiny Turtle started on their plastic reduction journey in 2017, when they only offered paper straws upon request only. Since then, they've switched to paper to-go bags, got rid of polystyrene foam cups, use reusables when dining in and provide paper utensils and containers for to-go orders only, sell water in aluminum cans, sell reusable bags, and more. Their bar is even made from a washed up log from Hurricane Irma in 2017.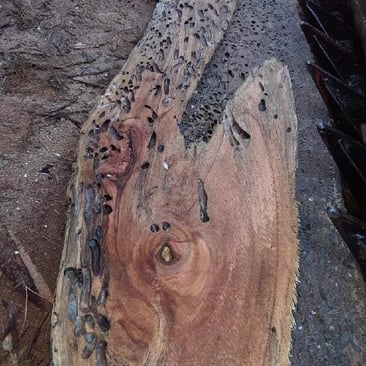 A before look at the washed up log from Hurricane Irma in 2017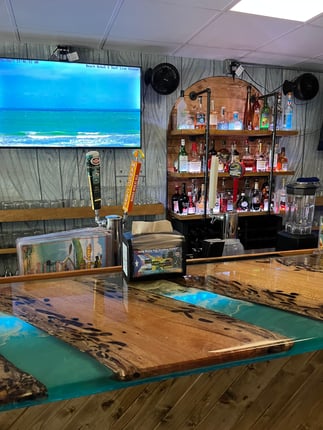 The final product - a beautiful bar for The Tiny Turtle
When asking Kelly about what other restaurants can do to become Ocean Friendly, she said to start small! "Each action makes a difference. You can start with getting rid of styrofoam or you can change your straw ask policy." The Tiny Turtle serves about 200 guests every day and staff estimate that roughly 6 customers ask for a straw daily. This one simple change has saved The Tiny Turtle money, as they have to order and use less inventory. Kelly has also noticed that people seek out their restaurant for their sustainability choices, "as a business in Cocoa Beach, we should be an example. It is important to choose products that are safe for sea life and the environment."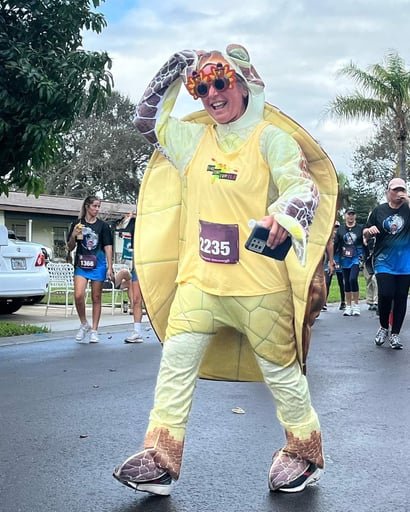 Kelly sporting her turtle suit at a local 5K
Additionally, Kelly and Chef Moises are passionate about serving their community. Every year, The Tiny Turtle sponsors the The Cocoa Beach Art Show, Cocoa Beach Turkey Trot 5k, Thunder on Cocoa Beach boat races, and more. Kelly was a part of the Sustainability Committee for the City of Cocoa Beach, and is currently a member of the Space Coast Surfrider Chapter and the Keep Brevard Beautiful Litter Quitters. She has worked closely with local and national vendors to provide naturally occurring durable products that can be used for to-go sauce cups and containers and has partnered with local artists that incorporate plastic litter into their work. If you're lucky, you'll catch Kelly dressed as a turtle at the next cleanup or community event!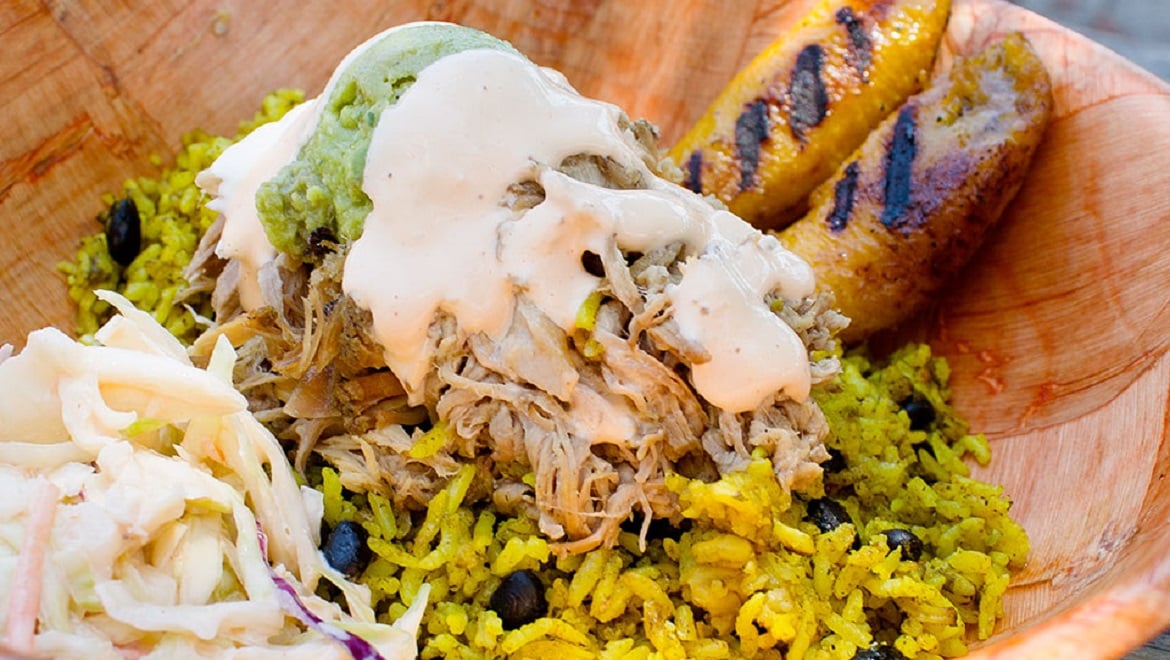 The Sofrito Bowl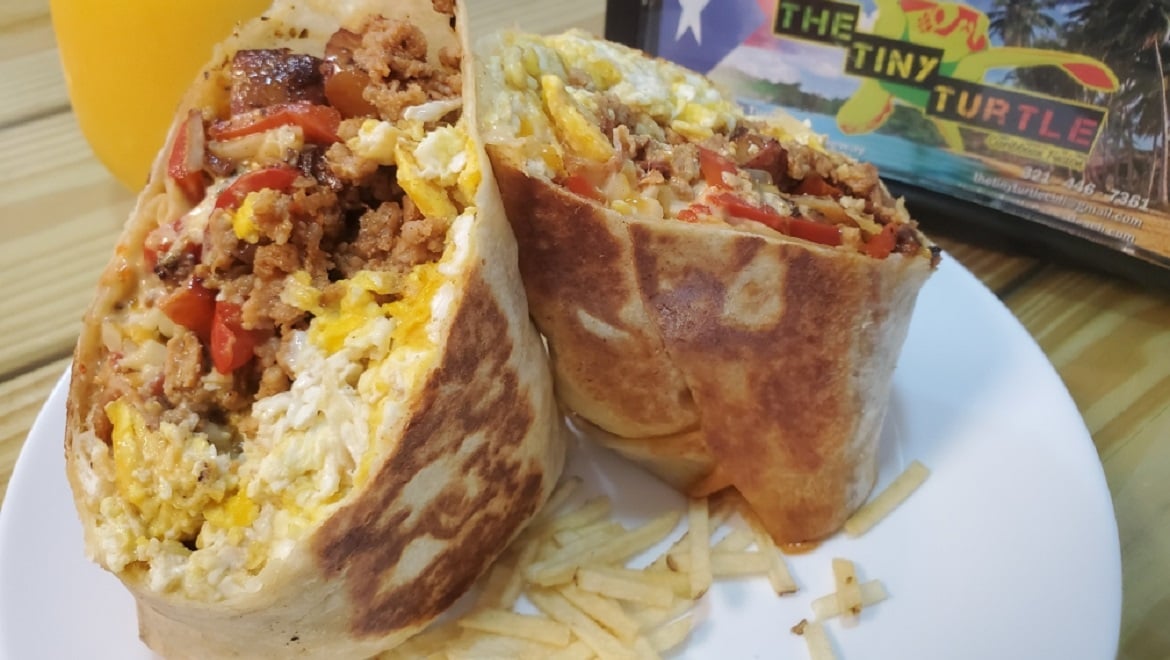 The Wake Up Burrito
"From the beginning, my passion was sustainability, and my husband's passion was food," said Kelly. Together they have created a unique restaurant experience that protects the ocean and sea life, celebrates Puerto Rican cuisine, and gives back to the community.
Learn how to get involved with the Surfrider Space Coast Chapter's Ditch the Straw Challenge.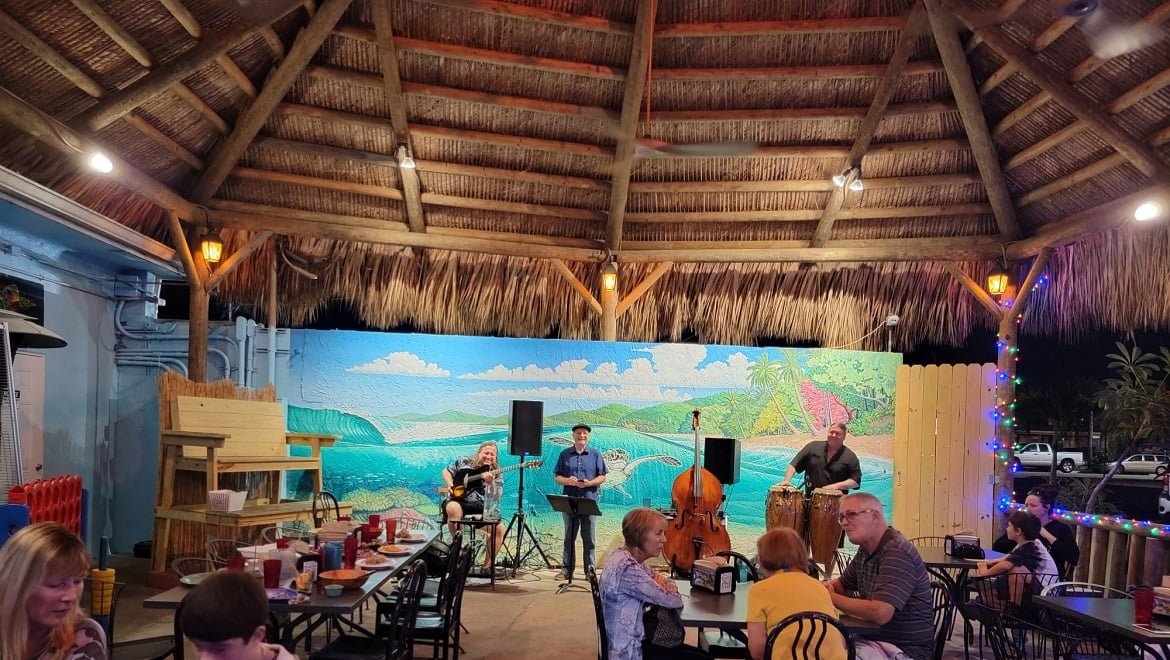 Live music event on The Tiny Turtle's patio
Is your local restaurant Ocean Friendly? If not, encourage them to sign up and join the movement to end single-use plastics!