12.02.21
Oregon's Jordan Cove LNG Export Terminal and Fracked Gas Pipeline Project is Dead
By Charlie Plybon
After a decade-long battle, Surfrider's Coos Bay Chapter, greater statewide membership, and coalition partners are celebrating a massive victory after Pembina, the Canadian company developing a fracked gas pipeline across Oregon and export terminal in Coos Bay, has filed a formal request asking the Federal Energy Regulatory Commission (FERC) to cancel its permit for the project. The project was met with strong opposition by a broad coalition of Oregonians with a myriad of concerns ranging from health and safety, climate change, environmental impacts, landowner rights, and impacts on indigenous communities to the need to shift to clean energy over expanding fossil fuel use. Surfrider and community members were further concerned about impacts to recreation like surfing, fishing, and SCUBA diving.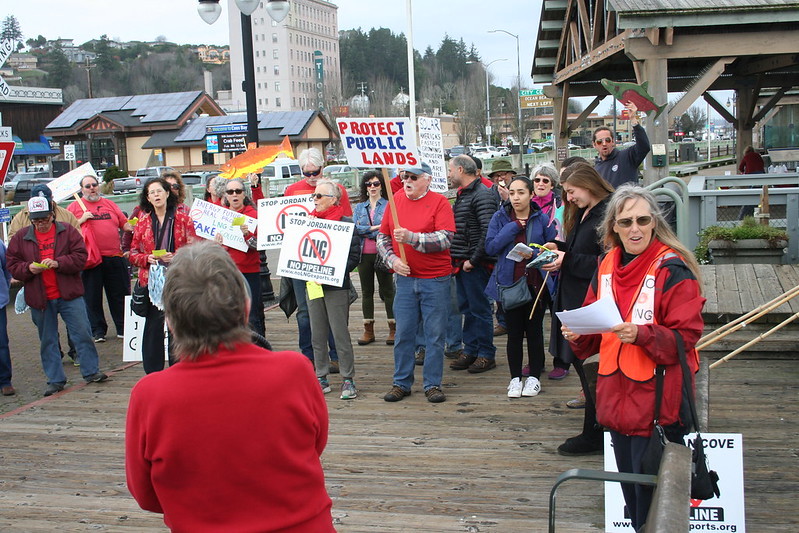 The company's pipeline and export terminal subsidiaries "have decided not to move forward with the Project," the company's filing with FERC announced Wednesday. They "remain concerned regarding their ability to obtain the necessary state permits in the immediate future in addition to other external obstacles," the filing adds. Surfrider's Coos Bay Chapter formally launched a campaign in 2017 intervening in the federal permit process and bringing powerful grassroots advocacy to the broad coalition of Oregonians already engaged in what was dubbed "the zombie" project that just wouldn't go away.
After thousands of hours of advocacy, dozens of land use hearings, state, local and federal appeals and public filings, this has got to be one of the biggest battles Surfrider and our partners have ever engaged in Oregon. More than 50,000 Oregonians filed comments with state agencies when Pembina was trying to qualify for state permits for the project and tens of thousands attended public hearings over the past several years to express their opposition.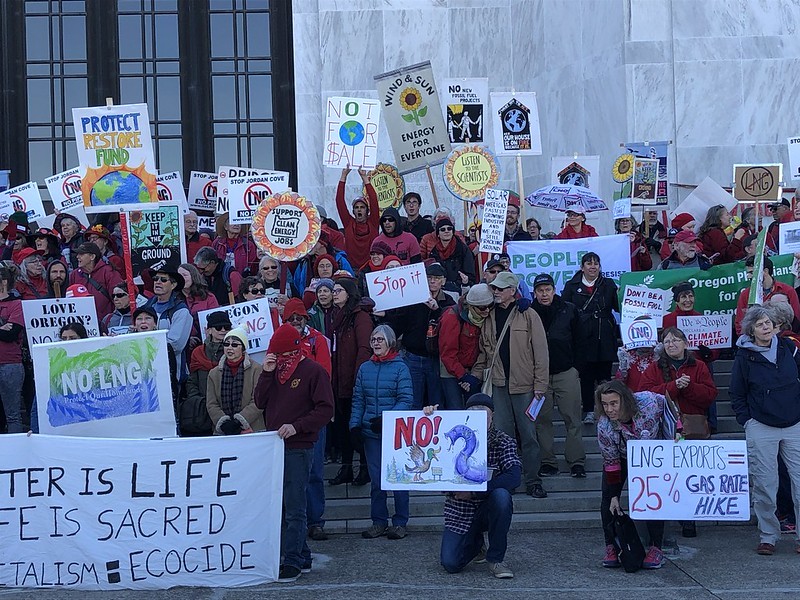 The Oregon Department of Environmental Quality denied Pembina's application for a Clean Water Act Section 401 permit in 2019 and Pembina withdrew their application for a removal-fill permit from the Oregon Department of State Lands in 2020. In 2021, the U.S. Department of Commerce sustained Oregon's objection to Jordan Cove LNG under the Coastal Zone Management Act and FERC determined that Oregon had not waived its authority to deny the Clean Water Act Section 401 certification. Surfrider and other coalition partners were successful at challenging other local permits as well.
"The words 'Think Globally, Act Locally' have been proven to be so true again," says Surfrider's Coos Bay Chapter Chair Sam Schwartz. "We are proud to have stood with our friends and allies who were all part of the years-long effort to stop this environmental and social disaster."
"We are incredibly grateful for the State of Oregon, the Tribes, impacted landowners, organizations and communities across the region, who have made it clear that there was no viable path forward for this project which would harm our bay, our forests, private landowners and our coastal communities," said Todd Buchholz, Surfrider's Coos Bay Chapter's Policy Liaison.
"We knew the project wasn't viable because of all the risks that it brought to our communities," said Chairman Don Gentry of the Klamath Tribes. "I am thankful for the cooperative effort to bring about this victory. This is a significant relief for our members who have been so concerned about the impacts for our members and the region as a whole"
"The Jordan Cove Energy Project has occupied our South Coast community and the State of Oregon for over 15 years," says Mike Graybill, former director of the South Slough National Estuarine Research Reserve. "Today's long overdue decision provides an opportunity to move on to a discussion of a more sustainable future."
"This victory shows that we can accomplish great things when we collaborate together to fight against the destruction of our rivers and natural environment by the fossil fuel industry," said Emily Bowes, Conservation Director at Rogue River Keeper.
"Pembina has finally admitted what we knew all along - Oregon communities would never stand aside to see this project built," says Courtney Johnson, executive director of Crag Law Center, which represented Surfrider in our appeal to the Oregon Land Use Board of Appeals. "We could not be more proud to have fought beside community members for more than 15 years to overturn local permits and convince state regulators of the flaws in this project."
"For too long, Oregonians have been living under the cloud of a potential dirty fossil fuel project destroying our shores, waterways, wildlife, and livelihoods," said Susan Jane Brown, Wildlands Program Director for the Western Environmental Law Center, and an attorney representing conservation interests challenging the Jordan Cove Energy Project. "At long last, Pembina finally recognizes that Oregon is no place for fracked gas infrastructure. Our coalition has proven that endless pressure endlessly applied will win the day."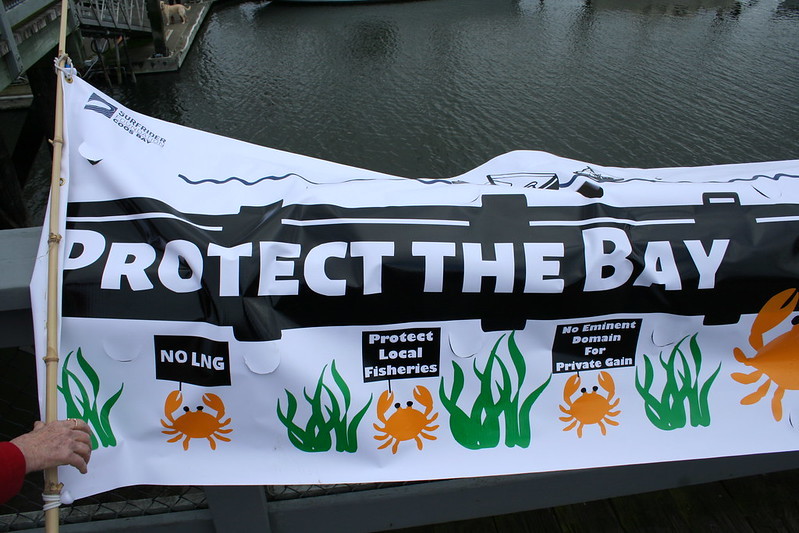 Surfrider Related Campaign Articles:
Another Nail in Coffin for Coos Bay LNG
Victory in Coos Bay Battle Against LNG
Surfrider Appeals Jordan Cove Permit
Oregonians Unite to Demand Rehearing on LNG
Feds Approve LNG Authorizations
Roadblocks for Jordan Cove LNG