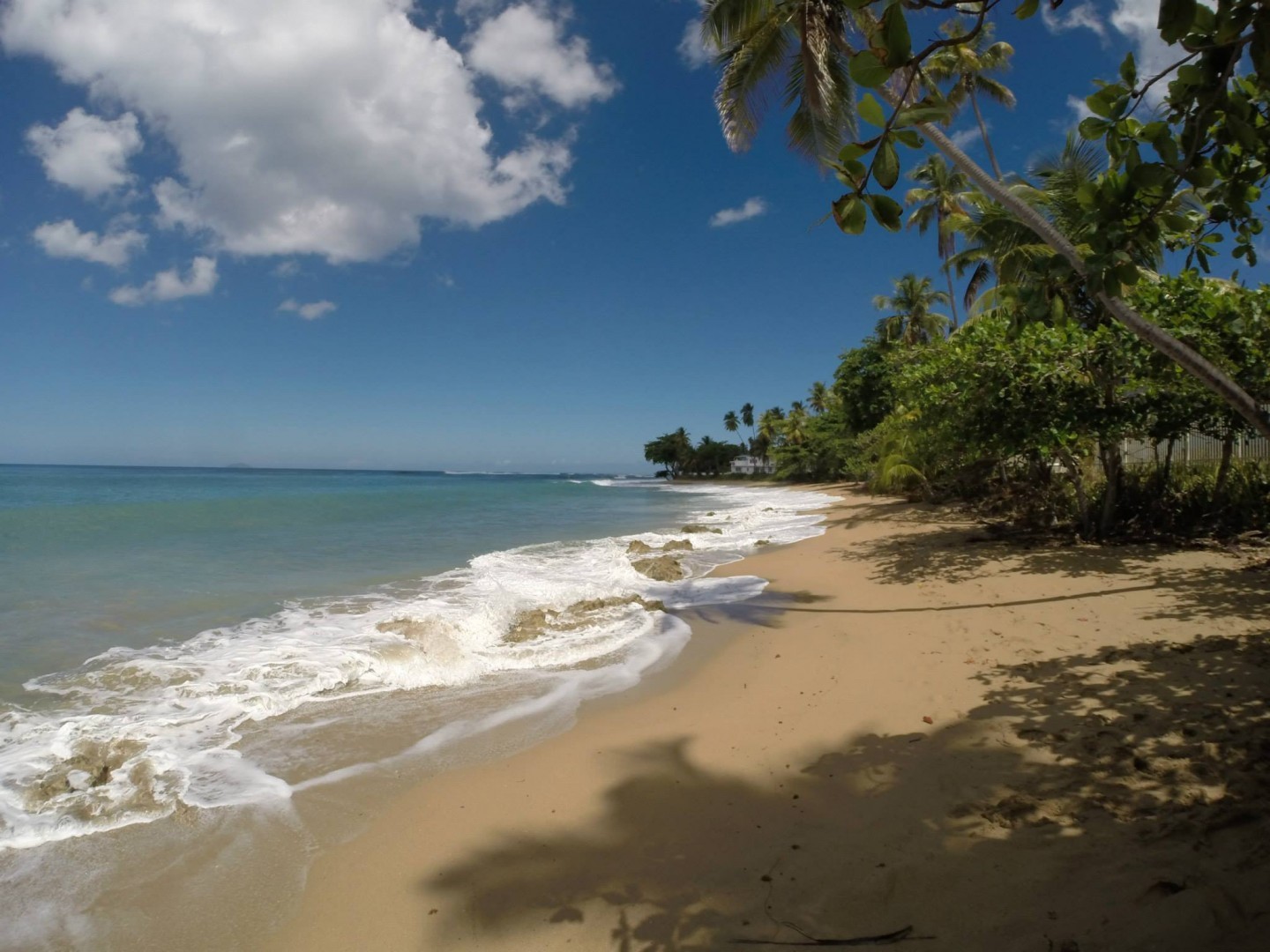 Post Maria Sampling Efforts
The Blue Water Task Force (BWTF) program began over 20 years ago because Surfrider volunteers wanted to know if it was safe to surf or swim at their favorite local beach. Urban runoff, sewage infrastructure failures and discharges, agricultural runoff, and pets and wildlife are all responsible to varying degrees for bringing fecal pollution down to the beach - fecal pollution that contains pathogens (bacteria, viruses, and other micro-organisms) that can make people sick. Through this program many chapters have developed good working relationships with local authorities to provide safety information to beachgoers and to build awareness of water pollution problems so they can be fixed.
Earlier this year when Hurricane Harvey poured down rain over Texas and Hurricane Irma caused significant damage to some areas in the Caribbean and the State of Florida - millions of people were left without power and running water for days and even weeks. The storms brought contaminated floodwaters to both states as sewage treatment systems were overwhelmed and discharged raw and partially treated water into surface waterways. Florida has seen a spike in beach closures and swim advisories since Hurricane Irma and is still working to get all repairs made to their pipes and pumping stations.
The impacts of Hurricane Maria that hit Puerto Rico on September 20th, however, are uniquely devastating. Maria knocked out the entire island's electrical grid. Six weeks after the storm, almost 80% of the population still does not have electricity, and aid organizations are trying desperately to get water filters and safe drinking water to communities across the island. Without electricity, water treatment, delivery and wastewater removal do not function. Even those families that are lucky enough to have a filter for their drinking water, do not have safe potable water for bathing, and their only option is to jump into their local stream or beach to clean up or cool off. Without reliable water sanitation or treatment, however, this is a really bad idea. Puerto Rico, and other island nations in the Caribbean are seeing an uptick in water borne diseases and infections. Of particular concern is infection from Leptospira bacteria, which are found in the urine of rodents and other animals, and tend to spread after floods through drinking water or infection of open wounds, according to the World Health Organization. In serious cases, infection causes organ failure and can be fatal. CNN reports that in the 5 weeks following Maria, 76 confirmed cases and a handful of deaths have resulted, when in usual circumstances only 1 death and a couple of dozen cases would normally occur in any given year island-wide.
The need for water quality testing has never been greater!
Surfrider's Rincón Chapter has answered the call to monitor water quality for public health through its Blue Water Task Force program. Despite suffering through the same ordeal that the rest of Puerto Rico has been experiencing - no electricity, blown out roofs, difficult access to clean drinking water - the members of the Rincón Surfrider Chapter, lead by their Blue Water Task Force Coordinator Steve Tamar, have made the connections necessary to get their water testing program back up and running so people have the information they need to know what water is safe and which water they need to avoid. There is a complete lack of agency-run water testing happening on the ground, and because of the excellent reputation the Rincón BWTF has built up over the years for their extensive efforts towards providing credible and consistent water quality information at area beaches and in freshwater sources, Steve was able to arrange to bring the chapter's water testing equipment to the Costa Salud Community Health Center in the middle of town where there is electricity to get their lab equipment hooked up and operating. The Rincón Chapter is also receiving support from the local RBC Maria Relief center, which now functions as the chapter's office and volunteer sign-up/message box until the necessary repairs and cleaning will allow the chapter office to re-open.
The Rincón BWTF has conducted their first sampling run at area beaches which fortunately all came back relatively clean with low levels of the fecal indicator bacteria enterococcus. You can view their results here.
Volunteer collecting a water sample at Steps Beach in the Tres Palmas Marine Reserve
They have also started testing many of the freshwater streams, springs and sources of drinking water throughout their community. They are testing freshwater for e. coli to understand which sources of water have been contaminated with human or animal sources of fecal pollution and if they are safe for human contact or drinking. A website is under development to post and store this information, in the meantime, the Chapter is sharing their results through Facebook and on community message boards. Initial testing of a freshwater spring located close to an intermediate school in Steve's neighborhood revealed extremely high bacteria levels that even exceeded the max bacteria level that our tests can measure - off the charts literally. In follow up Steve is arranging for the health center staff to hold their first water quality workshop with chlorine pill distribution and demos on how to use water filters at this school. This is why this water quality monitoring effort is so critical, Rincón's BWTF is out in the community performing these test to protect public health and to identify the most critical and sensitive communities to prioritize distribution of water filters and education.
Bacteria lighting up contaminated water samples drawn from drinking water wells.
Bacteria testing for both marine and freshwater is being performed with EPA-approved IDEXX methodology, and the Chapter is also testing out the usefulness of other lower tech tests that do not require electricity to provide valuable water safety information. Field visits with relief convoys into the mountainous interior areas reveal that storm damage is much more severe there, and restoring of electricity and potable water will require many months for remote barrios. The chapter is developing a suite of simple test methods and protocols that will permit these communities to conduct basic water quality analysis of their drinking water sources (which, in most cases, has never be tested before) until EPA-level testing is possible, when transportation and communication improves.
While field conditions remain very challenging for the water quality team, the support that the Rincón BWTF has already received throughout the Surfrider network has been encouraging. IDEXX, the company that manufactures the bacteria tests, have graciously donated enough supplies to conduct 400 water tests! We've also started receiving support from private donors and other Surfrider chapters that want to chip in to help pay for water testing supplies for the Rincón BWTF.
Surfrider has also collected a lot of good information on organizations that are providing humanitarian relief through the post-storm recovery period. If you'd like to contribute, please refer to this blog post: Hurricane Relief Support Recovery Efforts.
Our hearts and thoughts are with you Puerto Rico!